commentary Commentary
Commentary: Belt Road Initiative a vision of a new global economic order, win-win collaboration
It all depends on whether you take a short-term time frame that measures commercial returns, or a long-term outlook that looks at social, heritage and technological benefits, says one business leader.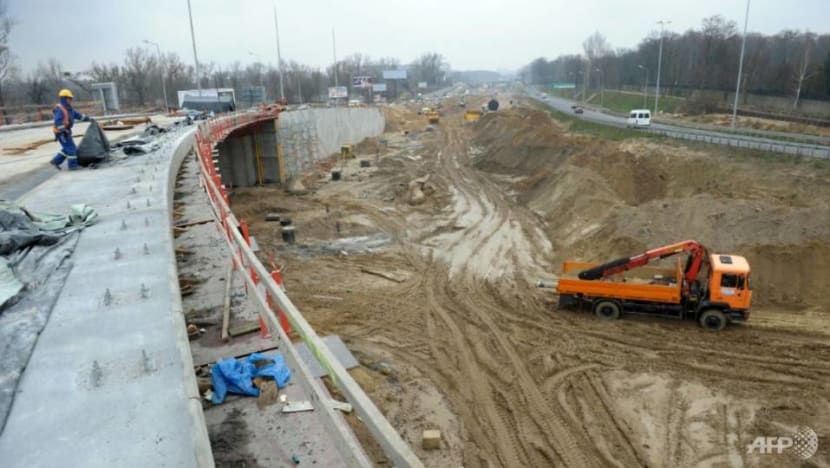 SINGAPORE: As a regular traveller into Asia, I am always taken with the debate around the impact of China's Belt and Road Initiative (BRI).
The debate is often framed around the winners and losers or on the divisive nature of this ambitious infrastructure project. Commentators, for example, look at the emergence and demise of cities such as Hong Kong and Singapore as key providers to the BRI.

Rather than continue the common theme by which a multitude of objectives have been described in the press to evaluate the intention of the BRI, I argue it should be viewed as a win-win initiative rather than as a threat to replace the US's hegemony in world politics or a form of predatory economics by which the Chinese exports its infrastructure construction model that heavily relies on state-owned enterprises.

READ: One Belt, One Road gaining traction but unanswered questions leave funding uncertain, a commentary.
READ: China's global economic diplomacy on the rise, even if it has not yet arrived, a commentary.
INFRASTRUCTURE PROJECTS BRING SUSTAINABLE GROWTH
The basis upon which the BRI is built incorporates a few key objectives that have the purpose of ensuring that infrastructure projects are sustainable and deliver prosperity across the region through integrated development plans.
This was clearly articulated in the 2017 Beijing BRI summit. The event gave Beijing a chance to outline its vision of a new global economic order. This was a big step forward for China in demonstrating that it was openly transparent regarding BRI and its intentions.
Xi Jinping's opening address went to great lengths to extol the Confucian principles of "win-win thinking" that are said to underpin the initiative, with much emphasis made on the inclusive nature of the infrastructure programme. Xi Jinping also went onto state that:
China is willing to share its development experience with the rest of the world, but we will not intervene in other nations' internal affairs, export our social system and development model, nor force others to accept them.
A DIFFERENT TIME FRAME
Despite these claims, a number of counter-arguments have emerged regarding China's true intent. Much of this scepticism is driven by views on what constitutes sustainable development.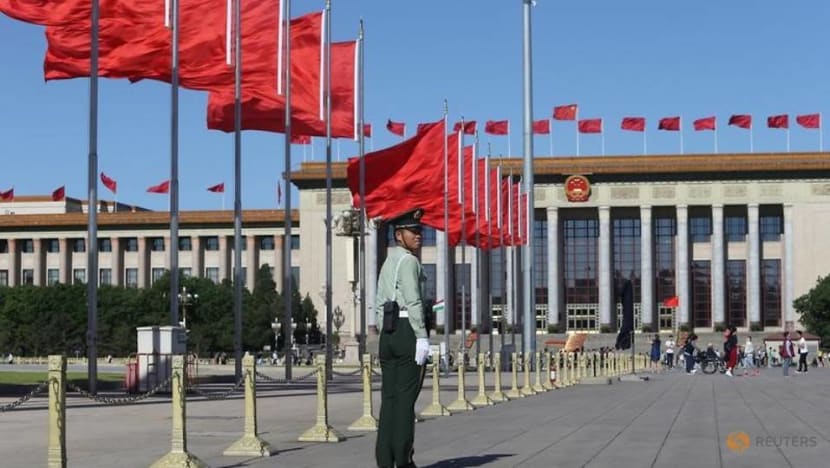 Fundamentally the great divide in thinking is the mercantilist approach to development of the West that measures success in commercial terms and over a short-term period of three to five years, versus the model used by China that takes a longer view that looks a multi-level return on investment. 

China has a financial measure, but it also looks to social, environmental and heritage values to measure success and over a 10 to 20 year time frame.
These differing approaches create differing conclusions as to the true motivation for the BRI.

Take China's decline in GDP growth. Commentators see the BRI as a means to boost China's trade and increase China's GDP by opening up new markets.

Up until now the Chinese have been following a pattern of growth that has been led by investments in building local capability and capacity, more of the same mercantilist approach to trade. This in turn has led to excess capacity being created in the economy.

Examples would include steel production and railway construction. It is argued that the BRI is merely a means to redeploy this excess capability by connecting new markets through the construction of key infrastructure.

If, however, we took the view that China was sharing its expertise and knowledge gained from their own experience, surely it benefits the recipient country that no longer needs to invest time and cost in a development learning period? Does this not make for sustainable development as it lifts communities out of poverty sooner?

This makes for a "win-win" result and is compatible with benchmarking techniques adopted by Western companies to expedite organic growth. Accessibility promotes growth through the BRI economic corridors and routes, and funding allows this to happen.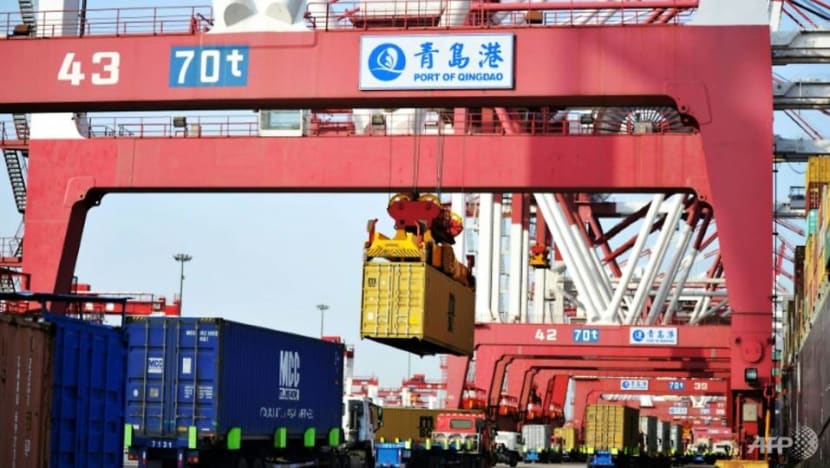 GREATER GROWTH IN EURASIA

The Eurasian region includes countries that have low sovereign credit rating. These countries with a low credit rating might not be able to service or pay back the debt.
These high-risk loans plays to the "win-lose" narrative that claims China is manipulating market and economic conditions to gain control over key assets to create a new world hegemon. This criticism has been targeted at the Hambantota Port project in Sri Lanka, in which China now has an 80 per cent stake, following Sri Lanka's inability to repay the debt.
Taking a "win-win" and contrarian view to these claims, is to focus on the debt for asset swap as an effective means by which a country can lift its citizens out of poverty by creating employment and building the economy.

With Western financial institutions applying first world and western-centric standards to financing, many BRI projects would not have been financed based on current economic and business modelling. This is more of a "win-lose" as the lack of finance and skills condemns many poor Eurasian countries to ongoing poverty.
READ: Belt and Road Initiative, a grand design drawing nations closer to China, a commentary.

LEADERSHIP IN GREEN ENERGY
While economies in the West have moved increasingly away from fossil fuels and towards renewable energy sources, China has been a leader for green and alternative energy technologies. The BRI recognises the importance of electricity in achieving sustainable development by making power generation a central part of the BRI infrastructure plan.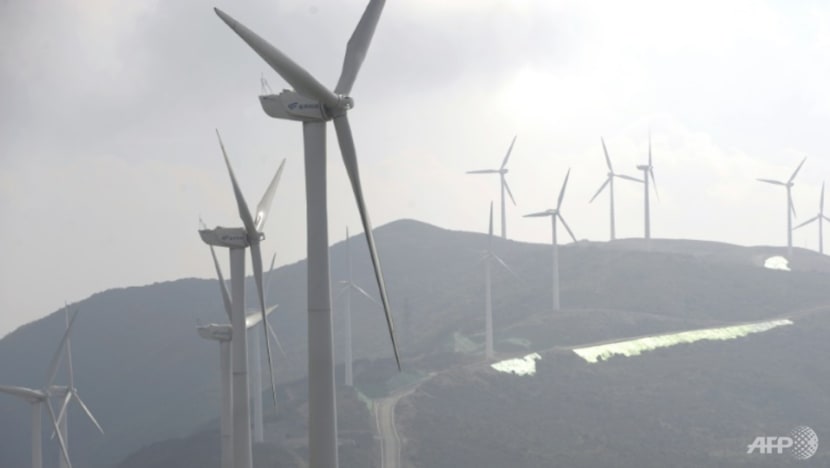 China has been facilitating the transition towards a more balanced energy mix that balances energy sources with renewable energy infrastructure across Eurasia. This is clearly articulated in China's financial policy that promotes green finance within the Asian Infrastructure Investment Bank ambit, integrating environmental issues with financial and social decisions.

Unlike western institutions, China includes clean coal technology and high-efficiency transport fuel production funding. This "win-win" approach is critical in enabling poor countries to emerge from poverty.
In essence, the BRI can be viewed as either "win-win" or a "win-lose", depending on what economic and development model one uses.
Taking a multi-level approach to investment return, I believe that the BRI offers a 'win-win" and sustainable development opportunity that countries can embrace by playing to their strengths and harnessing assistance to address their shortcomings.  
Andre Wheeler is chief executive of Asia Pacific Connex, and has 20 years of international business experience in the US and Asia-Pacific.