Commentary: ChatGPT may seem like a peek into the future - but 'boring AI' has already arrived
Through artificial intelligence and machine learning, the automation of mundane, repetitive and time-consuming tasks at work is already underway without much fanfare, says Databricks' Ed Lenta.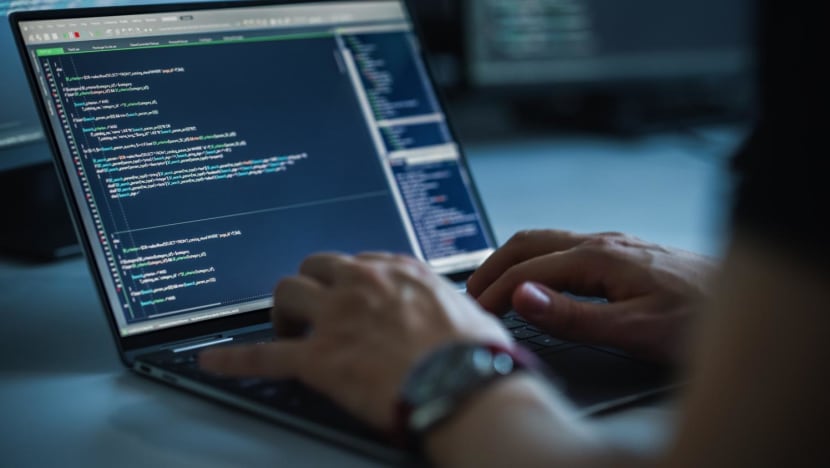 SYDNEY: What's the fastest-growing app in history that reached 100 million users two months after its launch?
You might have guessed it right - it's the popular OpenAI chatbot ChatGPT, which has been making headlines all over the world since its release late last year.
Its magic is that it democratised artificial intelligence (AI), enabling anyone anywhere to explore and play around with AI for the first time. There is much discourse about how it can free up valuable time from many job functions, so that people can focus on more innovative tasks.
Its launch has led to widespread excitement and investment in the field, with companies like Microsoft confirming an extension of its partnership with ChatGPT maker, OpenAI, with a US$10 billion investment.
Prior to the development of ChatGPT, creating an AI model that could understand and respond to natural language was a complex and technical process that was typically reserved for researchers and experts in the field.
ChatGPT, however, has made it possible for people with limited technical expertise to interact with the technology in a simple and accessible way.
For many, ChatGPT is a peek into the future, but for companies that are further along in their AI journey, I would argue that the future is already here. This "future" just hasn't been evenly distributed.
THE QUIET REVOLUTION OF "BORING AI"
With its cutting-edge ability to generate human-like text, ChatGPT is the latest addition to the highly visible world of generative AI, which refers to AI systems that are designed to generate new and original content, rather than just recognising or categorising existing data.
ChatGPT signals the beginning of the golden age of AI and machine learning, a type of AI that allows software applications to become smarter at predicting future outcomes. These technologies are already advanced enough to transform every job and organisation, and with time, can even help companies get to net-zero emissions or speed up new drug discoveries.
However, most organisations are currently still using these technologies in quite rudimentary ways. For instance, they may be using AI and machine learning to look at data to understand past events, with data analysts still carrying out predictive modelling.
If we imagine looking at a graph illustrating the "AI maturity curve", most organisations are still in the bottom left. There is a slow revolution underway that will see business leaders shift their organisations into the top right of this graph.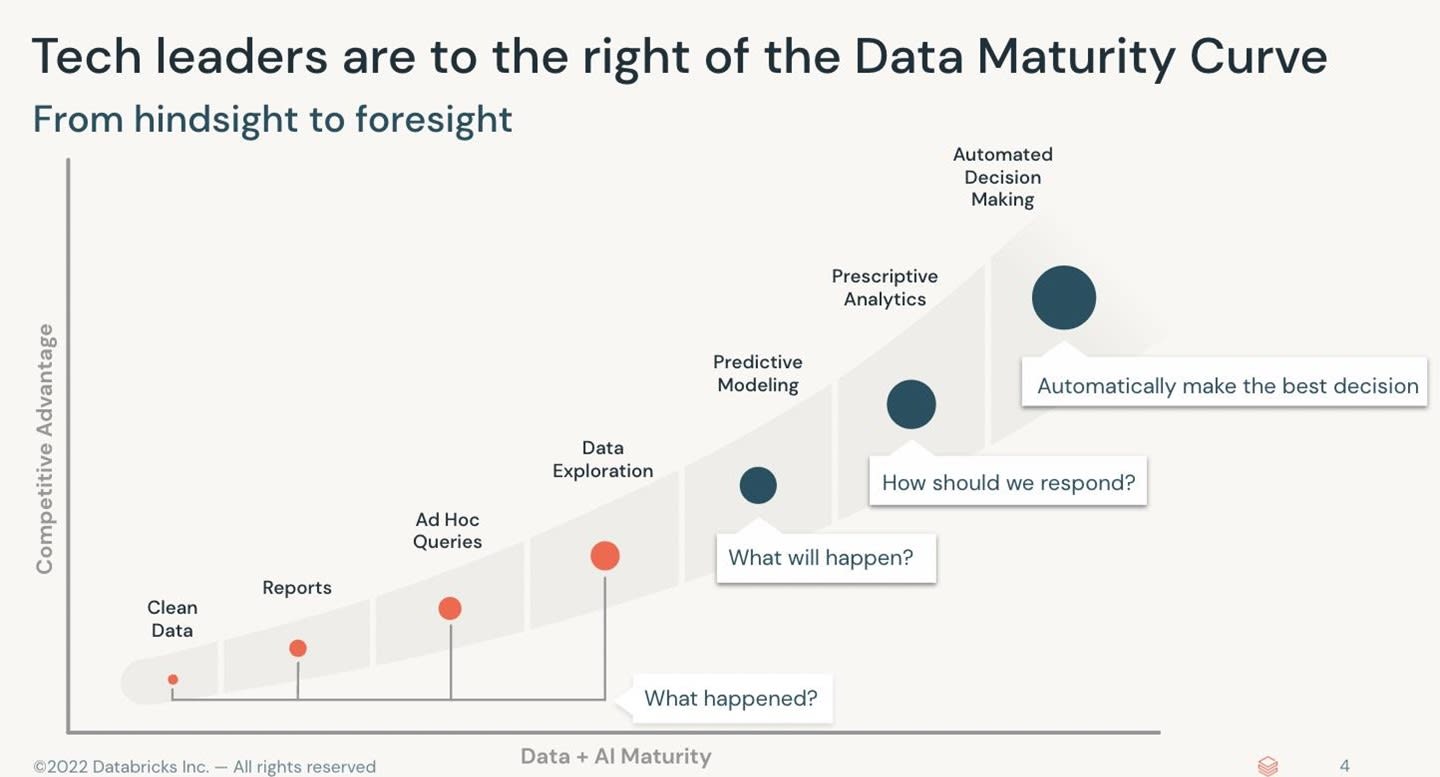 As AI and machine learning mature, huge pain points will be fully automated - removing mundane, repetitive and time-consuming tasks from us humans. This is the real revolution - the quiet revolution of "boring AI"- happening behind the scenes, without much fanfare, but having a profound impact on how work is done in many industries.
DELEGATING TASKS TO AI TO FREE UP HUMAN WORKERS
So what exactly is "boring AI"? Simply put, it refers to the use of AI to automate routine tasks, improve operational efficiency and ultimately drive business value.
Imagine being able to delegate all the time-consuming, repetitive tasks to a super-efficient AI system, freeing up time for people to focus on what they do best: Creative problem-solving, strategic thinking and innovation.
Unlike generative AI, which often grabs headlines with its ability to generate creative output, boring AI is focused on transforming the bolts and nuts of business operations. This includes everything from supply chain optimisation, customer service automation, to fraud detection.
These less exciting uses of artificial intelligence often get overlooked, but have the potential to save money and reduce errors. Research by PwC on automating analytics found that even the most rudimentary ways of extracting data via AI can save businesses 30 to 40 per cent of the hours typically spent on such processes.
In Asia Pacific, the impact of boring AI is real with IDC predicting that spending on AI systems in the region will increase from US$17.6 billion in 2022 to US$32 billion in 2025, as organisations seek to improve employee efficiency and speed up decision-making, among other goals.
Most critically, the technologies behind boring AI are maturing and applicable to any industry. It has also successfully made its way into highly regulated industries like banking, healthcare, insurance and manufacturing, where the use of AI is subject to strict rules.
In finance, AI technologies are being used to automate compliance tasks and assist with fraud detection and risk management. Siam Commercial Bank (SCB) in Thailand, for instance, uses AI to pre-underwrite loans. The stacks of supporting documents have become a quick few-clicks experience. Bank officers can understand their customers' risk and approve the loan almost instantly - from what was once a week-long process.
MAXIMISING THE VALUE OF AI
In order for businesses to undergo this significant transformation, it's not always about creating fancy algorithms. It's about getting a handle on vast amounts of data and investing in the right data architecture that can make sense of it. Then, AI and machine learning can be effectively performed on top of it.
That's the critical part of the discussion that is often overlooked. A Databricks and MIT Technology Review Insights report revealed that 78 per cent of Asia-Pacific chief intelligence officers think that problems with data are more likely than any other factor to jeopardise the achievement of their AI and machine learning goals by 2025.
What this essentially means is that businesses that can get a handle on the breadth and quality of their entire datasets will free up time to innovate.
The challenge - and solution - lies in how a company organises and stores its data. Most organisations store tons of data in various platforms, without having a common or unified source, resulting in data being disorganised or hard to access. 
One solution to this problem is using a data lakehouse, which essentially allows businesses to store all their data in one place, making it easier to analyse and draw insights from.
For businesses wanting to unlock AI to improve operational efficiency and ultimately drive business value, choosing a unified data architecture is paramount to their success.
Ed Lenta is Head of Asia Pacific and Japan at Databricks.