Commentary: Why I break with tradition and wear secondhand outfits for Chinese New Year
New clothes are supposed to symbolise a fresh start, but beautiful, more-than-wearable secondhand clothes are so easily found, says Tammy Gan.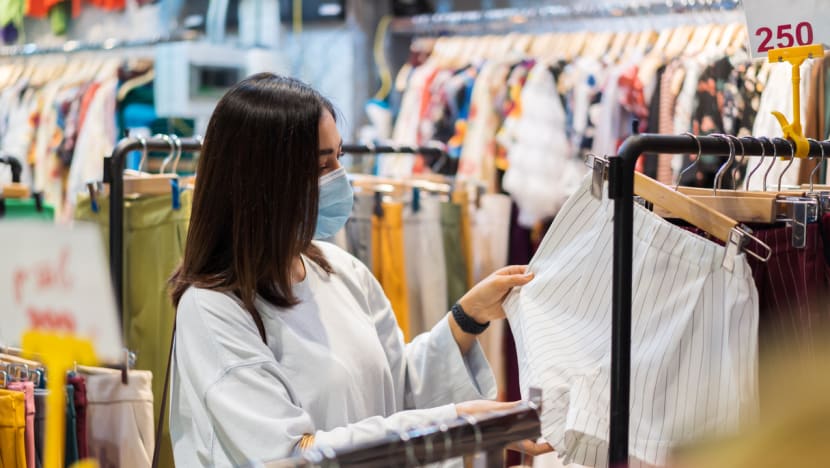 SINGAPORE: My family used to detest my insistence on wearing secondhand clothes for the Chinese New Year.
My mother would ask: "Why don't you wear new clothes?" My grandmother would chime in, in dialect: "Who knows where these came from?" Their voices would be laced with disapproval but mostly disappointment.
The first time I defied the longstanding – and as I learned, unspoken until you break it – tradition of wearing new clothes for Chinese New Year was in 2019. That year, I had thrifted a dress from the local thrift shop New2U, described, quite aptly, on Google Maps as an "unpretentious boutique".
The dress was a soft cotton blend, white and strapless, lined with pink satin across the top and bottom. It had a watercolour print of a pink flower, repeated several times all over the dress, with spots of green for the leaves and abstract, gentle black lines. Truth be told, it didn't fit me perfectly, but I liked it very much.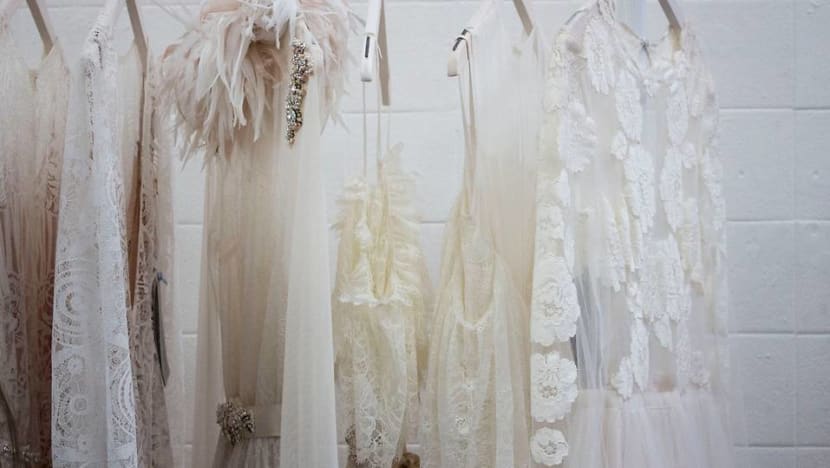 At the time, my family hadn't quite warmed up to the idea of me wearing secondhand clothes, and when it came to (inauspiciously) wearing it on the Chinese New Year, even less so.
Wearing new clothes, as we all know, symbolises a fresh start, a herald for good fortunes in the new year. That's the reason they gave me, at least, for the disapproval.
But looking back now, I think there were other reasons for that. One of them is the fact that they grew up poor. Choosing not to wear new clothes when we could afford them was an affront of sorts.
Another reason – probably the bigger one – was that they simply stigmatised secondhand clothing.
But we live in a world of ridiculous overconsumption and overproduction. It's absurd that we make or buy new clothes when there's an excess of them.
DROWNING IN CLOTHES
If the fashion industry stopped producing clothes now, it's likely we still would have enough clothes for a few generations at least.
The evidence? Mountains of discarded, unwanted clothing piling up across the world.
In November last year, photos of clothes piling up in the driest desert in the world, Chile's Atacama, went viral on Instagram. According to Al Jazeera, secondhand and unsold clothing from Europe, Asia and the United States, arrive in Chile to be resold around Latin America. These mounds of clothing in the desert are leftovers that nobody wants.
When we "donate" to "charity", unfortunately, not all clothes are repurposed "for good". When there's an excess of donations (which happens much more often than you think), the wearable but unwanted clothes are exported to countries in Southeast Asia, South Asia, Africa and more.
The secondhand markets that have proliferated in these regions in response to our waste crisis aren't good news.
The sheer volumes in which these clothes arrive have made the clothing virtually valueless, and because of the infant state of the textile recycling industry and technology, there's a lot of waste that we don't know what to do with.
This waste ultimately destabilises entire economies and puts families and communities who have to deal with it in precarious economic situations.
RESPONDING TO A BIG PROBLEM IN SMALL WAYS
This is an incredibly big problem, of course, and the solutions required for that are big too. But in the meantime, what's within our reach is small.
We can ask ourselves questions like: Do we really need new clothes? How can I better love and care for the garments I do have? How can we keep more of these garments in circulation within our communities, and not irresponsibly dumped to other countries via the global secondhand trade?
All of this is not to say that we should start the conversation on Chinese New Year with all this information about the truth behind fashion's waste crisis. I didn't dump all these facts on my relatives over reunion dinner, nor did I attempt to argue that the tradition didn't make sense. I don't imagine that either of those would have worked out well.
Instead, our best bet this festive season is seeing it as an opportune time to engage our families in some accidental environmentalism.
Over the years, I kept showing up to subsequent family occasions in secondhand clothes that I procured from all over Singapore, and made it a point to say that they were secondhand.
With every outfit – a red dress with a vintage-looking print, a two-layered dress with dainty flowers and a pretty neckline, a navy jumpsuit, and many more – they asked fewer and fewer questions, and eventually came around.
With the exorbitant amounts of clothing that exists, the truth is beautiful, more-than-wearable secondhand clothes can be found easily.
My greatest finds have come from The Fashion Pulpit, an especially suitable location to bring your entire family to be convinced that secondhand doesn't have to mean second-best. There's also Carousell – which takes a fair amount of digging, but remains an affordable option always – and various, smaller local thrift shops.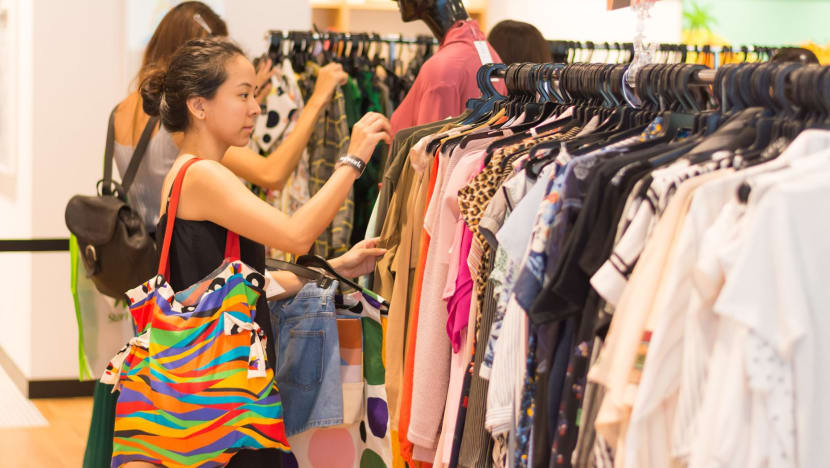 What helped me make my case, too, was my suggestion one year that I should just wear a hand-me-down cheongsam from my mother, who has a habit of buying new ones every Chinese New Year.
Coming from her daughter that she had expected to ditch tradition, the idea was more than welcome, and I did eventually wear one of hers.
I guess all of my efforts eventually paid off because even though they haven't quite understood the overproduction and overconsumption crisis quite yet, at least my secondhand outfits aren't met with disapproval nor disappointment.
I asked my mother about her cheongsam-buying habit this year and she said that maybe she wouldn't buy a new one this year. "Not like I get any luckier with a new cheongsam anyway," she said. It's a start.
Tammy Gan is a freelance writer and self-proclaimed activist-in-progress focused on getting people to think deeper about environmental and social justice issues, in service of more just futures.
Reduce plastic use, drive less - we're told these are good for the planet, but how much of a difference do individual actions make? We ask youth activist Nor Lastrina Hamid and climate scientist Winston Chow.