Commentary: Climate disaster may be the common enemy US and China need
Recent climate announcements by China and the US may look like a game of one-upmanship, but this climate competition may benefit everyone, says Hong Kong Baptist University's Yew Wei Lit.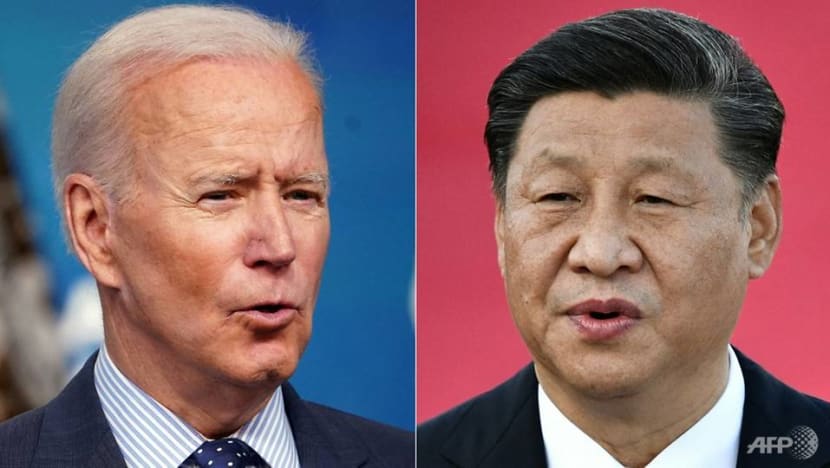 HONG KONG: While the world recovers from the fallout of COVID-19, humanity is at a critical turning point - a "code red" warning has sounded for the planet.
That was the unmistakable message by world leaders from the stage of the recently concluded United Nations General Assembly (UNGA) in New York, echoing the UN's Intergovernmental Panel on Climate Change (IPCC) report. 
Most of us are familiar with the threat of global warming: Many climate scientists say it is rapidly intensifying, with extreme weather events expected to happen more frequently. 
In the last two months, deadly floods have ravaged China and the United States, with astounding images of gushing waters and passengers wading through waist-high waters in both countries' underground transport systems. 
China and the US are often pitted against each other on the global stage. And we sometimes forget that they should instead share a common enemy - climate disaster. 
But there is no sign that an agreement on climate cooperation between the two is within reach. Early this month, US climate envoy John Kerry met his Chinese counterpart, Xie Zhenhua in Tianjin to hash out such pact.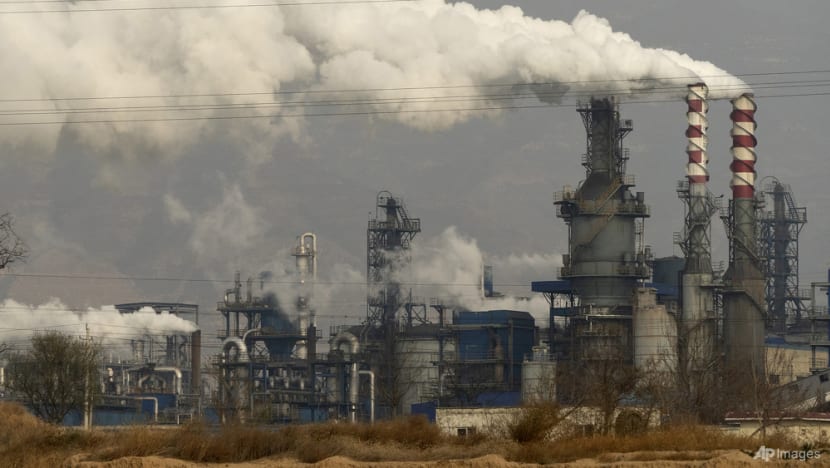 Both sides insist on proceeding only by their own terms. Washington believes that joint action on climate change is a standalone issue, while Beijing argues that it cannot be disentangled from the broader China-US disagreements that range from human rights and trade to the South China Sea. 
So it was a pleasant surprise when both US President Joe Biden and Chinese President Xi Jinping proclaimed tangible climate targets separately at UNGA. Biden vowed to double the financial aid for developing nations vulnerable to the climate crisis to more than US$11 billion, while Xi announced that China will cease funding coal-fired power plants abroad.
ANOTHER GAME OF ONE-UPMANSHIP?
At first glance, it appears to be another game of one-upmanship between China and the US. 
But keen observers will note that, in one fell swoop, the world's two largest contributors to global greenhouse gas emissions have resolved longstanding complaints about their climate commitments.
By banning the financing of overseas coal power projects, Xi has effectively neutralised a Washington demand – one that Beijing reportedly "scoffed at" during the failed China-US climate talks - while positioning China as a responsible world leader. 
It also decisively addresses criticism over the climate impact of flagship Belt and Road Initiative project and may even draw goodwill from Western Europe.
Ninety per cent of the world's trade is done by sea. Why is it so hard for global shipping to decarbonise? Listen to CNA's The Climate Conversations:
On Biden's part, promising to be the world's leading provider of climate finance tackles the only area of action Climate Action Tracker has deemed "critically insufficient" of the US. This will help meet the needs of climate vulnerable nations and appease green groups, though it may not be sufficient to reach the Organisation for Economic Co-operation and Development target of US$100 billion.
These developments may foreshadow how global climate action will unfold in the near future. As the chances for bilateral climate collaboration are slipping away, the world may now have to pin their hopes on a productive China-US climate competition instead. 
ENDS, NOT THE MEANS
After the failure of the Tianjin climate talks, China and the US may well choose to work in isolation, charting separate pathways toward slashing carbon emissions and facilitating energy transition. This is not necessarily grim news. 
Academic research has found that regime competition could generate pressures on political elites to deliver concrete improvements on their national governance, because it is as much about winning the hearts and minds of people. 
And Xi and Biden's speeches clearly set out to win the hearts and minds of the international climate coalition, with talk of multilateralism and a shared future. 
But it would be simplistic to say these climate milestones are a mere byproduct of the ongoing China-US climate rivalry. 
Questions about China's overseas coal financing and the US' financial climate assistance have often been publicly raised in the past. So last week's announcements are probably as much a result of years of lobbying, persuasion, and even shaming from the media, environmental groups, academics, and think tanks, at home and abroad.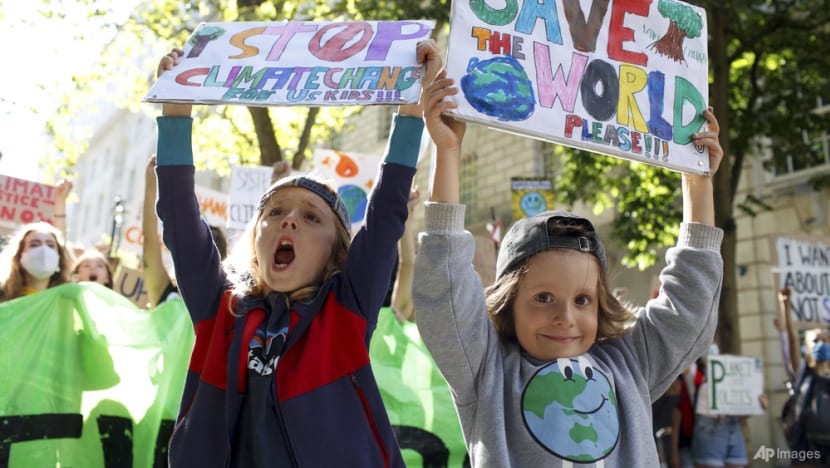 UNAFFECTED DOMESTIC POLICIES
With less than 40 days to go before the United Nations Climate Change Conference (COP26) takes place in Glasgow, the latest assertions of climate commitment by China and the US are no doubt a game changer. 
But both countries seemed to have drawn a line at domestic policies. 
Despite China's surprise announcement of a 2060 net-zero target at last year's UNGA, it was silent on new coal plants at home this year. China still burns more coal than all other countries combined: In fact, China's new coal power capacity in 2020 was more than three times what was brought on line globally. 
Similarly, the Biden administration has resumed expanding offshore drilling and backed the construction of new oil sands pipelines. 
But away from the wrangling between the world's top two polluters, the UN has stood out so far for its leadership on the agendas of climate change and global inequalities, as well as for its capacity for global climate coalition-building. 
During the recent session of the UN General Assembly, the Secretary-General convened the first global gathering on energy since 1981. This platform has given voice to small Pacific nations at the highest risk from runaway climate change but with the least leverage.
This offers promise that in the coming years, where climate is concerned, the UN may serve a vital mediating role that helps bridge the chasm between wealthy countries and the rest of the world where it can, even if China and the US continue to act separately. 
After all, diplomacy — and in this case, climate diplomacy — is all about the art of the possible.
Yew Wei Lit is a lecturer in the Department of Government and International Studies at Hong Kong Baptist University.