commentary Commentary
Commentary: Beijing's party bosses promise to reshape the capital
Cai Qi and Chen Jining have been chosen to lead Beijing. Their strong political connections, especially with Xi Jinping, will allow them to reposition the city, argues Chinese political commentator Dr Bo Zhiyue.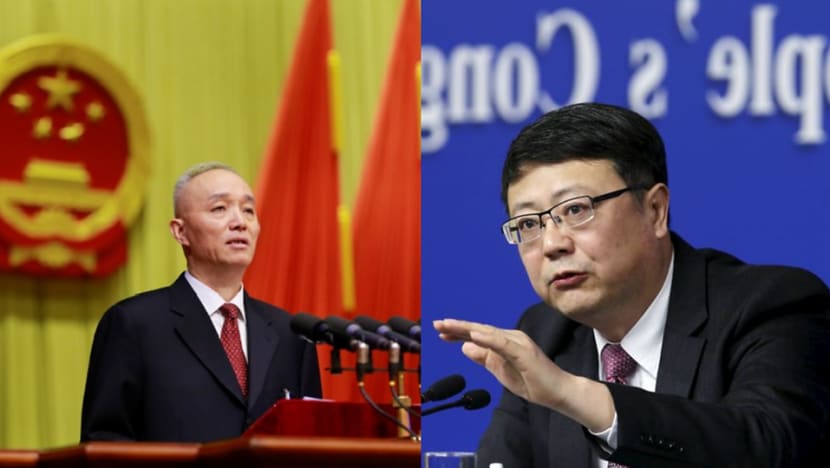 BEIJING: The first plenum of Beijing's 12th Municipal Committee of the Chinese Communist Party (CCP) held on Jun 23 elected Cai Qi as Party Secretary, and Chen Jining and Jing Junhai as Deputy Secretaries.
Who are Cai Qi and Chen Jining? Why have they been chosen to be the leaders of China's political capital? Where do they take Beijing in the next five years?
BEIJING, CHINA'S POLITICAL CAPITAL
Beijing, one of the biggest cities in the world with a population of more than 21 million, has been China's political capital since at least 1403. In the People's Republic of China history, since 1949, Beijing has played a very important role in the CCP's elite politics.
Beijing's leaders have enjoyed relatively higher ranks than their counterparts in other major cities and provinces. The number one leader in Beijing, as well as in other provincial-level units in the People's Republic of China, is its party secretary, who usually is a member of the Politburo - the decision-making body of the CCP with 25 members at the moment.
As a political tradition in recent decades, party secretaries in all four centrally-administered municipalities (Beijing, Shanghai, Tianjin and Chongqing) as well as Guangdong (the economic powerhouse) and Xinjiang (a minority region in the Northwest) are usually accorded Politburo membership.
The number two leader in Beijing is its mayor, who usually outranks his counterparts in other provincial units (including Shanghai, Tianjin, and Chongqing). When Mr Chen Xitong was mayor of Beijing, for instance, he also served concurrently as state councillor of the State Council from 1988 to 1993, while no other municipal or provincial administrative chiefs have ever been appointed to a post of this rank.
In addition to being a natural candidate for the position of Beijing's next party secretary, Beijing's mayor could be directly matriculated to the Politburo, as seen in the case of Wang Qishan, who is currently a member of the Politburo Standing Committee comprising the seven most powerful men in China. Wang had done well overseeing the Beijing Olympics and had been party secretary of Hainan Province before coming to Beijing.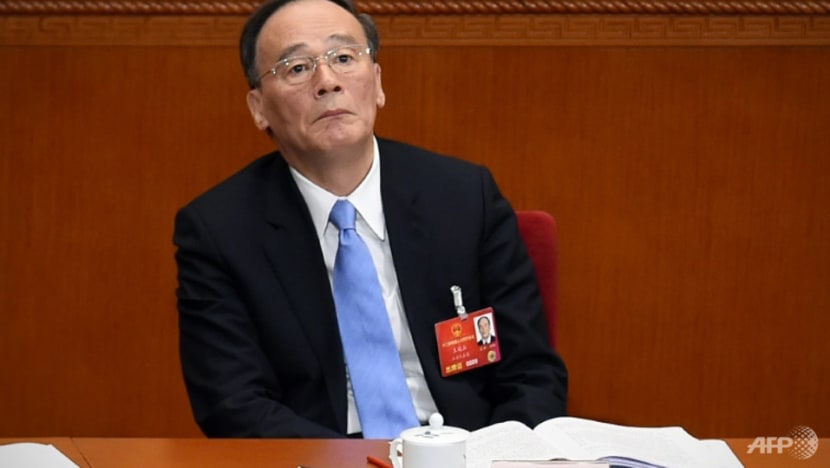 STRONG CONNECTIONS WITH XI JINPING
Compared to their immediate predecessors, Cai Qi and Chen Jining do not stand out as strong candidates in these powerful positions of Beijing's party boss and chief administrator respectively.
Most of Cai's predecessors since 1984 are politicians with extensive administrative experience as heads of a ministry in the State Council or an administrator in at least one province. Jia Qinglin, for instance, had been governor and party secretary of Fujian for six years before his appointment as acting mayor of Beijing in October 1996. Guo Jinlong had been party secretary of Tibet and Anhui for a total of seven years before his appointment as Beijing's acting mayor in November 2007.
In contrast, Cai has had no impressive political credentials before he became Beijing's party boss. Before his appointment as acting mayor of Beijing in October 2016, he had never managed any ministry or province as a chief administrator. He was the executive vice governor of Zhejiang for only one year, from March 2013 to March 2014.

The only reason why Cai was selected as party secretary of Beijing is probably because of his close connection with Xi Jinping, General Secretary of the CCP. A native of Fujian, Cai spent his early political career of about 16 years in Fujian, where Xi also worked for 17 years. Cai and Xi had an overlap in Fujian for 14 years (1985 to 1999). The two later also had another overlap in Zhejiang for five years (2002 to 2007).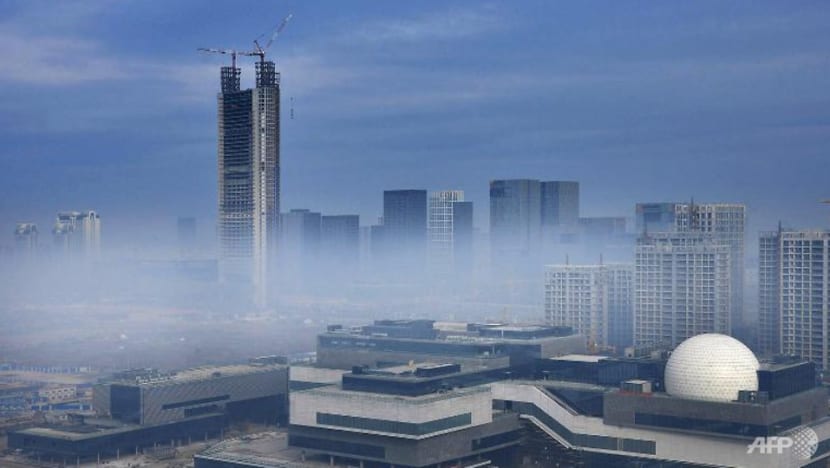 After Xi became the most powerful man in China, Cai was transferred to Beijing in March 2014 as deputy director of the General Office of the newly established Central Security Commission. Eight months before he reached the retirement age of 60 as a cadre with a vice-ministerial rank, he was promoted to the rank of full minister in April 2015.
Cai was installed as acting mayor of Beijing in October 2016, replacing Mr Wang Anshun, the chief administrator of Beijing since July 2012 and Beijing's deputy party secretary since March 2007. Wang is two years younger than Cai but has had much stronger political and administrative credentials.
Wang became director and standing member of the Gansu Provincial Party Committee in June 1999, but Cai did not obtain a similar status until January 2010. Wang was an alternate member of the 17th Central Committee and has been a full member of the 18th Central Committee. Cai is not even an alternate member of the CCP Central Committee. He was one of 50 deputies from Zhejiang Province to the 18th National Party Congress in 2012.

But because of his political connections, Cai was further promoted to party secretary of Beijing in May 2017 ahead of the 19th Party Congress of Beijing.
Similarly, the choice of Chen Jining as mayor of Beijing had more to do with his connection with Xi than his political and administrative credentials. A graduate of Tsinghua University, the alma mater of Xi, Chen worked at Tsinghua as an administrator from 1998 to 2015.
He was appointed Minister of Environmental Protection in January 2015 probably on the recommendation of his political patron, Mr Chen Xi, a classmate of Xi and the executive deputy director of the Central Organisation Department of the CCP.

Within less than two-and-a-half years, Chen Jining was further promoted to acting mayor of Beijing in May 2017.

A Tsinghua clique is emerging in Chinese politics, which includes Chen Jining and Hu Heping, the governor of Shanxi.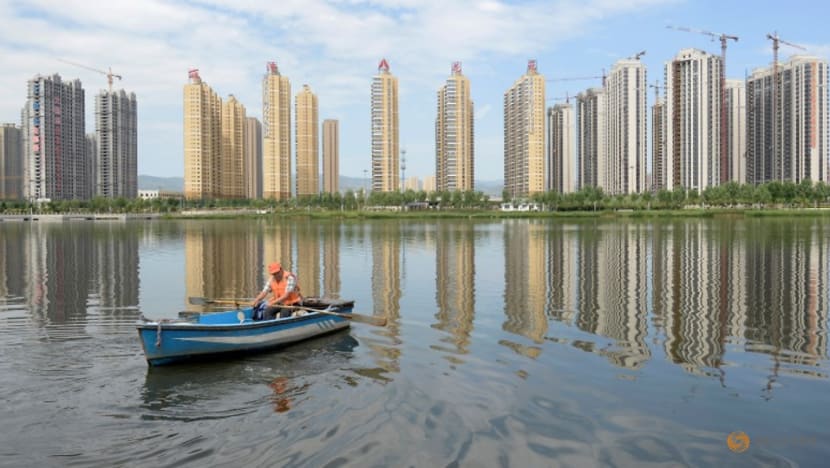 BEIJING REPOSITIONED FOR NEXT FIVE YEARS
The question is whether Cai Qi and Chen Jining have been placed in these strategic positions for their further promotion or for the benefit of the people of Beijing. Where will these two leaders take China's political capital to in the next five years?
In the 1980s, there was a debate whether Beijing should become an economic centre in addition to being a political and cultural centre in China. The Central Secretariat of the CCP issued a directive in 1980, instructing that Beijing should not become an economic centre. The CCP leadership sent Minister of Environmental Protection Li Ximing in May 1984 to implement the Secretariat's directive.
Unfortunately, with Deng Xiaoping's strong support, Chen Xitong turned Beijing into one of the major economic centres in China in the 1980s and 1990s, with significant adverse environmental consequences.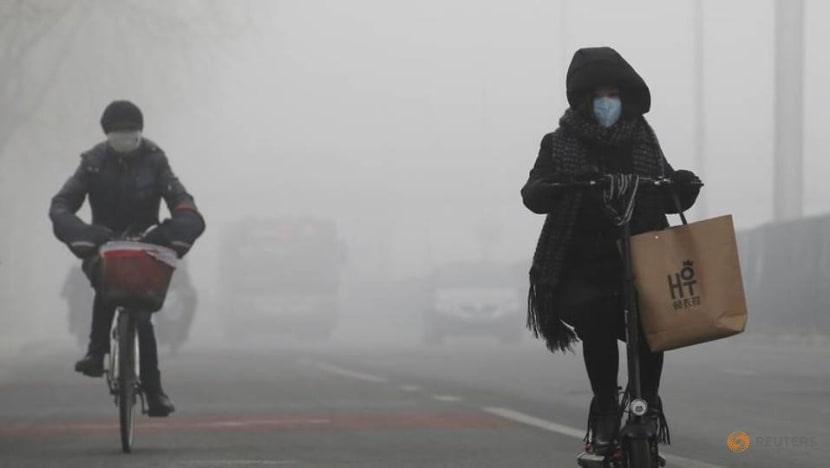 Although some of Beijing's heavy industries had been relocated to adjacent provinces such as Hebei in the lead up to Beijing's 2008 Summer Olympics, the capital city is still included in a mega economic development strategy of Jing-Jin-Ji (Beijing, Tianjin, and Hebei) under the leadership of both Hu Jintao and Xi Jinping. This may be out of a desire for political correctness, given the national political environment where economic development has been stressed as the top priority for China.
It seems that the new leadership of Beijing under Cai Qi and Chen Jining is repositioning the capital in China. According to a report made by Cai on Jun 19 to the 12th Party Congress of Beijing, the municipality would have seven specific goals in the next five years:
Strengthen Beijing's status as the political centre, cultural centre, centre for international exchanges, and the centre for scientific and technological innovation
Reshape Beijing into a metropolitan city with a core, a central region and a suburban region
Support scientific innovation, develop service industry, and nurture new strategic industries
Gradually eliminate heavy industries with high energy consumption and high levels of pollution
Establish a good social welfare system
Develop cultural industries
Manage party affairs
These are noble goals, very much in line with the original directive of the Secretariat in 1980.

With a party secretary who is a confidant of the General Secretary of the CCP and a mayor with an academic background and administrative experience in environmental protection, Beijing is poised to become a lively cultural and educational centre in the near future.
Dr Bo Zhiyue, a leading authority on China's politics, is founder and president of the Bo Zhiyue China Institute, a consulting firm providing services on China to heads of governments and CEOs of multinational corporations.