commentary Commentary
Commentary: The dark underbelly of binge drinking among youths
An expert from the Institute of Mental Health sheds light on the pathway to binge drinking that beset many, which often begins innocuously with one drink with friends.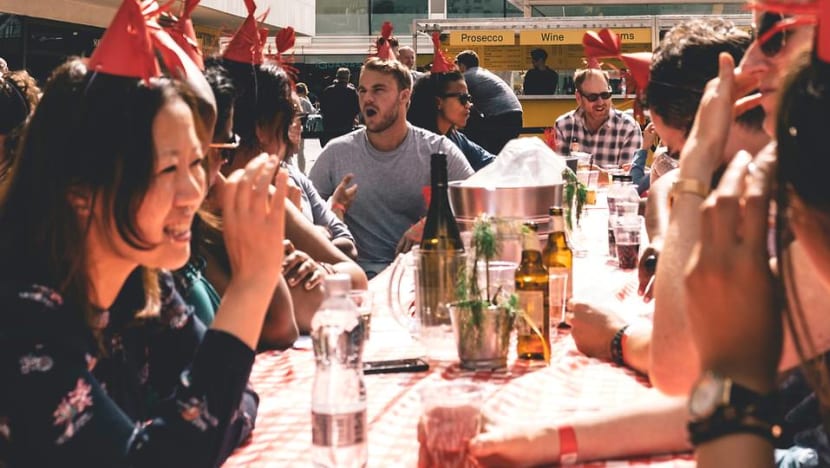 SINGAPORE: I have met young people in the course of my clinical consults who tell me they often purchase beer by the tower, in three-litre containers.

Enticed by the cheaper price per unit of alcohol from bars and clubs that usually price beer more attractively when purchased at high volumes, it seems cost-conscious youths will opt for such high volumes of alcohol which then predisposes them to binge drinking.

These anecdotal stories form a dark underbelly of our national drinking habits, even though figures on problem drinking seem to suggest drinking is not a problem here. Singapore has a very low rate of problem drinking, if you look at the alcohol abuse and dependence rates from the 2010 Singapore Mental Health Study (3.1 per cent and 0.5 per cent) respectively.

But when you look at the rates of heavy drinking, these are more substantial with 12 month prevalence and lifetime prevalence standing at 12.6 per cent and 15.9 per cent respectively. Where heavy drinking can herald the onset of abuse and dependence, these are worrying statistics.

BINGE DRINKING MORE PREVALENT AMONG YOUTHS

The problem of excessive and binge drinking is more prevalent among those aged 18 to 34 based on the 2010 Singapore Mental Health Study. Binge drinking, defined as having five or more standard drinks in a single sitting for males, and four or more drinks in a single sitting for females is particularly harmful even in the absence of established disorders like alcohol abuse or dependence.

Youths who binge drink are predisposed to risky sexual behaviour, sudden death due to intoxication, cognitive impairment, poor academic performance and other physical health problems. Many of the dangers of heavy alcohol drinking are long term consequences not immediately apparent to those who drink. Hence, many brush such concerns aside.

Over time, this seemingly innocuous behaviour of heavy drinking takes its toll when repeated consistently over time. Alcohol affects not just the liver, but also the heart, brain, nerves and other vital organs.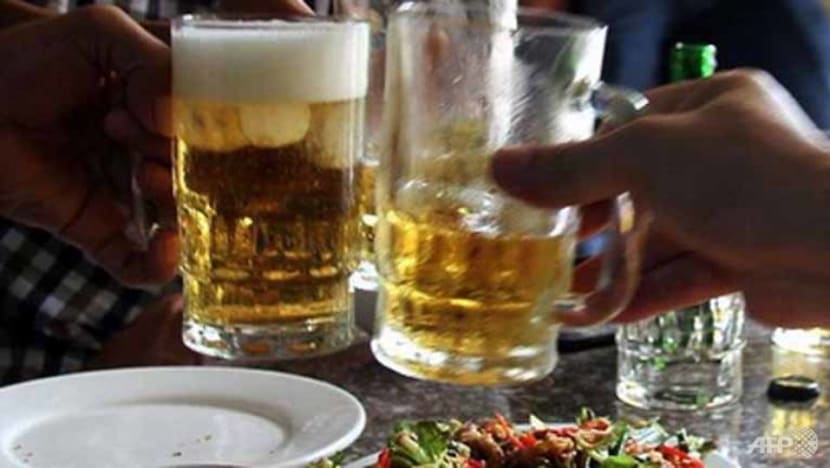 Many of my patients present themselves to a doctor too late, when liver failure has set in or when their memories have become impaired to the point where it seems as if early dementia has set in. Very little can be done to reverse the damage in such cases.

An important issue not often talked about when it comes to youth drinking is the combination of energy drinks with alcoholic beverages, where drinks like the Jagerbomb have become common names in many bars and clubs. Such alcoholic beverages reduce the subjective perception of intoxication through the stimulating effects of caffeine containing energy drinks.

Some youth may end up drinking more than they can handle as their system tricks them into thinking that they are not intoxicated. This is highly dangerous as it can lead to alcohol poisoning and in extreme cases, death.

HAVE CONVERSATIONS ABOUT DRINKING

It is critical we have honest conversations with our youth about the dangers of drinking in the hope of preventing such scenarios. Such an element of education could perhaps be incorporated into our school curriculum.

This conversation must be carried out with a firm understanding of the underlying motives behind youth drinking heavily if we are to have a reasonable chance of changing such attitudes. This requires having an understanding of what youth go through as well as how they think and feel. 
Education in and of itself is insufficient; empathy is the more critical element. While many of the harmful effects are commonly known, knowledge alone does not change behaviour.

As youths, a vast majority seek validation from their peers, have expansive amounts of energy and a feeling of invincibility.

So it's unsurprising that drinking commonly does not occur alone at home but rather in social settings among friends. There is a strong element of peer influence and the need to be accepted when it comes to development of habits, even bad ones.

Furthermore, when there are no healthy recreational activities to replace such bad habits, the problem continues.

Very often, it begin insidiously. One or two drinks a week can quickly escalate into several drinks a day especially when edged on by peers. The effect of alcohol as a social lubricant can be highly addictive especially in youths who feel a need to impress or who are otherwise socially inept. Soon, drinking can become almost second nature.

We also cannot underestimate the influence from role models. When youths see instances of their parents or peers drinking heavily and becoming intoxicated, these incidents normalise their attitudes towards heavy drinking.

The media also has an important role to play. Advertisements promoting alcohol have a role in reinforcing the notion that alcohol is cool and socially acceptable through the beautiful men and women portrayed. It seems more could be done to discuss the image alcohol has among youths and highlight the dangers of drinking beyond that of drink driving.

The Government's move a few years ago to restrict the purchase of alcohol in places like convenience stores and supermarkets after certain hours will indeed affect youth who have limited purchasing power to drink in licensed waterholes but in and of itself may not do much to fill the void these youths feel.

Managing demand is just as important as curtailing supply.

Here is where we can learn from the Icelandic model that has recently made the news for reducing drinking in their youth substantially. These communities have learnt how fostering healthier options and activities for their youth to take part in can reduce problematic drinking among youths.

They have seen how having such alternative activities, such as volunteering, attending self-improvement classes and taking part in sports help foster a sense of well-being and positive self-regard in youth.

Some experts have said the opposite of addiction isn't staying clean and being free from a substance - it's establishing a connection. That is true in some ways as having meaningful connections with other people, especially older peers and adults help our youths learn appropriate coping skills and develop healthy attitudes, thereby reducing the chances of heavy drinking.

The golden adage that it takes a village to raise a child cannot be more apt when applied in this scenario.

Youths are at higher risk of binge drinking with its negative consequences. Public education, having good role models and mobilising the community to promote alternative activities for our youth would go a long way to reduce the harms from heavy drinking. Exercising caution on the sale of combination drinks and beer en mass to our youth would help too.

There is no simple answer to preventing youth from drinking heavily. All of us can play a role by being a mentor or coach or at the very least by demonstrating responsible drinking behaviour.

Lambert Low is a consultant at the Institute of Mental Health's National Addictions Management Service.