commentary Commentary
Commentary: Disqualification of opposition candidates strengthens Barisan Nasional's chances in 2018
The disqualifications might have been due to Pakatan Harapan's poor planning, but their outcome is to put the ruling Barisan Nasional on a stronger footing this 14th Malaysia General Elections, say two observers from RSIS.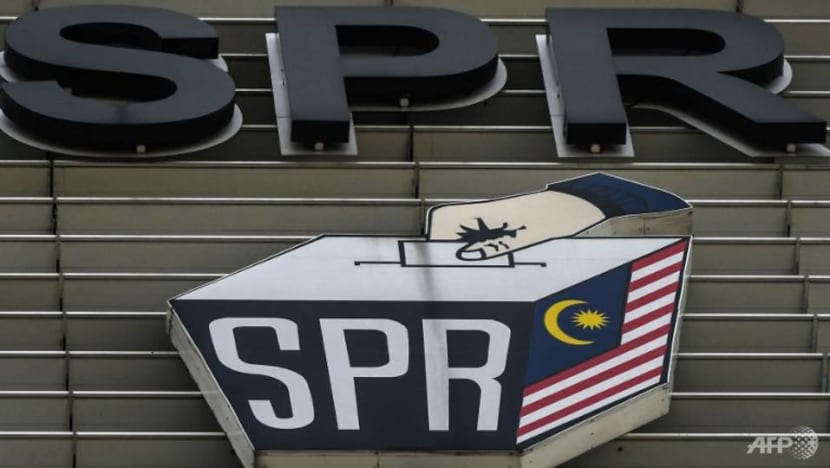 SINGAPORE: The nomination day of Malaysia's 14th General Election took place last Saturday (Apr 28), and ended with a series of dramatic events.
Throughout the peninsula, the disqualification of six Pakatan Harapan candidates was seen in several states including Penang, Selangor and Negeri Sembilan.
Barisan Nasional (BN) received its first victory at the state seat of Rantau, Negeri Sembilan uncontested after Pakatan's candidate Dr Streram Sinnasamy, was prevented from entering the nomination centre when he failed to bring his candidate pass.
Hours after the nomination, Pakatan's leaders including the Democratic Action Party's (DAP) Lim Guan Eng immediately blamed the Election Commission and BN for the disqualifications.
One disqualified candidate, Parti Keadilan Rakyat (PKR) vice-president Tian Chua, who was going to contest in Batu, Kuala Lumpur, filed a legal challenge against the Election Commission but his bid has since been rejected.
Marina Mahathir, the daughter of the opposition's Prime Minister-designate Mahathir Mohamad, discussed this issue at a rally in Butterworth, Penang. 
Despite the opposition's outrage at BN and the Election Commission, it should be noted that a significant contributing factor to the disqualifications is Pakatan's own poor planning and incompetence.
SETBACKS FOR PAKATAN IN PENANG AND KELANTAN
The disqualification of the three Pakatan candidates in Penang gives an advantage to BN. Yaakob Osman of Parti Pribumi Bersatu Malaysia (Bersatu) was disqualified because of bankruptcy issues, though he claimed to have confirmed his solvency status a week before nomination.
He was slated to contest in the state seat of Penaga, Penang.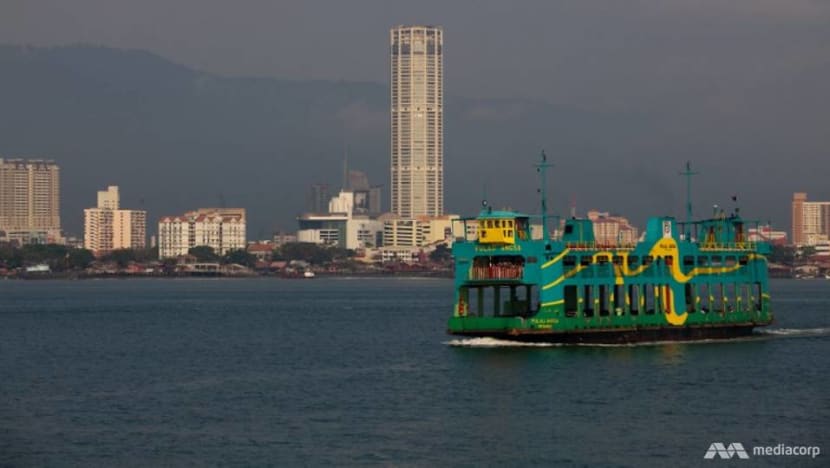 In the last election, BN won Penaga from the Pan-Malaysian Islamic Party (PAS) by only 1,662 votes.
This time, Bersatu is expected to split BN's votes by attracting UMNO voters loyal to Mahathir or frustrated with the party's patronage system in Penaga. This would have rendered it a risky marginal seat that UMNO may have struggled to hold on to.
What is more, the 9 per cent of Chinese voters in Penaga arguably only voted for PAS because it was part of the now-defunct Pakatan Rakyat (PR) coalition. Now that it is out of Pakatan, it is uncertain whether Chinese voters will continue to support PAS.
The disqualification of Yaakob Osman has decreased the uncertainty of the outcome in Penaga in BN's favour.

In Kelantan, two state-level PKR candidates have been disqualified.
Mohd Azizan Che Seman, the candidate for Tawang, was barred from contesting because the address on his identity card was not in Kelantan. Given that this is a prerequisite for contesting a state seat, his disqualification is an outcome of his own oversight. In Kuala Balah, Mohd Hafidz was disqualified because of bankruptcy issues.
Both candidates were expected to splinter votes, but now that PKR has been excluded from the contests, many voters may choose not to turn out. This is particularly advantageous for BN in Kuala Balah, which was a relatively safe seat for it in the last election.     
BLOWS TO PKR
More dramatic was the disqualification of PKR's Tian Chua and Streram Sinnasamy in the parliamentary seat of Batu in Kuala Lumpur and the state seat of Rantau in Negeri Sembilan respectively.
Tian Chua was disqualified due to an RM2,000 (US$508) fine imposed on him last month. While the fine is technically below the threshold for disqualification, the Election Commission deemed it to be a sufficient reason to reject his nomination.
It is worth noting that in 2013, Tian Chua faced a similar fine but was still allowed to contest.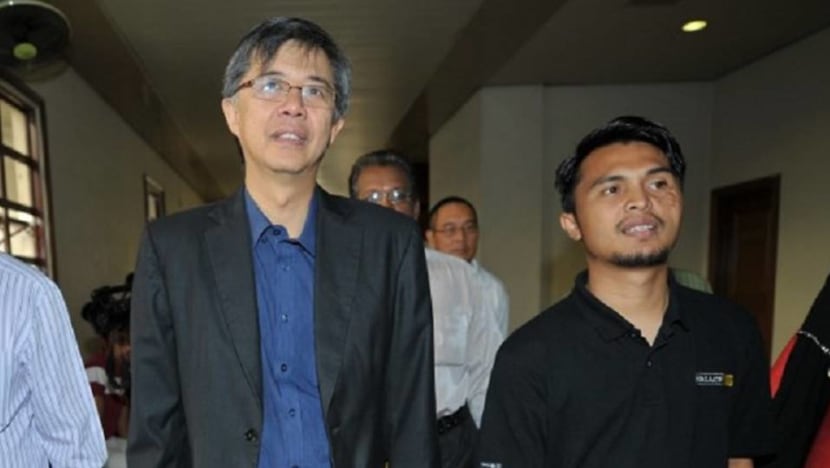 His disqualification is a significant blow to PKR, losing it a national leader on a technicality and leading it to surrender what was considered a safe seat for the opposition.
Meanwhile, in Negeri Sembilan, Dr Streram Sinnasamy was prevented from filing his nomination papers in the nomination centre as he was not carrying a candidate pass. He claimed the Election Commission never issued him one, and was physically prevented from entering the nomination centre to sort out the problem.
As a result, caretaker chief minister of Negeri Sembilan Mohamad Hasan won the seat uncontested.
PKR vice-president Rafizi Ramli alleged that the returning officer, who made the decision to bar Streram, was a former UMNO information chief who campaigned for Mohamad Hassan in the past. Whether or not such allegations are true, the walkover for BN in the swing state of Negeri Sembilan is likely to have tilted the odds of winning the state in its favour.
EARLY ADVANTAGE
The disqualification of opposition candidates and walkover victories for the ruling coalition are not anomalous in Malaysian political history.
In the 2008 election, BN enjoyed an early advantage by winning up to six parliamentary seats because no opposition candidates came forward to contest.
In all, nine parliamentary seats were won uncontested – either because nobody stepped forward or proposed candidates were disqualified – including Pengerang in Johor, Pensiangan and Kalabakan in Sabah; and Tanjong Manis, Igan, Kanowit, Selangau, Kapit, and Lawas in Sarawak.
Yet in the end, the BN coalition suffered a significant loss of 58 parliamentary seats, from 198 in 2004 to 140 in 2008. The now-defunct PR gained 61 parliamentary seats, increasing its share from 20 seats to 82.

It is also crucial to note that most of the six candidates disqualified for the upcoming election were in state seats. Only Tian Chua was going to contest in a parliamentary seat.
Given that Pakatan's primary goal is to take over the reins of federal governance from BN, the disqualification of state-level candidates may do little to diminish PH's electoral prospects at the parliamentary level. So precisely how these disqualifications will hamper the opposition's chances remains to be seen.
What is clear, however, is that Pakatan is off to a rocky start.  
Chan Xin Ying and Rashaad Ali are Research Analysts with the Malaysia Programme at the S. Rajaratnam School of International Studies (RSIS) of Nanyang Technological University. This is part of a series of commentaries by RSIS on the 14th Malaysian General Election.