commentary Commentary
Commentary: Getting married in an era of consumerism
Marriage registration fees may have gone up but they are not nearly as much as what couples spend on their wedding. Terence Heng discusses what that one perfect day is worth.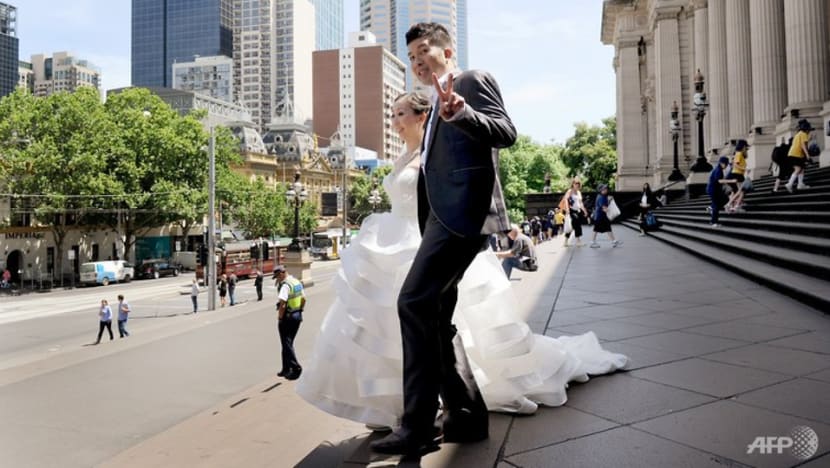 SINGAPORE: The recent increase in marriage fees by the Registry of Marriages (ROM) has probably caused the cost-conscious Singaporean in most of us to revolt. "Want to ROM also must pay more? Don't they know how much a wedding reception is these days? Do I have take a bank loan now?"
A rise like this, regardless of inflationary pressures, and no matter how small the absolute increase, is a move that most of us will not appreciate. The changes will impact foreigners much more than Singaporeans, with an increase from S$128 to S$380 compared to the increase from S$26 to S$42. But with the hardest hit experiencing an almost 300 per cent rise, many will still be asking why we need to pay to be allowed to love.
The greatest irony is that for love, we Singaporeans pay and will continue to pay. Wedding costs are rising all the time. Yet, we regularly hear stories of how couples happily spend small fortunes on their perfect day. From imported fresh floral decorations to on-location photoshoots in exotic lands, to couture wedding gowns.

A potential client once commented to me that she wanted a "paparazzi of photographers" greeting her at her wedding. I just smiled and waved.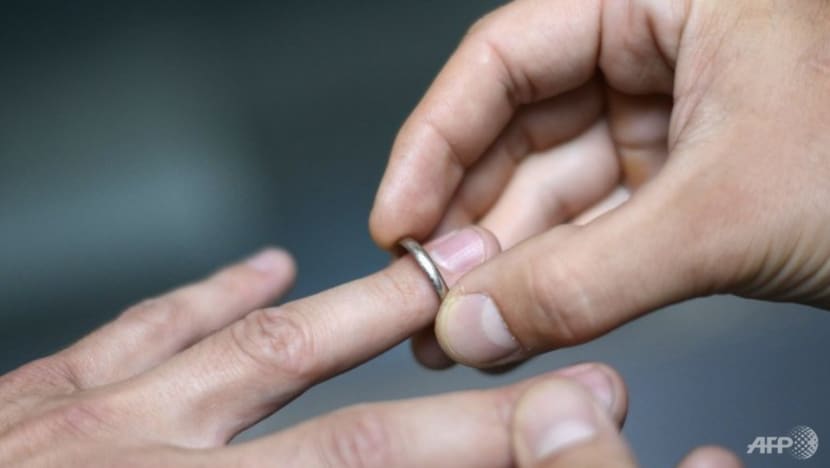 What is the cost of getting married at ROM, compared to what we pay for other aspects of a wedding?
HOW MUCH IS THAT ONE PERFECT DAY WORTH?
Reading about how people indebt themselves for the perfect day usually evokes a mix of schadenfreude and moral superiority, even if we are guilty of a few extravagances. Many of us read stories of how couples spend lavishly on weddings to the point of bankrupting themselves, and thank our lucky stars we weren't as foolish.
But it is all relative. "How many more days of plain porridge before we finish paying for the 3.5 minute video of wedding day highlights broadcasted at the wedding dinner?"
This creates a wider question - how much is a wedding worth? For some, it is that one time where all the attention of their social circles are focussed on them, and looking good may be important to them.

For others, it is the rich symbolism a wedding affords that makes them feel inclined to spend, for it marks a particular point of growing up, where they leave the nest to become a stand-alone social unit. I have seen enough tearful brides presenting bouquets to parents to know this.
Rummaging through various old wedding photographs from the 1960s to the present day, and interviewing previous generations' attitudes towards wedding rituals have also given me an historical perspective on how Chinese Singaporeans see, experience and behave during a wedding.
For instance, showing off wealth, whether one is wealthy or not, is not new, nor is it a symptom of the Facebook/Instagram generation. Entire sets of furniture used to be crafted and paraded around a village for newly married couples in China.
IT'S THE THING TO DO
Indeed, when we spend on a wedding, it may not be because we want to show off, but simply because "it's the thing to do". Pressure from friends, family and the wedding industry are a potent mix that convinces us that throwing money at custom invitation cards or wedding favours is not just normal, but essential.
That is not true, and I used to warn my clients that about two weeks before their wedding, well-meaning relatives (typically aunties) would make enquires about whether this ritual was followed, or whether that artefact was bought, sometimes bringing significant stress to the bride. Some even hijack the wedding mid-ritual to introduce some of their own, no doubt learnt from other well-meaning friends.
The problem then occurs when we try to connect spending with ritual. For many of us, we might think that wedding rituals are a hassle, an outdated and archaic practice. But we follow them anyway, because "it's the right thing to do", even if they sometimes conflict with our personal religious beliefs.
Nevertheless, there is beauty in ritual, if we take the time to think of the social significance behind what we do for ourselves, our friends and our family.
TEA CEREMONIES
Take tea ceremonies for instance. A commonly seen ritual in Chinese weddings, these are laborious, a bit messy, and to be honest, who will ever use that teacup set again? But the next time you witness a tea ceremony, just look at how many photographs are taken by the participants, and how eagerly the grandparents hold onto the gifts they want to give the couple.
The tea ceremony is more than just a meeting with or a gesture honouring one's elders. It is also symbolic of the acceptance of a spouse as a new member of the family, and an opportunity for the elders to display an outward expression of love towards the couple, something we tend not to do every day in Singapore.
For many older individuals, it is often seen as the most important part of a wedding, where a couple is recognised by close family members to be "officially" married, although to some Chinese families, this happens when the couple "prays to heaven and earth".
So remember the next time you are involved in a tea ceremony or are enlisted in a wedding ritual to dress up like gladiators, gangsters or the Avengers to help a groom "retrieve" his bride, you are practising an intangible heritage, expressing identity, and making the wedding of a couple you are close to that much more meaningful to them and their loved ones.
And that is far more valuable than anything that can be paid for or shown off on that perfect day.
Terence Heng is an assistant professor at the Singapore Institute of Technology, where he studies the changing identities of Chinese Singaporeans through ritual and religion, including how people create and express their identities through wedding rituals and purchasing decisions. He was also a wedding photographer for 15 years.