commentary Commentary
Commentary: Great expectations for ASEAN will meet internal contradictions in 2018
The most important goal for ASEAN in 2018 is arguably reforms to ensure its relevance, says one observer from RSIS.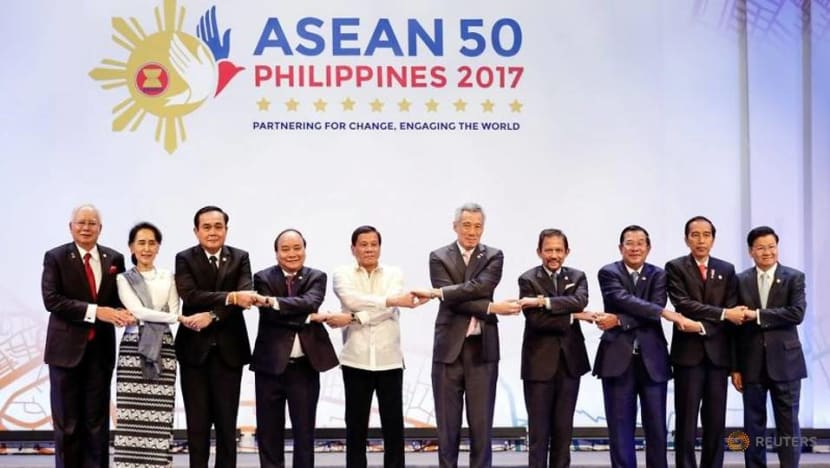 SINGAPORE: In the Golden Jubilee year of the Association of Southeast Asian Nations (ASEAN), a generous accounting of its achievements this past year would call its track record a mixed one at best.
Looking at the three biggest 2017 security issues in the Asia-Pacific facing ASEAN, be it the intensification of the Rohingya crisis, the ongoing South China Sea dispute, and increasingly aggressive North Korean missile and nuclear tests, only ASEAN's response to the last can be said to have demonstrated concrete signs of ASEAN unity.
WORK CUT OUT FOR 2018
As Singapore takes over the ASEAN chairmanship, it has its work cut out for it as ASEAN seems increasingly irrelevant given the contradictions between its fundamental principles and its aspirational goals and expectations
Consider some of ASEAN's supposed achievements to date.
First, despite the long peace – the lack of major armed conflict between member states since ASEAN's founding – ASEAN is not a true "security community" in which goodwill and trust has made the use of force to resolve disputes unthinkable.
The lack of war today, long it might be, is arguably the product of other things, be it military deterrence, the influence of an external guarantor of peace and stability, or economic interdependence.
Second, the extent to which ASEAN has socialised China into regional institutions, as part of its constructive engagement to change a state's undesirable behaviour through engagement rather than ostracisation, remains questionable given China's perceived increasing assertiveness, particularly in the South China Sea.
Third, while other earlier attempts at regionalisation – such as the short-lived Southeast Asia Treaty Organisation (SEATO) – had failed, ASEAN had not only survived but prospered, becoming a node in greater regionalism, such as in establishing the ASEAN Regional Forum (ARF) in 1994. 
However, such successes have been sparse relative to its longevity, with further setbacks such as its inability to decisively deal with the regional turmoil arising from the 1997 Asian Financial Crisis or the increasing marginalisation of the ARF plaguing it.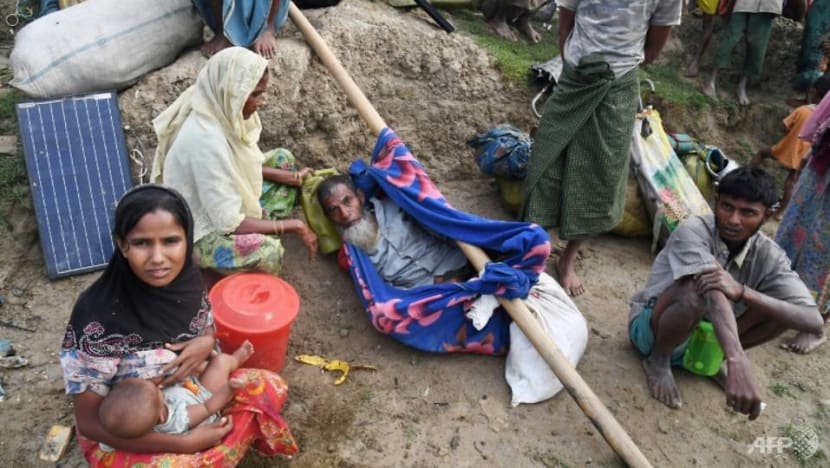 A LONGING FOR COMMUNITY AND CENTRALITY
Such qualified successes have given rise to expectations of an ASEAN Community, the idea of a close-knit people helping each other and prospering together; and ASEAN centrality, the idea that ASEAN is the origin, nexus and leader of Asia-Pacific regionalisation, tying down and giving the great powers a vested stake in the region.
Indeed, these were the themes Singapore's Prime Minister Lee Hsien Loong highlighted in his remarks at the closing ceremony of the recently concluded 31st ASEAN Summit. An official ASEAN Singapore 2018 logo with a tagline reading "Resilient and Innovative" was also unveiled.
However, the contradictions between the ASEAN fundamentals of non-interference and consensus versus expectations of an ASEAN Community and ASEAN's centrality are increasingly evident.
As Foreign Minister Vivian Balakrishnan said on Tuesday (Dec 5), ASEAN is at an inflection point and needs to grapple with challenges posed by 10 highly diverse member nations.
ASEAN was formed with two main goals in mind. First, it would serve as a bulwark against communism and the consequent domino theory of Southeast Asia falling to communism. Second, intramural conflicts between ASEAN member states would be contained to avoid a repeat of past conflicts and intramural fighting, like Konfrontasi, plaguing the region.
Meeting these two basic objectives was ASEAN's true success during the Cold War, and norms of non-interference and consensus came to be known by the early 1990s as the ASEAN Way. The norm of non-interference upheld state sovereignty leading to fewer intramural tensions. The norm of consensus harnessed collective strength to resist the communist threat.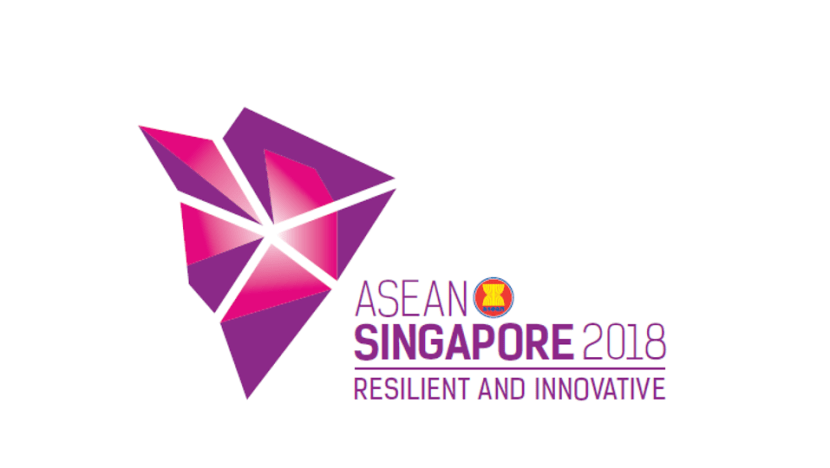 Today, however, the opposite is expected. Community implies resolving differences rather than simply putting these aside. A desire for centrality suggests keeping the great powers engaged, under ASEAN auspices, rather than shutting them out.
Given these contradictions between non-interference and community, and between consensus and centrality, ASEAN risks becoming increasingly irrelevant.
Metaphorically, as ASEAN added more stripes to its logo with enlargement and additional roles not part of its original remit, the organisation has gotten more stretched.
Myanmar's democratic transition has been troubled by the Rohingya crisis. The norm of non-interference has tied the hands of other ASEAN member states, most not going beyond some harsh words and many not keen to tarnish the image of ASEAN supporting Myanmar.
Indeed, there are no formal ASEAN mechanisms for "interfering", much less enforcement of the common interdependent goals a community implies. Without moving away from non-interference, it is hard to imagine ASEAN transforming from a support network for the governing elite to becoming a true ASEAN Community for its people.
Similarly, as China builds up its naval and power projection capabilities, increasing tensions over a "Blue Dread", ASEAN's inability to establish an actual legally-binding code of conduct for the South China Sea after so many years is another strident criticism of the organisation.
This is in large part due to the lack of consensus amongst its member states. Each ASEAN member state has its own national interests, particularly among the claimant states in the dispute. Where there is agreement, oftentimes, this is the lowest common denominator. Where there is none, the decision is shelved.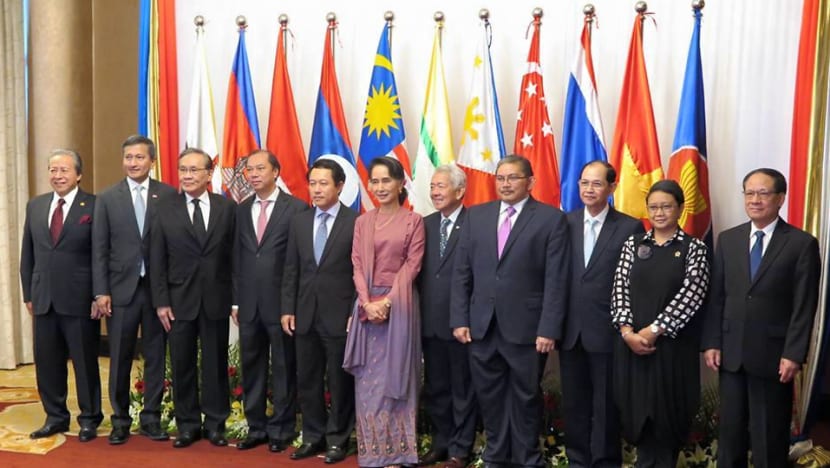 Much has already been made of the 2012 incident in Phnom Penh when the ASEAN foreign ministers failed to issue a joint communique over mention of the South China Sea issue. This was the first time the foreign ministers have failed to do so, significant for an organisation that prides itself on its declaratory politics to stake its collective position on regional issues.
The new expectations of ASEAN's centrality and an ASEAN community are important but will increasingly brush up against the norms of non-interference and consensus which have come to define ASEAN and ensured its survival for fifty years.
ASEAN is not expected to be perfect, but at the end of the day, ASEAN cannot have its cake and eat it too. A choice would have to be made between maintaining ASEAN non-interference and consensus at the cost of greater irrelevance, or boosting actual centrality and community. 
In short, ASEAN needs to redefine an ASEAN Way and not let the norms that have come to define the ASEAN Way also define its future, but strike out to find a new way of reflecting ASEAN's position on various regional issues where members may differ.
Many analysts have advocated various positions on ASEAN's priorities under Singapore's chairmanship. These include focusing on practical progress in the South China Sea dispute, furthering economic integration, paying more attention to the North Korean threat, or concentrating on greater regional cooperation against non-traditional threats like terrorism.
In my opinion, ASEAN at 50 faces a dilemma as it becomes increasingly stretched and irrelevant. "Resilient and innovative" reform of ASEAN itself is arguably the most important task ahead.
Chang Jun Yan is an Associate Research Fellow at the S Rajaratnam School of International Relations.