commentary Commentary
Commentary: Planning rules are driving the global housing crisis
Some analysts insist there is no problem with supply. They are wrong, says one observer at the Financial Times.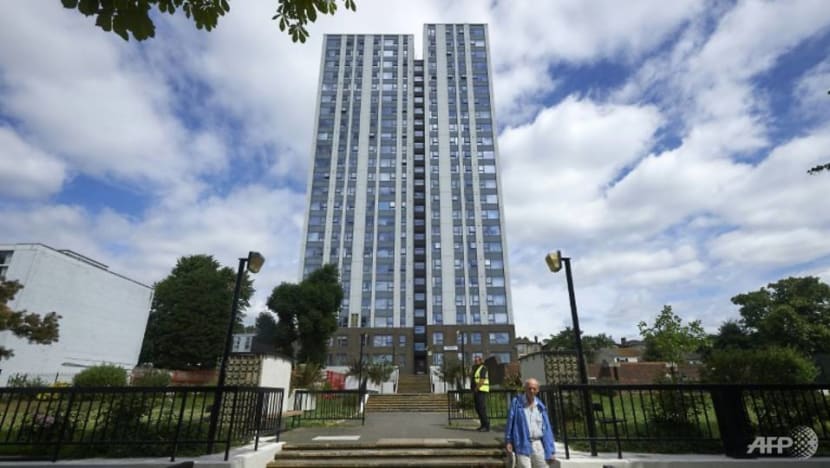 LONDON: The cost of housing in big western cities is one of the great economic and political problems of our age.
From Sydney to Vancouver, and San Francisco to pretty much anywhere in southeast England, the cost of a place to live stops people moving to good jobs, creates vast inequity between young and old, and lowers the quality of life for millions.
Over the past few years, the cause of those high costs has become more widely understood. Restrictive planning and zoning rules lead to a chronic lack of supply in the places where people want to live.
Building was a central issue in San Francisco's mayoral election this year; British politicians often blame supply shortages these days, even if they are slow to act on them.
NO PROBLEM WITH SUPPLY?
Some analysts, however, insist that there is no problem with supply. In Vancouver, where the average house costs 11 times the median household income, the academic John Rose has written a paper called "The Housing Supply Myth".
In Britain, where house prices have soared to nearly eight times average earnings, Ian Mulheirn of Oxford Economics argues there is no shortage even in London.
In Australia, academics at the Australian National University estimate the market had an oversupply of 164,000 homes between 2001 and 2017, with the surplus most pronounced in the phenomenally expensive cities of Brisbane, Melbourne and Sydney. 
These studies are seized on eagerly by people who do not want new houses built in their backyard. But they are wrong. In fact, they are based on a wholly mistaken approach to supply and demand that illustrates our warped mentality when it comes to housing. 
SIMILAR APPROACHES
Although these studies do not refer to each other, their approach is strikingly similar. In each case, the authors compare the number of houses with the number of households, and find the first has gone up relative to the second.
Since there is a growing excess of homes, they conclude there cannot be a shortage.
In Vancouver, for example, Mr Rose finds that the number of dwellings grew by 241,336 from 2001 to 2016 while the number of households rose by only 202,184. The surplus of empty homes almost doubled.
In London, Mr Mulheirn finds that the number of houses increased 12 per cent over roughly the same period, while the number of households rose 10 per cent. In Australia, the "surplus stock" rose by 134,000 more than would be expected due to population growth. 
QUALITY, SIZE, AMENITIES, LINKS
It seems simple. But it is not. The number of dwellings is not supply: it ignores location, quality, size, age, tenure, transport links, amenities and everything else that matters to a house.
When you take a family home and divide it into grotty leasehold bedsits, you sharply increase the number of dwellings. Yet you reduce the amount of living space. 
At the same time, the number of households is not demand. As people become richer, they want bigger houses, and quite a lot of them want second homes.
A family of five in a two-bedroom flat is housed but not satisfied. Nor is the 20-something living in their parents' home who would rather have a place of their own.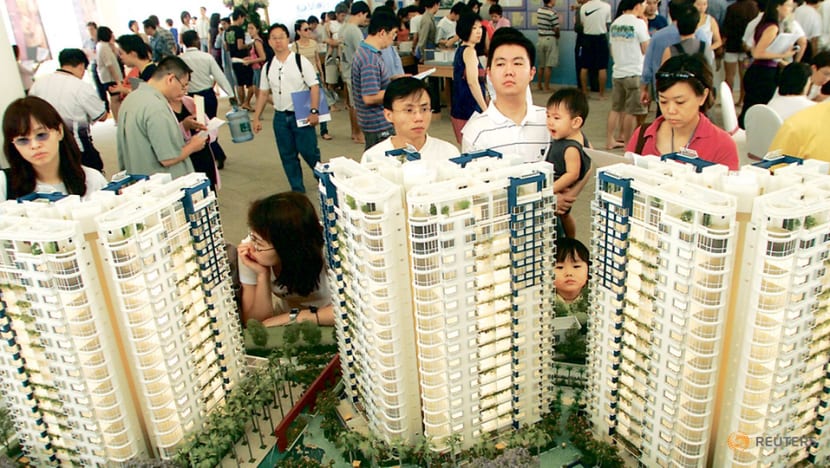 TIGHT SUPPLY CAN LEAD TO EMPTY HOMES
The whole approach is odd. It is like the auto industry limiting output to one vehicle per household and then proclaiming there is no shortage because everybody has a car.
No matter if the car is a 30-year-old Trabant, it constantly breaks down, or it costs a fortune to use. Supply has met demand. Congratulations, everyone! 
Rising vacancy rates are not necessarily what they seem. Paul Cheshire of the London School of Economics and colleagues have shown, counter-intuitively, how tight supply leads to empty houses.
Imagine a house that has become very expensive. Now you either have to find a rich buyer or get planning permission to convert it to flats. Both take time, so the house sits empty.
Lack of homes makes the market break down, pushing up vacancies, and then the vacancies are used to argue there is no lack of homes. It is enough to drive anybody demented. 

In contrast to simply counting houses, careful economic studies try to compare the cost of building to the cost of existing homes, or the price of land with planning permission to that without it.
For example, as of 2002, Edward Glaeser and colleagues attributed half the cost of Manhattan apartments to planning rules. Christian Hilber and Wouter Vermeulen found English house prices could also have been 35 per cent lower in 2008.
RETHINK HOUSING 
There are plenty of legitimate things to say about the role of falling interest rates in pushing up house prices, the need for social housing, the scale of construction required to make a difference and the use of houses as financial assets (although note that it is supply limits that make houses such good assets).
What should not be in doubt is that supply limits are the single biggest problem with housing.
Politicians often promise to "build more homes". But really this is just counting houses again.
It will lead to small, low-quality dwellings in places nobody wants them, built to make up the numbers. Instead, reform the planning rules, and let people build homes where they are actually wanted.
Was there a shortage? The correct answer would soon be blindingly obvious.
© 2018 The Financial Times Ltd. All rights reserved. Please do not copy and paste FT articles and redistribute by email or post to the web.
Source: Financial Times/sl