commentary Commentary
Commentary: Prince Charles' orchid and the art of diplomatic gift-giving
What's in an orchid? What goes into deciding what diplomatic gift is appropriate and would an honour by any other gesture smell as sweet?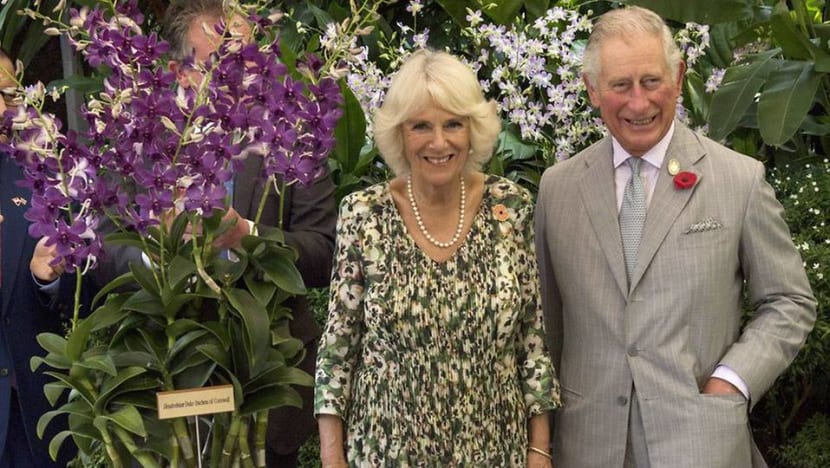 SINGAPORE: Capping off a four-day visit to Singapore, Prince Charles arguably received the most Singaporean honour of all on Wednesday (Nov 1) – an orchid named after him and his wife Camilla, called the Dendrobium Duke Duchess of Cornwall.
It was a gift fit for a (future) king. And perhaps one well-earned, after a gruelling and packed programme over the last couple of days.
From an official dinner hosted by President Halimah Yacob, tea with Prime Minister Lee Hsien Loong, gracing the Queen's Baton Relay and meeting crowds while trying to get some lunch at Tiong Bahru Market, Prince Charles and his wife certainly had a lot on their plate, never mind having to deal with the heat, humidity and jetlag.
Scores of world leaders have had orchids named after them including former US President Barack Obama, Israeli Prime Minister Netanyahu, the late South African President Nelson Mandela and former United Nations chief Ban Ki-moon. 
It might have seemed remiss if Prince Charles didn't get his own – seeing how Prince William and his wife Kate Middleton, the Duchess of Cambridge, had an orchid named after them when they visited in 2012.
It is not just foreign dignitaries who receive such distinction.

Foreign celebrities and influential movers and shakers of the performing arts and creative world have also been bestowed this honour by Singapore. Among them are Elton John, Michael Kors, Andrea Bocelli and Jane Goodall.
This privilege also extends to Singaporeans, who bring national glory through their accomplishments.

Local sporting heroes Joseph Schooling and Yip Pin Xiu have orchids named after them in recognition of their achievements at the 2016 Rio Olympic and Paralympic Games.
Stefanie Sun too has an orchid named after her, rounding off the only three Singaporeans to have received such an honour as part of the Singapore Botanic Gardens celebrity orchid naming programme.  
Certainly not everyone can have an orchid named after them, but it does seem like quite a list of people have.
And after the pomp of orchid naming, just what do people do with their namesake orchids?
Said Michael Kors during his orchid naming ceremony at the Singapore Botanic Gardens in 2016:

I'm a nature lover even though I'm a city boy. I have orchids all over my apartment in New York and I'm building a house in Florida. I'll have orchids in the garden.
As the latest-named orchid sits comfortably in the National Orchid Garden, likely tucked away in a temperature-controlled glasshouse, will we see rows of Dendrobium Duke Duchess of Cornwall growing in the gardens of Buckingham Palace for British residents and tourists alike to gaze upon?

Or will the Prince of Wales have a pot at Clarence House, his official residence, where he can admire its beauty and recall its significance? 
Perhaps the flower will make a special appearance at the Kew Garden's annual orchid festival to be held in February 2018. 
DIPLOMATIC GESTURE
Without a doubt, the bestowment of honours and diplomatic gift-giving is serious business that requires much thought and effort.
Finding a picture of famed soprano Madam Peng Liyuan during one of her performances in Singapore in the 1990s for her husband President Xi Jinping's visit to Singapore in 2015 must have been no easy feat.
The picture Myanmar State Counsellor Aung San Suu Kyi received from PM Lee during her visit last year of her mother meeting founding Prime Minister Lee Kuan Yew in 1965 probably also depended a lot on good record keeping.
Countries around the world recognise the significance of a good diplomatic gift. In the US, an Office of Protocol's Gift Unit that resides in the Department of State helps with this onerous task of selecting the gifts to be presented to foreign dignitaries.
As the Christmas season looms, all those of us who will soon face the headache of gift-shopping – finding presents that are tasteful, sincere and sends precisely the right message, particularly to the mother-in-law – can certainly empathise.
Imagine the task that stands before government officials whose daily job is to find the perfect gift for world leaders, important people who shape global developments and mould statecraft.
A gift speaks volume about the receiver and in the case of a diplomatic gift or honour bestowed on a world leader, this is magnified many times over. Often, when the gift is a locally made (or in this case, locally grown) piece, it is offered as a proud tribute, chosen to demonstrate respect for and confers honour on an individual and the country he or she represents.
Diplomatic gifts also symbolise the bilateral relationship between two countries, reflecting substantive ties and strong atmospherics.

Over time, gifts can become an enduring emblem of cooperation and friendship for many years to come, proudly put on display at government houses and places of state business like the Istana.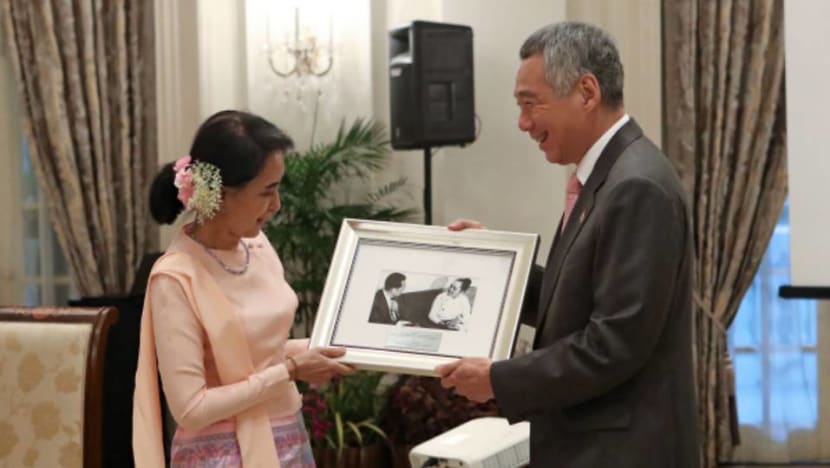 Orchid diplomacy in particular, according to NParks, "serves as a gesture of friendship to promote goodwill between Singapore and other countries" and "plays an important role in building bilateral ties". 
In a world where animals native to a country are often given as gifts marking significant diplomatic milestones – just think of how China sent two pandas to the US after US President Richard Nixon's visit or how Indonesia presented four komodo dragons to Singapore in the 1980s - it seems naming people after orchids is a suitably proper Singaporean gift.
But there is something to be said about the importance of execution to ensure that the gift is appropriate.
Many countries choose gifts that appeal to the leader's personal interests and pursuits but sloppily applying this rule without thinking carefully can backfire.
For one, just think of how many dogs Russian President Vladimir Putin has received. Just because he likes dogs and had accepted one Akita doesn't mean he has an infinite desire or capacity to take more in.
The Japanese would have been wise to heed this advice after they tried to give him another Akita in 2016, just four years after they gave him his first.
This example illustrates how critical staff diligence is – for there is nothing worse than giving something a world leader already has and therefore has little use for a second, at least in this case.
UNIQUELY SINGAPORE?
Yet another consideration key to the art of gift-gifting: Don't buy the same gifts for all your friends unless the gift is really special. For that matter, don't give out your crown jewels if your vault is running low.
It was just two years ago that an orchid was named the Dendrobium Golden Friendship to mark the jubilee year of Australia-Singapore ties.
Singapore had also named orchids after Francois Hollande, Aung San Suu Kyi and Rodrigo Duterte in the past year alone.
It makes one wonder whether Singapore is giving out names of orchids too fast, too furiously.

A quick check indicates that while more than 200 orchids have been named after distinguished guests so far, the National Orchid Garden records over 1,000 species and 2,000 hybrids on display, according to the Singapore Botanic Gardens.
We can safely assume we won't run out of orchids for this purpose anytime soon.
Perhaps orchid naming is a Singapore diplomatic practice that speaks volumes of the country – for a gift is arguably an exercise in branding.
The vibrant colours of an orchid, together with the flower's attributes of hardiness and resilience, projects a strong image of Singapore.
A flower most associated with hybrids, it also represents the multicultural heritage and globally oriented outlook that characterises a sense of Singapore exceptionalism.
These are the attributes and images of Singapore we want important world leaders and influential celebrities to bear in mind when they gaze upon an orchid named in their honour.
So it turns out that in diplomatic gift-giving, it may be that one gives to receive, and in our orchid-naming practice, Singapore's gift helps send a subtle but clear signal.
Lin Suling is executive editor of the Commentary section at Channel NewsAsia Digital News.