commentary Commentary
Commentary: Promote expressed consent, even with presumed consent in organ donation
Increasing the supply of organs available for transplant is the key goal of policies governing deceased organ donation but there are other important ethical considerations, say Centre for Biomedical Ethics's Voo Teck Chuan.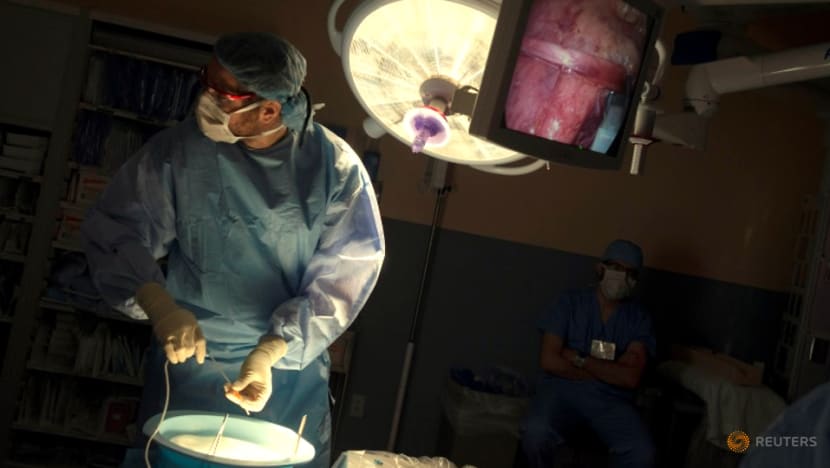 SINGAPORE: Making organ donation an opt-out programme is often lauded for increasing donation numbers and saving more patients. The reality, however, is more complicated, with other factors impacting transplant numbers.
Spain, the country with the world's highest deceased organ donation rate, achieved an increase only 10 years after it implemented an opt-out law, when it invested heavily in a transplant service and coordination network.
Donation rates under opt-out systems have also seen drops in terms of absolute numbers depending on the period of comparison.
Singapore's donation rate showed a dramatic improvement when comparing figures from 2009 to 2017 – the years following amendments to the opt-out system set out by the Human Organ Transplant Act (HOTA) to expand the donor pool and organs covered – to the 1970 to 1987 period, the pre-HOTA years.
There were however only 58 kidney, heart and liver transplants in 2015 compared with 69 in 2006. 
Certainly, more patients in Singapore have benefited from an organ transplant following changes to our donation programmes. HOTA aside, one reason why this is the case is the increase in living donation, and to some degree, organ donations made under The Medical (Therapy, Education and Research) Act (MTERA).
MTERA ENABLING MORE ORGAN DONATIONS
Under HOTA, all Singapore citizens and permanent residents above 21 years old are presumed to have consented to organ donation at death unless they had opted out earlier. HOTA covers only the kidney, liver, heart and corneas for transplant.
MTERA on the other hand is an expressed consent or opt-in scheme where a person above 18 and of any nationality can donate any or all of her organs and tissues for transplant and treatment, or for medical education and research purposes.
Passed in Parliament in 1972 prior to HOTA, MTERA has come into the news recently for enabling deceased organ donation.
Recent news reports covered the stories of Madam Tan Sock Lian who donated her deceased son's heart and other organs in 1991 under MTERA, and the Malaysian parents of 18-year-old nurse trainee Carmen Mark who donated her organs after she passed away following a brain arterial rupture.
They could donate because MTERA provides for an adult next-of-kin to pledge the organs of a deceased patient of any age for donation.
Interestingly, Madam Tan and Carmen's parents met the respective recipients of their children's hearts, which gave them some emotional relief from their loss.
Putting aside the ethics of allowing recipients and donors' families to meet face-to-face, their cases raise the question of how MTERA could be further utilised to boost organ donation and its benefits in Singapore.  
THREE ETHICAL CONSIDERATIONS
Deceased organ donation is a practice that needs to balance three key ethical principles: The maximisation of utilisable organs for transplant, respect for individual wishes concerning the disposition of their body after death, and maintaining public trust and support.
Whether the law provides for an opt-in or an opt-out framework, respecting the family's wishes is critical in maintaining public support.
Most opt-out systems in the world take a "soft" approach towards the family, meaning that organs of the deceased would not be removed without the family's permission.
Countries like Singapore and Austria adopt an opt-out policy where the family has no right to veto donation, if the donor had not registered a prior objection to donation.
In Singapore, well-trained transplant coordinators inform family members about HOTA after brain death certification, but as much as they address their needs, including giving them time to accept the situation, family members often resist and refuse donation. 
Such conflict can be highly distressing to families and healthcare professionals. They are also counterproductive to the public interest in securing more transplant organs insofar as they may lead to spikes in opt-out rates, as seen in the aftermath of similar highly publicised cases over organ donation in 2007 and 2013.
Bereavement is the cost of love. Understandably, families may be unwilling to donate as they are confronted with the topic during an emotionally challenging time.
A family centered approach could help mitigate their unwillingness – for many because of their reluctance to let go despite their family member declared to be brain dead.
THREE SOLUTIONS
One solution may be to sensitise Singaporeans to the notion of brain death and its implications. Studies done in the UK suggest that allowing people to observe brain death testing with proper support may help them fully understand the diagnosis and aid with their grieving, thus reducing barriers to donation.
Like many other places, providing families the option to observe is currently not standard medical practice in Singapore. 
A second solution may be to discuss with families the choice of organ donation for transplant under MTERA, even if their relative is a potential donor under HOTA.
Brain death diagnosis is performed in Singapore through an initial but no less stringent testing by qualified members of the primary care team when a patient's neurological condition is suspected to have evolved to brain death. If brain death is diagnosed, two independent specialist doctors will be required to certify and confirm the diagnosis. 
As families may pledge the organs of their loved one under MTERA after or immediately before the patient's death, family authorisation of donation under MTERA could be requested between initial and confirmatory testing, and thus before a pronouncement of brain death when HOTA takes effect. 
Such an approach could be framed as a way to express respect for individuals and their family as a unit participating in the gift of life. It may help the family to begin processing their relative's HOTA status and provide them an element of control in exercising a choice that would be consistent with their relative's tacit consent to organ donation.
A third solution is to encourage and nudge Singaporeans to pledge their organs for transplant under MTERA as an explicit end-of-life decision that would provide stronger evidence of their wish to donate. 
Getting Singaporeans to actively consent under MTERA along with their tacit agreement with HOTA and the social good of deceased organ donation should remove all doubts in the minds of their family that this is what they want for themselves and for those in need of a transplant.
After consent is presumed, promoting expressed consent can help the living trust that organ donation is a gift the deceased truly wants to leave behind for those in need of a transplant.
Voo Teck Chuan is assistant professor at the Centre for Biomedical Ethics at the National University of Singapore's Yong Loo Lin School of Medicine.
Read also: A commentary on reviewing HOTA.