commentary Commentary
Commentary: The realities of taking a softer line on North Korea
South Korean President Moon Jae-in's summit with US President Donald Trump suggests that many may be losing patience with North Korea, argues Steven Borowiec.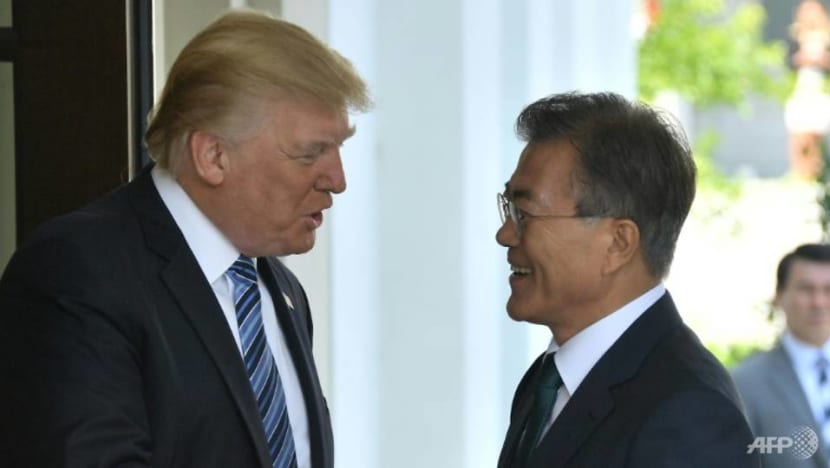 SEOUL: This week, two very different leaders met for their first ever summit meeting.
US President Donald Trump, a brash businessman who came into office pledging to upend the conventions of mainstream politics, sat down with Moon Jae-in, an understated former human rights lawyer who won office in South Korea on promises to create a more compassionate society and root out the last vestiges of authoritarianism.
Seeing as South Korea and the US have a comprehensive alliance that goes back to their time fighting on the same side in the Korean War, there naturally was speculation as to how the two men would get along.
Observers also wondered if they would be able to uphold the alliance, and in particular, if they would be able to come on a consensus on the approach to take on the growing threat posed by North Korea.
ALL THE RIGHT THINGS
It seems they did. After their first encounter in Washington this week, the two leaders said all the right things, and presented a united front with plans to work toward a solution to North Korea's nuclear ambitions.
According to a joint statement the two leaders released after their Jun 30 summit meeting, Trump and Moon "pledged to continue to coordinate closely to achieve our shared goal of complete, verifiable, and irreversible denuclearisation of the Korean Peninsula in a peaceful manner."
The two leaders also voiced a commitment "to fully implement existing sanctions and impose new measures designed to apply maximum pressure on North Korea".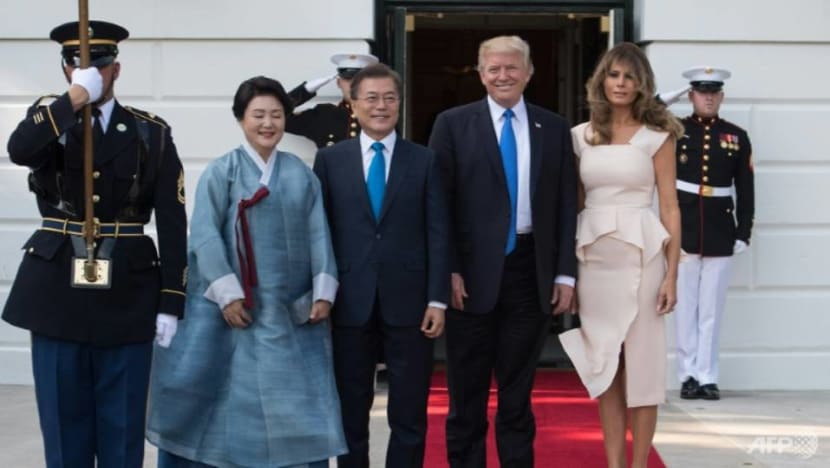 LOSING PATIENCE WITH NORTH KOREA?
Signing onto such a resolute statement appears at odds with Moon's political background. Moon started his career in government in the early 2000s under South Korean President Roh Moo-hyun, who Moon knew from his days as a lawyer.
Under that administration, Seoul carried out what was known as the Sunshine Policy, which amounted to providing North Korea with close to unconditional economic aid, while holding regular meetings and cultural exchanges. The idea was that building governmental and private sector ties, along with financial assistance, would convince North Korea to give up its nukes and join the international community.
Obviously, the Sunshine Policy didn't work, as North Korea is as committed as ever to nuclear armament. As Moon came into office in the spring, he carried the legacy of the Sunshine Policy, and his closest supporters, though not a majority of the public, expected him to take a more conciliatory approach in his North Korea policy.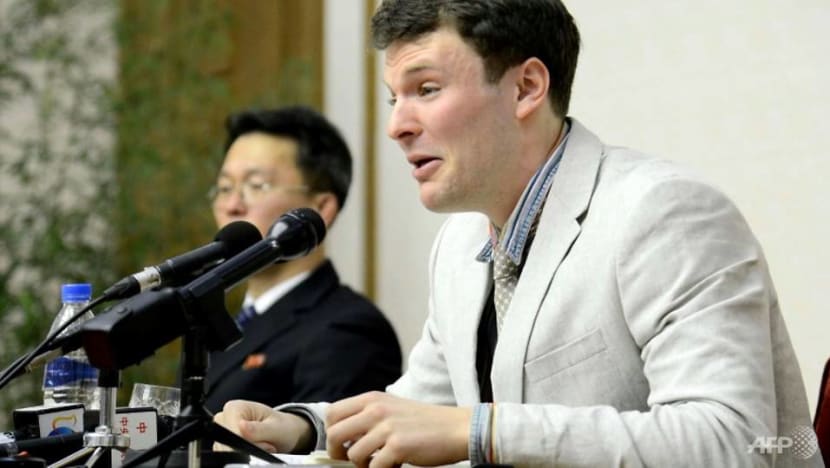 But the reality is that pledging a softer line on North Korea pays increasingly small political dividends in South Korea. It used to be that a large portion of the population was eager for inter-Korean rapprochement, but with North Korea's seemingly endless string of provocations in recent years, and a bevy of political and economic challenges at home, South Koreans have lost patience with their northern neighbour.
With domestic opinion plagued with fatigue over North Korea, it was therefore fairly easy for Moon to find common ground with Trump on the question of how to deal with Pyongyang. Trump has been firm in his determination to prevent North Korea from being able to threaten US national security. In January, after North Korea announced progress toward its long-held goal of building a nuclear-armed missile capable of striking the US, Trump famously tweeted, "It won't happen!"
Despite this tough talk, Moon pulled off a skillful balancing act at this week's summit, striking a consensus with Trump on taking a hardline while also staying true to his identity as a dove on North Korea. Moon succeeding in getting a passage on how "President Trump supported President Moon's aspiration to restart inter-Korean dialogue" into the final statement, which should be enough to prevent discord among Moon's supporters at home.
Moon also probably did not want to jeopardise his first face-to-face meeting with Trump by pressing for more explicit support for diplomatic engagement with North Korea, given other stakes in the US-South Korea relationship. Trade for one, is a pain point for the US.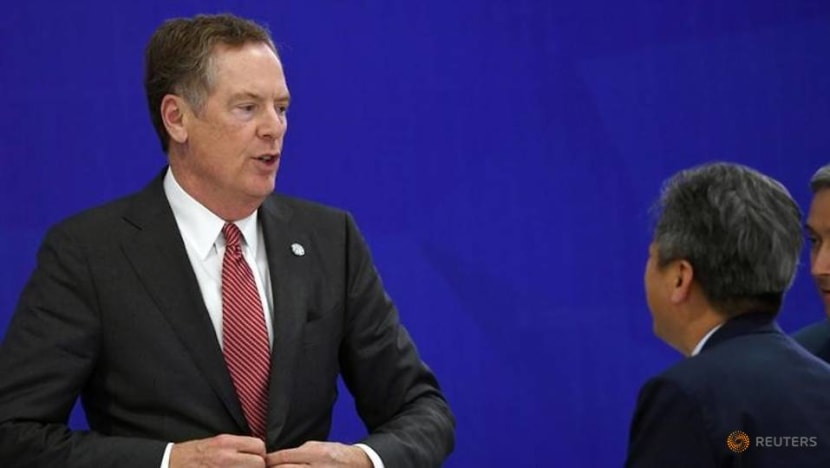 Trump dampened the cordial atmosphere in Washington somewhat with open complaints about the South Korea-US free trade agreement, which he called, "not exactly a great deal." Moving ahead, trade frictions between the two countries, especially over steel and automobiles, might prove to be as urgent a matter as dealing with North Korea.
TIGHTER SANCTIONS
But the bigger question is just how much leverage either the US or South Korea has in changing North Korea's behaviour. Throughout its history, Pyongyang has proved remarkably resistant to both the carrot and the stick. There is no evidence that it has any inclination to give up its nuclear programme.
There is the possibility that ever tighter sanctions could sever North Korea's remaining links to the international finance system. On the same day Trump and Moon were meeting in Washington, the US Treasury Department accused a Chinese bank of laundering money for North Korea, and imposed sanctions on two Chinese citizens and a shipping company for ties to North Korea's nuclear and weapons programmes.
In short, both Moon and Trump can be said to have pulled off successful showings at their first summit, upholding the alliance while not alienating their support bases.
A much more difficult feat will be making progress toward ratcheting down tensions caused by North Korea's nuclear programme.
Steven Borowiec is the politics editor of Korea Exposé.