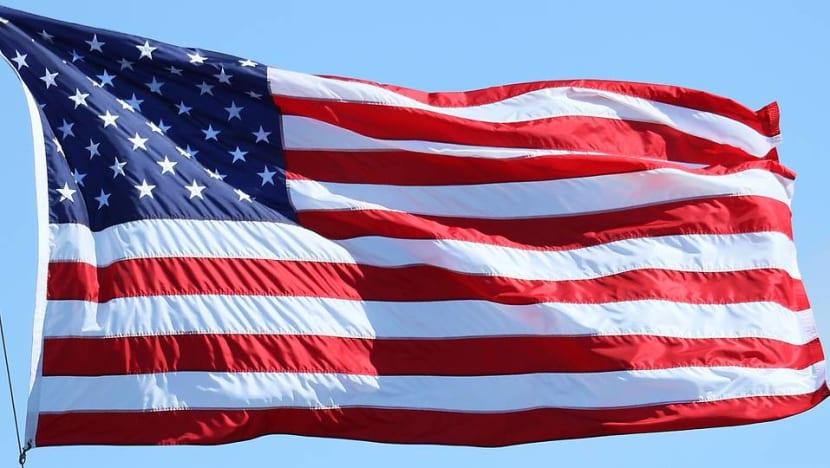 SINGAPORE: "Mean what you say, and say what you mean."

Wise words usually meant for anybody who wants to be a credible somebody, but equally relevant for countries and their governments, when they conduct themselves domestically and on the international stage.

Following President Donald Trump's announcement of the United States' withdrawal from the Paris Climate Agreement, the world can now only look on with dismay, at a country whose words and commitments as a global leader were once worth more.

WHITHER AMERICAN LEADERSHIP?

This position as global leader, developed in the 70 years since World War II, was anchored on three things:

First, influence; some military, but equally important, strong doses of moral, political, economic and financial suasion.

Second, that leadership was predicated on American presence and commitment. Presence in being at any and all tables of global importance, commitment in standing by its word.

Third, an underlying global consistency and predictability that endures and undergirds changes in policy and Administration.

With his speech at the Rose Garden, Trump has more definitively than ever changed the calculus. But what is important, however, is that the Paris Agreement will survive the American exit. The global fight against climate change will be harder, but it will go on.

Even within the country, the fight will go on.

Immediately after Trump's announcement, the governors of California, New York and Washington State all signaled their intention to uphold the agreement, and continue the fight.

The three states represent nearly one-fifth of Americans and account for at least 10 per cent of the country's greenhouse gas emissions.

"Today's announcement by the president leaves the full responsibility of climate action on states and cities throughout our nation," they said. "While the president's actions are a shameful rebuke to the work needed to protect our planet for our children and grandchildren, states have been and will continue to step up."

Since then, others have joined in. As many as 61 other mayors of cities - from New York City in the east to Seattle in the west - have since also committed to upholding the country's commitments in the Paris Agreement.

The pact's signatories, and especially those most affected by climate change will hope that they do.

There is even promise that the private sector and American business will step up.

In the lead-up to Trump's announcement, 25 companies ranging from Apple, Facebook and Google to Unilever and Intel appealed to the Administration, in the belief that the US "can best exercise global leadership and advance US interests by remaining a full partner" in the global fight against climate change.

Now that the deed is done, it will still be in their interest to continue to build climate resilience and invest in green technology. It is a simple business imperative.

Domestically, therefore, there is hope that others will step up, as the federal government has stepped away.

Internationally, the United States government has now stepped away from 193 other countries who had come together in historically unprecedented common cause. The agreement to start negotiations on a new global climate agreement was hard-won in 2011, and through years of hard work by governments, business and NGOs, the deal was finally sealed in Paris in 2015.

"So we're getting out," the US president said, about a deal that was perceived to be bad for the country, and probably better for the 193 others. "But we will start to negotiate, and we will see if we can make a deal that's fair."

There will be no such new deal. Many may decry America's withdrawal, but governments will move on.

In a rare common statement, the leaders of Italy, France and Germany said that the Paris Agreement "cannot be renegotiated", deeming the momentum generated in Paris as "irreversible".

More pointedly, as the Secretariat of the United Nations Framework Convention on Climate Change (UNFCCC) itself said, the "Paris Agreement remains a historic treaty signed by 194 and ratified by 147 counties. Therefore it cannot be renegotiated based on the request of a single Party."

Even if that one party is the United States of America.

That one party also stepped away from the Trans-Pacific Partnership (TPP) and 11 other countries in January.

Again, these were hard, long-drawn negotiations that the 12 countries started in 2008. (Earlier negotiations among a smaller group, including Singapore, started even earlier in 2005.)

But the 11 will move on, whether through a reformulation of what is on the TPP negotiating table, or with other partners in a separate forum, or both.

In a joint statement from a meeting of the remaining 11 in May, trade ministers re-committed to bringing the TPP into force, and possibly even expanding, to include other economies into the club.

DISPENSABLE OR NOT?

It's been all about making America great again.

And indeed, in the eyes of many, moves to regain equity on the global arena, to correct instances where the US has paid more than its fair share, will make America great again.

But the reality will be quite different for friends and foe looking in, for as far as its global engagement is concerned, the message is that if the United States is in – it may not necessarily be for long. And if it is out, life will go on; others can and will step in.

This message therefore also has deeper implications on how the country sees itself, its role in the world and its foreign policy.

Whether it was in the name of "American exceptionalism" or being an "indispensable nation" (the words of former Secretary of State Madeleine Albright), the conception of itself has always been wrapped up in its role in the world, which allowed past administrations to at least ostensibly conduct foreign policy as more than a transactional "What is in it for me, and how much?"

It is clear now, that with its recent decisions, this is precisely the new normal in US foreign policy.

With that, whether or not it even intended to be an exceptional or indispensable nation, making America "great" at home could mean being unexceptional and possibly dispensable outside.