commentary Commentary
Commentary: Don't need a survey to judge if Singapore is exciting
Time Out's 2018 City Life Index placing Singapore as second least exciting in a ranking of 32 cities has gotten netizens all riled up. Channel NewsAsia's Lin Suling suggests we pay less attention to these surveys.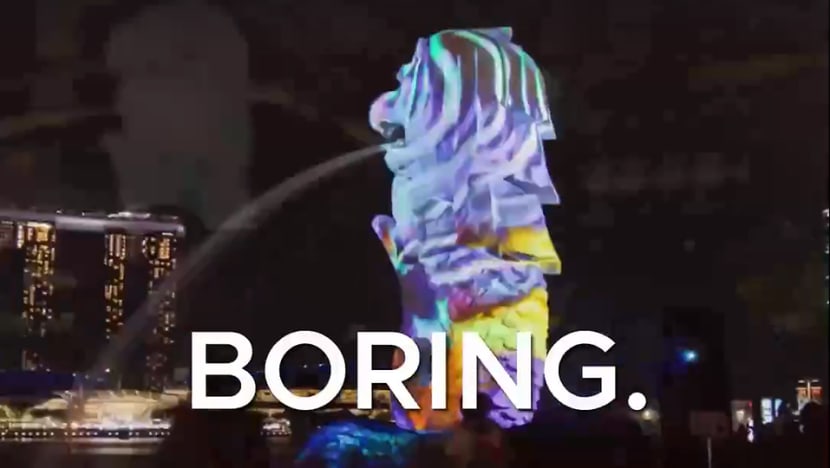 SINGAPORE: Singaporeans do not like to be told that we bombed in a test of any sort.
So it's no surprise that news on Wednesday (Jan 31) that Singapore is seen as one of the least exciting among 32 cities in Time Out's 2018 City Life Index stirred up a storm on social media.
Netizens rushed to defend Singapore's reputation, with many highlighting how Singapore has become more interesting over the years with events like the Formula 1 Grand Prix.
A few visitors to Singapore also chimed in, saying they've enjoyed their trips here.
But the greatest applause for defending the country's reputation must surely go to the Singapore Tourism Board (STB) which released a video on Facebook.
"There is nothing exciting to do", the video exclaims against a backdrop of many well-loved attractions, events and activities – including a bungy jump.

Well played STB.
Never mind that no one I know has tried the bungy jump in Singapore. STB's response showing netizens what Singapore has in store for those with a nose for adventure was a brilliant move in earning scores of eyeballs from all around the world.
Perhaps STB can chalk up the video as a public relations success, with an acquired viewership of what would otherwise require an expensive marketing campaign to promote Singapore as a tourism destination to achieve.
And as it was put out just a day after the Time Out index was reported, one must also commend STB for the speed at which a response was decided upon and issued.
Its video format, which aimed to show netizens how exciting Singapore is as a lifestyle destination with a tongue-in-cheek tone, was also a refreshing break from the usual official practice of issuing rebuttals based on written argument and rational logic.
OWNING OUR 31ST PLACE
Where praises were sung and compliments were generously dished out online following STB's response, these stood in stark contrast to the majority of comments when the news first broke - comments that seemed to suggest Singapore deserved what it got.
"Agree that Singapore is expensive and boring. I rather spend the money in neighbouring countries to get most of my cash," said one netizen.
Others lamented our lack of culture and appreciation for the arts, and our dearth of creativity and imagination.
Whatever we say about Singapore, there's no denying Singaporeans are an interesting bunch who will have something to say about any index the country is placed on, especially if our national pride seems at stake.
Yet it is curious that we should place so much emphasis on such surveys which seem subjective and, in this case, based on the opinions of just 235 people living here. Who are these 235 folks and are they representative of our population?
Global surveys are also never free from respondent bias, so let's face it – whether Singapore is exciting or not depends on who you ask. What makes for a great city to one might seem tedious to another.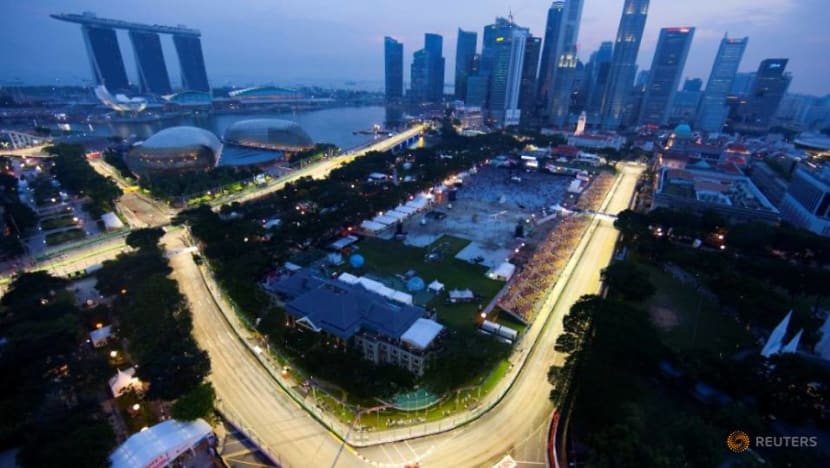 Where the abundance of new clubbing venues would arguably be more attractive to a millennial in their twenties, people like myself probably derive more entertainment from sitting at home and watching a favourite television show with the family – over a bowl of fishball noodles from the nearby hawker centre.
So who is to say what the best standards for judging how exciting a city is are?
All this is not to suggest that we deserve a higher position. Indeed the other cities on the list are well-established destinations, known for their live music and bustling night life.
But it might be worth taking a step back and asking ourselves - what's the value of such rankings? 
RANKED FOR WHAT?
Where we have no shortage of information about how Singapore is doing internationally, whether this be the latest World Economic Forum ranking on competitiveness or Bloomberg's innovation ranking, what is more important is how these should be processed in a meaningful manner.
Where rankings of cities as lifestyle destinations have little relevance to resident populations, it seems worthwhile to understand who their target audience is – to help us contextualise Time Out's index.
This is where things got a lot more revealing. 
Time Out after all is a publication whose client centre says their audiences are primarily 15- to 34-year-olds who have taken 5.2 holidays in the last 12 months, go to a live music concert 4.4 times on average each year, and visit a bar 10 times a month.
In a popularity contest among these global youths, how should Singaporeans feel about coming in 31st of most exciting cities from around the world? 
It's just like being told you were ranked 31st in a beauty contest you didn't even know you entered.
And even if we were the most exciting city, would we attract the most number of tourists, if that is our intention? Lots of readers would likely shudder at that prospect.
Where it's been pointed out that Singapore's tourism strategy targets the Chinese market, what reach does Time Out have in Beijing and Shanghai and other vast population centres like Chengdu and Tianjin?
Even though city rankings like these have more value for specific demographics of tourists than for resident populations, no doubt Singaporeans will continue to follow these with great interest.
Where popular sentiment towards how Singapore fares as a country will remain a nebulous quality that is difficult to quantify, perhaps the value these survey have for us is to simply prompt debate on what we ourselves think, and properly situate just who did the survey and who it's meant for.
Until then, it might be worth taking these international rankings less seriously, or at least taking them with a pinch of salt.
Unless of course you're STB. Then it's a good chance to score some tourism promotion for Singapore at a bargain price.

Lin Suling is executive editor of the Commentary section at Channel NewsAsia Digital News.