commentary Commentary
Commentary: Sweeping reforms expected at Party Congress, but will Xi Jinping get all he wants?
Experts predict wide-ranging reforms that allow Xi Jinping to consolidate authority. These are likely to be sweeping reforms to the CCP's power structures, argues Bo Zhiyue.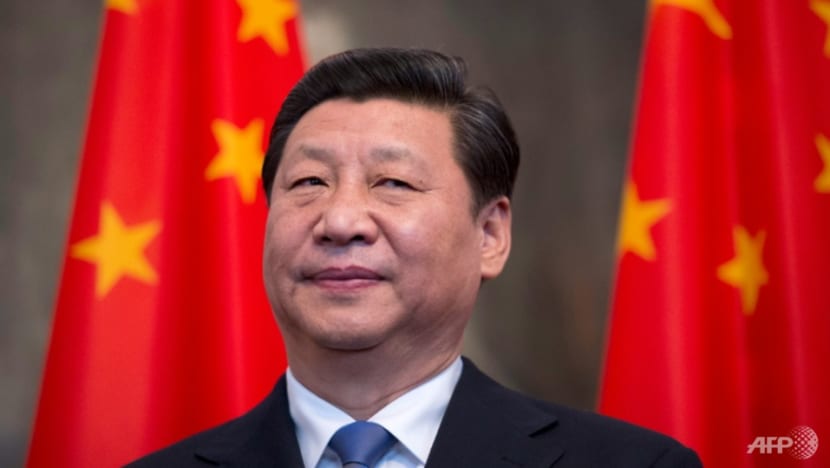 BEIJING: Over the past five years, Chinese President Xi Jinping has consolidated power as core leader of the Chinese Communist Party (CCP) and engineered a sweeping anti-corruption campaign.
Xi is likely to introduce a political reform programme at the forthcoming 19th National Party Congress with drastic changes to the political structure at the very top of the CCP.
But it is not clear whether he will get all that he wants.
CORE LEADER
A compromise candidate for the CCP's top position, Xi Jinping has turned out to be a strong and politically savvy leader. Having collected a series of newly created, important titles, Xi managed to secure his status as core leader at the 6th plenum of the 18th Central Committee of the CCP in October 2016.
Xi is the first leader in the history of the CCP who obtained this status of core leader on his own. Even Mao Zedong was never called a core leader of the CCP while he was alive. He was posthumously honoured as core leader of the first generation of CCP leaders by Deng Xiaoping.
This concept of a core leader came from Deng, possibly as a way to facilitate power transition and strengthen support for his successor.

In the same speech that Deng called Mao and himself core leaders of the first and second generations of CCP leaders respectively, Deng also designated Jiang Zemin core leader of the third generation. Deng did so less than five months before his eventual retirement from the Central Military Commission in November 1989.
But not every leader of the CCP gets this title.

During Hu Jintao's ten-year tenure as general secretary of the CCP from 2002 to 2012, he was never given the title of core leader of the fourth generation.
MANY TITLES
Over the years, through a series of campaigns in the military and in various provinces, Xi has been given many titles.

He has been hailed the Supreme Commander of the People's Army (PLA), the core of the CCP's Central Committee, the core of the CCP, the country's highest-ranking leader and China's chief architect.
The PLA has been a particularly ardent supporter.

With Xi's specific instructions as chairman of the Central Military Commission, the PLA's National Defence University held three ideological indoctrination classes for high-ranking officers over just under two months in 2014. Arising from this, a total of 53 PLA generals published essays to express support for Xi as supreme commander of the PLA.
This early display of support galvanised more expressions that eventually led to widespread recognition of Xi as core leader. Less than two years later, with Xi's specific instructions at a Politburo meeting in December 2015, 19 provincial leaders came out to publicly express their support for Xi as core leader of the CCP from January to February 2016.
Yet, Xi's core leader status has been largely sustained by his anti-corruption campaign.
XI'S ANTI-CORRUPTION CAMPAIGN
Compared to his predecessors, Xi seems more determined to clean up malfeasance within the party ranks with his anti-corruption campaign. He vowed to crack down on both "tigers" (senior leaders) and "flies" (low-level bureaucrats) after he was elected general secretary of the CCP in November 2012.
Administered by Wang Qishan, secretary of the Central Disciplinary Inspection Commission, the Party's disciplinary machine, Xi's anti-corruption campaign has probed more than one million officials - including more than 140 civilian officials with a rank of vice-minister and above and more than 90 military officers with a rank of major-general and above.
Six state leaders have fallen victim to this campaign, including former Politburo Standing Committee member Zhou Yongkang, former Central Military Commission vice chairmen Xu Caihou and Guo Boxiong, and most recently incumbent Politburo member and former Chongqing Party Secretary Sun Zhengcai.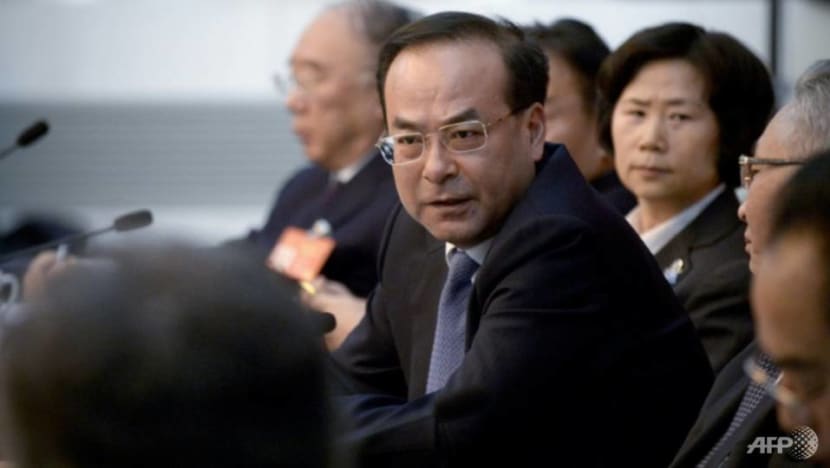 THE WANG QISHAN FACTOR
As a result of this anti-corruption campaign, Wang Qishan's standing in the Party has also been considerably consolidated.
It's no surprise therefore that Wang publically campaigned to stay on as a member of the 19th Politburo in an article published on Jul 17 in the People's Daily. Now at the age of 69, Wang made it clear in the article that he would continue to work beyond the 19th Party Congress scheduled for the fall of 2017.
But according to Party norms since 2002, Politburo members including those in its Standing Committee have to step down at the age of 68.
Wang's position seems stronger on the back of recent occasions of expressed support from other leaders within the party, who mention him in the same breadth when expressing support for Xi's leadership.
Following the CCP Central Committee's decision to commence official investigations into Sun Zhengcai in July 2017, Chen Min'er and many Chinese provincial leaders have come out to express support for the decision and the Central Committee's work, under the leadership of Xi Jinping and Wang Qishan.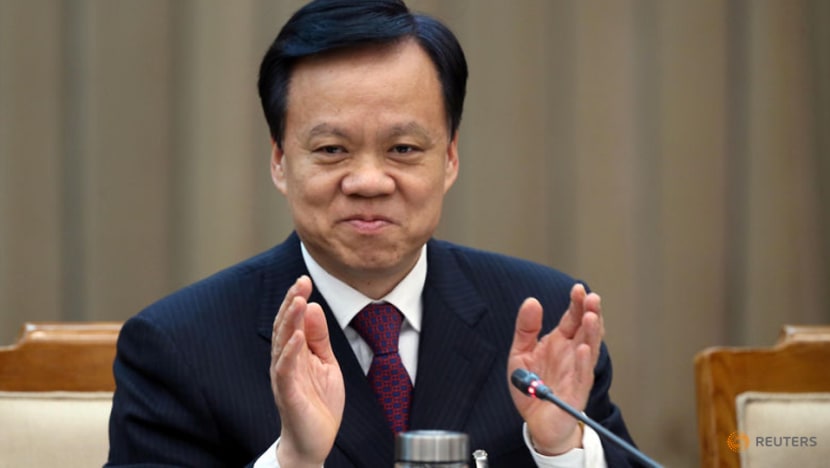 In his inaugural speech as on 15 July 2017 in Chongqing, Chen, a former associate of Xi in Zhejiang, declared his loyalty to Wang as well as to Xi. Quoting remarks made by Wang during the latter's inspection tour of Guizhou in late June 2017, Chen expressed his allegiance to Wang.

Having seen two Chongqing predecessors Bo Xilai and Sun being swiftly removed for political reasons, Chen would understandably be motivated to signal his loyalties to both Xi and Wang.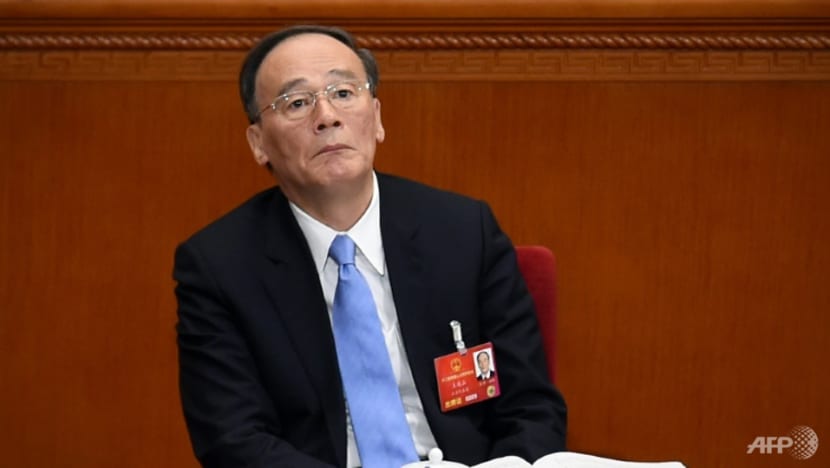 FEAR - KEY DRIVER BEHIND 19TH PARTY CONGRESS
Both Xi Jinping and Wang Qishan are expected to receive overwhelming support at the 19th National Party Congress, out of fear rather than adulation.
In Chinese politics, it is rare for a delegate to the 19th National Party Congress to get to where they are and claim that they, their family, relatives and associates are thoroughly clean.

The threat of being inspected and that fact that inspections could be authorised and carried out by one agency – the Central Disciplinary Inspection Commission -  means their fates and the fates of all around them lie in the hands of one man – the head of that agency, Wang Qishan.
So they may throw their support behind Wang – the one man they are most afraid of, the one man they see as more powerful than Xi – in order not to stick out from other Chinese leaders and risk investigation.
In other words, Wang Qishan might stay on beyond the 19th Party Congress not necessarily because of Xi's personal support but because of the support of these cadres who are potential candidates of corruption investigations.
In the parlance of the CCP, Xi may be the core of the Party but Wang is the core of the core.
SWEEPING REFORMS TO POWER STRUCTURES
It would appear that Xi Jinping may therefore be vulnerable to the influence of individuals who wield great voting power in the CCP. In this context, Xi is likely to introduce sweeping political reforms to change the power structures at the highest levels of the CCP. Reforms could take a few forms.
First, Xi may introduce his own school of thought. Like Mao Zedong who had a "Mao Zedong Thought", Xi probably also wants to establish and promulgate his political and policy mantras in terms of a "Xi Jinping Thought". 

On Aug 14, a microblog of the People's Daily presented a compilation of 100 golden verses Xi had delivered on the governance of various issues in the past five years.
Second, Xi may bring back the old system of a party chairman, where authority was vested in one person under Mao Zedong. During his recent inspections of military troops in Hong Kong and Inner Mongolia in June and July, Xi was referred to as chairman rather than leader.
Third, Xi may also be interested in abolishing the system of the Politburo Standing Committee for two reasons. For one, a party chairman sits awkwardly amid a Politburo Standing Committee of equally powerful members.

More importantly, none of Xi's close associates have enough political credentials and achievements to be considered candidates for the next Politburo Standing Committee. A Politburo Standing Committee with members of similar powers but without personal loyalty to Xi would pose a problem to absolute control.
Fourth, if Xi does go ahead with abolishing the Politburo Standing Committee, he may also choose to fill up the Politburo with more of his associates, now that he has a freer hand in choosing its members.
By altering the political structure at the very top of the CCP, Xi would be in a position to have the absolute control over the party and the military.
In removing roadblocks to his leadership, there is one thing which Xi might have to compromise on - he may face strong resistance if he asks for Wang Qishan to retire.
Since Wang has already made it clear that retirement is not an option for him and he has the support of many cadres afraid of him, Xi will probably not raise that question with him directly.
Nevertheless, Wang's noticeable omission from the full list of six other Politburo Standing Committee members who paid their tribute in Aug 2017 to the late Professor Zhu Yingguo, a famed member of the Chinese Academy of Engineering, seems to suggest that Wang's political fate is not entirely in his own hands.
So Xi may get a lot that he wants out of the 19th Party Congress but it won't be everything.
Dr Bo Zhiyue, a leading authority on China's politics, is founder and president of the Bo Zhiyue China Institute, a consulting firm providing services on China to heads of governments and CEOs of multinational corporations.