commentary Commentary
Commentary: What got Moon Jae In elected as South Korea's new president?
Fixing the South Korean economy and cleaning up the government seemed to factor heavily in this election, says one political expert.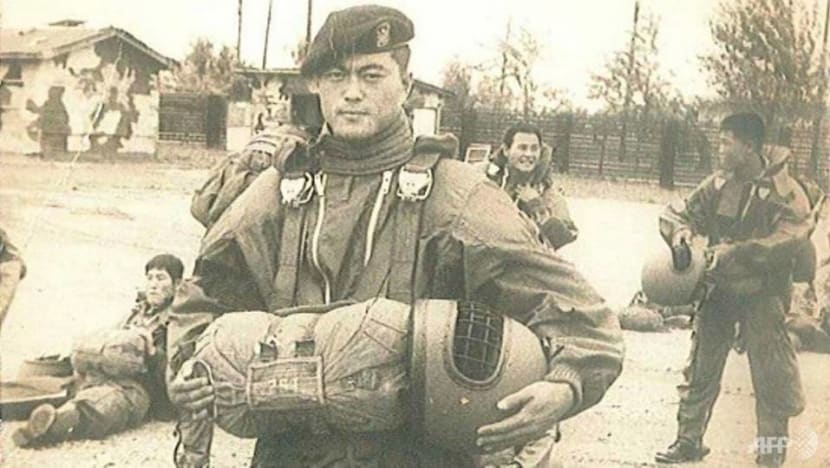 SEOUL: This week's South Korean election took place following months of tensions on the Korean peninsula. April is a month with important holidays in North Korea, which the Pyongyang regime has marked with shows of force in the past.
South Korea and the US also usually hold annual joint military drills in April that often spur threats of retaliation from North Korea.
This year, following North Korea's ballistic missile tests, strong words from both sides and the US' declaration that USS Carl Vinson would be deployed to the waters off the Korean peninsula, some people wondered about the possibility of war breaking out in the Korean peninsula.
With South Korea's election campaign taking place against this backdrop, it was perhaps natural for many international observers to conclude that South Koreans will pick the person who shows that he or she is most capable of handling an increasingly dangerous North Korea and maintain peace in these troubled times.
Yet, North Korea was a minor factor in the election. Although South Korean voters acknowledge the importance of North Korea and would welcome a solution to the two Koreas' long-running conflict, when the time came to choose a leader, there are clearly more pressing concerns that motivate choices made at the ballot box.
PUBLIC DISCONTENT WITH SOUTH KOREAN ELITES
So what was it that got Moon Jae In elected? Why is he the politician that rose from the ashes left by the impeachment of his predecessor Park Geun Hye?
To answer that, it is useful to first consider what has transpired in South Korea over past months. In the early autumn of last year, media reports began to put forth allegations that Park Geun Hye, a conservative and daughter of a former president who herself took office in 2013, had used her influence as president to help a longtime friend named Choi Soon Sil acquire millions in ill-gotten donations from corporations.
Park was also beset by allegations that she had given Choi, someone with no known professional background or skills, access to classified government materials and had allowed Choi to dictate her government's decisions.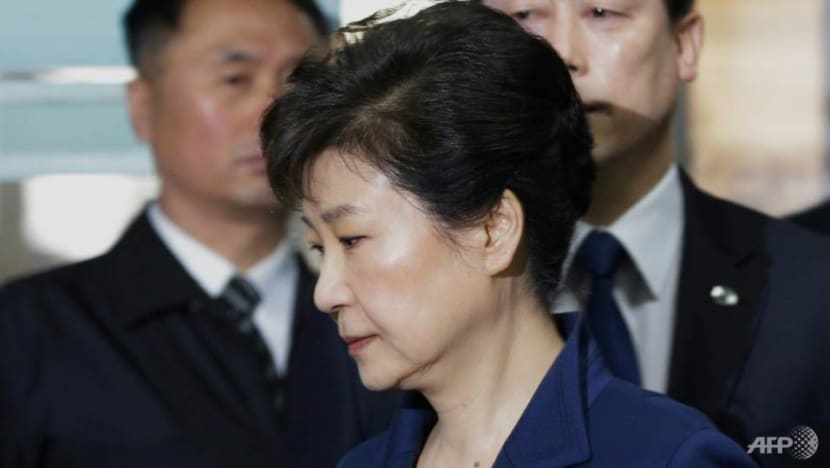 The allegations spurred the most spirited protest movement South Korea has seen in decades. Large crowds flooded public squares across the country week after week calling for Park to step down. Park was removed from office in December 2016 and formally impeached by the Constitutional Court in March. She is currently in detention awaiting trial on bribery charges.
As context, it is important to remember that all South Korean presidents have been reportedly implicated in corruption scandals involving their families or close associates. But in the case of Park and Choi, it seemed like the South Korean public had reached a breaking point and wanted to see an example made of Park. There was huge public discontent with South Korea's ruling elite.
MOON AS SOMEONE DIFFERENT FROM PARK IN ALMOST EVERY WAY
The May 9 election was called when Park's impeachment was upheld by the court and took place only 60 days after the ruling. In that time, Moon rushed to position himself as the ideal candidate to replace Park - as someone who was different from her in almost every way.
While Park is the daughter of a former president, Moon is the son of a labourer. His parents fled North Korea during the Korean War in the early 1950s. He was born on Geoje, a small island off of South Korea's south coast. From these humble origins, Moon earned a spot at a university in Seoul and while there became active in the student movement opposing the ruler at the time, military strongman Park Chung Hee who was Park Geun Hye's father.
After completing his studies, Moon went into practice as a lawyer, specialising in human rights law. He entered government in 2003 after being appointed to the secretariat of Roh Moo Hyun, the last liberal to serve as president.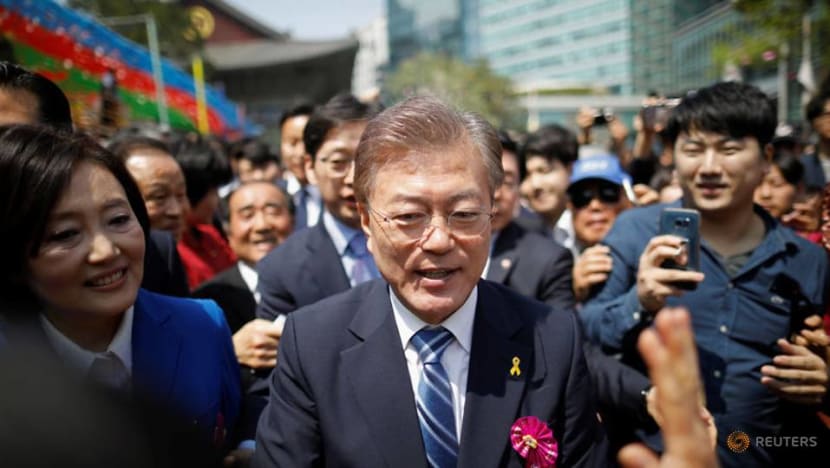 It is also worthwhile to note that since South Korea became a democracy in the late 1980s, the liberal and conservative camps have traded power roughly every 10 years. Following nearly 10 years of conservative rule that began with President Lee Myung Bak in 2008, there is a sense that it is now the liberal side's "natural turn" to rule. South Korean presidents are each elected to one five-year term and are not eligible to run for re-election.
MOON HAD PLEDGED TO ADDRESS PUBLIC GRIPES ABOUT BUSINESS TITANS
It is also important to keep in mind Moon's professed political agenda. On the campaign trail, Moon had pledged to find solutions to the most problems plaguing South Korea. In particular, he had promised to create thousands of new jobs, many of them stable positions in government, to address high unemployment particularly among youths.
Yet, the South Korean government's approach to tackling unemployment and fixing the economy cannot be divorced from its treatment of big business. The South Korean economy is to a large extent dominated by a handful of family-owned corporate conglomerates, including Samsung and Hyundai. Many have been accused of financial improprieties and of using their clout to bully smaller players in the economy in the past.
Moon seemed like the man who understood public opinion about big business. Moon had said that he would work to ban the practice of conglomerate owners passing management control down through generations of the same family. He also promised to limit pardons of conglomerate leaders convicted of financial crimes such as embezzlement. Such measures may go some way to address the South Korean public's longstanding gripe that business titans are above the law.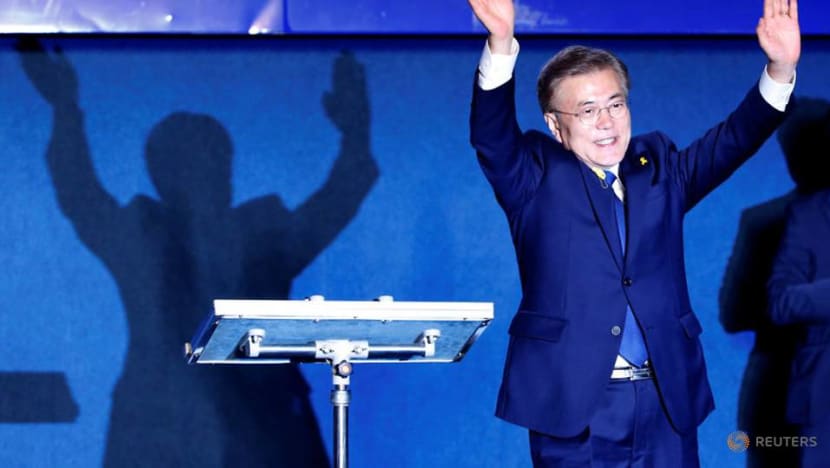 MOON ALSO PLEDGED A MORE RESPONSIBLE GOVERNMENT
More broadly, Moon had pledged to reform the customary top-down flow of power in South Korean society and make government more transparent. He had said that he would move the presidential office from its current location, an isolated compound nestled into the mountains in Seoul, to near Gwanghwamun Square, the heart of civic life in the capital and the site of the protests that agitated for Park Geun Hye's impeachment. Such symbolic gestures promised in these political campaigns might have resonated with voters.
To be clear, none of this is new: Many South Korea presidents have come into office promising a better economy, tighter corporate regulation and more responsible governance.
Nevertheless, Moon is now the leader of the Asia's fourth-largest economy and he will have to balance focusing and fulfilling these domestic concerns, against paying more attention to external challenges including managing relations with the US and North Korea.
Now that Moon is officially at the helm, only time will tell if he can make good on his promises.
Steven Borowiec is the politics editor of the Korea Exposé.