commentary Commentary
Commentary: Why the Indo Pacific will keep trumping the Asia Pacific
Some say the Indo Pacific is a faddish new term or heralds a strategy to contain China but Australian National University's Rory Medcalf highlights we should not be quick to dismiss the new vocabulary.
SINGAPORE: Much prose and noise has been generated by the fact that a US president seems suddenly to have stumbled upon a new name for the map of Asia – the Indo Pacific.
American Administration officials used such terminology repeatedly in the lead-up to this month's Asian summit season, and US President Donald Trump himself used it with uncharacteristic discipline throughout his remarks and engagements while in the region.

Often the formulation was "free and open Indo Pacific", a label that has defined Japanese policy towards the region for more than a year now.
The use of such language has drawn mixed reviews from analysts. 
These range from applause for a frame of reference that categorically includes India, to quiet satisfaction among some key US allies and partners that Washington is beginning to define the region the way they do, all the way through to predictable negativity from the Chinese Global Times.
As someone who contributed to the early development of an Indo-Pacific concept of a two-ocean regional strategic system, I suspect we are all being a bit hasty in either welcoming or rejecting President Trump's new vocabulary.
First, it is worth unpacking what this Indo-Pacific thing is all about. It is not a faddish new synonym for the Asia Pacific. Sure, it includes maritime Asia and much of the Pacific, but it extends the map westward into South Asia and the Indian Ocean, up to and perhaps including the eastern littoral of Africa and the Middle East.
Second, the Indo-Pacific idea is not about excluding or downplaying Asia or any particular Asian country, such as China.
In fact, this is a definition of a maritime region with Asia at its heart. The Indo-Pacific map is a reminder that the international sea lanes of the South China Sea are central to the regional economic and strategic system, and therefore most certainly every nation's business.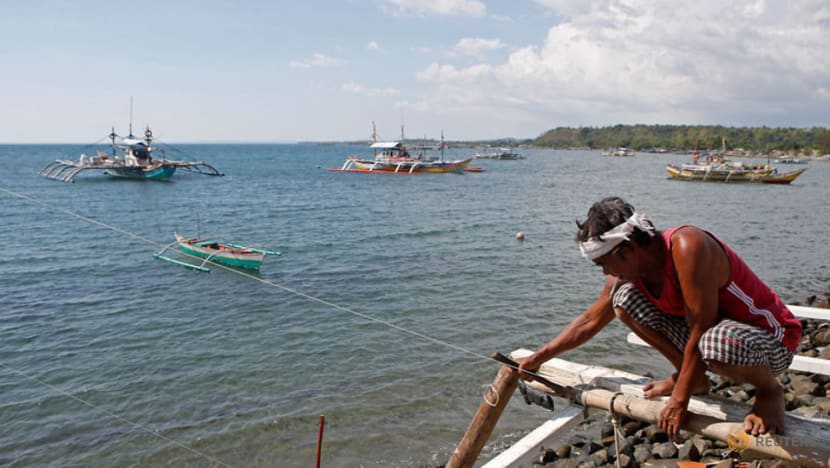 Third, this is not about promoting security concerns above economic connectivity. In fact, the origins of the 21st century Indo Pacific are very much economic. They lie in the turning outward of China and then India in the late 20th century, to resume their place as great trading economies.
One of the turning points towards the new era was China's shift to being a net oil importer in the early 1990s. China now shares with Japan, South Korea and others an acute reliance on the sea lanes of the Indian Ocean for its energy security.
The flag has followed commerce, and China and others are now establishing an Indo-Pacific security footprint – hence their counter-piracy missions in the Gulf of Aden, and, in the case of China and Japan, military bases at Djibouti too. The Indo Pacific reflects the inevitability of the big powers – China, India, Japan, the United States – projecting power and influence across this wider region.
With the geoeconomic gambit now known as the Belt Road Initiative, China has staked its future very much on a Maritime Silk Road – the Indo Pacfic with Chinese characteristics.

With its navy increasingly active in the Indian Ocean, China is becoming the quintessential Indo-Pacific power.
It thus cannot credibly criticise others for redefining their economic, strategic and diplomatic links across this larger regional canvas.
One reason we should not dismiss the US Administration's embrace of the Indo-Pacific concept, is that the idea is not new – and not principally America's.
That is a good thing: Regional powers, such as Australia, Japan and India, have been active in shaping a contemporary way of grasping Asia's inter-state dynamics. Now America is getting on board.
In recent years, there have also been signs of Indo-Pacific strategic thinking – if not always the identical terminology – from others in Asia and beyond, ranging from Indonesia to France.
Singapore, a country so reliant on linkages between the Pacific and Indian oceans, is logically placed to influence and adopt an Indo-Pacific attitude for its own purposes.
The term was even used occasionally by some Chinese commentators around 2012 to 2013 before the adoption of uniform Chinese labels like One Belt One Road and its successors.
Many governments and many scholars have in parallel contributed to this new way of understanding the world's most dynamic region. Japanese Prime Minister Shinzo Abe referred to the "confluence of two seas" in his landmark speech to the Indian parliament in 2007 and Indian analysts such as Gurpreet Khurana began using the term Indo Pacific around this time.
Eventually, such a vision became accepted by New Delhi's leading policymakers, influenced by notable strategists such as Dr C Raja Mohan.
I first encountered the term in internal Australian diplomatic assessments in 2005. Singapore-based Australian journalist Michael Richardson used it that year to describe the character of the new East Asia Summit (EAS). He was right – the establishment of the EAS that year, with India and Australia included, was a turning point in building diplomatic architecture to reflect the changed shape of the region.
Australia was the first country to turn the Indo Pacific into policy, with the Labour government of Julia Gillard formally adopting the Indo Pacific as the official definition of the country's strategic environment in a 2013 defence white paper.
The label has stuck: It is now a bipartisan policy lens, as the Shangri-La Dialogue keynote speech this year by the Liberal Prime Minister Malcolm Turnbull has shown.
This is not mere rhetoric: Australia has redefined its defence and diplomatic priorities on an Indo-Pacific basis, with for instance an "Indo-Pacific naval taskforce" now voyaging across the region to demonstrate the Australian Navy's partnerships and reach.
The Indo Pacific has informed my own think tank scholarship and advocacy from 2007 onwards, and my work uncovered a rich history to the idea, if not the exact term, dating back to pre-colonial times.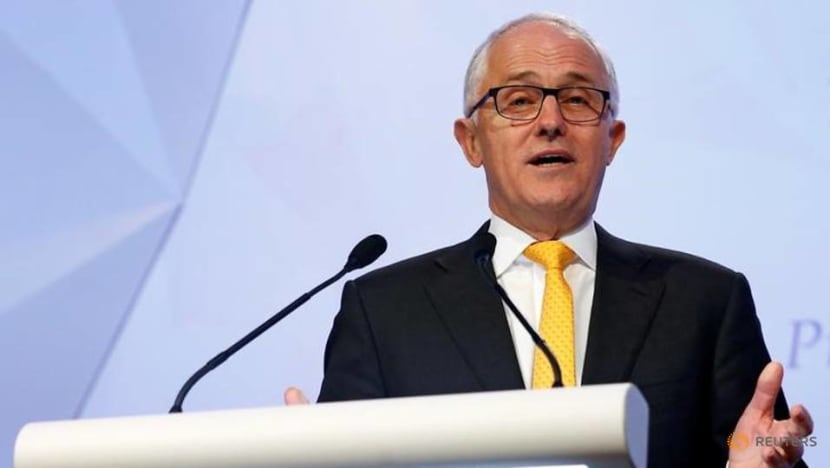 Strikingly, most maps of Asia up until the mid-20th century were depictions of the Indo Pacific, giving equal prominence to India, Southeast Asia and China.
In fact, the Asia-Pacific frame – a combination of East Asia, Oceania and North America – is no more coherent than the Indo Pacific. It was a useful artifice to suit the era from the 1960s to 1990s, when it was important to keep the US engaged with the tiger economies of East Asia.
But we have conveniently forgotten that China was originally uncomfortable with the Asia-Pacific idea too.
So what now?
Some champions of the Indo-Pacific idea may quietly harbour a little discomfort that the unpredictable Donald Trump is now on the bandwagon. Could his personal style potentially alienate Asia's middle ground from what is a fundamentally sound and sensible way of seeing the region?
We have to work with the US Administration we have. My sense is that the US conversion to the Indo-Pacific idea is structural, not narrowly political. The Obama and George W Bush Administrations also assiduously cultivated India as a strategic partner and encouraged it to play a larger role in Asian affairs.
Moreover, the US Pacific Command has long defined its zone of presence as the "Indo-Asia-Pacific", from Hollywood to Bollywood. As Secretary of State, Hillary Clinton occasionally used Indo Pacific in 2011 and 2012. 
An American Indo-Pacific strategy is likely to evolve and endure well beyond the Trump Administration.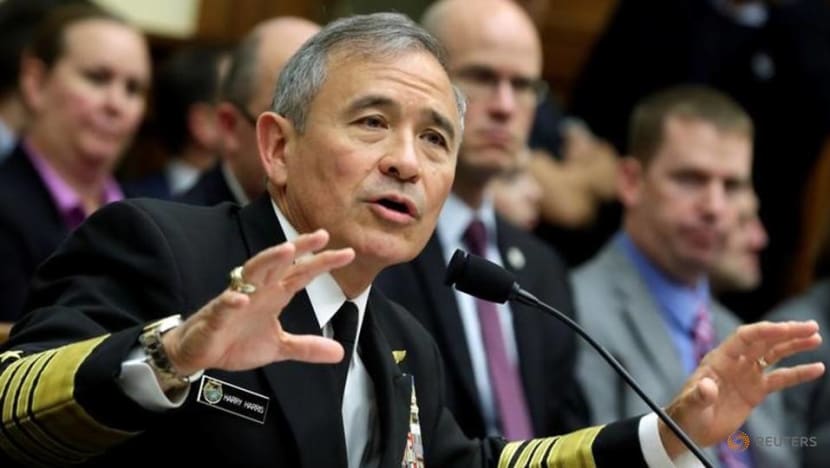 Some argue that the Indo-Pacific is merely code for containment, a rhetorical cloak to justify closer security ties among the US, India, Japan and Australia. Certainly, the revived quadrilateral dialogue among those four has an Indo-Pacific edge to it, but that is in response to the realities of a region where these four nations have interests in common.
And this is not about "containment". Nobody is trying to "contain" China, which would involve economic isolation. Rather, the Indo Pacific is a recognition that China is rising in a multipolar region where the interests of many countries will need to be respected.
This is a region too vast for any one power to dominate, and that is a fact with which China will need to come to terms.
Professor Rory Medcalf is head of the National Security College at the Australian National University. Since 2007, his work has influenced Australia's adoption of an Indo-Pacific strategy for its diplomatic and security outlook.