commentary Commentary
Commentary: Widening gap, fewer flashes of connection, with US travel ban on North Korea
The US travel ban on North Korea will greatly reduce the personal interactions North Koreans have with Americans. Steven Borowiec discusses what this means for North Korea's relations with the world.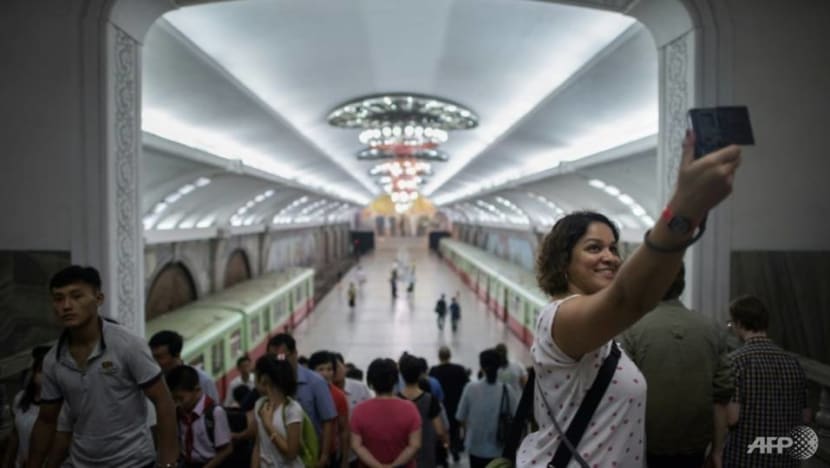 SEOUL: While on a cruise along the river that separates North Korea and the Chinese city of Dandong, I glimpsed a few North Koreans washing their clothes on the shore and implored the driver of the boat to pull up in front of them, as close as he could.
"Hello!" I called out to the young men who looked up from their scrubbing at the sound of my greeting.

Their faces were covered in expressions of disbelief at the sight of a foreigner initiating a conversation in Korean. 
I had been based in Seoul as a journalist for a few years, and regularly wrote about North Korea, which may be the only country in the world that journalists cover while only rarely setting foot in, or talking to anyone who actually lives there, if ever.
For me, this opportunity to interact, however briefly, with North Koreans living in the country was precious.
I knew I didn't have much time before the driver of the boat and the other passengers grew impatient, so I asked the young men the most pressing if trite of questions that came to mind. "What's it like to live in North Korea?"
"It's good!", one of the men responded with a smile and no hesitation.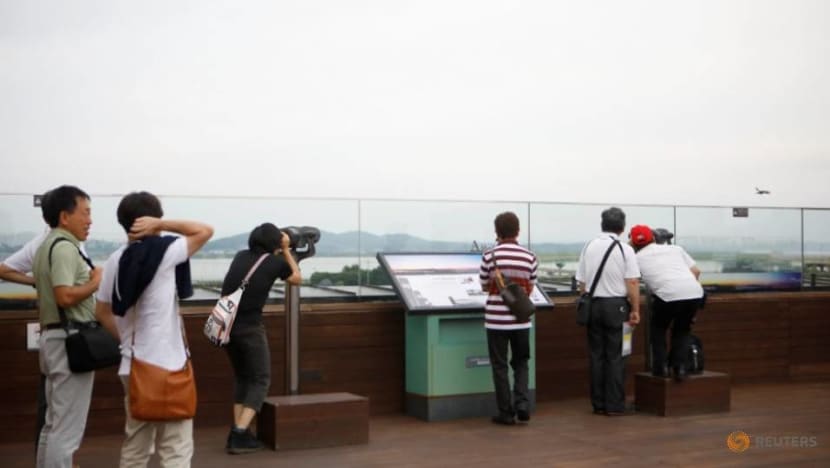 We chatted for a few more minutes, with him telling me he lived nearby with his family, and expected to spend his career in the military.
I told him I lived in Seoul, and that was how I had learned to speak Korean. 
SHOWING UP, SMILING, TALKING
It is this kind of impromptu interaction that proponents of travel to North Korea point to as reason that tourism to the isolated country is a good thing. By showing up, smiling and exchanging small talk, North Koreans can see for themselves that not all westerners wish the country harm, as the state's propaganda claims.
While most North Koreans that tourists encounter, in particular the English-speaking minders that accompany tourist groups, are likely vetted in advance by the North Korean government and coached on what to say to tourists, there are also cases of busloads of North Koreans from the countryside bumping into westerners at tourist sites around the country. 
And through non-verbal exchanges like smiles or high-fives or handshakes, North Koreans and foreigners can form a connection that while brief, may linger in their memories and leave them with a more positive impression of people from the other side.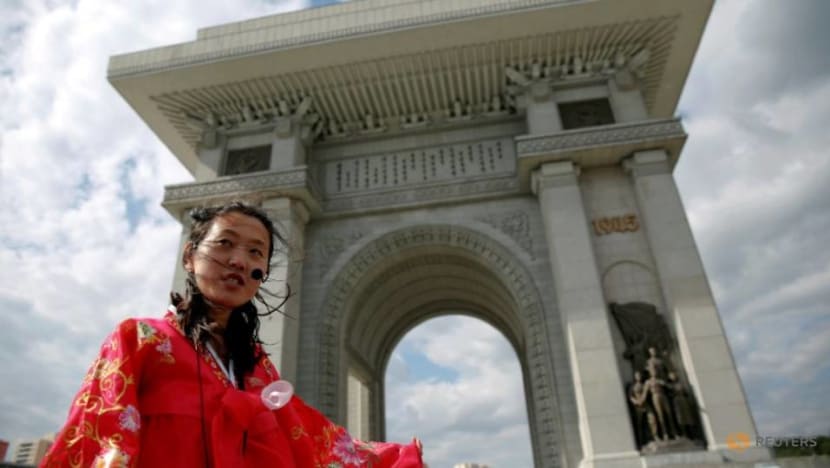 There are, however, powerful arguments that tourism to North Korea may not be ethical or safe. As North Korea continues to develop an increasingly sophisticated arsenal of missiles and nuclear weapons, critics claim that money spent travelling to the country could go to funding these programmes.
In a country with a reported broad network of prison camps, where citizens do not seem to enjoy basic civil and political rights, spending tourist dollars in North Korea could also be taken as tacit acquiescence to alleged oppression. 
WARMBIER A WARNING TALE?
Otto Warmbier took a tourist trip to North Korea as a high-achieving, ambitious 21-year-old student. While detained in North Korea, Warmbier was denied any contact with US diplomats or his family.

When he was released in June, his family learned that he had suffered extensive loss of brain matter, the cause of which hasn't been determined. North Korea claimed that Warmbier had contracted botulism and denied beating or otherwise mistreating him. 
Warmbier's death, the loss of such a vibrant, promising young life, led to widespread outrage in the US, where the case was taken by many as strong evidence of the Pyongyang regime's cruelty.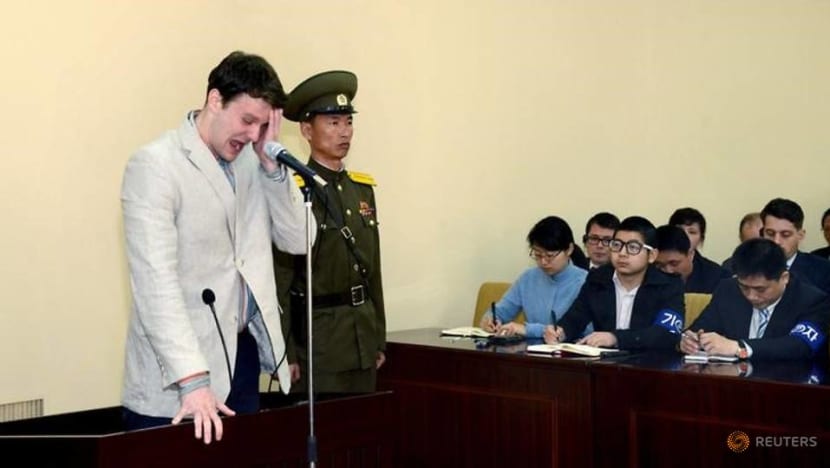 Calls for a total ban on US tourism to North Korea grew louder, arguing that the country was not safe for Americans, and that the North Korean government didn't deserve the financial windfall brought by tourism.
Last week, the US State Department mandated just such a ban on tourist trips by Americans to North Korea. With the exception of specially approved humanitarian travel, US nationals will have their passports invalidated if they visit North Korea. 
WIDENING GAP
The announcement brought back memories of the brief conversation with the North Korean man on the river banks. While my question to him carried no real insight, it was the thing I was most curious about. What is it really like to live in North Korea? How do people there get by amid such seemingly limited freedom and material scarcity? 
He had answered me with what seemed like a genuine smile, but I'll never know if he was telling the truth or just worried about being overheard disparaging his homeland to a foreigner and getting in trouble.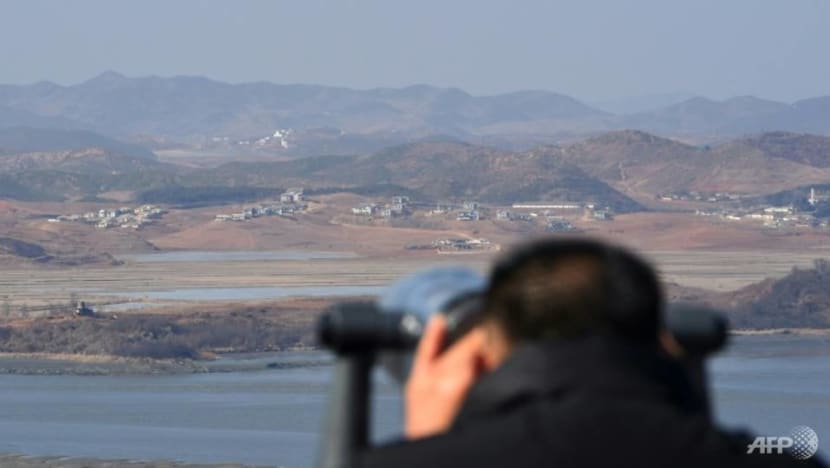 With US tourism to North Korea cut off, there will be fewer interactions like this, fewer flashes of connection, fewer bits of understanding exchanged, and the gap between the two countries will grow wider.
True, there is far less likely to be another case like Otto Warmbier, and other young Americans will be protected from a potentially fatal misstep in North Korea.
Yet, the fact is that Warmbier was only one of thousands of American tourists who have visited North Korea, almost all of whom were safe during their time there. 
Another, perhaps unintended, effect the travel ban will have is further widening the gap between the US and North Korea. The lack of interaction will mean fewer people in both countries with experience of the other, which will make it harder for both sides to ever find common ground and negotiate a way beyond their impasse.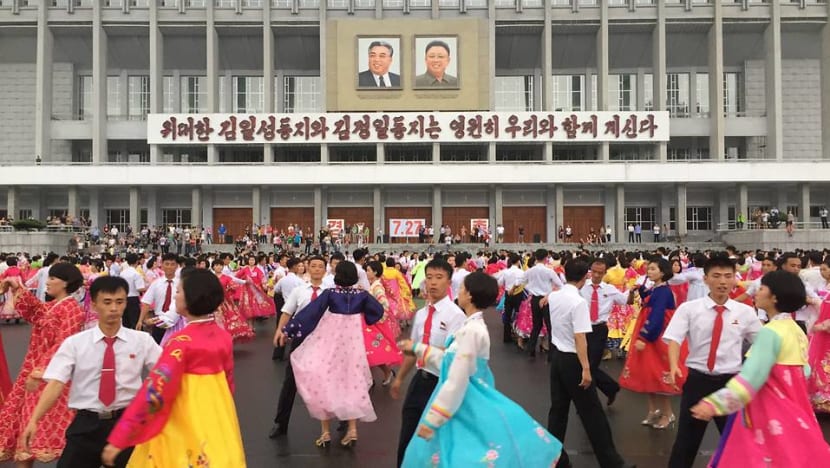 As is often said about North Korea, there are no good options, but some options are worse than others. Ultimately, the US, South Korea and other countries in the region will have no choice but to negotiate with North Korea to find a peaceful settlement to the technically still ongoing Korean War. 
North Korea has already said they don't care about the travel ban, and the loss of revenue from US tourist trips won't make a dent in the country's ability to produce missiles or nuclear weapons.
While understandable in the emotional aftermath of Warmbier's death, the ban is ultimately a step back that makes a lasting solution all the more elusive. 
Steven Borowiec is the politics editor of Korea Exposé.