commentary Commentary
Commentary: Xi sees off America's Trump card challenge
The regional balance of power is very clearly skewed, say two experts from the S Rajaratnam School of International Studies.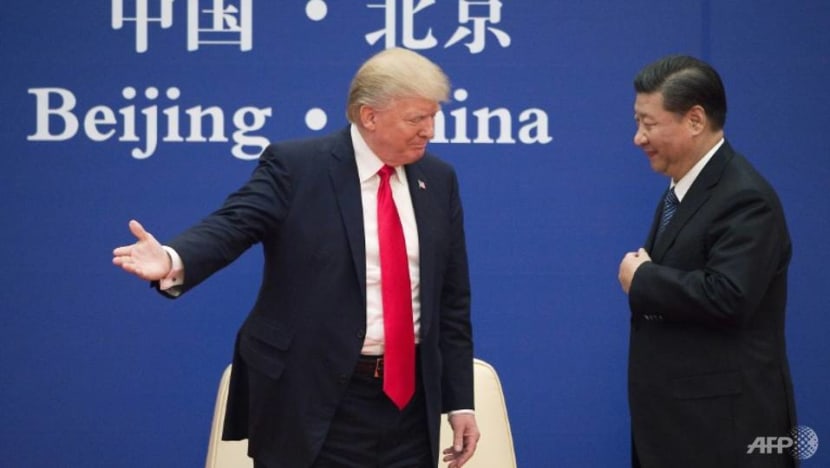 SINGAPORE: Many analysts see the outcomes of US President Donald Trump's three day visit to Beijing as being favourable overall to China.
Indeed, President Xi Jinping's consolidation of power after the 19th Party Congress has cemented his legacy as China's most powerful leader since Chairman Mao. The lack of a clear successor also suggests that Xi's influence in China will continue beyond 2022, after his second term in power.
Given this, two key questions need to be asked: First, how will China's behaviour on the international stage change during Xi's second term and what does China's continued rise mean for the regional architecture and order.

Second, will China seek to gradually "ignore" ASEAN centrality as it seeks to create a more Sino-centric regional order based on Chinese characteristics?

CHINA'S VISION: STATUS QUO OR REVISIONIST?

China has benefitted immensely from the current regional order, which remains a US-led one not just in security terms but also in economic terms. Since the end of World War II, the US's alliances in the region have created a stable external environment, which has allowed China to focus on economic development.
Given the immense benefits China has gained from this US-led regional order – globalisation, accession to the World Trade Organisation, and free trade – China appears to be in no hurry to create an alternative Sino-centric regional order yet.
At the same time, the US-led order is not a given and Trump's transactional brand of global leadership suggests a certain ambiguity toward how the president sees US interests in the region. While the problems in North Korea have hitherto framed Washington's interests toward Asia, it is unclear what Trump's end-goal might be.
Suffice to say, many Asian countries, including American allies and close partners in the region are watching to see what the US does, not just what it says.

This is where the Chinese perceive a momentous opportunity to reforge the rules of the game. Many observers now acknowledge that the balance of power in the Asia-Pacific is skewed towards China.
Indeed this year, one has witnessed Chinese statecraft in its ingenuity. The ability to shape its relations with ASEAN member states, particularly on the South China Sea (SCS) issue, has given Chinese leaders much breathing space during multilateral forums in which discussions on the SCS disputes are noticeably muted.
Furthermore, the agreement to set up a framework for a code of conduct suggests that Beijing has been able to placate ASEAN member states and convince them that it is sincere in working together for the peace and stability of the region.
During Xi's first term, China also played a greater leadership role in the region. It has created several China-led initiatives such as the Asian Infrastructure Investment Bank (AIIB) and the Belt and Road Initiative (BRI).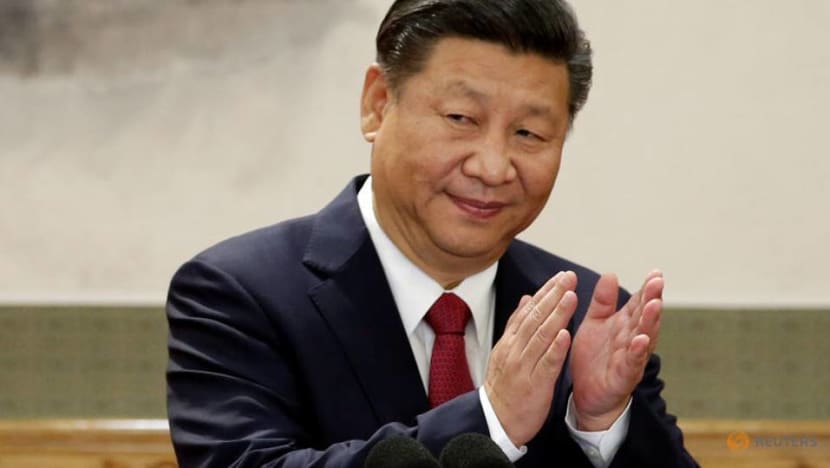 Nevertheless, China is under no illusions that it is now ready to take over the US's leadership role in international and global affairs.

This reluctance to play an outright international leadership role is understandable given China's priority in the foreseeable future is to deal with the multitude of domestic problems, such as the ongoing fight against corruption within the party, consolidation of the interests of its state-owned enterprises and urban development.
Given this interpellation of domestic and foreign policy matters, it would seem that China – at present – is not fully prepared to lead the world, but it is attempting to shape the rules of the international system to undercut American influence and leadership in this part of it.
CHINA-CENTRALITY MEETS ASEAN CENTRALITY
Indeed, Trump's concession in Beijing, that he would not blame Chinese leaders for taking advantage of other countries where it benefits Chinese citizens, is a foreshadow of what to expect in China's diplomatic actions moving forward.
The recent release of President Xi Jinping's second volume of The Governance of China suggests that the upcoming five years would see Chinese leaders redouble their efforts to crystallise the theme of rejuvenation and the Chinese Dream on the world stage.

Hence, the question is whether a Chinese-influenced global order would be sufficiently broad to incorporate the interests and concerns of other countries, or whether such a global order will primarily serve to advance Beijing's own national interests, or to paraphrase Trump, a "China-first policy".
This is where China, despite it being a global power, needs the ASEAN voice on its side if its international influence is to be perceived positively. For one, the fundamental reality is that its territorial disputes in the SCS with ASEAN claimant states will not go away, given that territory and national pride are intricately woven together.
This suggests that despite the best efforts by Chinese leaders and diplomats to skirt the issue or to frame it as a non-problem, ASEAN member states are crystal clear about the reality of the disputes – especially in private - and are likely to continue to use them as a barometer to gauge the atmosphere of their ties with Beijing. 
Furthermore, given China's relatively late entry into the international community, many of the existing rules and patterns of global governance have been established.

Nevertheless, recent years have seen growing Chinese dissatisfaction with existing global norms and a desire to modify them to better account for the perceived transition in global power and the national interests of non-Western players (of which China identifies itself as one).
This is where America's spokes-and-hub strategy towards the Asia-Pacific will be most stress-tested. Will the US continue to stay engaged in the region, or would it abdicate its position as a security guarantor to many countries in this part of the world?
Indeed, Trump's last minute decision to attend the East Asia Summit is a clear indication of the enduring institutional strength of the US toward this part of the world, and a sign that it will continue to maintain those ties. This is good news to ASEAN.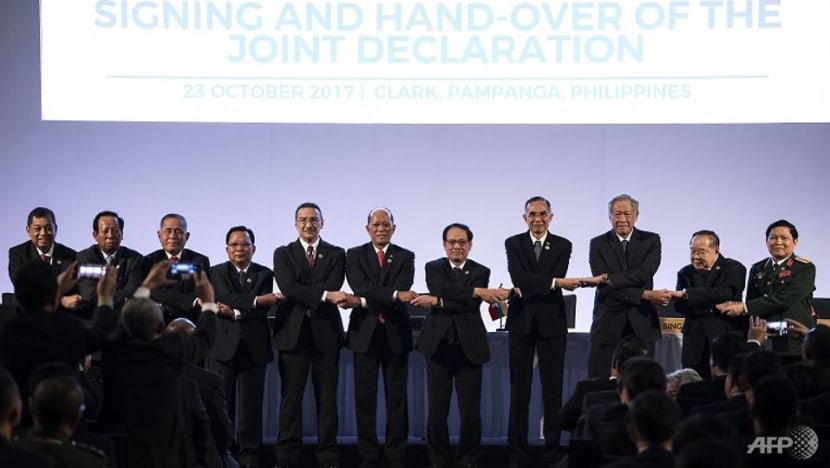 FUTURE OF CHINA-ASEAN RELATIONS
As such, one might surmise that how China relates with ASEAN will be a litmus test of its long-term intentions and whether its leaders are able to creatively pursue China's interests and avoid "the tragedy of great power politics", the inevitable clash between great powers, as political scientist John Mearsheimer sees it. 
To do so, Beijing needs to acknowledge – begrudgingly or otherwise – that an ASEAN-led regional security architecture is at present preferred to one in which China sets the rules and determines the agenda.

Finally, ASEAN's 50 years of community building and diplomacy has proffered the region a certain level of credibility and institutional integrity, notwithstanding the intramural problems that continue to exist among its members.
Whether this will continue to be so will be dependent on how Southeast Asian leaders view the association and the extent to which their countries' national interests are commensurate with ASEAN's.
If China is to improve its image in the region, it can do no better than letting ASEAN take the lead on regional matters; any perceived attempt to run the show will be contrary to Beijing's long-term interests.
Benjamin Ho and Shawn Ho are associate research fellows with the China Programme and the Regional Security Architecture Programme respectively, at the S Rajaratnam School of International Studies at the Nanyang Technological University in Singapore.