commentary Commentary
Commentary: Finding love in Singapore, one swipe at a time
If Singaporeans more openly embrace dating apps, they may find broadening their social circles that much easier, argues Paktor's chief technology officer Ng Jing Shen.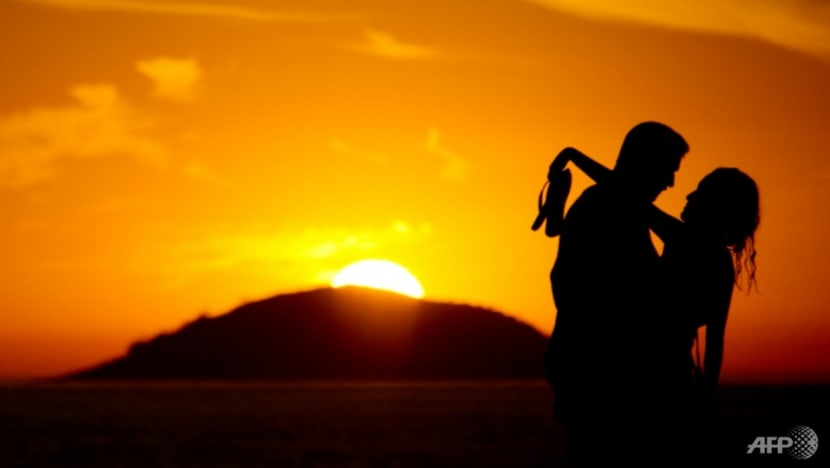 SINGAPORE: The online dating scene in Singapore has undergone massive changes since the first few dating apps and websites sprung up.
Just a few years ago, Singaporeans were unconvinced that love could be found online or that making new friends could be a few clicks away.
Many used such apps and websites with the highest levels of secrecy and were often reluctant to share details of how they met their partners. "We had many mutual friends" was an oft-heard vague response when asked how the couple knew each other.
Were we really such a conservative Asian society? What shame is there in wanting to meet new people?
Thankfully, things are starting to change. The Singapore Marriage and Parenthood 2016 survey found that 43 per cent of single respondents were open to dating online, more than double the figure of 19 per cent in 2012.

This has also been reflected in the continued growth of dating apps. As a sense of taboo diminishes and more become open to sharing how they met their significant other, this trend is likely to persist.
FINDING COMMON GROUND
While most people think only the very young use dating apps, in reality, users come from a wide demographic, with two distinct age ranges and corresponding behaviours.
18 to 25-year-olds are more likely to use such apps to make friends and expand their social circles. They often chat with multiple people and generally have longer conversations.

For these digital natives, engaging online and using apps are part and parcel of how they go about getting school work done, finding a job and handling life's errands – so why should meeting people be any different?
On the other hand, 26 to 35-year-olds tend to be searching more seriously for romantic partners and prefer to meet face-to-face to "assess" the other. This is reflected in the lower number of matches in this age group, and yet a greater proportion arranging to meet up.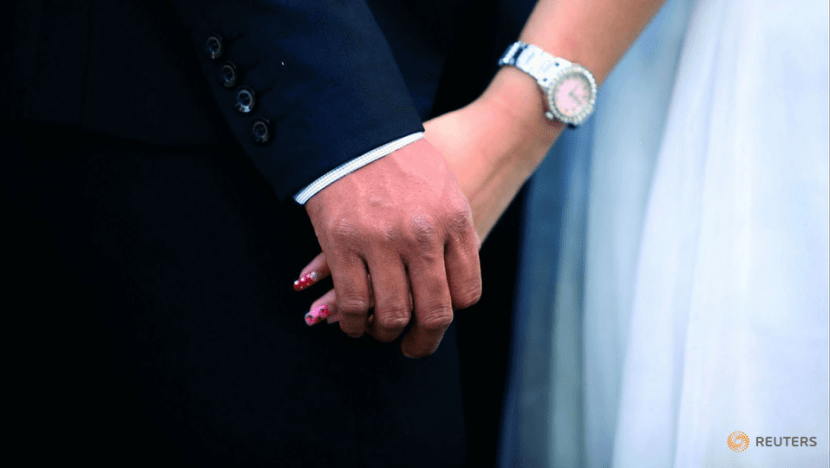 Whether searching for friendship or a romantic relationship, dating apps have helped change how people connect with others.

For those who meet their other halves outside of a dating app, it seems location and convenience of meeting people where we spend the most amount of time is still king. 87 per cent of people say they met their partner either through friends or at school or work.
Online however, a psychological threshold must be crossed before dating app users agree to meet up – especially for those aged 26 and above.
Traditional factors like education, age and race still hold large sway over who we choose to interact with in real life.
But on dating apps, many are also spending time to bond over similar interests, connecting with other like-minded cyclists, foodies or travellers whom they may otherwise never have met given their different social circles.
The psyche may be this: That if this guy enjoys the same things I do, then he can't be half bad, and he probably isn't boring. And if he's invested time and effort over the past one to two weeks to connect with me, then he must be half decent so perhaps I trust him enough to meet him face-to-face. 
Even if users don't end up dating or meeting up, they definitely broaden their social circles. As more Singaporeans embrace dating apps, perhaps society as a whole will meet and interact more with different segments.
Instead of mingling within the same social groups, Singaporeans who use such apps may meet people with diverse education levels, across job industries and social backgrounds.

Through their interactions and friendships struck up with more people, they may also better define what they want in a relationship – many a times this means someone who shares their interests and values.

This is a welcome trend – plenty of research points to shared interests as a primary factor for keeping relationships strong.
SOME THINGS CHANGE, SOME DON'T
Whether common interests or if the other person has a stunningly attractive profile, it comes as no surprise that women tend to hold the keys in deciding if a match is made in dating app heaven.
Our data shows that women are five times pickier then men when choosing who to swipe right on - doing so 20 per cent as often as men.

They spend a lot more time analysing the details of each profile before deciding which way to swipe. They also filter the profiles they receive with their own list of criteria. 
Men, on the other hand, are a great deal more decisive and make instinctual decisions.

Men spend an average of 0.5 seconds per profile, with the photo of the other user being the primary factor in their decision.
While men with higher educational status are more attractive to women, there is little correlation between a woman's educational status and her popularity.
But it is not all about looks. It is also about what you think you can tell about someone's personality from their photos and profiles.

Photos where the individual is smiling, and photos in which he or she is engaged in an outdoor activity such as cycling or diving tend to be more popular. Profiles featuring humorous taglines are the most well-received.
CONVERSATION AND CONNECTION
While the most attractive profiles also belong to the most attractive people, attractiveness is not synonymous with dating success. The most engaged app users, measured by the number of matches with conversations, are the ones who are brave enough to reach out and strike up a conversation with his or her match.
It may seem a little odd, but it is not uncommon for users to be matched with somebody and then have a hard time initiating the conversation. Before you make any assumptions about who does the initiating, about 40 per cent of the conversations on the Paktor app were initiated by the ladies.
All in all, whatever people may say about dating apps, they are more than a beauty contest or a shortcut to love.

Mindless swiping, and even matching, will get one nowhere. A good conversation is still very much required to spark and sustain human connection, and this factor may be magnified on dating platforms.
Thus, the top tip is this: Fill up your profile. It signals that you are invested in it, and helps others get to know you better.

Just as you put effort into how you look before heading out, do not neglect your digital appearance and personality.
Dating apps are here to stay. They present opportunities to meet more people in a shorter span of time and broaden one's social circles and interactions.
Common ground and conversation still form the bedrock of lasting relationships, and dating apps are well-placed to help build these foundations.
Ng Jing Shen is chief technology officer of Paktor.