Commentary: Weight loss in diabetics is key to a temporary cure
A new consensus is emerging that managing diabetes and weight loss simultaneously can be a good alternative for sufferers, says Dr Nitish Mishra.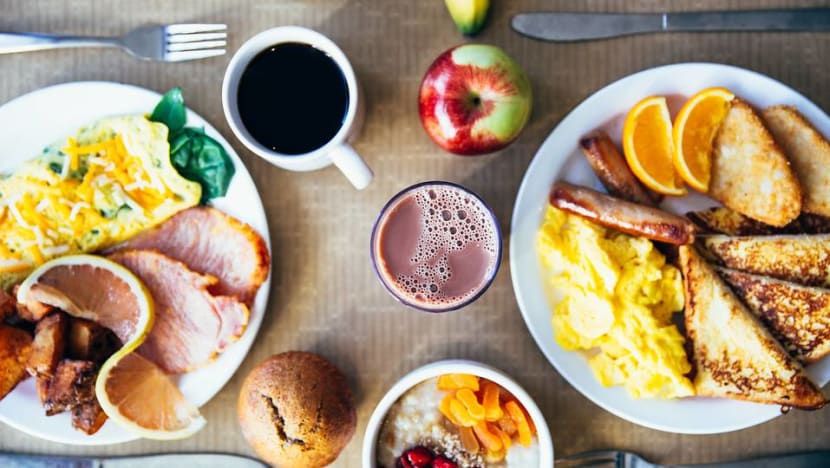 SINGAPORE: Type 2 diabetes mellitus, a more common type of diabetes, is on the rise in Singapore. Approximately 13 per cent of the population has diabetes, with two-thirds of diabetics being overweight. 
One of my patients is a 40-year-old man. I first saw him in 2019 when he was newly diagnosed with type 2 diabetes. He had a high glucose level and a high body mass index of 36kg/sq m. His treatment included a Novel GLP-1 receptor agonist. 
But we also discussed how he could lose weight and eventually reduce his reliance on medication to control his condition. The patient agreed to give it a go and I'm pleased to share that he lost 18kg in a year, reducing his body mass index to 29kg/sq m.
His diabetes control had improved so much that it was as good as a healthy individual's. He was keen to stop all treatment to see if he could maintain good diabetes control by just managing his diet and lifestyle.
Six months after stopping all treatment, he lost another 7kg, and his diabetes control was even better than when he had been on medication. So in a sense, his diabetes has gone into remission. 
Evidence shows that if patients manage to lose from 10 to 15 per cent of their excess body weight in the first few years after diagnosis, diabetes can be sent into remission. Remission may last for 10 to 15 years, or even longer – functioning as a temporary diabetes cure.
But not everyone can be a success story like this patient. The number of diabetics who can achieve and maintain weight loss with diet and lifestyle intervention alone is 5 to 10 per cent. While there's a secondary option - bariatric surgery - it can be hard to access for most patients because of its cost.
There's also low awareness, in both patients and their primary physicians, of surgical treatment options for diabetes. In general, people don't think of surgery as a possible treatment for metabolic diseases. 
But new medications currently on the market can provide an alternative to close the gap between lifestyle interventions and bariatric surgery.
COMMITMENT TO LOSING WEIGHT
Every time my patient visits me at my clinic, he tells me that this treatment was life-changing for him. It made him realise that even if he does not eat his usual bowls of rice or noodles, nothing bad happens. Despite feeling like he needs that amount, he's able to carry on without the big portions. 
This 15 per cent weight loss goal for a diabetic patient can be realistically achieved; even if one is unable to hit this magic number, the closer one gets, the greater the benefits.
So doctors can work closely with their patients and a nutritionist to work out exactly how to limit or calibrate food intake to lower their weight.
Aside from trying to get to remission, patients will still benefit from the improved cardiovascular outcomes associated with weight loss. Studies have shown that modest amounts of weight loss for overweight diabetes patients improve blood glucose control and lower the risk of developing heart disease and stroke. Also, overweight patients with diabetes have a higher risk of joint problems, such as osteoarthritis.
Another patient of mine, a 43-year-old female with type 2 diabetes, was also obese and had been experiencing knee pain whilst walking.
She was told by her orthopaedist that her knee joints were damaged and if she did not lose weight, she would be looking at knee replacement surgery in a few years. Together, we decided on medication to manage her blood glucose levels and facilitate weight loss.
A year after being on treatment, she managed to lose 10kg while maintaining good sugar control. Her knee discomfort lessened, and she was able to move about freely. Best of all, she is motivated to continue with healthier lifestyle changes.
DIABETES REMISSION IS COMPLEX
However, diabetes remission is complex, and the path is long with no guarantees – not every patient will be able to reach this end goal. 
First, remission is most likely in the first few years after diagnosis of diabetes. The longer the duration of diabetes, the less likely remission can be achieved. 
Second, sending diabetes into remission is not an easy feat. Patients will need to commit to losing meaningful weight in a short period of time. Beyond diet and lifestyle changes, one may need to be on new diabetes medication that addresses the metabolic defects. These new medications are typically more expensive than traditional treatment options. 
Is intermittent fasting a helpful tool for weight loss or just a fad diet? Dieticians weigh in on CNA's Heart of the Matter:
Chances of remission lie around 5 per cent, meaning that, out of 100 patients who attempt to enter remission, only 5 may be successful. 
Last, there is always a possibility of relapse after a few years, as it is difficult to keep to a positive lifestyle and diet for a long period of time. A high degree of sustained motivation is needed to maintain those good habits. 
But based on the experiences that I have had with my overweight patients who have diabetes, losing the extra kilos which they carry is always a good place to start.  
In the best case scenario, their diabetes will go into remission, and they get to enjoy years free from medical intervention or at the very least, a decreased dependence on medication.
Diabetes is a chronic disease and chronic diseases don't have a cure.
Having an "untreatable" illness go into remission could mean a lot to patients – no risk of diabetes-related complications, no medications and doctors' visits, no significant restrictions to lifestyle and most important of all, a psychological boost that one has managed to beat a chronic condition into remission.
Dr Nitish Mishra is a senior consultant endocrinologist at SMG Diabetes, Thyroid and Endocrine Clinic, based at Mount Elizabeth Novena Hospital. He did his specialist training in Endocrinology at King's College Hospital in London and has worked in the UK NHS for many years before coming to Singapore in 2012.