commentary Commentary
Commentary: Don't fall prey to the seductive lure of fancy co-working spaces
Co-working spaces emerged as social experiments conducted a decade ago but it is still premature to conclude they are advantageous on the whole, say two management experts.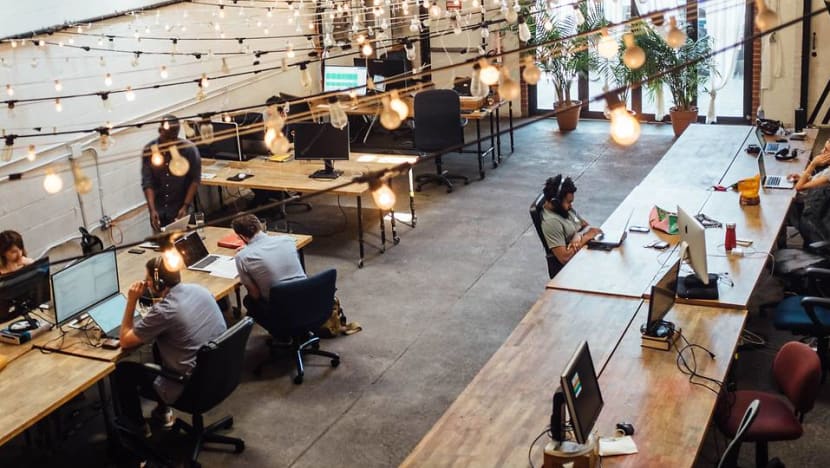 SINGAPORE: By now, most would have heard of co-working spaces – shared offices that independent knowledge workers, start-ups, small businesses, and increasingly, corporate employees use.

Chances are, you may already have tried out a co-working space. In a recent Channel NewsAsia video which explored the growth trajectory of co-working in Singapore, the flexible workspace market is expected to grow 20 per cent next year. 
We are also seeing similar growth trends in major cities across Southeast Asia including Bangkok, Jakarta, Manila, Hanoi and Ho Chi Minh City.

Flexible workspaces (both co-working spaces and serviced offices) in Southeast Asia have shown a compound annual growth rate of around 40 per cent from 2014 to 2017, much higher than in the United States (25.7 per cent) and Europe (21.6 per cent) over the same period, according to investment management firm JLL.

However, co-working, much like the term "sharing economy", has been applied to such a broad class of arrangements that the word is starting to lose significance.

Just as Couchsurfing and Airbnb were initially developed to provide temporary accommodation at affordable rent, co-working emerged from social experiments conducted more than a decade ago in response to new ways of working such as telecommuting and freelancing.

Back then, co-working sought to combine the independence of freelancing with the structure, community and human interaction of an office space.

Today, the term "co-working" barely resembles the early period of its inception. Co-working spaces have evolved to become stylish "serviced" offices catering to a wide range of purposes and interests such as health and wellness, woodwork, photography, and sewing, some even allowing clients to bring their dogs and children.

As the industry has grown, co-working spaces have begun to attract customers beyond the digital nomads and start-up entrepreneurs of the early years. The mix of technology, hospitality, and community has enticed many working mothers, students, yoga practitioners, and corporate employees to use co-working spaces as another location for them to work and mingle with like-minded peers.

As co-working gains popularity across Southeast Asia, we provide a balanced view to the numerous advantages of co-working described in the media.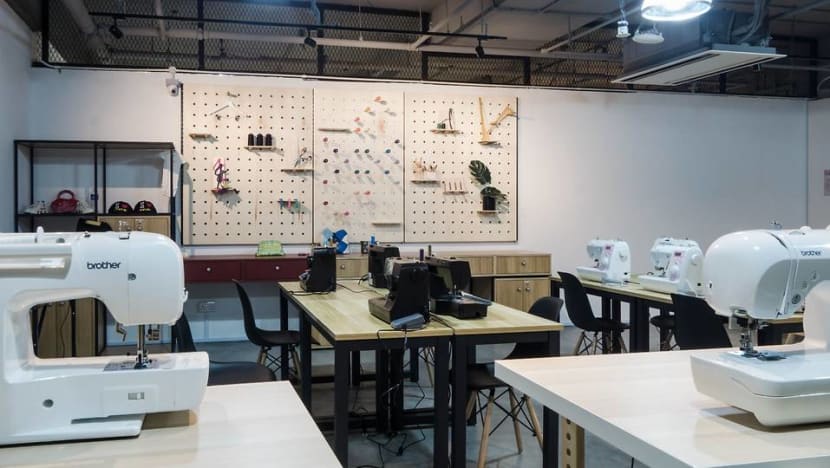 DOWNSIDES OF CO-WORKING

While co-working spaces may be conducive for networking and socialising, the diversity that co-working spaces embrace may not be advantageous for some looking to establish business connections or make friends with like-minded peers who share the same values.

For example, what would a fintech start-up entrepreneur have in common with a co-worker who's setting up a modelling agency? Being part of the wrong community may lead to a mismatch in terms of culture and values, which causes dissatisfaction and stress to individuals using these co-working spaces.

Some individuals may also feel compelled to adjust to the evolved standards and culture. You may have to dress up or make an effort to interact with people, or be open to others jumping into your discussions to offer their opinions even if you have urgent deadlines to meet.  

Co-working spaces are also usually designed with open office layouts to support and encourage interactions. Similar to open-plan offices which have been found to be distracting, co-working spaces lack privacy as co-workers create noise through talks, phone calls, and meetings in an open space.

A co-working space might not live up to its hype. One in a prime location can also become too crowded for any work to be done.

Some co-working spaces also don't have fixed desks, so you would have to move around in search of a free space.

Also, it's important to know what you want. Do you need to use a conference room? Is occasional privacy important? 
We typically have to pay to access co-working spaces. While the price is usually lower compared to maintaining a permanent office space, users of co-working spaces often forget the additional costs to access other facilities such as private meeting rooms, phone booths and printers.

According to a MoneySmart price comparison table compiled in July 2018, a hot desk costs around S$300 to S$500 a month for unlimited access. If you want a dedicated desk or private office for yourself, it costs around S$600 and S$750 or more respectively.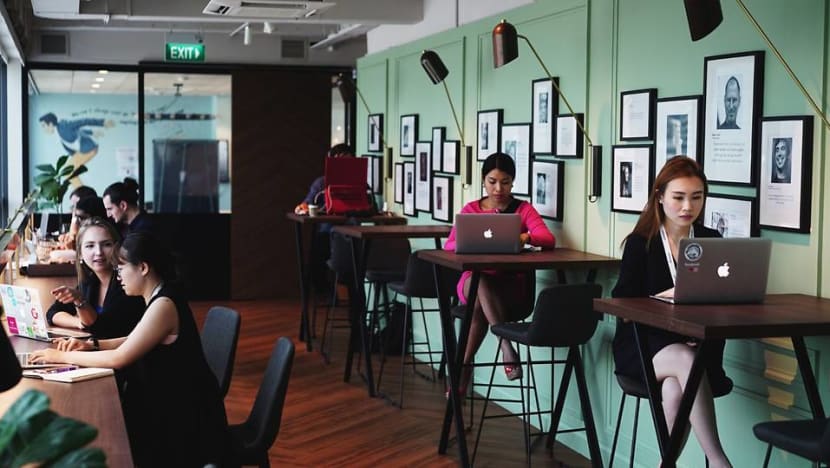 When you think about it, there is not much difference between a co-working space and a library space supplemented with visits to nearby cafes. The only difference is a basic co-working space typically costs a few hundred dollars each month, while a library space is free.

CO-WORKING SPACES AND WORK–LIFE BALANCE

Co-working spaces are all about convenience and making work fun, but are we blending the boundaries between work and life at the cost of productivity and focus?

Interestingly, while we would expect to see an increase in female start-up entrepreneurs with the productivity and creativity benefits that co-working bring, the Startup Muster 2018 survey revealed that the number of female start-up entrepreneurs in Australia has continued its downward trajectory since 2016.

An Australian female entrepreneur we knew remarked that co-working spaces provide spatial flexibility but do not ease the structural tensions working women faced in managing their work and family responsibilities. 
Sure, co-working spaces may empower working mothers with networking opportunities and support from a community of like-minded career women, but this does not reduce their responsibilities such as taking on a greater share of parenting and household duties.

As with a traditional office, one still has to travel to co-working spaces, often located in the prime areas of major cities. 
The costs of a long-term subscription to co-working spaces also continue to privilege people with the means and capital who can afford the fees over others who may need a co-working space more urgently. 

Further, if your start-up expands and you need more space to accommodate your staff, co-working can quickly become a lot more costly than a traditional office space.  

In many countries, co-working remains nascent and has yet to gain traction among certain groups with the least work–life balance such as working mothers and full-time employees with care responsibilities.

Thus, it is still premature to claim the many advantages that co-working spaces purport to bring.

Julian Waters-Lynch is Industry Fellow in Innovation and Entrepreneurship at RMIT University. Carys Chan is Lecturer/Assistant Professor in Management at RMIT University.