Commentary: 'Weaponising' food amid Ukraine war might be Putin's real trump card
Russia's blockade of Black Sea ports is driving up food inflation and exacerbating the global hunger problem that may drive more migrants to Europe. It has become a problem Western citizens, and thus their leaders, cannot ignore, says international security expert Stefan Wolff.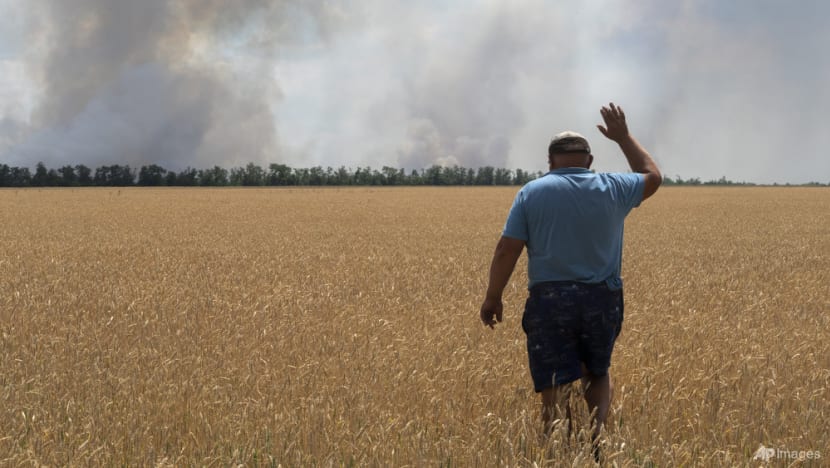 BIRMINGHAM: One of the increasingly obvious consequences of the Ukraine war is a growing global food crisis, with United Nations Secretary-General Antonio Guterres warning in March of a "hurricane of hunger". But it is not as simple as farmers in Russia and Ukraine being unable to go about their business amid a protracted war.
Ukraine and the West have not hesitated in calling out the deliberate "weaponisation" of food by Russian President Vladimir Putin. Besides uncertainty about future crops and surging food prices, perhaps the most talked about has been Russia's blockade of Ukrainian Black Sea ports.
All the barley, wheat and maize, on the verge of rotting in warehouses, have been cut off from traditional export routes. This has led to a 30 per cent drop in grain exports from Ukraine in the first half of 2022.
Using hunger as a weapon of war is not new. In 2018, the United Nations Security Council unanimously adopted a landmark resolution against the use of starving civilians as a tactic in war. 
Countries with high dependence on food imports from Ukraine and Russia, such as Somalia, Libya, Djibouti and Lebanon, are already vulnerable to food insecurity. The World Food Programme has been warning for years about a global hunger crisis, with almost one billion people suffering from malnutrition, due to climate change, armed conflict and the COVID-19 pandemic. Everything has now been exacerbated by the additional shock of war in Ukraine.
Yet, none of this has stopped the Kremlin now from weaponising food as part of its broader confrontation with the West. On the contrary, Russia has been using a range of tools, including reducing gas flows to the European Union and offering preferential prices to potential allies, to hit back at Western economic sanctions.
FOOD PRICES AND ENERGY CRUNCH HIT THE WEST DOMESTICALLY
Western leaders are undoubtedly anxious about how the strain on food supply has hit closer to home.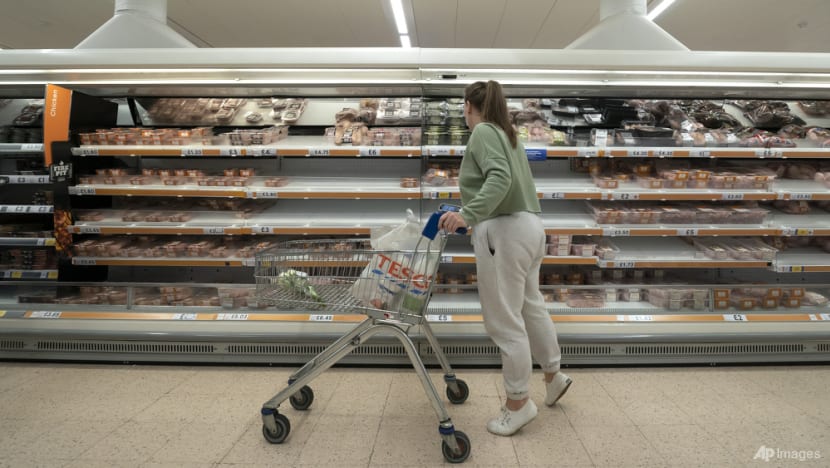 The West is in the thick of a cost-of-living crisis. Rising food and energy prices continue to drive inflation – it rose to a 40-year high in the US and an all-time high in the euro zone in June. In the United Kingdom, inflation stands at 9.1 per cent - the highest level since 1982 and among G7 countries currently - and is predicted to rise to well above 10 per cent later this year.
Food shortages aren't expected to occur in the US and Europe but food prices are rising uncomfortably. Even though Ukraine has reportedly sown 75 per cent of the land planted in 2021, the question of whether it can be harvested and exported still remains.
When households are squeezed, domestic tensions are likely to increase and pressure will be on Western leaders to bring inflation and prices under control. The French government had earlier pledged to increase social benefits and issue food vouchers.
And in the current summer months of the global North, food may be the main preoccupation. But as winter approaches, tensions will only ratchet up further if people risk being unable to heat their homes as well.
Russia had already cut off gas supplies to EU countries like Poland. And with the Nord Stream 1 pipeline, which carries Russian gas to Germany, currently shut off for 10 days for annual maintenance, there are worries the shutdown could be continued.
MIGRATION DRIVEN BY FOOD CRISIS?
The food crisis in the global South will also be difficult to ignore in Western capitals. It's not just about international leadership and a vision of "Progress towards an equitable world" – the stated goal of the German G7 presidency this year.
But there is also the concern of new waves of migration to Europe from countries hit by the food and energy crises. Migration pressures are already high and have a recent history of being weaponised, as the European Commission has accused Russian ally Belarus of doing in end-2021. Thus, security experts increasingly consider migration a factor that can influence political stability by overwhelming local resources and stoking domestic tensions.
The EU commissioner of home affairs said it was impossible to predict how many people could try to reach EU countries.
The options available to Western leaders are limited. The Global Alliance For Food Security, announced at the G7 summit in Germany in June, has pledged an additional US$4.5 billion to ensure global food security, bringing G7 commitments so far this year to over US$14 billion.
But this is, if anything, a short-term fix. More promising is the reopening of export routes along the Danube river and a new round of UN-mediated negotiations between Moscow and Kyiv in Turkey aimed at achieving an end to Russia's blockade of Ukraine's Black Sea ports.
COMBINED PRESSURES ON WESTERN LEADERS
The challenge for Western leaders is to maintain a strategic outlook on these combined pressures.
By weaponising hunger on a global scale, Putin is putting the lives of hundreds of millions of people at risk and making it difficult for many more in Western countries to get by. Moscow has doubled down by saying the West only had itself to blame for the food crisis, calling for crippling sanctions to be removed before the Black Sea blockade could be lifted.
Blaming the West and Ukraine for the growing global food crisis is another way in which Russia tries to exert more influence and regain some control of the strategic narrative on the war in Ukraine.
It appears the weaponisation of food could be Putin's trump card. It has become a problem Western citizens, and thus Western leaders, cannot ignore.
The growing dilemma is that with a military victory of Ukraine over Russia in the near future less likely calls for a premature peace deal will grow louder.
Ukraine President Volodymyr Zelenskyy has urged the G7 countries to help end the war in Ukraine by winter but whether they have the will and ability to do what it would take to accomplish this - further increase military aid and intensify economic sanctions - is far from assured.
Stefan Wolff is a Professor of International Security at the University of Birmingham.