Commentary: America needs to treat its shootings as a public health emergency
Scientists and doctors have mobilised against powerful vested interests, such as Big Tobacco, before and must do so again as gun violence becomes the leading cause of death among children and adolescents, says the Financial Times' Anjana Ahuja.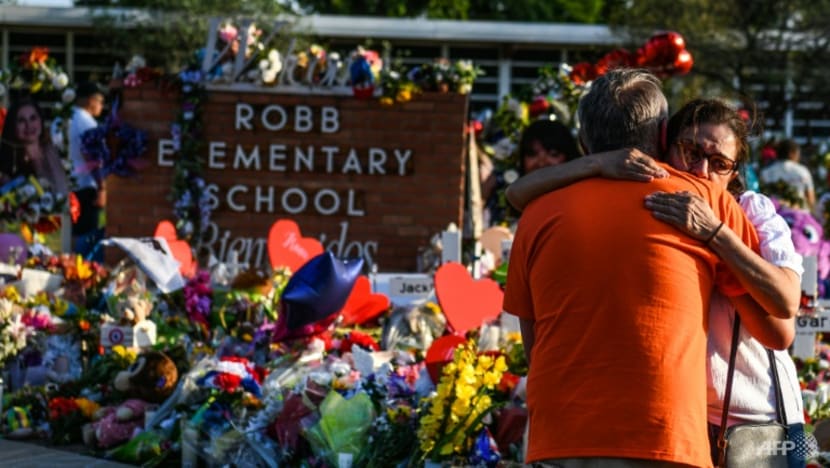 LONDON: Gun violence in America could have been labelled a public health crisis decades ago. But in 1996, Jay Dickey, a Republican congressman in Arkansas, backed by the gun lobby, was tasked with neutering research into firearm injuries. 
Mark Rosenberg, former head of the US National Centre for Injury Prevention and Control and a supporter of gun violence studies, was the public health doctor at the sharp end of Dickey's artful questioning.
Their face-off resulted in the notorious Dickey Amendment to a government spending bill, which technically prohibited federal research money from being used to promote gun control. In practice, firearm studies virtually stopped. That research chill lasted until 2018, when a report finally clarified that academic inquiry did not amount to political lobbying.
More than a quarter of a century later, Rosenberg became close friends with a repentant Dickey and even gave a eulogy at his funeral.
"Jay and I came to understand that there are policies, programmes and laws that can both reduce gun violence and protect the rights of law-abiding gun owners," Rosenberg, who went on to lead the international non-profit Task Force for Global Health, told me. "But you can't figure them out in your head: You have to do the research and test them out." 
TREAT GUN VIOLENCE LIKE TRAFFIC ACCIDENTS AND TOBACCO
He is among many increasingly loud voices pushing for gun violence to be reframed as an issue of public health, akin to road safety. This month, a report showed that gun injuries overtook traffic accidents in 2020 as the leading cause of death in the US among children and adolescents.
Days after publication, the shooting at Robb Elementary School in Uvalde, Texas, killed 19 children and two teachers.
Now, after two decades of lost research, academics are becoming more outspoken about the need for change. Scientists and doctors have mobilised against powerful vested interests before in the name of public health, notably Big Tobacco. This feels like a comparable moment.
Given the constitutional right to bear arms, Rosenberg believes an outright gun ban is not viable. But, in the same way that road safety did not come from banning cars, gun safety does not mean giving up all guns: "Gun owners are not evil but have been fed a lie," he says.
"The myth the National Rifle Association perpetrates is that you can either have gun safety, or you can keep your guns, but you can't have both. That myth is killing us and our children."
Rather, public health should do for firearms what it did for roads. Studies that led to changes in road and car design, such as speed bumps and collapsible engine blocks, have saved lives year on year.
For guns, he says, it means asking four key questions rooted in epidemiology: What's the problem that needs solving, such as who gets killed by which weapons; what are the causes, such as drugs, alcohol or access to guns; what works to prevent injuries and deaths; and how can successful measures be scaled up.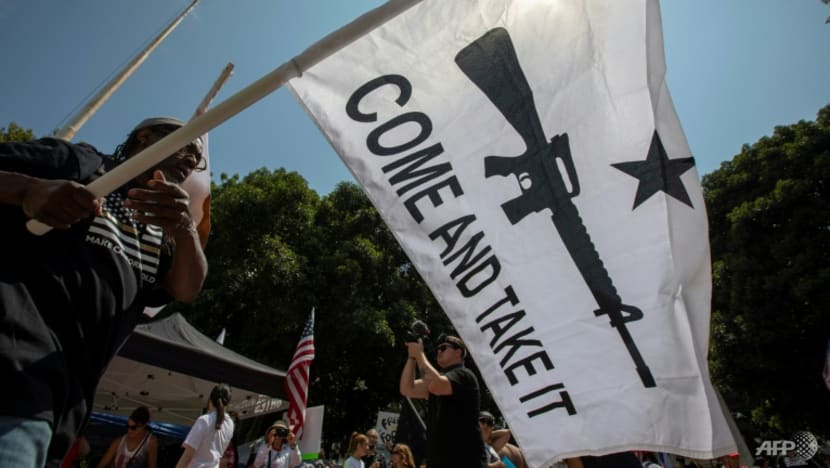 Possible interventions for study include effective background checks, "red flag" laws that would allow weapons to be removed temporarily and barring domestic violence abusers from having guns.
A police SWAT team delayed entering the school in Uvalde, challenging the claim that arming good people helps to counter rogue shooters. Others propose arming teachers and tightening school access, even though putting guns in classrooms risks accidental shootings.
FIGHTING BACK NRA AND GUN LOBBY
Signs of a fightback against the gun lobby began in 2018 when firearm studies resumed. Back then, the NRA warned "self-important anti-gun doctors [to] stay in their lane". Medics, sick of picking bullets out of young bodies, responded on social media with the defiant hashtag: #ThisIsOurLane.
After Uvalde, the American Academy of Paediatrics demanded: "When will we as a nation stand up for all these children?"
That sense of academic outrage has only grown. A blistering post-Uvalde editorial in Scientific American pointed out that more children die by gunfire in a year than on-duty police officers and military personnel, that firearm-related assaults are more common in gun-heavy states, that having a firearm at home doubles the risk of being killed. 
Its editors, who call for a firearms safety agency, lament: "The science is abundantly clear: More guns do not stop crime . . . We are failing our children, over and over again."
The public is on their side. The statistics are on their side. Guns now kill more American kids than cars or cancer. These are preventable deaths. If that does not constitute an immediate public health emergency, what does?
Source: Financial Times/geh