Commentary: Why do we pay to scare ourselves for fun in haunted houses during Halloween?
Non-horror fans may not understand why some enjoy screaming at ghosts, zombies and other monsters that jump out to scare us, but the thrill of haunted houses has a lot to do with our brains, says Nanyang Business School's Zhang Kuangjie.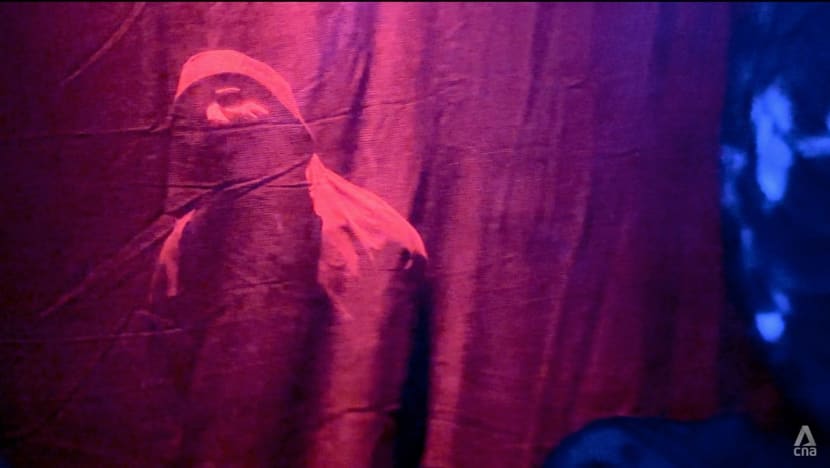 SINGAPORE: Halloween is around the corner, the time of year when wearing masks used to mean a completely different thing. With almost all COVID-19 restrictions lifted, thrill seekers must be looking forward to some frightful fun in Singapore.
After a two-year pandemic hiatus, the Halloween Horror Nights is back for its 10th edition at Universal Studios Singapore. We can also board a haunted aircraft at the Singapore Discovery Centre, go to the Momok Drive-Thru at Kampong Wak Hassan, or sail on a ghost ship cruise along Pulau Blakang Mati ("island of death from behind" in Malay, the former name of Sentosa).
Non-horror fans often find it hard to understand. Surely being chased by zombies and spooked by pontianak is not a feeling we would consider pleasant? Fear is generally a negative feeling many of us want to avoid.
So why would anyone spend their hard-earned money to scare themselves for fun?
WHY WOULD WE PAY TO SCARE OURSELVES?
It turns out there are several good reasons why people visit haunted houses, and they have a lot to do with hormones and our brains.
For one, there's the adrenaline. Experiencing – even simply anticipating – the jump scares and creepy monsters stimulates both our body and mind. The fright can induce an adrenaline rush and a surge of energy on the spot.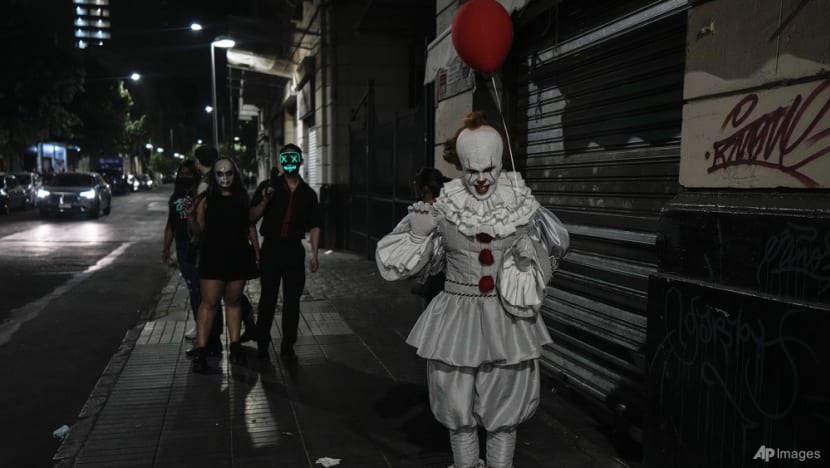 Those who enjoy horror movies can simultaneously experience both fear and joy, research tells us. We may hide our eyes when the suspense gets too much to bear, but for horror fans, it is the most harrowing, frightful moments that provide the most pleasure.
Haunted house experiences can be a form of escapism. It throws us into a world of supernatural and mythological creatures, far from our everyday lives. Many of us enjoy such books and movies, so actually outrunning monsters can be a surreal but fun experience.  
Haunted houses also provide the perfect venue to bond with friends and family. We are social beings – we foster strong bonds when we get scared together, support each other, and brave through as a team. In frightening situations, our body releases oxytocin, a hormone known to facilitate feelings of closeness and social interactions. 
The sense of relief when it all ends also triggers endorphins, the same "happy hormones" released when we exercise or eat. Making it all the way through the haunted house and proving that we could handle all that anxiety also gives us a sense of satisfaction and confidence.
ENJOYING HAUNTED HOUSE EXPERIENCES
But why do we still get scared even though we know these horrifying creatures are no more than actors in costume and prosthetics?
Our rational brains may understand this, but our emotional brains tend to take over once we are in the haunted scenes. The line between our perception and reality blurs.
In a dark environment with spooky sound effects, a jump scare triggers a spontaneous "fight or flight" physiological reaction. Our heart rate and breathing get faster, it's hardwired in all of us.
In fact, knowing that we are surrounded by actors here to scare – but not harm – us helps us to experience enjoyment from frightening moments. Research suggests that we need to have a mental "protective frame" to enjoy being scared.
Specifically, we need to know that we are physically safe and to have a sense of control about managing the perceived dangers encountered. For example, we know we will have no problem outrunning those zombies (never mind that they aren't exactly giving chase).
Studies show that lacking such a mental protective frame reduces people's preference for horror-related consumption.
Haunted houses may not be everyone's cup of tea, but humans have long been scaring ourselves and each other – from pulling pranks and whispering ghost stories to going on roller coasters and taking up extreme sports.
It's easy to see why horror aficionados keep coming back for more.
Zhang Kuangjie is Associate Professor of Marketing at the Nanyang Business School, Nanyang Technological University, Singapore.