commentary Commentary
Commentary: A tale of one HDB flat across two generations
Resisting redevelopment and insisting on lease extension run counter to what's best for a family and a neighbourhood, say two observers from NUS' Institute of Real Estate Studies.
SINGAPORE: The redevelopment of ageing properties is an important stage in the life cycle of urbanised cities with limited land supply.

For a small country like Singapore, when houses built in the country's early years age, redevelopment becomes increasingly pertinent both from an economic and urban renewal perspective.

Ageing houses, if not redeveloped, have significant implications for the community and individuals due to changing demographic, lifestyle and housing needs.
WHEN THE STARS ALIGN FOR A FAMILY OF FOUR
For a typical family of two parents with two children living in a typical 4-room flat, after both kids get married, set up their families and move out of the flat, their parents end up with two excess rooms in their flat.
Daily chores of upkeeping their flats may unnecessarily strain the old couple who would be in their fifties or sixties by then. So right-sizing to a smaller flat is an attractive option to monetise their large flat and supplement their financial needs, especially after retirement.

The option works perfectly well, if the balance lease of their flat is still relatively long and can fetch a good price from a buyer with the requisite financing. This scenario holds in the case where they bought the flat directly from HDB at the age of 25 and retire at the age of say 65.

By then, their house will be around 45 years old, taking into account the construction and waiting time of approximately five years, with a balance lease of around 54 years.

However, if the parents choose to continue to live in their flat until their last days, they may sell it to the Government through the Lease Buyback Scheme and have some money for their golden years.

If they don't, their children may inherit the old flat after their parents pass on with a balance lease of around 30 or less years, but choose to sell it off.

After all, the flat value is likely to depreciate as it reaches the tail-end of the lease term and will ultimately be returned together with the land to the state, when the lease expires.

WHAT HAPPENS NEXT?

But should their children wait until the lease runs out?

Some say why not, for they may be picked for the selective en bloc redevelopment scheme (SERS). But supposing they don't, most older flats with a short balance lease are unlikely to command premiums in the resale market.

Any potential buyer will probably only pay for the use value of the flat taking into account the remaining lease term.

The family should also bear in mind that SERS has only applied to only approximately 4 per cent of the HDB flats with significant redevelopment potential, conditioned on there being sufficient space for replacement flats to be built nearby.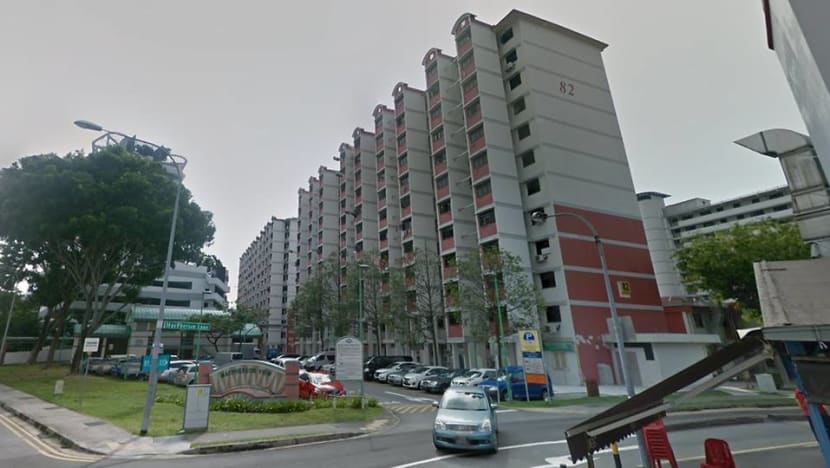 Many say despite the small chance for SERS, a large number of buyers will still flock to the resale market to pay high prices for old flats in good locations – but this is a scenario that will be less likely in the future.

Why? Ever since Minister of National Development Lawrence Wong tackled this issue of irrational housing choices made by some buyers in a Facebook post last year and explicitly mentioned that land on which leases have expired will be returned to the Government, the ground has shifted.

The issue of decaying HDB leases has remained in the spotlight since, and public housing's relationship to Singapore's social compact further complicates the issue.
Heated debates among parties have ensued, between cynics who place little hope on possible government intervention and others who hold onto unrealistic expectations hoping that the Government would at least dole out some "candies" when HDB flat leases expire.

CLEARING THE AIR ON LEASE EXTENSION

Prime Minister Lee Hsien Loong has cleared the air at the National Day Rally with the announcement of the expanded Home Improvement Programme (HIP II) and Voluntary Early Redevelopment Scheme (VERS) in dealing with this hot-button issue.

PM Lee explained in great length why lease extension is not an economically sustainable solution, consistent with the notion of "sustainable development" defined in the United Nation's Report of the World Commission on Environmental and Development (1987) - that is: 
Development that meets the needs of the present without compromising the ability of future generations to meet their own needs.

Lease extension is not a desirable answer to the paradox of ageing flats and a longstanding social compact of housing as a form of social security from the perspective of urban land use and preserving economic value.

Land reclamation is not a panacea to land scarcity problems in many countries, including Singapore. Long-term land-use planning is necessary to ensure that there is sufficient land for future land use and housing needs.

Lease extension without intensification of use impedes the long-term growth of a city. It foils land optimisation, prevents new, innovative land uses and leaves open questions about the quality of land use.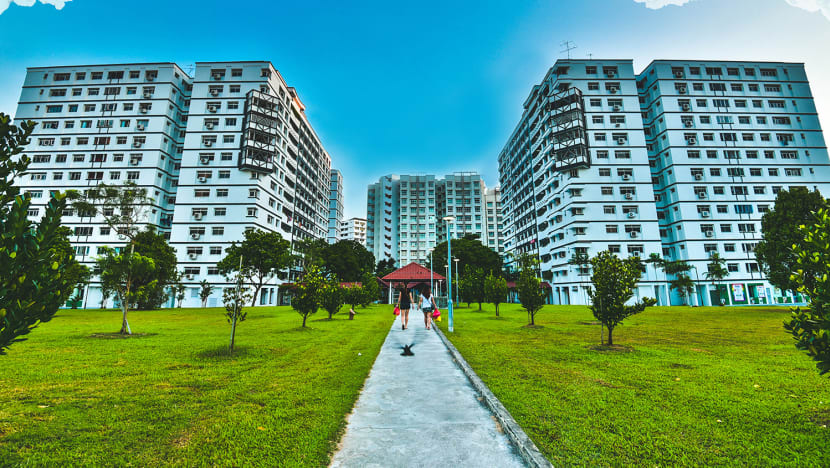 If old, low-density housing blocks are preserved through lease extension, more land must be sourced for new public housing flats to meet the growing demand by residents including supporting infrastructure for any new towns like roads, sewerage system, and amenities such as schools, markets and neighbourhood shops.

There are also limits to the heritage argument of conserving huge swaths of homogenous HDB flats which might have little unique architectural features. 
While some might argue for the need to keep some older HDB flats to preserve the unique charm and character of HDB neighbourhoods, maintaining these HDB blocks, which were in all likelihood built to last for as long as their leases, will come at a higher cost with time, and strain residents and public coffers.

The last anyone wants is for beloved HDB flats to become liabilities. Old and dilapidated buildings could choke off urban revitalisation, which runs counter to sustaining a modern city.

Functional and economic obsolescence may also set in earlier, due to changing lifestyle and demographics. While smart home features may appeal to younger, more tech savvy families, it's fixtures like non-slip floor tiles, grab bars, ramp that are more useful when people age.

BACK TO THE FUTURE

Back to our family of two parents whose kids have moved out. If the parents want to age in their homes, but don't want to subscribe to the Lease Buyback Scheme, there are now safeguards in place to help cushion that scenario.

Though details are pending, the newly proposed VERS may allay their concerns of lease decaying, giving an option for HDB residents to vote to return their balance leases to the government. But it depends on whether their neighbours say yes too.
HIP II, on the other hand, will help improve and rectify common wears-and-tears, and provide them with a living space that is safe, secure and pleasant, even after 60 years. 

Most importantly, the Government's stand on not pursuing lease extension is firm and clear, and serves as a forewarning to those buying older flats that the Government has no intention of granting an extension of lease. So that should moderate the property market.

MINDSET CHANGE NEEDED

Perhaps the issue is a need for a change in people's notions of public housing. One should be mindful of the goals of public housing - that is to promote homeownership while ensuring their affordability and sustainability.

Public housing, in the form of BTO flats, have aimed to provide a lifetime's home to one household at a time – and the moves at the National Day Rally have served to reinforce this objective in the face of expiring leases.
If public housing is exploited for private benefit, and home buyers continue to speculate in old flats, future generations may have to bear the effects of higher housing prices, as land resources are gradually depleted over time.

Sing Tien Foo is Director of the Institute of Real Estate Studies (IRES), National University of Singapore. Chia Liu Ee is a Research Analyst at the same institute.