Commentary: Why Singapore is still an attractive tourist destination for Indonesians
Singapore remains a key destination for medical tourism and leisure travel for Indonesians, says ISEAS-Yusof Ishak Institute's A'an Suryana.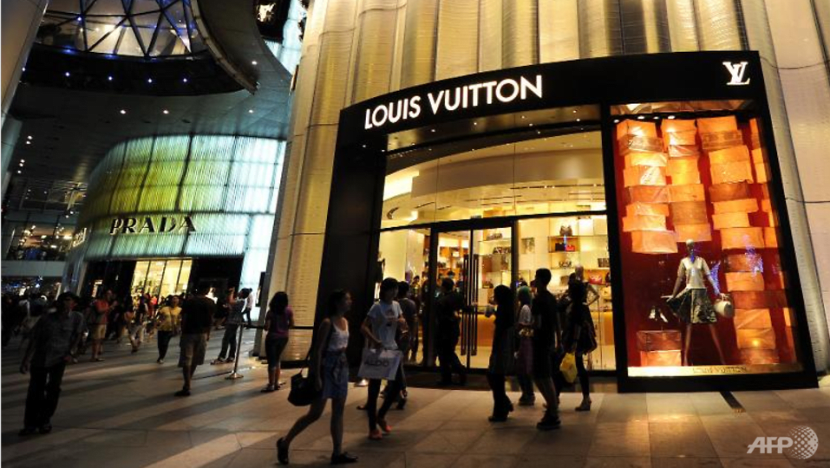 SINGAPORE: High enthusiasm among Indonesians following the establishment of a Vaccinated Travel Lane (VTL) shows Singapore remains a popular destination for the people of the world's fourth most populous nation.
The VTL announcement by Singapore Tourism Board (STB) was widely publicised by mainstream media outlets in Jakarta and some other regions in the country, such as Detik, Kompas and Waspada two weeks back.
The excitement around the news indicates high demand among Indonesians to visit Singapore, especially for leisure activities.
Many are making plans to visit Singapore for leisure purposes, including seeing their families and spending time visiting tourist attractions.
So many people were keen to make the travel, the Immigration and Checkpoints Authority (ICA) had to deal with a "system disruption" after its website crashed following "a concurrent surge of applications" to enter Singapore through VTL scheme from Indonesia and Malaysia.
Almost 35,000 users were trying to log in when the application portal open, ICA said.
Who are these Indonesians wanting to travel to Singapore? And why does Singapore seem to remain a popular destination for Indonesians, especially when Indonesia has other fascinating holiday options?
INDONESIANS LOVE THE CITY LIFE
Indonesia was Singapore's biggest market in terms of visitor arrivals and tourism receipts in 2014, according to the Singapore Tourism Board's Marketing Insights research, though that top spot has since gone to China.
"Since Singapore is readily accessible to Indonesia, they visit frequently for short getaways … Singapore can be considered familiar territory for them," the research highlights.
Singapore was also a top destination for Indonesian travellers before the pandemic.
In 2019, 11.69 million Indonesians travelled out from Indonesia's numerous airports and seaports, according to a 2019 survey on Indonesian's outbound travel by Indonesia's Central Statistics Body (BPS).
Most visited Malaysia (35 per cent), for including medical tourism. Popular destinations include Kuala Lumpur, Selangor, Penang and Melaka.
Singapore came in a distant second with 18.4 per cent visiting the country in that year, followed by Saudi Arabia (12.5 percent). Other countries, like Timor Leste, China, Thailand, Japan and Australia, accounted for less than 5 per cent each. Traveling to Sydney, Melbourne, or Tokyo are expensive for Indonesians. Indonesian cities, such as Bali, Yogyakarta and Jakarta, are the real alternatives to traveling to Singapore.
But Singapore offers a safer and cleaner urban landscape, with strict law enforcement against litter and pollution - something many Indonesian cities are lacking.
Indeed, while safety in some Indonesian cities have improved, Jakarta ranked 46 out of 60 cities surveyed, according to the Economist Intelligence Unit's Safe Cities 2021 Index.  Although an improvement from 53 out of 60 cities in 2019, this ranking is still far below Singapore, which ranked third in the same poll.
With a large variety of accommodation and ease of getting around the island, Indonesian tourists enjoy the comforts of spending time in Singapore.
The cost of a flight is also low when Singapore is a short distance from major cities like Jakarta, Medan and Batam.
These qualities make Singapore particularly attractive to Indonesian millennials who want to spend leisure time in a city while escaping from their daily routines, according to a recent Udaya University research project. This is a unique niche that cements Singapore status as one of the most popular tourism destinations for Indonesians.
Singapore is likely to maintain this niche in the coming years, given little prioritisation by the Indonesian government in developing city tourism in Indonesian cities. Toll roads, seaports, airports and tourism attractions are sorely lacking.
Although President Joko Widodo had announced in 2019 Indonesia would build "10 New Balis", the government has since pared down ambitions to focus on only four out of the 10 projects. It aims to improve accesses, attractions and amenities in Borobudur temple in Central Java, Mandalika in West Nusa Tenggara, Labuan Bajo in East Nusa Tenggara, and Lake Toba in North Sumatra.
Still, none offer urban escapes. All are focused instead on Indonesia's historical value and its natural beauty, enabling Singapore to maintain its competitive edge as the eminent urban tourist destination for Indonesians.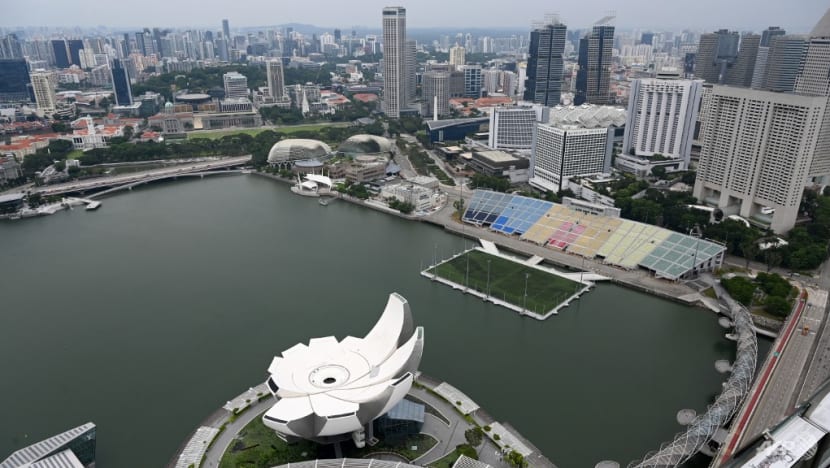 MANY INDONESIANS ARE MEDICAL TOURISTS
Indonesians are also drawn to Singapore due to its excellent medical services. Indonesians are expected to spend Rp 100 trillion (or approximately S$9.5 billion) for medical treatment abroad, according to deputy minister of health Dante Saksono Harbuwono.
Some 500,000 foreign patients are treated in Singapore each year prior to the pandemic, with about half from Indonesia. Some 6,000 Indonesians even ventured overseas to get standard medical check-ups completed, according to state enterprises minister Erick Thohir, with Singapore a key destination.
Singapore is a top choice, with Indonesian medical tourists citing confidence in the skills of medical workers, modern healthcare equipment and cultural similarities with Indonesia as top reasons, according to a 2019 EDP Sciences stem publication.
The country's infrastructure also supports this medical tourism drive, with easy access to hospitals, the presence of many tourist attractions near where family members are being treated, not to mention its tropical weather is familiar to Indonesians.
Knowing outbound medical tourism comes at a huge opportunity cost for the Indonesian economy and lost chances to develop its healthcare system, Indonesian authorities have pushed for investments in domestic medical tourism.
But plans are still in their early stage, with intentions for an Indonesia Health Tourism Board to coordinate efforts. Minister of tourism and creative economy Sandiaga Uno has announced 15 class A and class B hospitals to be built in greater Jakarta, Bali and Medan provinces as medical tourism pilots.
A good number of Indonesians are expected to use the VTL for medical reasons, although the vast majority are expected to visit Singapore for leisure and personal reasons, including visiting their family members, according to 2019 data from BPS.
The suspended Singapore-Indonesia Reciprocal Green Lane was supposed to be a stepping stone for more travel links between the two countries. The VTL embodies that desire.
As infection numbers have been brought under control in Indonesia and Singapore, and Southeast Asia reopens, there is optimism to travel again among Indonesians.
But the emergence of the new coronavirus variant Omicron bears watching as it may affect Indonesians' appetite to travel especially if more restrictions are imposed on the VTL.
Another factor is the Indonesian government's plan to impose stricter controls on travel around the Christmas and New Year period to avoid a possible surge of coronavirus infections. There may be limits on flight tickets for that period, according to PT Angkasa Pura II, the operator of Soekarno-Hatta Airport.
A'an Suryana is Visiting Fellow at ISEAS - Yusof Ishak Institute, Singapore. This commentary first appeared on the ISEAS - Yusof Ishak Institute blog, Fulcrum.