commentary Commentary
Commentary: More than personal chemistry needed to change North Korea's ways
It appears that North Korean leader Kim Jong Un is interested in easing North Korea's isolation and improving the country's economy, but bigger challenges lie ahead, says one observer.
SEOUL: The most viral image from the recent summit between South and North Korea is of two men, one clad in a dapper Western-style suit and another wearing an all-black Mao-style dictator getup, smiling as they walk hand in hand along and across the Cold War's last frontier.
The eyes of the world were trained on the narrow strip of heavily-guarded land that separates South and North Korea on Friday (Apr 27) as President Moon Jae-in and leader Kim Jong Un got together for the first such meeting since 2007.
Their affection sent a message of rapprochement after decades of recrimination.
At the beginning of the day, Moon stood on the South Korean side of the border, smiling, extending a hand to Kim as he approached. The two exchanged greetings, then Moon invited Kim to cross over to the southern side.
In stepping across, Kim became the first-ever North Korean leader to set foot in South Korea.
MOMENT OF SPONTANEITY
This was all planned, but then the two leaders veered off script.
In a move that officials say was not part of the original schedule, Kim then invited Moon to walk with him over to the North Korean side of the line, which he did.
In the meticulously-scripted world of international diplomacy, this was a moment of real spontaneity, a rare chance to see two countries' relationship evolving in real time as their leaders engage with each other on a human level.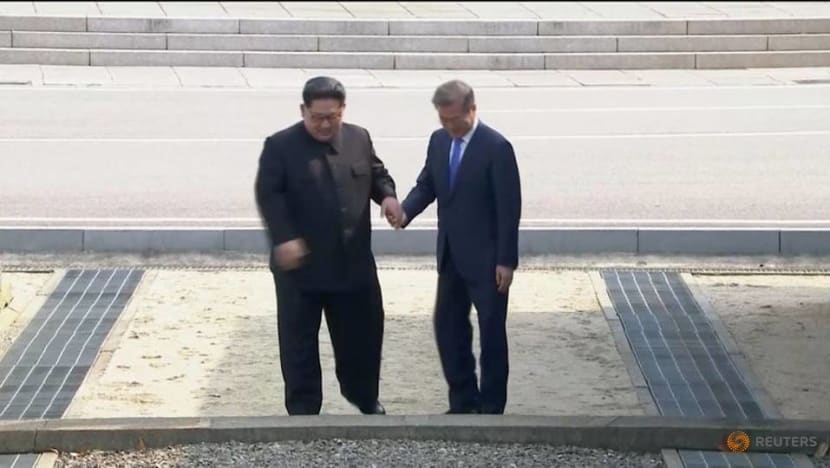 In clasping hands as they walked back and forth across the border, the two leaders appeared to be telling the world that they, as Koreans, were free to move about their land as they wish, and that if they choose to cooperate, they can overcome artificial, political barriers.
The rest of the day went just as smoothly, with the two leaders holding meetings, taking an afternoon stroll, and eating dinner together with their wives.
For anyone who hasn't spent much time in Korea, this is how things work here.
In doing business or cooperating in any significant way, it is expected that you'll spend some time getting to know your counterpart, sharing food, making small talk and getting to know each other. Alcohol is almost always involved.
AMBITIOUS OBJECTIVES
At the end of the day's talks, the two Koreas released a statement with a set of ambitious objectives - to maintain the spirit of cooperation seen since the Pyeongchang Olympics, which North Korean set a delegation to, by holding regular meetings and cultural exchanges.
The two sides also pledged to work to ease military tensions that have plagued the peninsula for decades, opening new lines of communication in the government and military, and eventually working toward an arms reduction.
Then comes the big challenge: What to do with North Korea's nuclear programme.
For all the smiles and photo ops, the summit won't end up meaning much if it doesn't do something to bring the world closer to a real solution on North Korean denuclearisation.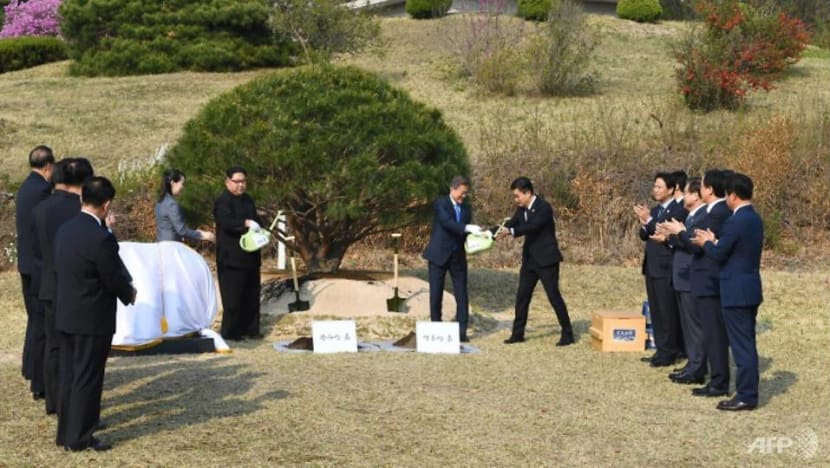 A NUCLEAR-FREE KOREAN PENINSULA?
The summit statement contained a clause where the two sides pledge to work together for a nuclear-free Korean Peninsula.
Anyone who has followed North Korean affairs for a while knows that this phrasing contains more meaning than is immediately obvious.
North Korea in the only nuclear power on the peninsula and the United States no longer keeps nuclear weapons in South Korea, so strictly speaking, for the peninsula to be free of nukes, all that would need to happen is for North Korea to get rid of theirs.
But that isn't quite how North Korea sees it. The US maintains a large military presence in South Korea, with several bases, and the country falls under the US "nuclear umbrella," meaning that, as an ally, the US is prepared to defend South Korea with its own nuclear weapons if necessary.
Note that the statement didn't include a plainly-worded sentence to the effect of "North Korea agrees to get rid of its nuclear weapons," and that the statement pledged only efforts, not results.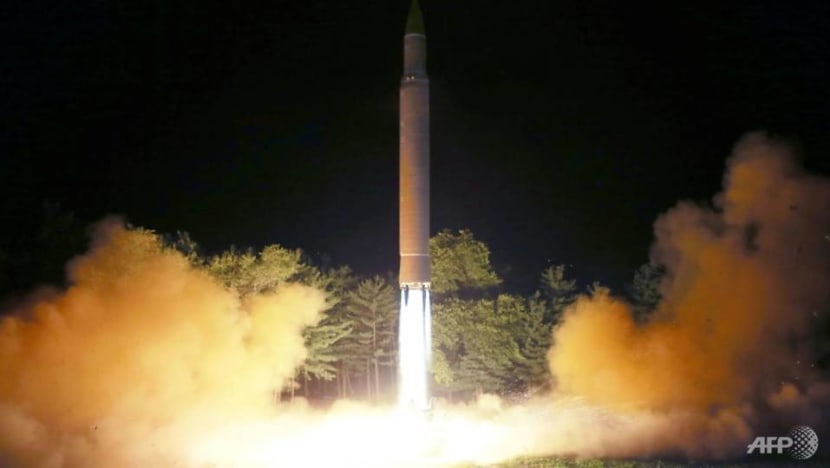 BEYOND SUMMIT'S 'LOVE FEST'
So while neither leader would acknowledge it during Friday's lovefest, executing the terms of yesterday's agreement may require a discussion on the question of ridding South Korea of American troops.
If Moon wants to maintain close relations with his country's main ally, the US, sending all those troops home would be difficult, if not impossible.
Nevertheless, the leaders of the Koreas appear set on working together, and they have time.
Moon is less than one year into his five-year term, and as Kim inherited leadership of his country, he can be expected to hold power indefinitely. If the two have established something of a personal bond, that could pay dividends down the line.
As a caveat, it is useful to remember that in Kim's time in power, he has been ruthless in eliminating anyone he perceived as a threat.
He has purged officials he considered insufficiently deferential to his rule, or capable of building a base that could challenge him, including his uncle (by marriage).
He must have some end goal that involves more than making a new friend.
While it appears that Kim is interested in easing North Korea's isolation and improving the country's economy, North Korea still has an ideology based on autonomy, on carving a path that is separate from the international order.
MORE THAN PERSONAL CHEMISTRY NEEDED
Though personal rapport among leaders can sometimes shape the contours of history - like how Ronald Reagan and Mikhail Gorbachev found they could get along and work to end the Cold War - it will take more than personal chemistry between Moon and Kim to change North Korea's ways.
Let's not forget that just months ago the two Koreas were on the brink of war. Both leaders deserve credit for getting along and making a peaceful gesture.
But bigger challenges are ahead. This could be the beginning of a long, peaceful and productive friendship.
Or it could be the latest false start in a decades-long stretch of disappointments.  
Steven Borowiec is the politics editor of Korea Expose.