commentary Commentary
Commentary: Malaysia's new leadership line-up strengthens Mahathir's hand
Mahathir Mohamad named three Cabinet ministers and announced the establishment of a Council of Elders on Saturday (May 12), in a move that strengthens his position within the Pakatan Harapan coalition, says one observer.
KUALA LUMPUR: Malaysia's seventh Prime Minister Dr Mahathir Mohamad wasted no time in getting to work after the 14th general election concluded with the country's first ever change in government.
The Barisan Nasional's defeat was both shocking and historic, since Malaysia has never known any other government since its independence in 1957. Time is ticking against the new Pakatan Harapan government for it to prove itself capable and show quick results.
In a major move on Saturday (May 12), three days after polling day, Mahathir announced the names of the top three Cabinet positions, apart from himself as Prime Minister and Dr Wan Azizah as Deputy Prime Minister, as well as a Council of Elders. These moves will surely strengthen Mahathir's hand over the administration.
The three he named are Lim Guan Eng as Finance Minister (from the Democratic Action Party, DAP), Mohamad Sabu as Defence Minister (from the Amanah party, the breakaway arm from Islamic party PAS), and Muhyiddin Yassin as Home Minister (from Mahathir's own Parti Bersatu, and former deputy prime minister under recently deposed Prime Minister Najib Razak).
He was to have announced 10 ministers altogether, but the remaining seven will have to wait. Negotiations with four parties within a political coalition are challenging and a fine balance is required to ensure fair representation, including that of ethnicity, gender and capabilities.
Unlike Barisan within which UMNO was the dominant party in most if not all decisions and appointments, this time the four parties consider themselves to be equal partners with no one party having a stronger position over another.
However, Mahathir in a live telecast statement the following day iterated that although some deliberation among party leaders would take place, the ultimate decision over the final Cabinet members would be taken at the discretion of the Prime Minister.
This may irk some members of the Pakatan Harapan coalition. Yet considering the urgency of addressing the country's numerous problems, it seems fair to demand swift and efficient action, bearing in mind also the Prime Minister's age, who at 92 is the world's oldest elected leader. But Mahathir is doing all he can.
READ: A commentary on Pakatan Harapan's winning strategy.
READ: A commentary on the bewildering game of politics in Malaysia and the rot within the Barisan Nasional.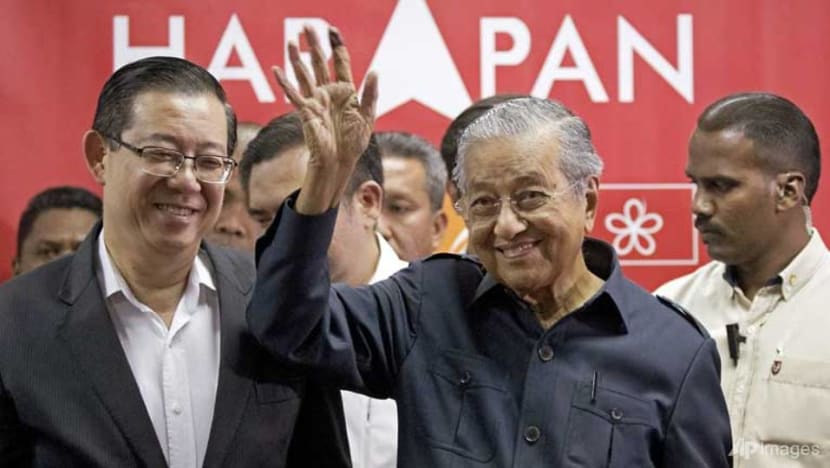 LIM GUAN ENG'S APPOINTMENT STRENGTHENS COALITION POLITICS
The appointment of Lim as Finance Minister is a bold move in the right direction for a few reasons.
First, Pakatan had in its election manifesto committed to separating the positions of Prime Minister and Finance Minister to avoid a conflict of interest.
It was in fact Mahathir himself who first occupied the two positions simultaneously after sacking Anwar Ibrahim (Deputy Prime Minister and Finance Minister in 1998), thereby starting the very practice later followed by his successors and heavily criticised by Pakatan leaders.
Appointing another person into the position is therefore a positive move that provides some check and balance between the top leader and his financial advisor.
Second, it is the first time the position will be held by a Chinese Malaysian since 1974 (occupied by then President of the Malaysian Chinese Association Tan Siew Sin). 
During this election campaign, Barisan leaders had repeatedly painted Pakatan as a coalition manipulated by a Chinese-dominant DAP, preying on insecurities among Malay rural communities and suggesting that they would suffer economic losses at the hands of the DAP if Pakatan came into power.
Where having a strong Malay Prime Minister helps to mitigate these fears, appointing DAP's secretary-general as Finance Minister also indicates confidence on Mahathir's part.
It is also a reasonable decision given Lim's two-term track record in successfully managing Penang's finances, during which time the Auditor-General's reports praised Penang for its healthy and prudent spending.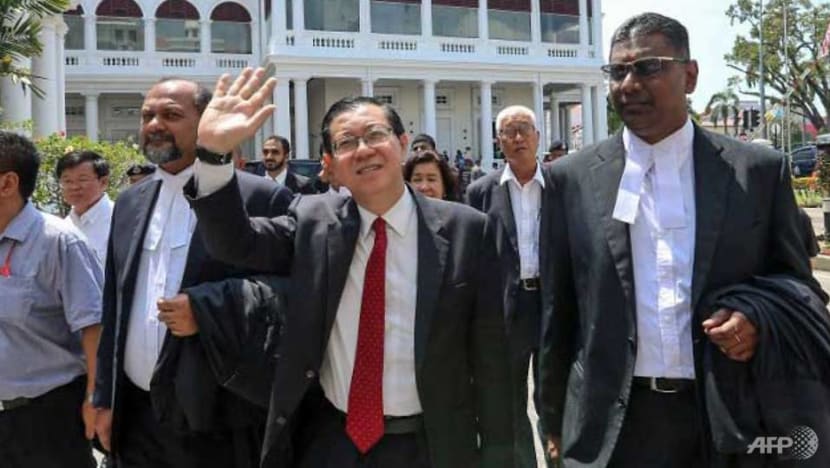 While it is based on qualifications – Lim is an accountant by training – Mahathir's appointment also helps to strengthen coalition politics as a whole. 
The other two appointments are also predictable, since by seniority Mohamad Sabu (commonly known as Mat Sabu) and Muhyiddin Yassin respectively would naturally take up top ministerial positions, the latter having significant government experience.
Mat Sabu, who has been detained twice under the Internal Security Act, has been a career politician known for his public-speaking abilities, but will need to prove himself capable of helming the hefty Defence Ministry.
COUNCIL OF ELDERS WITH TIES TO MAHATHIR
Mahathir's additionally appointed Council of Elders serves as an advisory body to shape policies and programmes to achieve the 100-day promises made by Pakatan Harapan.
Chaired by Daim Zainuddin, Mahathir's former finance minister, the team includes former central bank governor Zeti Akhtar Aziz, former president and CEO of Petronas Hassan Merican, businessman Robert Kuok and economist Dr Jomo Kwame Sundaram, many of whom had been either stalwart supporters or people who had served under Mahathir.
Dr Jomo is the exception in this array, who in the 1990s was publicly critical of Mahathir's imprisonment of Anwar Ibrahim, as well as his economic policies. In late 1998, Vincent Tan, a known close associate of Mahathir, sued Dr Jomo for defamation for his articles on alleged cronyism and business in the country, but dropped the case subsequently.
Dr Jomo's appointment suggests Mahathir is giving priority to economic reform over personal friction.
Bringing in these eminent experts who have vast experience and expertise is also intended to give observers and investors a sense of stability and assurance. Several were architects of the Malaysia Incorporated policy that Mahathir shaped in the 1990s and technocrats able to jump right into rebuilding the nation's fundamentals.
This council has already begun work, and is expected to conduct immediate investigations into key economic matters. They have already met with key government-linked companies to align governance and investment policies, to ensure markets remain positive and stable.
These independent individuals will also be able to study alleged wrongdoing perpetuated within various ministries and investigate if they had been directed by senior civil servants under Najib's government.
Already Mahathir has named the Attorney-General's Office, the Malaysian Anti-Corruption Commission and the Election Commission as three government institutions that will need to be thoroughly examined for bias in their previous policies, with corrective action taken where necessary. 
Mahathir has equated the process of forming the new Cabinet with that of Tunku Abdul Rahman's in 1957, stating that this would be a small Cabinet that takes dressing from the Tunku's model, which had less than 10 members and which later grew to accommodate more portfolios when proven necessary.
Mahathir has also committed to not more than 30 ministries being eventually formed.
Such hearkening back to the early days of the nation's formation is a stark reminder to those he is addressing that this is a new beginning. 
Perhaps this is what the country sorely needs now - a fresh start, led by one strong and fiercely determined individual.
Tricia Yeoh is chief operating officer of the Institute for Democracy and Economic Affairs.