commentary Commentary
Commentary: Pakatan Harapan's successful campaign strategy, informed by data, powered by people
Data highlighting Malaysians' key concerns helped the Pakatan Harapan connect with voters and formulate a winning strategy in Malaysia's 14th General Election, says Khor Yu Leng.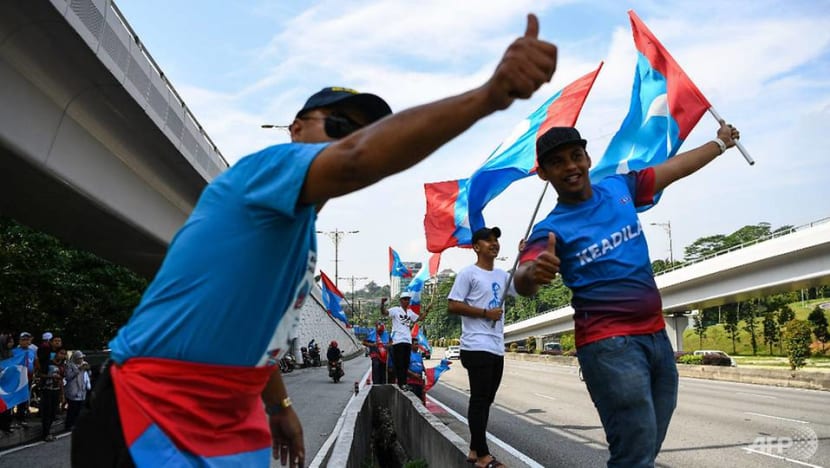 KUALA LUMPUR: News of an extraordinary political upset for Barisan Nasional came through slowly after polls for Malaysia's 14th General Election (GE14) closed.
Mahathir Mohamad, leader of the Pakatan Harapan coalition, claimed victory for Anwar Ibrahim's Parti Keadilan Rakyat, under whose flag the Pakatan Harapan coalition parties contested under.
Where many have called the win a "shock victory", in fact, there were early signs of voter concerns that Pakatan paid close attention to and worked hard at addressing to gain the electoral advantage.
DATA HELPED PAKATAN NARROW FOCUS
Recognition must go to Rafizi Ramli's think tank Invoke Malaysia for being among the first to shine a spotlight on the silent majority yearning for change and predicting the BN's collapse.
Amid huge scepticism, Invoke had gained recognition with their surveys of registered voters, and received major crowdfunding from many ordinary Malaysians.
Those inclined toward data would have sat up and seen these as early signals of a reticent yet dissatisfied majority - a sign that Pakatan clearly paid close attention to.
Many other groups of data had long suggested that Malaysians have been feeling the economic pinch. Despite feel-good headline GDP figures, a more nuanced appreciation of other figures presented a different picture.

Bread-and-butter worries had weighed heavily on voters' minds, incomes were lagging the cost of living, and housing affordability had worsened, including in Johor. Bank Negara Malaysia had been vocal on these problems.

READ: A commentary on playing the race card in GE14.

READ: A commentary on the bewildering game of Malaysia politics and the rot within the Barisan Nasional.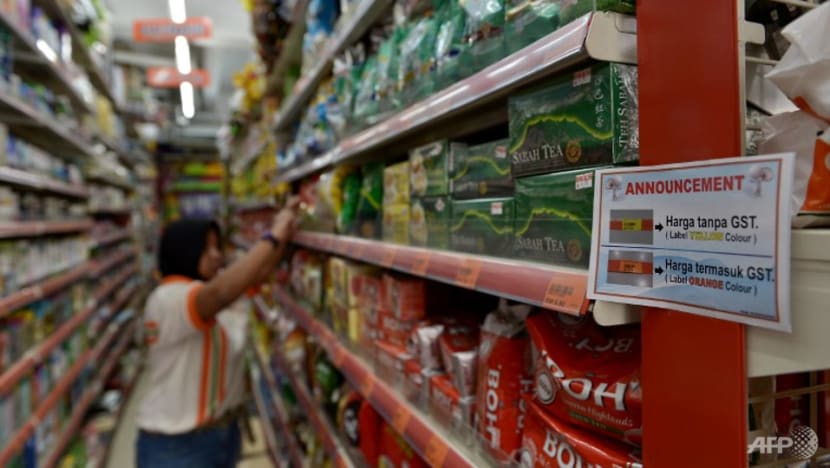 Official data also showed that Malaysians' incomes had been growing slower compared to that of foreign workers. The median income of Malaysians rose 5.9 per cent while non-citizens enjoyed an 8.5 per cent income growth in recent years.
Concerns about high-debt China projects and the worries about a debt-laden future facing young Malaysians were openly talked about at ceramahs held by Pakatan Harapan.

Pakatan Harapan also connected with Malaysians in running a campaign heavily focused on removing the GST and getting rid of corruption, a strategy that has paid off handsomely.  
THE MAHATHIR FACTOR
Where unlocking Malay votes which make up 70 per cent of the population was key to winning this election, the Mahathir Mohamad factor brought Pakatan Harapan access to FELDA and rural seats, even to some extent Sarawak and Sabah, despite his touchy history with them. 
Many remember him for the developmental state policies implemented during his time as Prime Minister and the benefits these brought their hometowns. The civil service also respects him.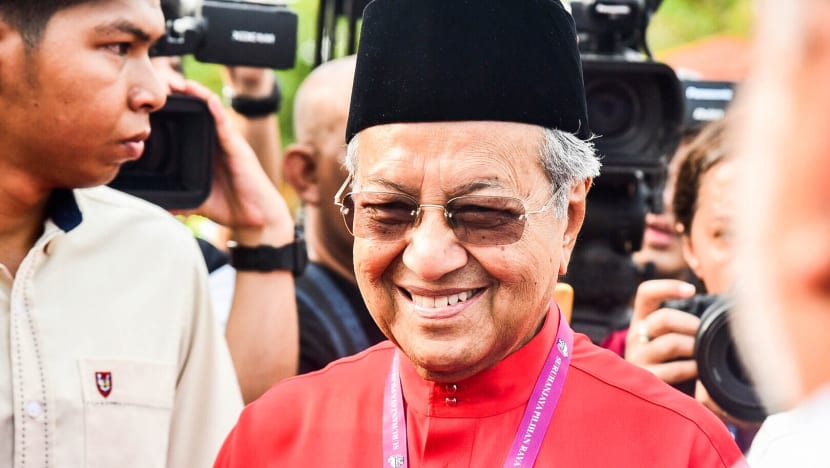 Pakatan Harapan also made a virtue out of necessity when Mahathir's party was deregistered. The coalition's decision to use the PKR logo to contest all coalition seats - a decision attributed to Mahathir - opened up access to Malay voters concerned about "DAP dominance".

The ability of the reformist nonagenarian to appeal to a wider Malay vote also seemed to have nudged disgruntled urban voters. They came out in droves as volunteers to oversee the polling process, and encouraged Singapore and even Australia-based Malaysians to travel back to cast their vote. No one had an excuse for inactivity when someone so much older seemed to be working so hard.

ANGER AT BN'S ELECTORAL TACTICS
The BN's rapid-fire spray-gun electoral tactics ruffled Malaysian voter sentiments. There was anger and frustration at what seemed like voter suppression and sneaky tactics.
Gerrymandering, electoral rules announced post-nomination day, the disqualification of candidates - all these issues culminated in voters' perceptions that BN was trying to rig the election in its favour.
Voter anger was already stoked when a Wednesday polling day was announced. This did have an impact on voter turnout, which at approximately 75 per cent takes us back to 2008 levels as anticipated.
Voters who had to travel back to their hometowns to vote also endured longer travelling durations. Traffic flows across main routes connecting urban residents to their hometowns, such as Klang Valley to Ipoh (blue), to Penang (grey), to Kota Bharu (orange), to Kuala Terengganu (green) and Singapore to Johor (purple), showed spikes as high as 60 per cent more time needed to travel along the same route. Yet this did little to dampen Malaysians' enthusiasm to exercise their vote.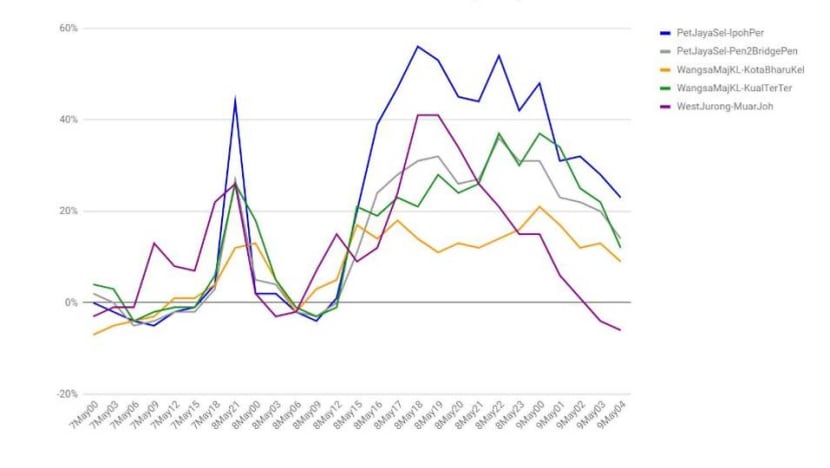 COMMUNAL INTERESTS UNITED, POLITICAL GROUNDS SHIFTING
Two decades ago, I was among a handful of non-Malays who one afternoon visited the home of Anwar Ibrahim. 
Malay voters then were pining for change, but Chinese voters clung to BN amid concerns about the Asian Financial Crisis and widespread street demonstrations in Malaysia and racial riots in Indonesia. Their votes cancelled each other out, buying the BN more time.
The tide swung in 2008, and again in 2013 where the popular vote went to the opposition. This shifted the ground for political elites within BN, and mobilised the silent majority suffering economically including those among East Malaysian communities.
LAST MINUTE FUMBLES, LOSING CONTROL OVER THE NARRATIVE

Both Mahathir and Najib Razak addressed the nation on the night of Tuesday (May 8), hours before polls opened.

While Mahathir relied on rhetoric and spoke about addressing sexism, discrimination, and protecting human rights and free speech, Najib spent this broadcast promising voters additional "goodies" to sweeten BN's manifesto.
However, the promises of tax exemptions for 26-year-olds and below, the doubling of BR1M handouts, and toll-free roads during Hari Raya did not seem to impress voters where many saw these as a last ditch effort by BN to buy votes.

BN also lost control over the narrative. Prevalence of social media, increased access to reliable data on mobile phones, and extensive use of Facebook within the country means BN can no longer rely on its usual blend of state-owned media stations - Bernama, TV1, TV3, Astro Awani - to control the narrative and messaging around key election issues.
In comparison, capitalising on the explosion in social media use by Malaysian voters, up from 15 per cent of the population in GE13 to 60 per cent this general election, Pakatan Harapan livestreamed all its major rallies and campaign speeches on platforms such as Facebook Live and Ubah.tv.
Voters around the country could share or watch the videos after they were filmed. This allowed Pakatan to reach a wider audience, beyond those who physically attended their rallies.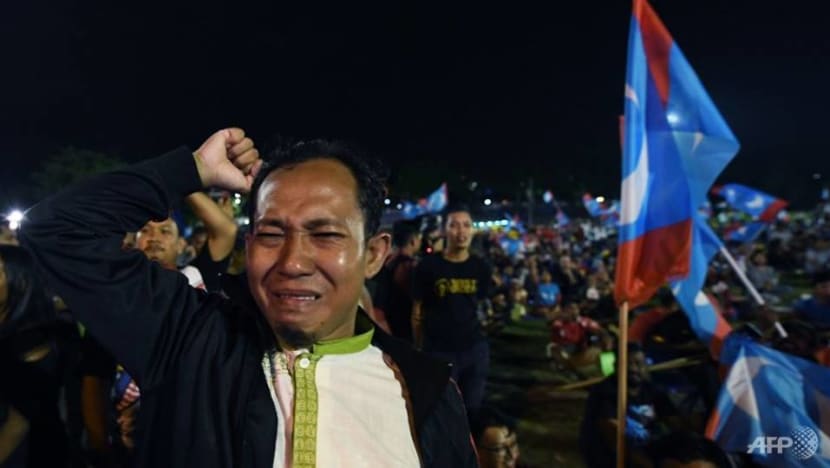 Pakatan enjoyed super dominance in urban-industrial areas as a result. There were incredible 83 per cent vote wins in Subang and similar results in Bangi and Damansara.
Johor urban centres majorities also went to Pakatan with dominating leads with 40 to 50 per cent majorities in Iskandar Puteri and Tebrau. In Penang, Pakatan trounced BN, claiming 37 out of 40 state seats.
The business community (located mostly in West Coast urban centres) was overwhelming in their vote and supported a change, but did so with their eyes wide open to the looming economic transition challenges.
The Malaysian ringgit has dipped but recovered slightly since. The declaration of public holidays and resulting suspension of trading over May 10 to 11 may help arrest a decline in the stock market.
Foreigners expected an easy Najib-BN win and only recently recalibrated this view to a tough win. They and others have been increasingly concerned about the future. 
Like many Malaysians, they hope Malaysia will get the check-and-balance of a two-party system right. It bodes well for the Malaysia economy and investment prospects if the capital and brain drain can be reversed; and the fiscal and debt situation can be fixed.

For now, it seems Malaysian politics have moved to the middle with two centrist groups emerging post GE14 - all thanks to Pakatan's successful campaign strategy and moves to counter BN's dubious tactics.
Khor Yu Leng is an independent political economist at Segi Enam Advisors.