commentary Commentary
Commentary: Post-Proton, Malaysia still dreams of a national car
Questions about whether Malaysia may invest in building up yet another national car manufacturer have opened up a wide range of possibilities, says one political economist.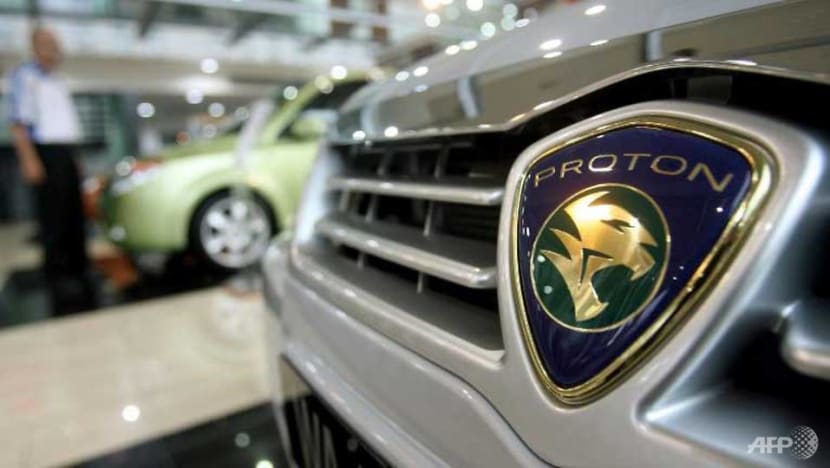 KUALA LUMPUR: If Prime Minister Mahathir Mohamad had his way, Malaysia would have another national car. He has been passionate about cars for a long time, reportedly starting off with motor spare parts business Bumikar in 1964.

While visiting Tokyo in June, he had mooted the idea once again, saying "the national car must be owned by Malaysians". 
A new national car would help raise Malaysia's engineering capabilities while energising the automotive industry and boosting the country's growth.

A partnership with Japan might help kick-start the idea but there is interest from other parts of Asia. In mid-August, China car makers expressed interest with one reportedly wanting to invest RM40 billion (US$9.7 billion).

DREAMS OF A NATIONAL CAR

Established in 1983, Proton cornered the car market thanks to hefty import and excise duties, pushing up foreign car prices for Malaysians. Even back in 2010, over RM7 billion in excise duties were collected annually.

However, faced with an ailing reputation and mounting concerns about reliability at home, Proton was unable to develop a sizeable export market.

On the other hand, Perodua, Malaysia's second car manufacturer, which made its debut a decade after Proton, has been the quiet successful sibling that has claimed a steadily increasing Malaysia market, reaching a high of almost 36 per cent, in 2017, eclipsing Proton. 

Perodua enjoys a good image and has been profitable.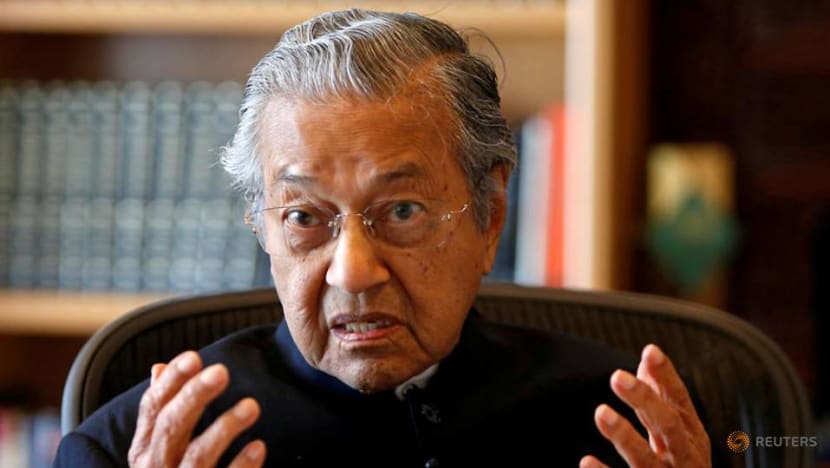 But Malaysian companies own only 68 per cent of Perodua. Even Honda Malaysia is only 34 per cent owned by a Malaysian company. 

Moreover, these are all mostly car assembly operations and not headquartered here. So in the eyes of the government, the dream of a successful national car company since Proton was sold off to Geely has become even more elusive.

PROTON GOES GLOBAL, BENEFITING MALAYSIA

Malaysia car enthusiasts have been more upbeat about Proton's prospects, ever since Chinese automobile giant Geely bought a huge stake in the company in June and announced an aggressive global push. Malaysians can look forward to plans for a better-priced Boyue SUV made in Malaysia.

But Geely's focus is likely on the international market. It is planning the establishment of Proton production facilities in China, to strengthen its hold on the Chinese car market.

Geely engineers may also improve many of Proton's other models to capture a larger up-market export market. They are already experimenting, and have fitted their flagship Bo Rui GE saloon with a hybrid engine designed by Volvo.

Malaysia can bring more to the table to this Geely-Proton partnership. If Proton's vendors back home in Malaysia can cut costs for Geely by up to 30 per cent, as is estimated, they may be well-poised to manufacture more components for Geely, some observers say.
Regardless, Geely's plan is to take Proton's annual production to 400,000 cars within 10 years, from under 100,000 units in 2017. But how much of Proton will still be made in Malaysia?

DO MALAYSIANS WANT A NATIONAL CAR COMPANY?

The chorus against a third Malaysian car manufacturer has been loud and clear, but there is potential for Malaysia to focus on the production of energy-efficient vehicles (EEV) which may uplift the country's manufacturing sector.

Apart from Geely's reported interest in upgrading its Malaysia facilities to participate in a third car project, Malaysia media reports also highlight that the government is studying a promising joint proposal by two Chinese electric vehicle players.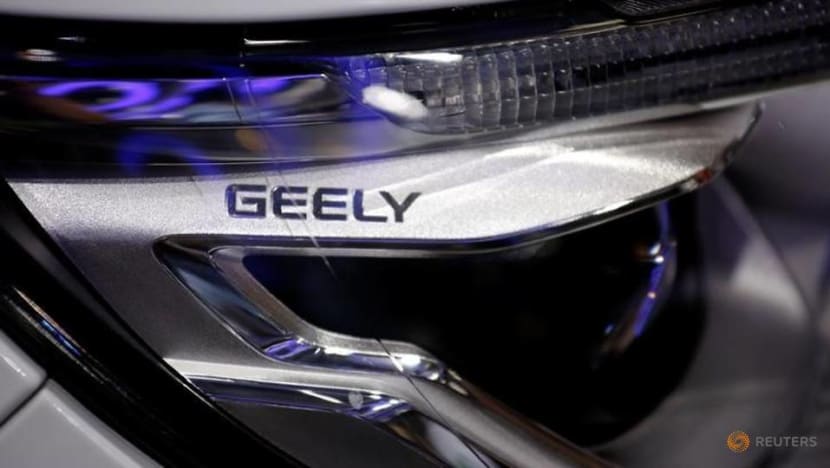 Led by GSR Capital, a Hong Kong-based venture capital firm doing deals with cutting-edge start-ups from China, the joint includes Nissan. 
They have proposed a regional electric vehicle manufacturing facility, including the production of electric car batteries with US$10 billion of investment, to create 15,000 jobs near Proton City in southern Perak.

In the last two decades, Malaysia abandoned its manufacturing sector and focused on services.

With an economy that has not seen a major manufacturing push for years, Malaysia may be stuck in a middle-income trap. A boost in services, driven only by the country's digital economy efforts, accrued limited returns. 
The conventional wisdom that the economy cannot run on services without a manufacturing base seems to be bearing out.

A senior KL-based fund manager said: 
"Malaysia capital markets have not gone anywhere in the last 30 years in the tech space. New listings are lacklustre. There are less than five tech companies with investable market caps. Technology transfer has stalled, and many manufacturers have not gone upstream. There is a brain drain and start-ups don't come to the market."

A national car for Malaysia is not all a bad idea if can be more than another Perodua or a reinvigorated Proton.

Malaysia's dream for a third national car manufacturer might find hope in the production of electric motorcycles, cars and buses, especially if these can feed the public transport sector, many observers have said.

Many talk about the need for a strong bus network as well as feeder buses for the various rail networks running short of ridership projections. There is also potential if it can cater to new demand found in the growing ride-sharing economy.

CHASING THE ELECTRIC VEHICLE DREAM

Malaysia would not be alone in this strong global push for electric vehicles. India's Tata Group and Mahindra & Mahindra are intensifying their development of electric and hybrid vehicles, including the production of lithium batteries and charging stations, as pollution control becomes an increasing preoccupation of many Indian cities.

While Elon Musk's Tesla has been leading the charge for electric cars and batteries, Japan's Toyota is ramping up its hydrogen fuel cells to produce a zero-emission electric vehicle that does not require substantial new infrastructure and plug-in times.

This development is held in some regard. KPMG's Global Automotive Executive Survey 2018 found that more than half of respondents regard fuel cell electric vehicles as the most important automotive trend over the next seven years. 
Other automakers such as BMW, Mercedez-Benz, Honda, Hyundai and Kia also have plans to roll out hydrogen fuel cell vehicles.

It's not difficult to envisage that EEVs may be the way forward to revive Malaysia's auto industry. With Malaysia already an assembling hub for some of the big automobile brands, a joint-venture with one or more companies could be struck up.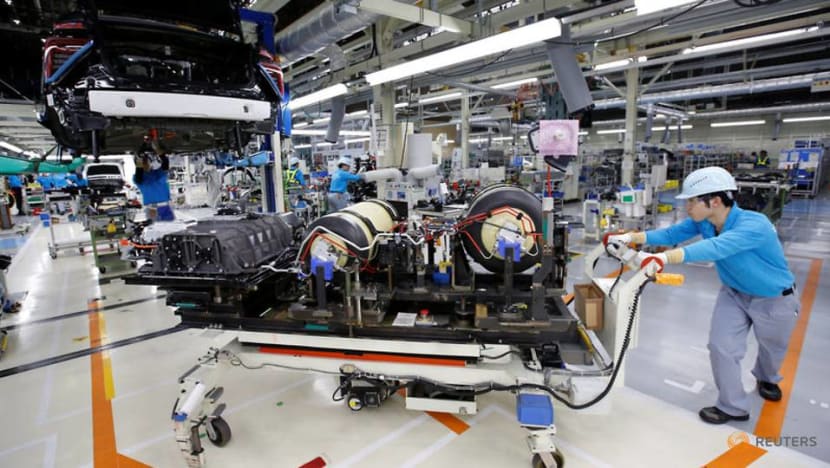 A major point of contention would be investment, where the new government has said that the country has a RM1 trillion debt. Given the Malaysian government's drive towards austerity, which has included relooking major infrastructure projects, it might be hard to justify pouring in state money into a car project.

But if the project is privately driven, it would be an opportunity to create a more competitive and vibrant manufacturing eco-system. 
In this regard, perhaps Malaysia needs to clearly define what a national car entails. After all, shouldn't the size and proportion of production and value-add created in Malaysia matter more than how much stake is owned by a Malaysian company?

THE GOVERNMENT'S ROLE MUST BE LIMITED

In any push to manufacture more vehicles in the country, perhaps the Malaysian government should limit its role to regulating, through a comprehensive automobile economic policy that supports the ecosystem with better incentives and export promotion. 
It should also have an improved transport masterplan with a CBD zoning policy to restrict vehicles and reduce air pollution.

Some senior trade and industry experts see a truly private sector driven automobile industry as a non-starter. There isn't a huge domestic market opportunity in private transport as Malaysia already has 0.88 vehicles for every person in the country. 

Indirect subsidies might be needed to kick start domestic demand and develop an export market, given that Malaysia has few cost advantages and lacks technical expertise.

A reboot could take heed from Thailand. Thailand's pick-up truck strategy targets an ASEAN market that includes rural and semi-rural sectors and is backed by the country's export-proven component industry.

But it should also bear in mind whether it intends to encourage more Malaysians to own a car, which may go against other policy aims of encouraging cost-effective public transport.
It should also consider which levers to achieve so without undue costs to consumers, given that it has already imposed significant duties on imported cars.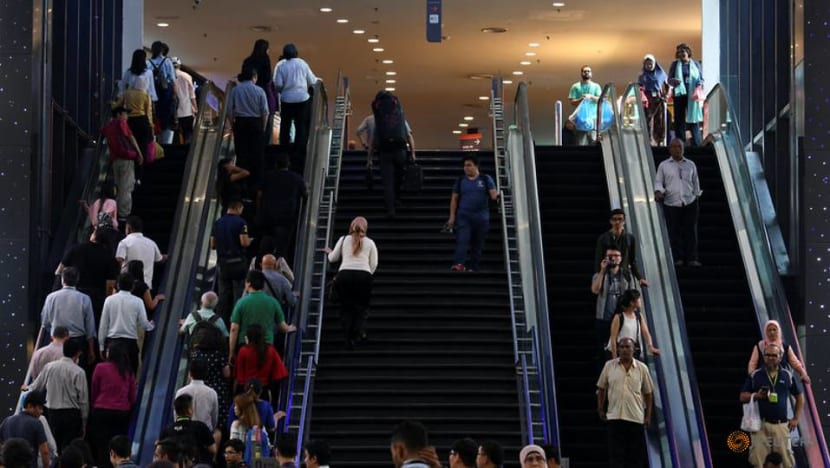 Malaysia should also be careful in "picking and backing winners" in specific technologies or technology partners, when the global automotive sector is still in consolidation mode amidst threats from new high-end technologies, and be careful to manage its relationship with business-technology partners.

BOOST TO ECONOMIC POLICY

Questions about whether Malaysia may invest in yet another national car manufacturer has opened up a wide range of conversations.

Close observers note that Prime Minister Mahathir's instincts may hark from the past, but he has been open and considered in discussions about projects and policy in this new term of government.

This new young administration could benefit from engaging energised economic stakeholders.

Whether consumers, financiers, or industrial specialists like myself; all have lively questions, incisive opinions and are keen to constructively shape the discourse for a renewed industrial push in this new Malaysia.

There are huge potential benefits from growing an indigenous car manufacturer but the project would must take a hard-nosed look at the market for electric vehicles, and why they would buy from Malaysia rather than from existing big names in this area. It should also be frank about the cost to Malaysians and other goals of government policy.

Khor Yu Leng is an independent political economist at Segi Enam Advisors.