commentary Commentary
Commentary: Move by St Margaret's Primary a test of parents' ability to deal with change. Will they rise to the challenge?
Change can be frustrating, but parents should embrace it and adapt to inconveniences, says one parent whose daughter is in St Margaret's Primary.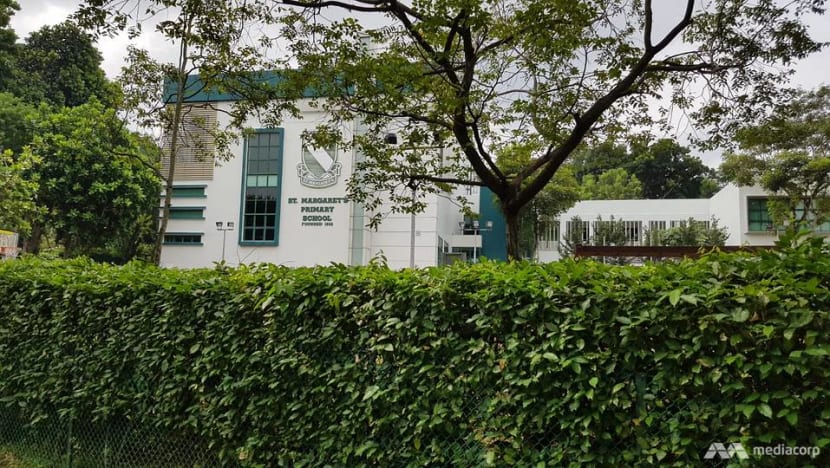 SINGAPORE: We recently received news that my daughter's school would be shifting come 2020. The school is preparing for a major upgrading exercise and has selected a temporary holding site some 4.5 km away.

The sudden news sparked off strong reactions from some angry parents. Some expressed concerns that their child will be preparing for PSLE during the two years at the holding site, and would have to not only adjust to the new school environment, but also the longer travel distance.

Others complained about the inconvenience as they have to juggle ferrying other siblings to and from school as well, and this would mean a disruption of their usual route.

I was surprised to hear about the upset parents. And I can't help but wonder, how resilient and future-ready can we expect our children to be if we are not open to change ourselves?

DEALING WITH CHANGE GRACIOUSLY

Granted, it's human nature to react to change with a dash of negativity. Like a survival instinct that kicks in, metathesiophobia (or the fear of change) tells us to maintain the status quo. Stick with what is safe and predictable, and avoid the unknown.

However, change can be for the better. And in getting out of one's comfort zone, there are often lessons to learn along the way.     

If you think about it, there are many "inconvenient" things that we parents do for the sake of our offspring.

We move from one part of Singapore to another to be close to our alma maters. Some of us even rent homes close to our school of choice, to get within the 1 to 2km zone for better chances of entry.  

Now that our school of choice needs to shift, it can be frustrating, particularly if you've moved close to the school or have no one to help with transporting the kids. 
But it may help to look at the bigger picture – the upgrading works will enhance the school's ageing facilities and create a better environment for its future students, including its current batch of Primary 1 and 2 students.

Since we have chosen this school, should we not trust that its leaders have done their best to select a site that meets the needs of its children?

On the other hand, could the school have done more to engage parents regarding the move? 
Instead of a brief letter that read like an announcement, could it have provided more details at the onset, and provided a space and time for concerned parents to meet the school principal and teachers – especially those who only recently enrolled their children in the school? 

While the school did send out a more detailed letter eventually, the truth is that no matter where the new location is, some parents will be more affected than others.

PUTTING VALUES IN ACTION

One of the strengths of the school is in teaching their students timeless values such as graciousness, integrity and tenacity. The school emphasises a different value each month and sends out reminders to parents to reinforce the learning at home.  

Perhaps this change is a chance for us to exercise the values we preach to our children.

What sort of values are we modelling to our young if we complain about the slightest changes in distance or travel times?

On the flipside, if we choose to be open-minded, they too will learn that change can be embraced.

Through the process, they will hone their adaptability and resilience, essential life skills that are much sought-after by employers in a digital age.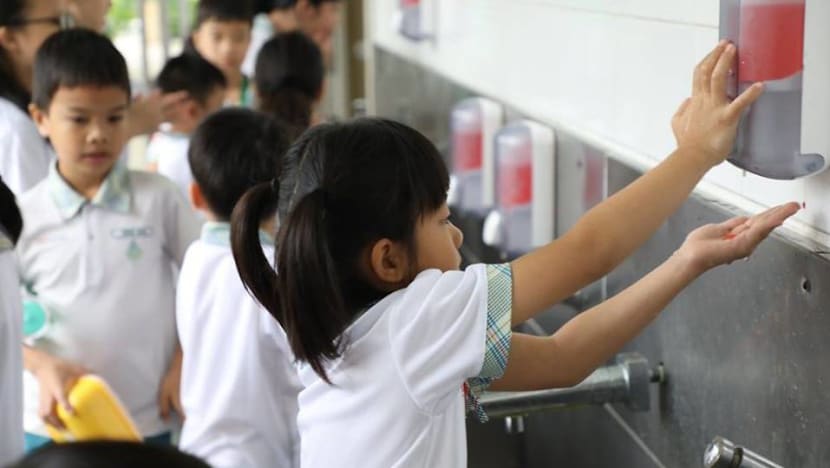 FINDING THE SILVER LINING

My daughter currently takes the school bus to and from school. She will also be in the first batch of students taking the PSLE with the new scoring system in 2021. 
When she voiced her sadness at not being able to study at and graduate from her own school, I empathised. But I also encouraged her to find the silver lining. I told her that she'd be in upper primary by then and able to take a public bus on her own.  

If we read between the lines, we'd realise that the children's gripes have nothing to do with travel time or dollars and cents.

Theirs is an emotional longing; this is after all a space that represents community, learning and friendship, and that holds fond memories of their growing-up years. It's only natural for them to yearn to see what the transformed school will be like.  

Perhaps we can learn from our girls, and drop our fixation about time and convenience, or the lack of it.

Don't underestimate our children. With our support, I believe they will learn to embrace the changes and challenges ahead with optimism and tenacity. They may even surprise us by adapting to the new environment quicker than we expect.  

Hopefully, this shift won't go down in history as just a narrative of the years that have been lost, but about the values found, and the better environment created for generations of students to come.
June Yong is a mother of three, an educational therapist and owner of Mama Wear Papa Shirt, a blog that discusses parenting and education in Singapore.