commentary Commentary
Commentary: A minimum wage isn't the answer to inequality
Oxfam's index that measures commitment to inequality has ranked Singapore poorly, and suggests that the lack of a minimum wage was one chief reason. But imposing a minimum wage introduces a whole host of other issues, says labour economist Chew Soon Beng.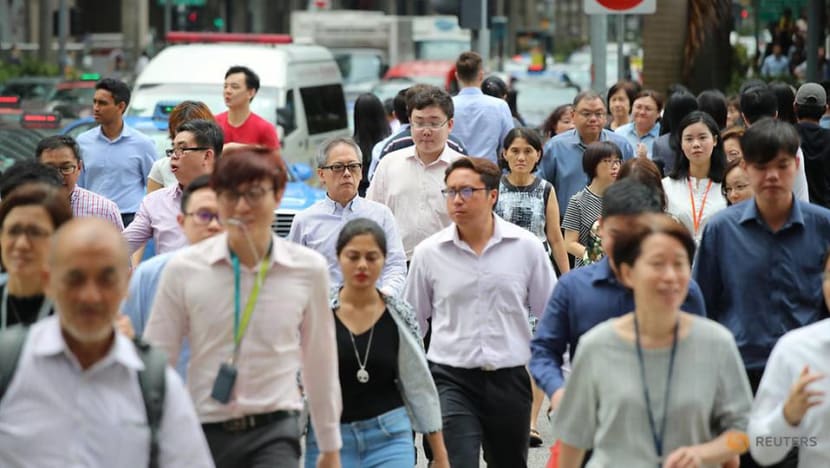 SINGAPORE: Most people think that rising income inequality is bad. It is bad for politics and it is bad for society. 
But what does it mean for our economic prospects as a country? 

THE POLITICS OF ENVY
In a striking 2015 experiment, certain households in Kenya across 60 villages were randomly chosen to receive large financial windfalls of US$400 or US$1,500. 
Those who received the cash experienced greater life satisfaction. 
Those who did not saw a decrease in their life satisfaction, to a larger extent than the increase in life satisfaction experienced by the first group.
Some say the dissatisfaction experienced by the second group shows the corrosive impact of the politics of envy. 
As an economist I am more interested in whether there is an adverse economic impact on those who did not receive more cash. 

If those who received large financial windfalls spend more, leading to higher prices of goods and services in the village, then, we can argue that the negative reactions from inequality are no longer merely emotional but have a tangible adverse impact on the lives of others.
HOW WE SHOULD MEASURE INEQUALITY
From the standpoint of a labour economist, inequality may have another problematic effect. 
An increase in income inequality is clearly undesirable if those in low-income households are not able to pursue certain economic opportunities or are prevented from realising their human capital potential because they don't have the requisite qualifications, capabilities or networks.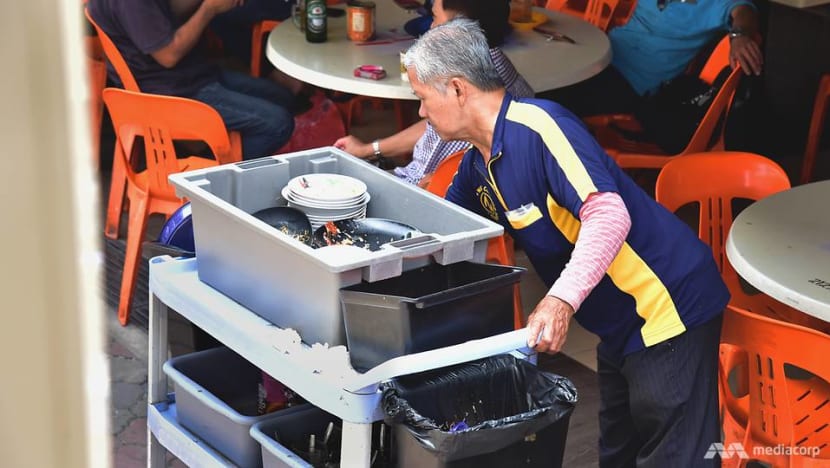 In this case, it is bad for politics, bad for the society and bad for the economy. In other words, to determine whether increase in income inequity is bad or good, we should also study whether there is social mobility. 
If social mobility remains strong, income inequality would be less of an issue. But looking at income inequality, which is the gap between those with very high income and those with very low income, is not sufficient, because one has to examine the poverty rate to see how widespread the impact of poverty may be. 
If the poverty rate is high, coupled with income inequality, social mobility is likely to be low.
ENTER OXFAM
A global index on efforts to tackle inequality by Oxfam has placed Singapore bottom 10 in terms of commitment to tackling inequality. 
No doubt, this is no good for Singapore's global image but when you look closer at the metrics by which the index judges countries by, one of the reasons for Singapore's poor ranking is our lack of a minimum wage. 
Oxfam implies that having a minimum wage will improve national outcomes in terms of achieving greater equality – whether through a lower poverty rate or higher social mobility. 
Is that really so?

UNEMPLOYMENT AND THE MINIMUM WAGE CONUNDRUM
Economic theory tells us that introducing a binding minimum wage will raise labour costs across all sectors and lead to businesses retrenching some workers. 

Where do the retrenched workers go? Either they will be left unemployed or they leave to work in the informal sector where wages are lower. 
In many developed countries that have a minimum wage, the minimum wage co-exists with an unemployment benefits scheme.

In this case, the minimum wage can widen the national wage gap between those who earn high incomes and those who earn low incomes, because some in this latter category have now been made redundant because of the minimum wage.
Of course, there are benefits when we introduce the minimum wage. Some studies have found that in the presence of the minimum wage, employee turnover and the number of job vacancies may fall. 
Hence raising wage floors can reduce employers' recruitment and retention costs. 
But because imposing a minimum wage would reduce labour demand, finding and holding down a job might become a worry among workers.
If we introduce a minimum wage law in Singapore, small and medium-sized enterprises (SMEs) may be the most affected. Many of these sectors employ those who are very likely to be put on a minimum wage. 
We should also bear in mind that Singapore has no unemployment benefits scheme, and that our social safety nets are employment-based. 
Are we ready to deal with higher social welfare needs that come with higher unemployment? 
If we introduce a minimum wage law in Singapore, are we prepared to introduce an unemployment benefits scheme like what most countries have done? 
If we have an unemployment benefits scheme, our Workfare Income Supplement scheme, which provides additional financial support to those who earn low incomes, may not be attractive anymore as workers will be able to choose between unemployment benefits and Workfare, eroding our national work ethic.
PAYING MINIMUM WAGES TO FOREIGN WORKERS
And if we introduce a minimum wage law, would it apply equally to citizens, permanent residents and foreigners? 
So many of our low-income jobs in Singapore are taken up by foreign workers because they're not what most Singaporeans want to do.

Good luck trying to deviate from international standards set by the International Labour Organisation (ILO) to justify paying only locals a minimum wage. 
Even if we find cause to do so, there's no stopping employers who are more likely to employ permanent residents and foreigners who now cost less than a Singapore worker. 
Let's also not forget there are other employment mechanisms that might not be primarily intended at raising the wages of low-income Singaporeans or protecting them from external competition but have that effect. 
We have the foreign worker levy in place, which acts as an implicit wage floor for low-wage workers in Singapore. A high foreign worker levy raises the earnings of low-wage workers and demand for low-wage Singaporeans. 
TACKLE PRODUCTIVITY AND VALUE-ADD
Even if we leave all these reservations aside and impose a minimum wage, let's not forget that this policy change will shape behaviour such that returning to a time without a minimum wage will be close to impossible. 
The minimum wage has a life of its own, and will face pressure to increase over time. Once introduced, it will be extremely politically and economically difficult to remove, and does nothing for social mobility.

My view is that in introducing a minimum wage, one may be tackling the symptoms rather than the root causes of poverty and inequality, of which one is the low value-add and productivity of low wage-workers. 

Singapore has made strides in raising the productivity and value-add of low-wage workers through schemes like the Job Redesign programme, which provides companies with grants to create smarter jobs for older workers, and various other training schemes such as those operated by NTUC, SkillsFuture Singapore and self-help bodies such as the Chinese Development Assistance Council (CDAC). 

Recipients of Workfare also have recourse to a Training Scheme that supports their upskilling.  There are also many informal community-based groups which arrange for volunteers to give free tuition to children of low-income households. 
All these measures will directly increase present and future earnings of low income households, thereby allowing their children to adequately invest in their own human capital and preserve social mobility. 

There is certainly scope to fine-tune Singapore's current mix of and see how to professionalise and upskill various sectors where we might apply a minimum wage in specific sectors, learning from the lessons from the progressive wage model for cleaners, security guards and lift technicians.
But we should try harder to increase productivity through various training schemes and job redesign programmes. 
A minimum wage law does not have a good track record in raising productivity or meaningfully reducing income inequality. 
It was not that long ago that the International Labour Organisation (ILO) was not very happy with Singapore for not having a minimum wage. But two decades ago, the ILO switched gears and has since been praising the Labour Movement in Singapore for initiating and implementing numerous effective training programmes for the workforce.
That should give us pause when looking at global indices that measure inequality and prescribe specific measures that might not be suitable to our context.
Chew Soon Beng is Adjunct Professor of Economics and Industrial Relations at the Nanyang Technological University.