commentary Commentary
Commentary: Stuck in a pointless job, many employees are tuning out
But it doesn't have to be that way because leaders can get rid of redundant roles, automate processes and boost their staff's motivation, say two organisational behaviour experts.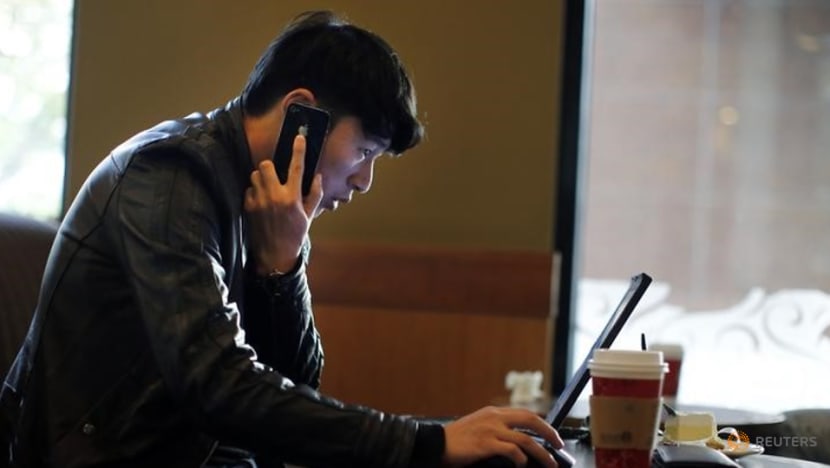 SINGAPORE: It's 9am and you've just entered the office. You hear a sigh behind you, alerting you to the arrival of your colleague, Raymond. 

"Why so sad in the morning", you ask.

Raymond gives another sigh before replying:
There's nothing to look forward to except drafting reports and editing slides. There's no point in drafting these things anyway - it doesn't help anyone and no one needs them. 

Over lunch, Raymond tells you how he's tired of his job and of spending time doing mundane tasks that have little impact and recognition.

He cites recent developments in artificial intelligence and suggests how many parts of his job can actually be automated. He dreams of leaving his job to pursue a career in the creative industry.

Sounds familiar? Raymond's not alone. There are a growing number of employees complaining about being stuck in pointless jobs. 
The phenomenon is so popular in fact that anthropologist David Graeber's article about it in 2013 became a viral hit.

This begs the question – is there really such a thing as a pointless job?
WHY WE FEEL LIKE WE HAVE A POINTLESS JOB

According to anthropologist David Graeber, a pointless job (or b***sh** job) is one that can be erased from the Earth without affecting anyone adversely. To him, these are jobs that do not have any intrinsic value, such as jobs in sectors such as telemarketing, corporate law and human resources.

These jobs are pointless because there is no reason to justify the existence of the job but people have to pretend that there is a reason for it to exist. It is this dichotomy that leads to the feeling of a pointless job.
However, unlike what Graeber suggests, it is unlikely that most jobs are pointless in themselves. While there could be some truth to the fact that there may be pointless jobs out there, such as jobs that exist to fill redundancies or perform repetitive tasks, there is an intrinsic value to most jobs and sectors.

For instance, human resources serves an intrinsic value by uplifting the employee experience and helping an organisation bring out the best in its people. One can always choose to see the purpose and value in their jobs, especially in contributing to the larger vision of the organisation.

TEDIOUS TASKS MAKE US DISENGAGE

Instead, it is more likely that people do not find their jobs meaningless, but rather find some parts and tasks within their jobs pointless. For instance, an executive may see the purpose in his job but find it tedious and seemingly pointless to do tasks such as arranging logistics for a meeting or performing data entry.

Such tasks could however be done away with a job review or eventually automated with the advent of technology. If unaddressed and exacerbated, however, this could contribute to the feeling of being in a pointless job.

This phenomenon of pointless jobs could be a reason behind the high number of disengaged employees in Singapore. Aon Hewitt's 2017 Trends in Global Employee Engagement Study found that Singapore, alongside Malaysia, had the lowest employee engagement rate compared to other major Asian markets.

Gallup also found that up to 75 per cent of workers in Singapore indicated they were "not engaged" at work. Employees could perceive their jobs are pointless and stop seeing the value of their work, and this could in turn lead them to stop participating actively in their roles.
REMOVE REDUNDANT JOBS

What then can leaders do about this? Leaders could first tackle the issue by reviewing and removing redundant jobs, and second by engaging employees to help them see the value in their work.

It would be prudent to review the organisation's needs and jobs regularly to ensure minimal redundancies and meaningful employment of staff. Leaders could also consider automating certain mundane tasks to free up employees' time for more meaningful work.

For instance, McKinsey has found that over 78 per cent of predictable, physical tasks at work can be automated. Several organisations are also embarking on digital solutions to automate manual work such as data processing and attending to customer service calls.

Training employees to develop new, necessary skills and moving them to higher-value work is a key part of any strategy to remove redundant roles. The World Economic Forum's 2016 Future of Jobs report has found that soft skills such as creativity and critical thinking will be in demand by 2025, as more manual tasks become automated.

However, managerial skills will not be so easily automated, and training in such roles this could be another starting strategy. Such programmes may also signal to employees that their welfare matters and that steps are being taken to not only improve their work experience, but develop them as well.
LEADERS CAN HELP STAFF GROW MOTIVATION AT WORK

Leaders should also engage employees actively and help them see how their daily work contributes to the organisation's larger vision. Often, the perception of a pointless job arises because of a lack of recognition and appreciation for an employee's work, especially where pointless tasks cannot be done away with.

Research by the Boston Research Group has found that 45 per cent of employee engagement comes intrinsically from having our needs met, identifying our role's purpose and making full use of our individual talents.

So leaders can make the sum difference in engaging their employees to help them see how their work contributes to the organisation's goals and how their talents are utilised.

Leaders could try to identify each employee's individual motivations and their strengths. Opportunities could be created to allow employees to try areas of work that play to their strengths.

These tactics may make pointless tasks more palatable. Getting employees to do work that gives them greater motivation may lead them to become more vested in their work, and translate into greater productivity and new areas of inspiration for the company.

Ultimately, the issue of pointless jobs could really be an issue of perception and staff engagement.

While there may be truth to the fact that there are pointless jobs that could be automated or eliminated, we find in the course of our experience that most jobs are intrinsically meaningful and the perception of "pointlessness" may really be due to certain pointless tasks within the job.

These are issues leaders should tackle to ensure their employees remain committed and engaged.

Dr Peter Cheng and Dr Lily Cheng are the co-founders of PACE OD Consulting, an OD consulting firm. They are also the co-authors of Real Leaders, a transformative programme designed to develop authentic leaders.