Commentary: Travel quarantines don't have to be this painful in Singapore
More Vaccinated Travel Lanes are a good thing but stay-home notices remain a bugbear for travellers to Singapore. So why not ease requirements as other Asian destinations have done? Raini Hamdi outlines some examples.
SINGAPORE: Last week's big announcement breathed life into travel and ignited our optimism once again.
There were whoops of joy on the expansion of quarantine-free Vaccinated Travel Lanes (VTLs) to 11 countries. Heavy traffic promptly crashed Singapore Airlines' website shortly after on Saturday (Oct 9).
Families rejoiced after young children ineligible for vaccination were later included for VTL in time for end-of-year holidays.
Air travellers have been increasingly frustrated by COVID-19 travel restrictions, and quarantine is "the biggest deterrent" to air travel, according to the International Air Transport Association (IATA).
According to a September IATA survey which included Singapore, 84 per cent wouldn't travel if quarantine is required at destination. More than 70 per cent agreed with removing quarantine for those vaccinated or who test negative.
But Singapore's gradual easing of travel restrictions is by no means a full reopening – generally taken to mean no dedicated lanes, isolation or tests for the fully vaccinated.
VACCINATED TRAVEL LANES ARE A BABY STEP
What a stark difference from travel within Europe – which felt like going back to pre-COVID days when I recently travelled there for leisure. Flying from Zurich, Switzerland to Dubrovnik, Croatia, required nothing but my passport and vaccine certificate.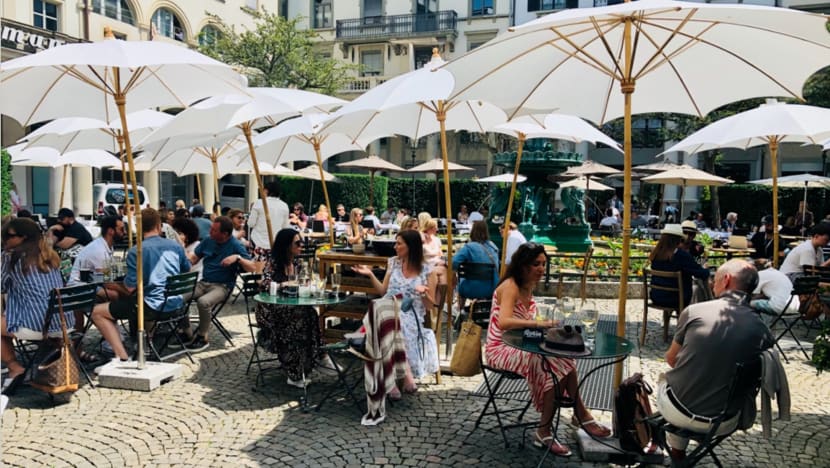 There was no testing or any form of isolation for the fully vaccinated - measures Singapore imposes to varying degrees on all travellers.
Life there seemed normal – almost astonishingly so when you see people basking in the sun or watching the world go by at outdoor cafes, without masks or group size limits.
Many countries, like Switzerland and the United States, have lifted major international and domestic restrictions, despite fully vaccinating about 60 per cent of their population, lower than Singapore's 83 per cent.
Expanded VTLs take Singapore only small steps towards this, with a daily cap of 3,000 travellers, despite earlier success with only two of 2,000 Vaccinated Travel Pass (VTP) travellers testing positive in the first month of VTLs to Germany and Brunei. Short and long-term pass holders must apply for a VTP for entry under VTLs.
RETURN TO TWILIGHT ZONE IN SINGAPORE
I arrived in Singapore for my stay-home notice last month – and entered the twilight zone after a glimpse of normalcy overseas.
Where we would usually breeze through immigration, it now felt inefficient and tedious, with one counter handling one task and rechecking details each time.
How close is Singapore to being able to live normally with an endemic COVID-19? Listen to infectious disease experts weigh in on CNA's Heart of the Matter:
Isolation itself was comfortable. I had some control over my environment – the choice of accommodation, a balcony, a lovely view of lush greenery and ordering food from the hotel or outside.
Less so for travellers from higher risk countries who must isolate in a dedicated facility.
Though they pay the same price, they don't know where they will end up until they reach their venue, be it a luxury hotel overlooking the city or a smaller hotel with views of the carpark.
Then there is also what happens during those long isolation days.
In my 14-day experience, Immigration and Checkpoints Authority officers called or visited at random to ensure I stayed put. I wore an electronic monitoring wristband at all times, even in the shower and when sleeping.
This, despite the fact you don't have a room key and would be locked out or detected by security cameras if you tried lodging a door-stopper.
Does this reflect the "overall apprehension that COVID-19 is a very serious disease, when actually for vaccinated people it has become a mild disease," in the words of Health Minister Ong Ye Kung?
While people say such measures keep imported cases low, how can travel quarantine rules be relaxed for vaccinated individuals, if ridding it altogether seems too much for now?
GOOD PRACTICES TO MODEL AFTER
No post-travel isolation will be painless but there are good practices Singapore can take a leaf from.
Thailand's Alternative State Quarantine allows travellers to book hotels meeting rigorous standards set by the authorities.
Hotels determine the pricing and compete with value-added packages to win over clients, including good in-house dining offerings and no need for food delivery. Guests can even book slots to stretch their legs in the garden at scheduled intervals where they won't mingle with others.
Online travel agencies update changes in isolation conditions to packages in real time, and overseas guests can look at reviews and book quarantine packages as they would normal hotel bookings.
Since starting the programme in 2020, Thailand has welcomed thousands of international travellers safely. The Movenpick Wellness BDMS Resort Hotel's general manager told me that a mere 0.5 per cent of 4,800 guests who isolated there over one year from April 2020 tested positive and were taken to the hospital as part of the package.
Perhaps this is why from Nov 1, Thailand will remove quarantine for fully vaccinated travellers from at least 10 countries, including Singapore. The country is also ramping up vaccination for its population.
It may have gained confidence from its "Phuket Sandbox", where fully vaccinated travellers can move freely on the island and visit other provinces after staying put in Phuket for seven days.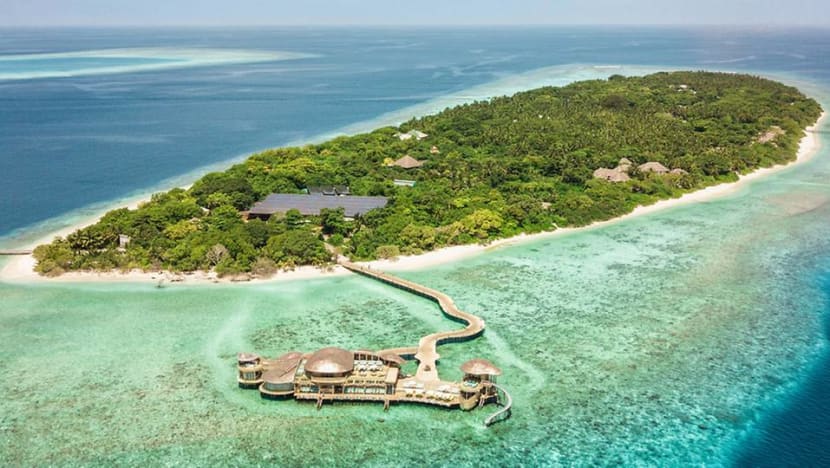 The Sandbox met with doubts after a wave of infections and lockdowns in August brought on by the Delta variant, though Phuket officials said surges were not caused by foreign tourists. About 125 have tested positive, out of an estimated 41,000 sandbox visitors.
The "best" experience hands down is in the Maldives - which chose to reopen as early as July 2020 - and possibly the only place in the world where international tourism is close to prepandemic levels.
In September, the archipelago welcomed nearly 115,000 international tourists, compared with 117,000 in September 2019.
The Maldives markets itself as checking all the boxes because of its One Resort, One Island advantage, and most villas are isolated from each other. There was no quarantine from the start, no restrictions, not even a negative test.
However, some resorts like Soneva chose to implement their own. They tested guests twice - once on arrival and isolated in the privacy of their villa until results were negative and then again in the first week of stay. It tested staff from local islands twice, and those arriving from abroad thrice.
Today, all tourism members in the Maldives are fully vaccinated. Maldives now requires a pre-departure test, having learnt its lesson when 29 local resort staff and 16 foreigners reportedly tested positive in September 2020.
As of Oct 11, Maldives recorded 85,548 cases and 234 deaths. When cases spiked in May, most were in the capital city, Male, and other islands populated by locals, far from travellers.
LESSONS TO EASE INBOUND TRAVEL FOR SINGAPORE
To crack open the envelope on inbound travel, removing travel quarantines and simplifying entry restrictions for fully vaccinated travellers may seem like a scary step. But it can be taken courageously without unnecessary risks for Singapore.
It could breathe life back into Singapore's tourism industry. It could also allow Singapore residents to safely reclaim some travel "time-out" after a prolonged effort at fighting COVID-19, nudge the resistant towards getting vaccination, and increase the attractiveness of Singapore as a business hub for companies who need to travel for work.
A cautious approach could be to progressively move more places up to Categories 1 and 2, shorten the isolation duration in other categories or gradually relax travel quarantine conditions altogether.
Perhaps when more in Singapore travel and experience endemic living for themselves, they will have a harder time accepting conditions here.
With more making plans since the expansion of VTLs last week, that might come sooner than we think.
Raini Hamdi is a business journalist based in Singapore recognised for her articles on hospitality, travel and tourism in Asia. She is Pacific Asia Travel Association Journalist of the Year and has authored two books on hospitality.