commentary Commentary
Commentary: Why the Rohingya refugees should not be repatriated yet
The recent deal between Myanmar and Bangladesh was clearly driven by the desire for swift repatriation, says the Institute of Peace and Conflict Studies' Angshuman Choudhury.
NEW DELHI: Last month, Bangladesh and Myanmar announced the signing of a new agreement to begin the repatriation of Rohingya refugees from their makeshift camps in Cox's Bazar to Rakhine State within the coming weeks.
Close to 720,000 Rohingya had fled to Bangladesh since last year August. So far, Myanmar has cleared only 4,600 names for return from the original list of more than 8,000 from Dhaka.
While announcing the latest return deal, Myanmar's foreign secretary, Myint Thu said there was a "very concrete plan" to start the return process "at the earliest possible date" and framed the decision as a show of "political will, flexibility, and accommodation". His Bangladeshi counterpart, Shahidul Haque, said that repatriation should begin mid-November.

However, Stephane Dujarric, spokesman for the United Nations Secretary General, Antonio Guterres, said the deal had taken the UN High Commissioner for Refugees (UNHCR) by surprise, adding that "conditions in Rakhine state are not yet conducive for a return to Myanmar". The UN's top refugee agency was not a party to the agreement, according to one senior UNHCR official.

This is startling. Both countries had agreed to keep UNHCR involved in the return process in the original bilateral repatriation agreement signed last November.
The UN agency's involvement in the repatriation process is not just preferred, but imperative to ensure authorities abide by international standards of refugee return.

More importantly, this is not the right time to send the Rohingya back to Rakhine where circumstantial and structural conditions prevent full resettlement and reintegration of this displaced community.

NO GUARANTEE OF SAFETY

The large-scale violence the Rohingya community in northern Rakhine seems to have mostly died down. There have been no new, recorded instances of mass killings or arson in the past six months.

But this does not mean conditions for violence have disappeared. There is nothing to suggest returning Rohingya won't be attacked.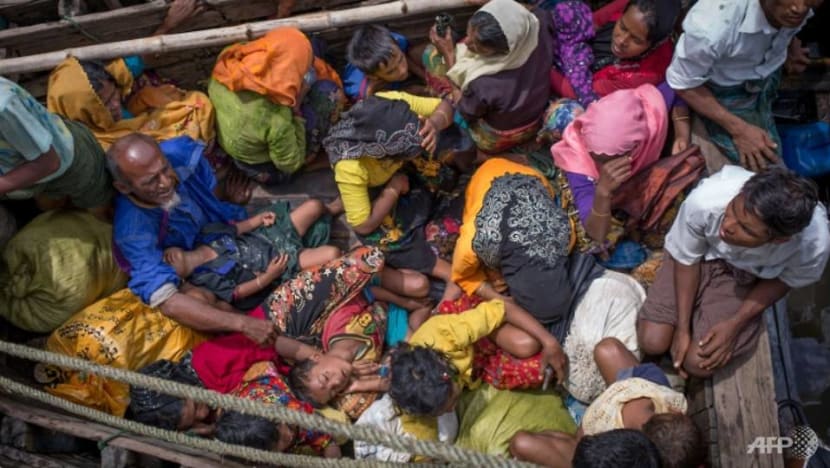 In fact, repatriation could in itself spur reprisal or false-flag attacks by local detractors and vigilantes who would like to see the whole process derailed.

More worryingly, institutional attitudes that underpin anti-Rohingya violence remain. 
Only recently, the administrator of the village of Inn Dein - the site of the infamous September 2017 cold-blooded murder of ten Rohingya men by security forces and local Rakhines - told The Guardian that "no one wants the terrorists to come back".

The Myanmar government had to reassure concerned Rakhine lawmakers that repatriation of the Rohingya would not trigger security problems, but even then they may not be well placed to prevent potential popular-level violence against the returning Rohingya, thanks to an increasingly tense relationship between local Arakanese constituencies and what they perceive as a repressive "Bamar-dominated" union government.

There is also no indication that the security establishment has altered its policy or outlook towards the Rohingya since last year, and no doubt they stand ready to counter potential Rohingya militant threats more aggressively.

In August this year, Human Rights Watch released a report documenting how six Rohingya returnees were tortured and detained by Myanmar forces at different points in time since last year.

"They burned a plastic bag and let the hot plastic drip onto my body," one of them related.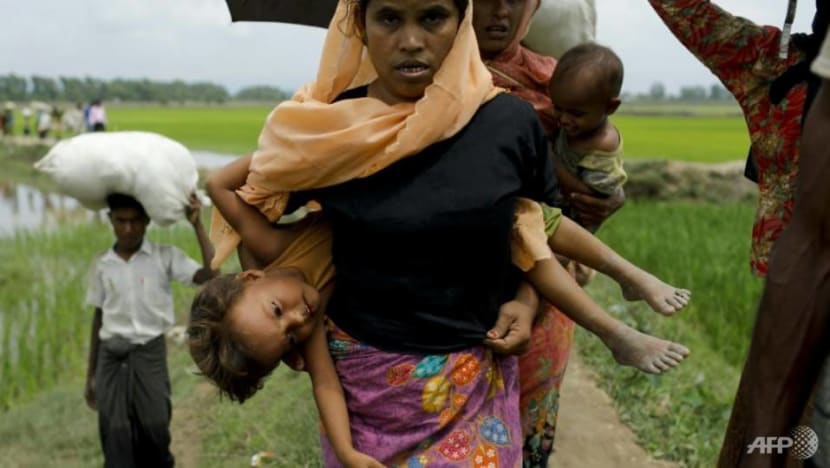 Local media outlets continue to highlight instances of torture, extortion, and harassment of Rohingya by security forces in Rakhine, incidents suggestive of a broader trend in the context of a damning report from the UN International Fact-Finding Mission of Myanmar released in September accusing the Myanmar military of ongoing genocide.

NO GUARANTEE OF INFORMED REFUGEE CONSENT

A key precondition to refugee repatriation is determination of informed consent, as outlined in the UNHCR Handbook on Voluntary Repatriation. 
Potential returnees must be made aware of the exact security, political, social, and economic conditions in their country of origin at the time of return before they can give their consent.

Yet, there is no clear indication the 4,600 odd Rohingya refugees approved by Myanmar for return have given their informed consent to authorities, especially when the UNHCR, which can help verify so, was kept out of the return deal.

The refugees themselves have indicated that consent won't come easy. During a recent visit of the Myanmar delegation to Cox's Bazar, a group of 85 Rohingya leaders met with the Myanmar foreign secretary and handed a letter of demands with a set of pre-return conditions.

Among other things, they expressed their desire to go back to their villages, instead of camps, and live as citizens, not immigrants. They informed the delegation that they would not give their consent for repatriation until they "see evidence" of their demands being fulfilled.

NO RETURN TO ORIGINAL RESIDENCE
Separate investigations by Amnesty International and non-profit have confirmed that Myanmar forces have razed and bulldozed several Rohingya villages to build military installations since last year.

The intent of this geo-physical erasure is "the removal of the Rohingya and all traces of them and their replacement with non-Rohingya", according to the UN Fact-Finding Mission.

Majoritarian sentiments seem to support these moves. A section of the ethnic Arakanese population has already demanded the creation of "Muslim-free zones" along the frontiers of Northern Rakhine.

Further, the Myanmar government is currently building "model villages" to house the returning refugees. 19 of these villages have so far been earmarked for ethnic Arakanese. How many of them would house the Rohingya and for how long remain unclear.

What is clear, however, is that the returning refugees won't settle in their "original places of residence" or a "safe and secure place nearest to it of their (returnees') choice", as outlined in the original November 2017 bilateral agreement between Bangladesh and Myanmar.

The Rohingya may also be confined in these "model villages" for longer than they prefer, allowing state authorities to manage their demographic spread in Northern Rakhine.

CONTINUED POLITICAL DISENFRANCHISEMENT

There is also no clear indication yet that the Myanmar government would give full citizenship to the Rohingya when they return, or even work towards creating "a clear and voluntary pathway to citizenship", as laid down in the May 2018 tripartite agreement between the Myanmar government, UNHCR, and UNDP.

As an alternative to citizenship, the Myanmar government has instead been encouraging the Rohingya refugee community to accept National Verification Cards (NVCs), a pre-citizenship ID given to immigrants who intend to apply for full citizenship at a later stage.

But the NVCs identify the Rohingya as Bengali and thus immigrants, and have been rejected by large sections of the Rohingya community.

Further, Pamphlets recently distributed by Myanmar authorities to the Rohingya have portrayed the NVC as a mandatory precondition for access to social, economic, and political entitlements.

Hence, the NVC, as a legal instrument of the state, not only permanently invalidates the Rohingya identity, but also coerces the community into demographic isolation and socioeconomic deprivation.

NVC or no NVC, it is practically impossible for the Rohingya to gain full citizenship by virtue of the 1982 Citizenship Law, which gives this privilege to only 135 accredited national races. The Rohingya do not fall in this arbitrary demographic cluster.

Further, like in the 2015 national elections, the Rohingya remain squarely out of the electoral process, robbing them of agency to influence their political future in Myanmar.

REFUGEE WELFARE BEFORE POLITICS

The recent deal was clearly driven by the desire for swift repatriation.

For Myanmar, taking at least a section of the displaced population back helps regain some lost global credibility and placate concerned stakeholders. For Bangladesh, return of the massive refugee population to Myanmar eases pressure on national resources.

But, the sole victim of such perception politics between national stakeholders are the Rohingya refugees. It is their voice that Dhaka and Naypyitaw must listen to at this critical juncture, in addition to third-party observers, including the UN.

Regional influencers like India, China, and the ASEAN, instead of encouraging or facilitating the return plan, must make meaningful interventions based on a critical inquiry of all stages of the return process.

It isn't repatriation but the unconscionable, politically-driven forced deportation of a set of vulnerable people into a cordoned-off enclave and the legitimisation of their political disenfranchisement that must be called out and stopped. 
Angshuman Choudhury is a Senior Researcher and Coordinator of the Southeast Asia Research Programme at the Institute of Peace and Conflict Studies.