Commentary: Ukrainians are being punished for choosing Europe
The root of Russian resentment lies in Ukraine's wish to be closely integrated with the European Union, says the Financial Times' Martin Sandbu.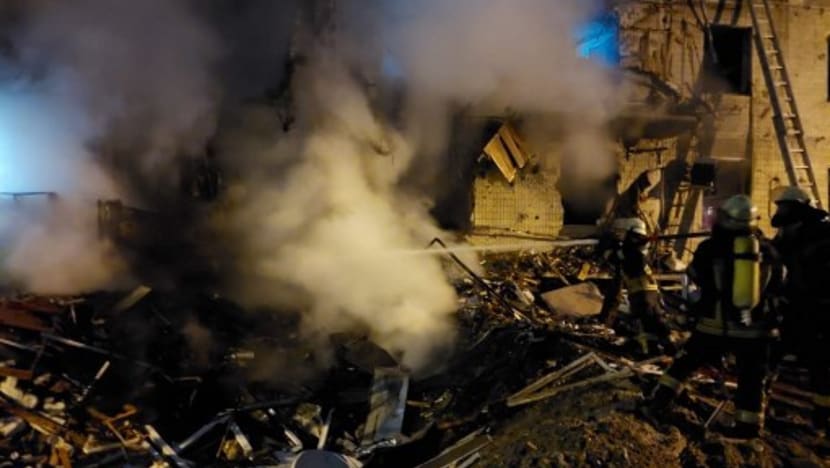 LONDON: There is war in Europe now, shattering the illusions of anyone who doubted that Russian president Vladimir Putin was planning to take control of Ukraine by force. But the fog of war has long been spreading out thickly from Moscow. We should do our best to pierce it, so as to arm ourselves with knowledge about what is happening.
One particular notion has caught on thanks to the Kremlin's information campaigns. This is that it is North Atlantic Treaty Organization's (NATO) expansion, and the prospects of Ukraine's membership of the Western alliance, that is at the root of Putin's aggression.
There is no doubt that Russia's autocrat has always resented one former Moscow satellite after another joining NATO, and does not want to allow Ukrainians to choose the same route. But letting Putin define the conflict in these terms obscures how Ukrainians have also been turning Westwards along non-military dimensions.
We should talk as much about this as about NATO.
As Sam Greene, a politics professor at King's College London, put it in an excellent Twitter thread earlier this month: "The inconvenient truth of the present crisis is that behind all the rhetoric about NATO, Moscow's beef is fundamentally with the EU ... It's worth remembering that Russia's 2014 invasion of Ukraine was sparked by a trade treaty, not by a near- or even midterm threat of NATO expansion."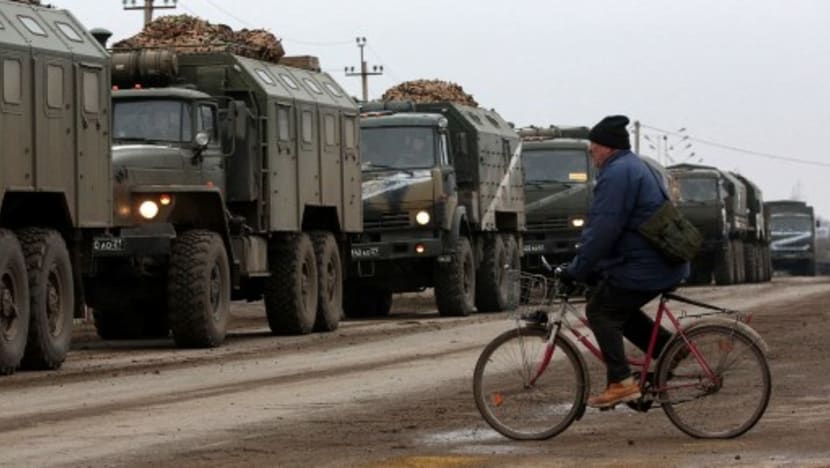 Ukraine chose in 2014 that it wanted to integrate economically with the European Union (EU).
With that came a choice about an entire set of ways of running society, because the EU tends to demand partners to adopt its values, standards and rules to access its markets (the balance of power changes once a country becomes a member state, as Hungary and Poland show).
In what was becoming a global stand-off between Western liberal democratic market economies and illiberal autocratic state-managed capitalism, Ukrainians have clearly opted for the former.
Since Putin is now using violence to try to undo this choice, it behoves us to recognise how consequential Ukraine's European turn had already been on the ground.
The practical effects of Kyiv looking West - most concretely in signing an association agreement with the EU - had already brought significant change, despite the continuing challenges of corruption, ill governance and underdevelopment.
Ukrainian and Polish gross domestic products per person were the same in 1989; today Poland's is three times bigger.
Above all, the shift in trade patterns has been significant. The Institute of International Finance has calculated that in 2013, the shares of Ukrainian exports to the EU and Russia both stood at about 25 per cent of the total; by 2019 the EU share was nearing 50 per cent, while less than 10 per cent were destined for Russia.
Trade has shifted on the import side too. After 2014, Ukraine has weaned itself completely off Russian natural gas for its own needs. Instead, it procures all its gas imports from "European competitive markets", according to the European Bank for Reconstruction and Development.
While Kyiv earns a lot of money in transit fees for Russian gas going to EU customers - that is what Nord Stream 2 threatened - that is about cash, which can be replaced, and not about energy security. Both, of course, are threatened by Putin's invasion.
Then there are people. Granting Ukrainians visa-free travel to the EU in 2017 "changed the existential direction of Ukraine towards the West", as one Ukrainian friend once expressed to me. And many do more than just visit. In 2019, 750,000 residence permits were issued to Ukrainians by EU countries.
This economic integration paid economic dividends. Until the Covid-19 pandemic, overall growth chugged along nicely. A recent IMF report shows that real wages had almost doubled since 2016.
But, of course, the most important effect is Ukrainians' strengthening psychological and political affiliation with the West - which Kremlin's aggressions have only served to reinforce.
PUTIN'S PUNISHMENT FOR UKRAINIANS' HOPE
This choice of a European path in 2014 is central to today's attack.
It is what toppled Putin's man in Kyiv, Viktor Yanukovych. It was immediately followed by the Russian invasion of Crimea and support for the Luhansk and Donetsk rebellions. Putin's public rejection of Ukrainian sovereignty on Monday came on the eighth anniversary of Yanukovych's removal from power.
Why should Putin care about Ukraine's non-military political choices? The logic is easy enough to explain. It is impossible to have economic integration with both the EU and Russia; a country has to choose.
But choosing the EU also means - at least in principle and in due time - rejecting the corrupt and autocratic governance that characterises Russia and that it would serve Putin for Ukraine to retain.
German foreign minister Annalena Baerbock put it with perfect clarity this morning: "This war is intended to destroy one thing - Ukrainians' hope that after decades of unfreedom they have a right to democracy, a right to peace and to a better future without oppression."
Let there be no doubt that Putin's war is a punishment for Ukraine's desire to be a European country living by the values the EU was built to protect. That is what we must defend.
Source: Financial Times/pn