commentary Commentary
Commentary: Second time's a charm? The US must give up something or next Trump-Kim summit will be the last
North Korea's Kim Jong Un will have leverage, and the pressure will be on the US to give up something he finds appealing, says commentator Steven Borowiec.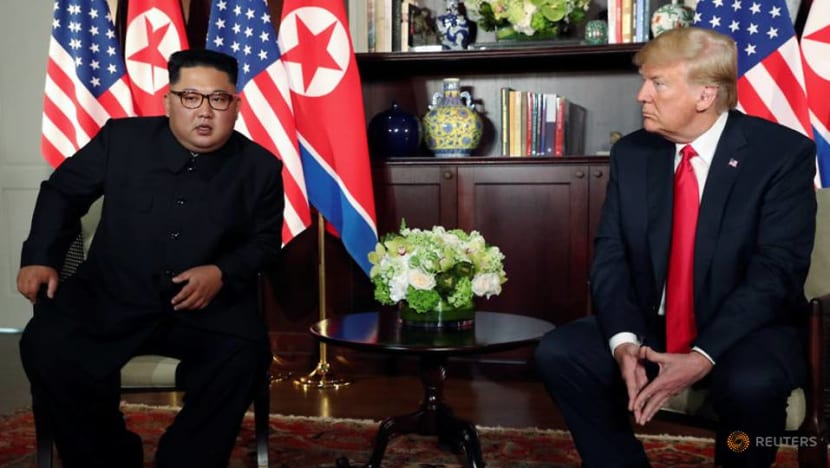 SEOUL: United States President Donald Trump has committed to holding a second summit with North Korean leader Kim Jong Un, the latest phase in a budding relationship between the two men and a possible breaking point in efforts to get North Korea to make a credible commitment to getting rid of its nuclear weapons.
The first-ever US-North Korea summit was held in Singapore in June, and the optics of friendly interactions between leaders of the two historically antagonistic countries were enough to mean the meeting wasn't a waste, even though it yielded no binding pledges from either side.

While Trump has been outspoken about the personal bond he and Kim have built, through that meeting and correspondence since then, this time around, both sides will be under pressure to come out of their meeting with concrete results, not just exchanges of good will.

WHAT WILL WASHINGTON GIVE IN RETURN?
The truth is that no real breakthrough has been reached. 
Yes, North Korea has expressed a vague intention to denuclearise, and has agreed to grant inspectors access to a nuclear testing site that was blown up in May.
Alongside those meagre gestures, what is not often mentioned is that Pyongyang is maintaining that progress depends on "corresponding measures" from Washington.

At the United Nations in late September, and on Thursday (Oct 11) as part of a trilateral meeting with China and Russia, senior North Korean officials have underscored their insistence on the US somehow compensating North Korea for any moves toward denuclearisation.

China and Russia are reportedly supportive of Pyongyang's push to be rewarded for denuclearising. 
At the upcoming summit between Trump and Kim, for practical reasons, and for the sake of appearances, North Korea will be intent on not being perceived as yielding the nukes it sacrificed so much to develop without getting something of value in return.

Such corresponding measures could mean declaring a formal end to the Korean War, or the lifting of US sanctions on North Korea.

Domestically, the stability of Kim Jong Un's hold on power depends on his ability to keep life comfortable for the powerful elite in Pyongyang; it is likely that the sanctions imposed by the US and UN are cutting into living standards and the elite is looking to Kim to open up opportunities for business engagement with the outside world.

DON'T EXPECT NORTH KOREA TO BUDGE FURTHER

It is important to keep in mind the limited scope of the engagement Kim has in mind. In light of some optimistic takes, there is no reason to believe that Kim is angling for China-style economic reform; North Korea is still run top-down politically and its economy is still overwhelmingly state-owned.

Kim has done nothing to indicate that he's interested in empowering the private sector, thereby building a middle class that would eventually come to challenge his grip on power.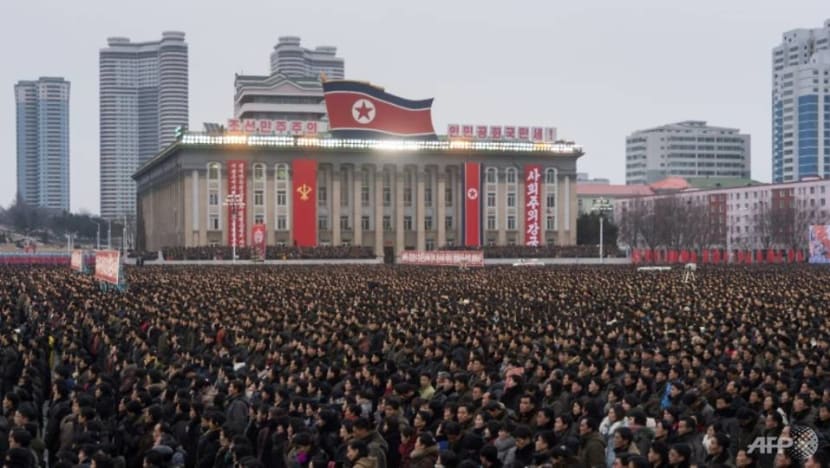 At the summit, there will come a point where Trump and Kim will have to put move beyond niceties. On the US side, Trump will be determined to get North Korea to commit to some kind of tangible step toward denuclearisation, and has maintained that such a move will have to come before the easing of sanctions.

WHO WILL BLINK FIRST?
Kim's long game is keeping the outside world convinced that he's no longer insistent on keeping his nukes long enough to get US troops out of South Korea, opening the way for the fulfillment of his end goal of unifying the peninsula under North Korean rule.

If Kim can score a declaration of the end of the Korean War, that would open the door discussions on the withdrawal of the 28,500 US troops stationed in South Korea.

At the very least, at such a point, the negotiations will have to get specific: Trump will have to dangle a carrot, such as partial sanctions relief, that he is willing to put up in return for a specific measure from North Korea.

Who will blink first? Will either leader be willing to cede ground for the sake of preventing a breakdown in negotiations?

KIM WILL HAVE MORE LEVERAGE THIS TIME

The Trump administration is routinely beset by political turmoil at home, and it is prudent of Trump to keep dialogue going with North Korea, as such contact allows him to claim a foreign policy success no other US president has pulled off and provide a pleasant distraction in the news cycle.

He has alluded to the possibility of more summits taking place, including one in the US and one in North Korea (the location for the upcoming summit hasn't been announced, but it won't be Singapore).
Any parsing of the value of another US-North Korea summit has to consider the worst case scenario.

Less than a year ago, there were legitimate rumblings of an impending war on the Korean Peninsula, and North Korea was moving forward with its development of weapons of mass destruction, getting closer to the goal of being able to strike the continental US.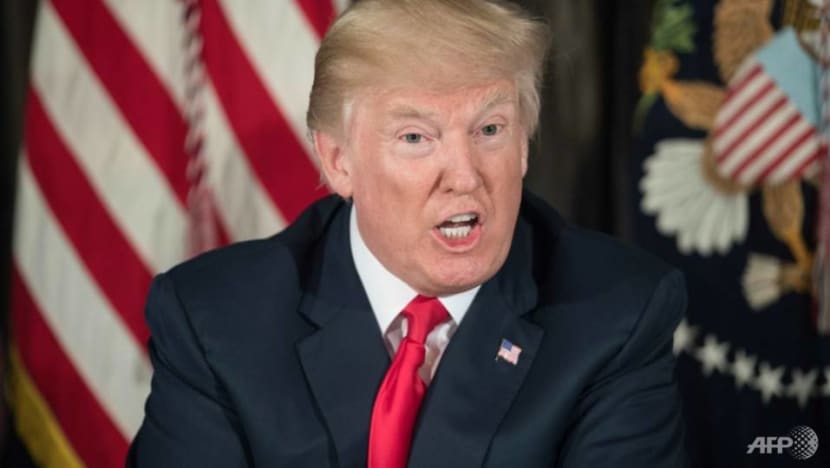 This week, Trump mentioned this when asked about North Korea, saying: 
You got no rockets flying, you have no missiles flying, you have no nuclear testing. We've made incredible progress.

He may be overstating the accomplishments somewhat, but for the most part, he's right. Even empty meetings are better than war.

Unlike Trump, Kim doesn't have to worry about term limits or the noise of a free press. He expects to lead his country indefinitely and can be patient. If Kim doesn't like the "corresponding measures" Trump offers, he will be willing to walk away, and threaten to refuse further rounds of talks.

When the summit is held, Kim will have leverage, and the pressure will be on the US to give up something he finds appealing. If the two sides can't find common ground on that point, their second summit may be their last.

Steven Borowiec is the politics editor of Korea Expose.