Commentary: Serena Williams and the mother of all dilemmas
Even Serena Williams, a tennis star of superhuman ability, bows to the truism that there's never a good time to have a child, says the Financial Times' Jo Ellison.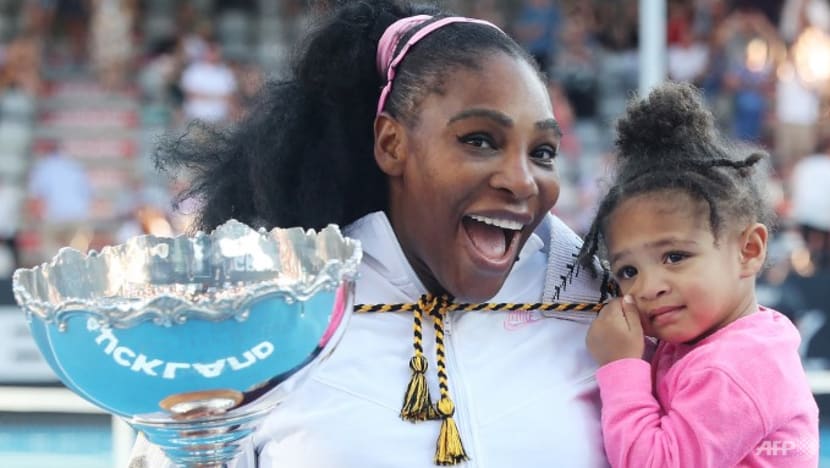 LONDON: "Believe me, I never wanted to have to choose between tennis and a family," writes Serena Williams for the cover scoop of this month's US Vogue. "If I were a guy, I wouldn't be writing this because I'd be out there playing and winning while my wife was doing the physical labour of expanding our family . . . But I'm turning 41 this month, and something's got to give."
Williams has decided to "evolve" away from tennis, as she puts it: She will probably play her final match next month. The news has been greeted with a shrug by many - she's at an age when any professional tennis player might choose to retire - but it's with a rare candour that Williams has discussed her reasons why.
To start with, she's not quite ready to retire: Her failure to eclipse Margaret Court's record of 24 Grand Slam titles will haunt her for years to come. As she says in her first-person essay: "I'd be lying if I said I didn't want that record."
But following the complications after the birth of her first child, including a C-section, a second pulmonary embolism and post-partum depression, her fitness and mental health have suffered. As she observes ruefully: "I showed up 23 times, and that's fine."
WHEN IS IT "EXPEDIENT" TO HAVE A CHILD
It's better than fine. It's extraordinary. But Williams's essay hits a nerve. She retreads the ancient, crusty argument: When is it "expedient" to have a child? Even when you're at the very summit of a career in which your strength and power seem superhuman, Williams's words reveal a very human truth. When it comes to having careers and planning families, women cannot have it all.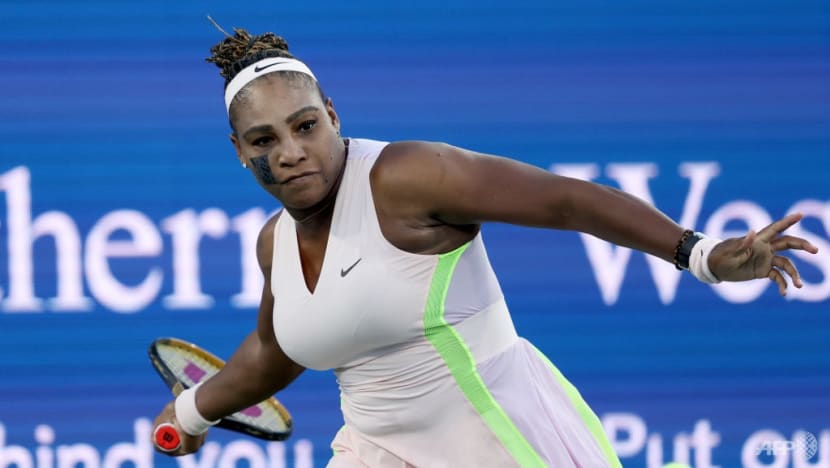 Some have dismissed her essay as the excuses of a player who can't quite admit that her time is done. Yes, her body is now geriatric compared with her competition: Until very recently, she would also have been defined as "geriatric" by the medical profession in the event of having a second child. But more interesting to me is her assertion that she cannot focus all her energy on match points if she wants to be the "Mom" she wants to be.
It will come as a surprise to no one that I have never been a tennis prodigy nor competed in a Grand Slam, but I well recognise the ghastly dilemma of having to reconcile one's ambitions with a desire to have a child.
So many decisions have been accompanied by the knowledge that my ovaries are on a tie break or worse, even, serving for the match. At an interview for a big promotion in my twenties, I mutely nodded when the boss repeatedly insisted that I "don't get pregnant" and that on getting married, I should give him "at least" a year. Even then such advice was pretty much verboten, but it was offered nonetheless.
Then, when my daughter was precisely the age at which I should have had another baby, I was offered another, long-cherished job. I don't remember deciding not to have a baby in the years that followed, but one day, when I kept on not being pregnant, I realised that I wasn't sure I really wanted a second child.
Maybe I was being selfish. Or in denial. Or just sick of feeling guilty every day. I didn't set out to be a one-child parent and starve my child of cherished siblings. But, during the years of trying to work out when/how/if to do it, I turned 40 and the decision-making window started closing on my behalf.
Williams has spelt out the ancient maxim that there is never a good time to have a child. Too young and you may end up doing it solo; too old and you'll have to step out of a career.
Even despite changing employment laws, and the maternity leave now offered by many companies, women still default to more traditional roles: Women were more likely to leave work during the pandemic, and US studies have found their participation in the paid labour force now to be as low as it was 30 years ago.
The fecund woman is still an object of veneration. In this week's most Handmaid's Tale announcement, Vladimir Putin has resuscitated Russia's Mother Heroine award. First introduced by Stalin, it will give women a one-off prize of £13,000 (US$21,400) on the first birthday of their 10th child.
MATERNAL DILEMMA IN SPORTS ARENA
The maternal dilemma is even harsher in the sports arena, where women must make gruelling sacrifices to achieve their goals. There was only one mother in England's Euro-winning football team. Defender Demi Stokes has a baby son - but it was her partner who carried the child who was born in May.
Kim Clijsters won three Grand Slams on her return to tennis after giving birth to her daughter, joining Margaret Court and Evonne Goolagong as the only female players to have had babies and gone on to win a title. She became the poster woman for Mother Heroines, but retired in 2012 to have a further two children.
To some extent, Williams's story helps assuage my guilt and sense of inadequacy that I had only one lonely baby. If even Williams couldn't fulfil her dreams and have a second child, then this family-making business is clearly harder than it seems.
A bigger family entails emotional, professional and psychological considerations - as well as, of course, joy and wonder - that I've decided, on reflection, not to mourn.
That said, how wonderful would it be if, in a dream world, Williams could pick up that final title? Not that she needs or requires the affirmation: It would just be one for all those career babies who never quite made it into the world.
Source: Financial Times/aj