commentary Commentary
Commentary: Singapore's Digital Readiness Blueprint must also address 'invisible illiteracies'
We must be cognisant of those among us who are on the wrong side of the digital skills divide, says one SUTD observer.
SINGAPORE: The launch of the Ministry of Communication and Information's Digital Readiness Blueprint is both timely and welcome as Singapore makes definitive steps towards realising its vision to be a smart nation.
Another laudable aspect of the blueprint is its focus on inclusivity, to help ensure that no pocket of the population is left behind in our push towards digitalisation.
The blueprint covers various key dimensions including equipping everyone with a set of basic digital skills for performing everyday activities, and sharpening the focus on information and media literacy to develop resilience in the face of proliferating online disinformation. 
It also factors in the crucial design dimension that seeks to leverage user-friendly and human-centric innovations that can help ramp up adoption of digital services.
WRONG SIDE OF DIGITAL SKILLS DIVIDE
The term "readiness" is itself a sound choice as it accommodates the fact that we will all venture into the digitalised world from different departure points.
Those who live and breathe technology will clearly need to be supported in rather more sophisticated ways than those whose foundational digital skills require concerted enhancement. 
Hence the blueprint's recommendation to provide one-on-one concierge-type services for addressing Singaporeans' day-to-day digital queries is also commendable.
Indeed, even as we congratulate ourselves for being one of the most connected countries in the world, we must nevertheless be cognisant of those among us who are on the wrong side of the digital skills divide.
In exploratory research I conducted in 2015 and 2016 on underprivileged youths from low-income families residing in rental flats, I noted some interesting characteristics of their internet use. 
Eschewing laptop and desktop computers in favour of smartphones, these young people's internet use was largely confined to social media and communication apps such as WhatsApp, Snapchat and Instagram, as well as entertainment apps such as YouTube, Dubsmash and Musical.ly, with minimal exploration of the World Wide Web's other rich offerings.
For all intents and purposes, even as statistical measures would classify these youths as internet users, their limited navigation and usage of the online space did not fully optimise the medium's vast range of affordances.

For example, they may not be conscious of the avenues for curating an online presence that enables them to advertise their skills so that they can heighten their employability. Similarly, they may be less aware of opportunities to take online courses that could help them upgrade their skills. 

Despite being internet users therefore, their limited repertoire of internet skills thus constitute a form of what I would term an "invisible illiteracy" that is not captured by conventional data on internet and technology use.

'WALLED GARDENS'
Furthermore, the app-centric and socially-oriented nature of their internet use meant that a great deal of the information they consumed emerged from within "walled gardens" and was largely mediated by their peer groups.

Given the customisable nature of internet use today, where algorithms within apps simply serve up more of the content that you already express an interest in, there is a diminished likelihood of encountering information outside the realm of your interest.

Similarly, if one's information is mediated largely by one's peers, the chances of being exposed to perspectives that diverge from those within your social circles are also reduced.

Without consciousness of these aspects of the digital infosphere, the average media consumer may find his or her media diet becoming less varied over time. This can obviously impede the benefits one can effectively reap from the digitalised world, and undermine one's ability to participate more fully in it.

DON'T LOSE SIGHT OF INVISIBLE ILLITERACIES
How then do we address these invisible illiteracies and what other forms of such illiteracies may we be losing sight of? For instance, are the seemingly digitally savvy among us lacking an appreciation of the psychological biases that compromise our ability to consume information more critically?

Hence, we need a firmer grasp of internet usage trends in Singapore and how internet skills vary across different segments of the population.

Importantly, what percentage of our internet users are mobile-first (using a range of devices to access the internet but preferring mobile devices) and what percentage are mobile-only (accessing the internet exclusively using the mobile phone or tablets)?

Do different means of accessing the internet translate into different kinds of digital competencies but also challenges and if so, to what extent?

What kinds of design priorities must be borne in mind when catering to mobile-only versus mobile-first users?

How do variations in technology use and exposure influence people's abilities to adapt to increasingly digitalised learning spaces and workplaces?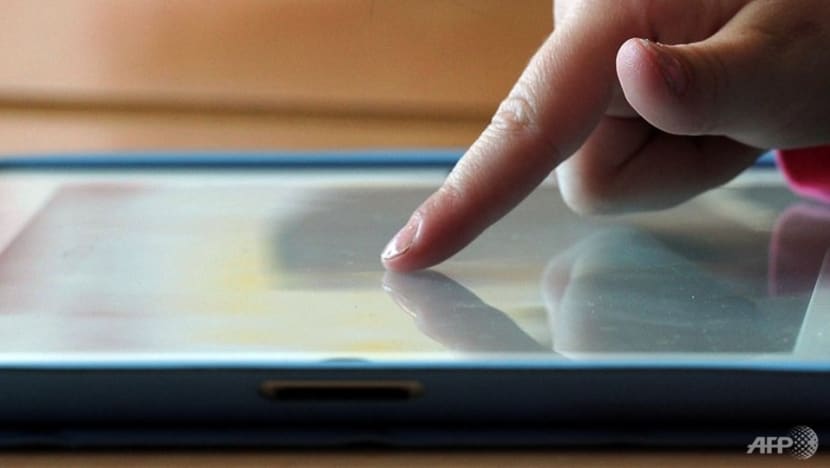 TARGETED RESEARCH NEEDED​​​​​​​

Beyond the ground efforts at public education that the Digital Readiness Blueprint has spelt out therefore, it is critical that comprehensive yet targeted research efforts be supported and undertaken to strategically chart the transformations in our increasingly connected society. 

Such research should also utilise a combination of quantitative and qualitative approaches so that nationally representative data is complemented by richly-contextualised and in-depth insights into Singaporean's digital experiences in the key realms of their everyday lives.

With digital readiness as the goal, the blueprint to chart our directions, and robust research to illuminate the path, we can strive to boost digital competencies and to identify any invisible illiteracies that undermine Singaporeans' abilities to participate fully in the country's digitalised future.

Dr Lim Sun Sun is Professor of Communication & Technology and Head of Humanities, Arts and Social Sciences at the Singapore University of Technology and Design.