Commentary: Forget picking a career specialisation. Being a generalist is a lot more fulfilling
Common career advice tells us to find a niche and hone it, with the goal of attaining excellence in one area and making it your own. But could being a "jack of all trades, master of none" actually be more beneficial in the long run?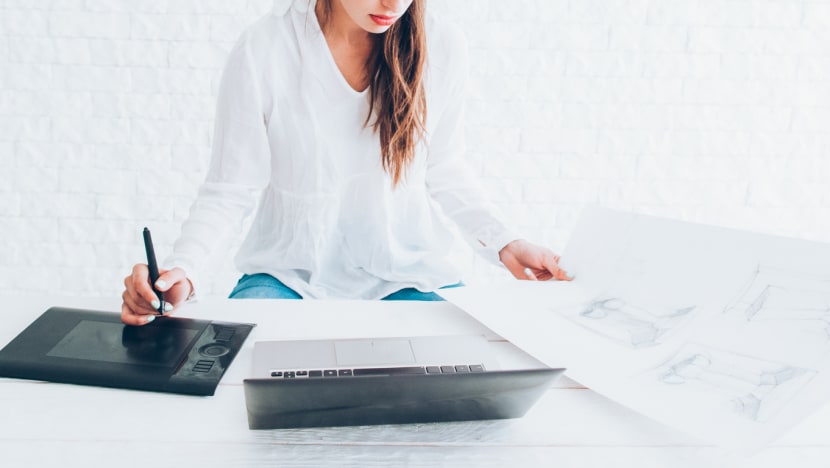 SINGAPORE: There is a traditional job interview question I've never known how to answer: "Where do you see yourself in five years?"
The truth is it's impossible to confidently predict even the next five months.
Beyond not wanting to pigeonhole myself, I find it hard to commit to one area of interest, and often long to learn a breadth of skills outside my job scope or take on several diverse assignments at once to challenge myself and satiate my curiosity about varied topics. 
While many of my peers in journalism eventually choose a beat to focus on, from politics to education, I have zero intention of doing that. I've written about beauty, travel, fashion, physical and mental health, education, social issues, sustainability, politics, career and food, to name some — and I enjoy not knowing what I'll do next. 
Off work, I occasionally help friends with projects in other sectors, from F&B to filmmaking to non-profit work.
To me, becoming a specialist sounds like a recipe for tedium. But while I see curiosity as my superpower, some would call it my kryptonite. 
In a world where "jack of all trades, master of none" is used to undermine people who would rather remain generalists, intentionally not picking a specialisation can feel like one might lose out in the long run in developing a fulfilling and rewarding career. 
ARE SPECIALISTS REALLY BETTER? 
Practice makes perfect - that is, 10,000 hours of practice. Popularised by Malcolm Gladwell in his book, Outliers: The Story of Success, this common rule of thumb is used to explain how people can attain mastery in their given field.
But while the 10,000-hour rule has since been debunked for several reasons, because quality of practice hours matters more than quantity of practice hours, its essence remains: To excel at something, you have to commit to deeply honing it.   
In certain fields with heavy technical knowledge, such as healthcare or IT, being a specialist can make you "more marketable", according to job site Indeed.com. 
Naturally then, society reveres specialists. For instance, we've relied on infectious diseases experts to make sense of the rapidly evolving COVID-19 situation. Companies also hire people with deep experience in the same sector; a communications specialist from Facebook would probably excel at a similar role at Twitter. 
And in my job, having worked with several experts, as well as fellow journalists who specialise in one area, I see how deep knowledge about one domain gives them insights others who merely dabble in the subject matter might not have.
WHEN CURIOSITY TRUMPS SPECIALISING
But there are downsides to specialising, aside from the nemesis that is boredom. In the workplace, encouraging people to find a niche early on may mean many middle managers prioritise in-depth expertise when hiring for a role, overlooking those with other useful, albeit tangential, skills. 
In the book Range: Why Generalists Triumph in a Specialized World, author David Epstein quotes a study by University of Utah marketing professor Abbie Griffin.
On job postings by human resources (HR), Griffin says, "By the way, dear HR professionals, you're defining your jobs way too narrowly and therefore accidentally selecting out a lot of these people because they have zig-zagged through their careers, they appear to flit among ideas, they need to talk to people outside of their domain, they use analogies from other domains." 
But by dipping their toes into various pools, generalists tend to be able to connect the dots between seemingly unrelated fields. An oft-highlighted example is Steve Jobs being inspired by a calligraphy class he attended to build the elegant aesthetic Apple is well-loved for. 
Likewise, this stubborn curiosity to try whatever interested me fuelled me throughout life. For instance, it was a no-brainer for me to stay on the general path in my final semester in polytechnic while my friends chose to specialise. I selected modules from a range of interests: Journalism, advertising, and even one on presentation skills in Mandarin. 
In university, I enjoyed modules in philosophy and biology even though I was a communications major, simply for the variety they added to my curriculum. 
But taking up these seemingly random modules didn't just allow me to hone my curiosity; it also made me an adaptable learner able to jump between multiple disciplines easily.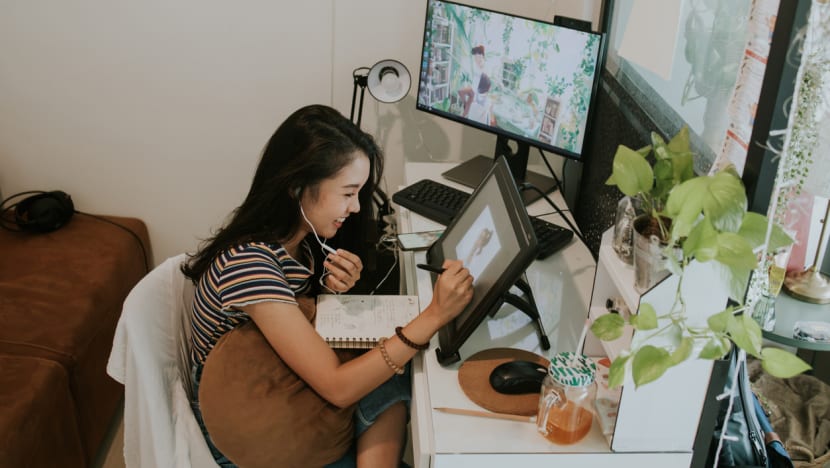 VERSATILITY, THINKING OUTSIDE THE BOX    
Being a generalist became my biggest strength, although I only realised its value after it consistently helped my career.
I learnt how to navigate ambiguity fairly quickly because I lack the in-depth knowledge that a specialist would have to shape a story from an expert's point of view. Kept on my toes by curiosity and the desire not to fall behind, I am regularly motivated to think out of the box, and ask what's really happening beneath the obvious.
When I had to find COVID-19 patients undergoing the home recovery scheme, I assumed it would be a simple story about healthcare protocols. But after speaking to a few people, I realised the actual story was the lack of information such patients received that contributed to uncertainty and anxiety. 
"The qualities that generalists tend to have include curiosity or inquisitiveness, and resourcefulness, meaning the ability to find your own answers," suggests Kelly Bowerbank-Chua, associate director at executive search firm Kerry Consulting.
"Interpersonal skills are important too; having the EQ to get to know people and find your way around to find the answers. Since you are not a subject matter expert, the answers lie elsewhere."
The strengths of being a generalist became more evident amid the pandemic's upending of certainty and stability. 
When I started this job during the pandemic, and work-from-home was the default, I had none of the physical camaraderie usually crucial to my induction into a new job. But I'd have taken longer to find my footing if I hadn't built up confidence from years of handling tasks I knew nothing about.
Ms Bowerbank-Chua also observed that more companies want "people who are good to learn on the job, who have the skills to be resourceful to find the answers or create the answers". 
"If someone has a proven track record to manage ambiguity or ever-changing products or situations, my clients are more convinced. If they can manage that in another job, we know there is evidence of adapting. It's a predictor of success."
KNOWING YOURSELF  
The best thing about being a generalist, however, is building self-awareness. 
In an interview with Wharton School of the University of Pennsylvania, Epstein suggests: "You can do all the strength finder quizzes you want, but your insight into yourself is constrained by your roster of previous experiences." 
Generalists may try anything and everything in order to learn about what we like or dislike, what we are naturally good at or what may need some work, what intrigues our brain and what we find an absolute bore. 
Through the breadth of skills I've picked up at work, I discovered that I had little stamina to handle the monotony of long-term projects, and that I enjoyed the quick churn of the news cycle. And while I enjoyed the slow burn of penning a thoughtful commentary, I also relished the energy and adrenaline of moderating a panel with back-and-forth discussion. 
This constant flitting between varied skills and topics makes you more employable should you leave a job or industry. In the short term, it also helps your supervisors play to your strengths and interests.
In conversations I've had with friends who desire to switch industries but lack the courage because they've invested too much time in their field, they often wish they'd been more curious about their options when they were younger. 
I also suspect some who quit in the "Great Resignation", a term describing a spate of resignations in recent months, had pandemic-related epiphanies about the importance of taking time off to explore various interests and learn about themselves. 
So I may never know what I'll be doing in five years or excel in even half the trades I pick up, but being a generalist has made me a master of something after all: Myself.
Grace Yeoh is a senior journalist at CNA.