Commentary: Why are there tuberculosis cases in Singapore when most have taken the BCG jab?
Why do tuberculosis cases still pop up in Singapore? This is due to the long latency period of TB and a BCG vaccine that confers limited protection for adults. But it can still be eliminated, says the National Centre for Infectious Diseases' Dr Deborah Ng.
SINGAPORE: In Singapore, about 2,000 tuberculosis (TB) cases are diagnosed every year since 2003.
Globally, 10 million cases are diagnosed annually and an estimated 3 million remain undiagnosed. In October, the World Health Organization (WHO) said the number of cases increased in 2021 - for the first time in more than 20 years - by 4.5 per cent, with 10.6 million people ill.
Prior to COVID-19, TB had been the leading cause of mortality by a single infectious disease, causing 1.5 million deaths globally annually.
Some may wonder why cases of TB continue popping up in a country with good public hygiene and healthcare. After all, BCG (Bacillus Calmette Guerin) vaccination started in Singapore in the mid-1950s, so most of us would have had the jab.
BCG VACCINE DOES NOT CONFER LIFELONG PROTECTION
Despite being curable, TB remains the world's oldest and most prevalent infectious disease today. There are two main reasons.
First, TB is unlike other infectious diseases as it has a long latent period. Infection may not develop into TB disease for months or even years later. In the meantime, the infected individual carries the TB bacteria but has no symptoms and is non-infectious.
The WHO estimates that currently a quarter of the world's population is infected with latent TB infection. The long latency period makes it difficult for backward contact tracing to identify the source of infection itself. Someone who tests positive for TB infection today might have been infected a long time ago.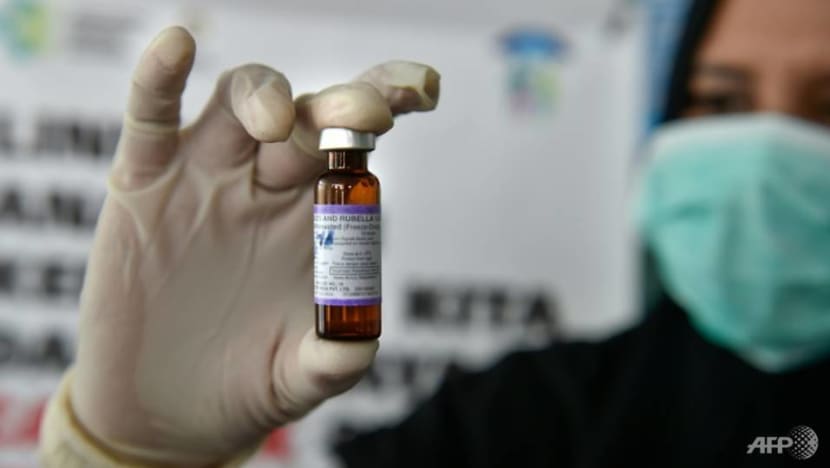 Second, there is no effective vaccine to protect against pulmonary TB, which affects the lungs and is the most common form of TB among adults. A common misconception is that the BCG vaccine confers lifelong protection against TB.
That isn't to say that it is completely of no use. The BCG vaccine has been shown to protect infants against more severe forms of TB, such as TB meningitis which affects the brain lining and disseminated TB which affects multiple organs. However, the vaccine is unable to offer any significant protection against pulmonary TB in adults.
Some may recall that children used to get booster doses at age 12. They were discontinued in 2001 for this reason and one dose of the BCG vaccine is administered to infants at birth. In Singapore, the majority of people with TB are above the age of 60.
STOPPING THE PUBLIC HEALTH THREAT OF TUBERCULOSIS
But TB is curable with a course of anti-TB medication. This suggests that with the right measures and adequate resources, we can stop the public health threat of TB.
When a case of infectious TB disease is diagnosed, contact tracing aims to identify persons who have had close and prolonged (several hours) contact, so that they can be screened and offered preventive treatment if found to have latent infection. However, to further reduce the rates of TB in Singapore, strategies beyond routine contact tracing need to be employed.
In recent years, new technologies, such as whole genome sequencing, can demonstrate genetic linkages between different TB strains, enabling contact tracers to uncover additional epidemiological links and expand contact screening.
Since November 2020, Singapore has sequenced all isolates of TB detected. The expanded screening has led to the detection of more TB disease cases, which would not have been detected through routine contact tracing.
Using this method, clusters were detected in Block 174D Hougang in 2020, a former betting centre in Bedok in 2021 and more recently this year, at Block 2 Jalan Bukit Merah. By expanding contact screening around these settings and detecting more cases, we can break the chain of transmission by promptly treating those with TB.
But there is also the added challenge of drug resistance that makes TB harder and longer to treat. Multidrug-resistant TB and extensive drug-resistant TB are rare forms of disease that do not respond to first-line TB drugs. While rates of drug-resistant TB remain low in Singapore, it is important that TB is diagnosed early and treated appropriately to prevent its spread.
A GLOBAL CHALLENGE
Reducing the incidence of TB has remained a global challenge, and Singapore is no exception.
The milestones in WHO's End TB strategy were not achieved globally, hampered in part by the COVID-19 pandemic. The strategy aimed to reduce TB incidence rates globally by 50 per cent from 2015 to 2025. However, there had only been a 10 per cent reduction as of 2021.
A key strategy identified by WHO is to scale up testing and treatment of latent infection in persons at higher risk of progressing to disease.
While a person with latent infection may have a lifetime risk of 10 per cent of developing TB disease, once infectious TB disease occurs, they can infect as many as 15 to 20 people in a year if untreated. In line with this, the National TB Programme in Singapore will also continue to review its strategies to eliminate TB.
While these strategies will bring us closer to elimination, it will unlikely be achieved without an effective vaccine against pulmonary TB. Since the development of the BCG vaccine in 1921, there have been only about a dozen vaccine candidates, compared to more than 100 for COVID-19 since its emergence barely three years ago.
To ensure effective detection and early treatment to interrupt transmission, increasing public awareness of TB disease symptoms is also key. Understanding and educating others that TB is a curable disease, and there is no need to avoid or stigmatise persons with TB, will encourage persons to come forward for testing.
With a concerted effort to deploy these strategies, we can successfully stop TB from being a public health threat in Singapore.
Dr Deborah Ng is the Deputy Director of the National Tuberculosis Programme, at the National Centre for Infectious Diseases (NCID).