commentary Commentary
Commentary: Hasten thaw on the Korean Peninsula? Singapore and Southeast Asia have roles to play
Speculation that Singapore may be a good location for the planned summit between US President Donald Trump and North Korean leader Kim Jong Un notwithstanding, Southeast Asia can play a key role in the Korean Peninsula thaw.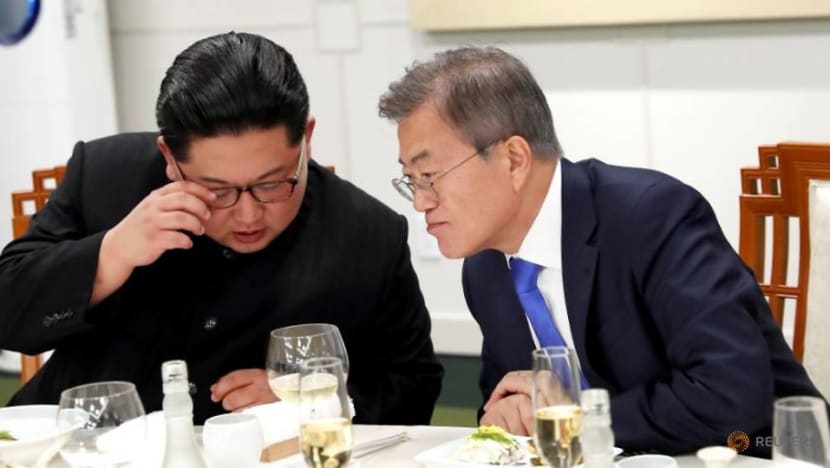 SEOUL: According to rumours, Singapore might play host to the planned summit between Pyongyang and Washington.
While such a role would be significant for the city-state, Singapore and Southeast Asia can make more meaningful contributions to defusing tension on the Korean Peninsula.
These contributions build on current ways the region engages – rather than isolates – North Korea.
While much of the world presents North Korea as a "pariah" standing against the international community, Southeast Asia largely rejects this view of world politics. Governments in the region have long espoused an openness to dialogue without judgment.
This attitude is precisely the one that is needed on North Korea.
READ: A commentary highlighting the need for more than personal chemistry in changing North Korea's old ways.
THE ASEAN WAY ON NORTH KOREA
Southeast Asia can also make the most of its existing relations with the Democratic People's Republic of Korea (DPRK). One-fifth of the foreign embassies in Pyongyang are Southeast Asian missions.
For North Korea, three of its top ten trading partners are in the region. Southeast Asia has been a pillar of the country's international engagement. This pillar can be developed further to lend support to the DPRK's opening and to the improvement of inter-Korean relations.
Wedged between great powers, Southeast Asian countries know that it is necessary to talk with all parties. Regional governments take the view that diplomacy entails speaking with everyone, not just friends.
Dialogue does not presuppose agreement. ASEAN's strict adherence to the principle of non-interference in a state's affairs is a resource when it comes to North Korea, even if the "ASEAN way" may have limits in producing decisive coordinated action from member states on Southeast Asian affairs.
In 2017, in light of Pyongyang's missile and nuclear bomb tests, Washington sought to suspend North Korea from the ASEAN Regional Forum.
Against Washington's warning that discussion with North Korea would be tantamount to capitulation, ASEAN insisted that dialogue should be promoted over encouraging isolation and thereby kept open one of the few channels for North Korea's overseas engagement.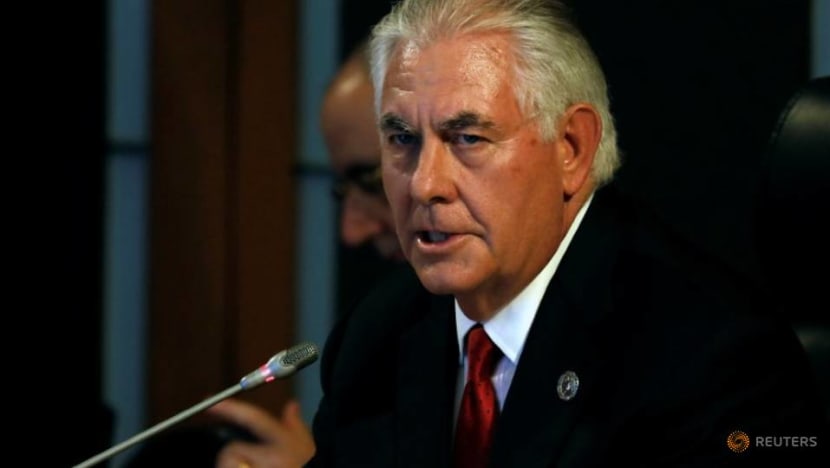 SOUTHEAST ASIA A PLACE FOR INTER-KOREAN COOPERATION
The potential for informal exchange in Southeast Asia among Koreans is also great. In several cities, a "Pyongyang restaurant" chain offers a space where North and South Koreans can interact. South Korean tourists, among others, watch the performances, take photographs, and chat with the women who work there.
In a third country, South Koreans can interact – even if superficially – with North Koreans. Given that many South Koreans grew up thinking about North Korea as an abstract, distant idea, meeting points such as these afford opportunities to see and speak with North Koreans in person.
South Korea's heightened interest in Southeast Asia might be mobilised to expand these informal exchanges.
In November 2017, the Moon Jae-in administration in Seoul announced a "New Southern Policy" aimed at strengthening ties and economic cooperation in the region. Besides tens of billions of US dollars in annual trade, South Korea has some US$5 billion in foreign direct investment in the region with Indonesia, Vietnam, and Cambodia - the biggest regional targets.
Moon's New Southern Policy could mean an injection of further public and private funds into the region, which means a bigger budget for Korea-related events.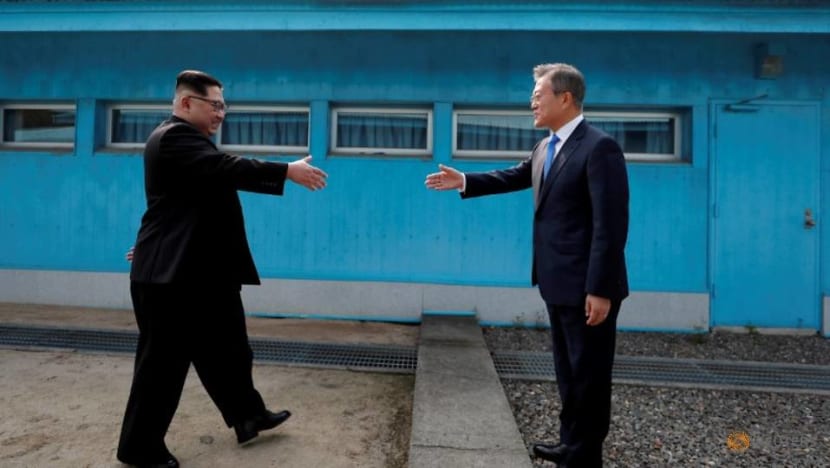 SOUTHEAST ASIA CAN ASSIST IN THAW ON KOREAN PENINSULA
Here are four ways that Southeast Asia could assist in the continuing thaw on the Korean Peninsula. First, the region could host technical training for North Koreans.
The skills learned in this training would help North Korea engage better with external actors. Singapore and Malaysia could, for example, offer English-language learning opportunities. Studying English in Anglophone countries in Asia rather than in the West could be more palatable to Pyongyang.
The Singapore-based nonprofit group, Chosun Exchange, pioneered training as a way of engaging North Koreans. This creative initiative offers business and management lessons to enterprise managers and other officials from North Korea.
Second, institutes in Southeast Asia could invite North and South Korean officials, educators, and enterprise managers for exchanges. Shared challenges, such as cross-border environmental degradation, would serve as themes for these exchanges. The events could become points for unofficial dialogue between North and South Koreans.
While exchanges that take place on the Korean Peninsula are necessarily formal, these would afford a degree of informality that could complement other initiatives.
With diplomatic representation from Seoul and Pyongyang, many Southeast Asian countries have the practical infrastructure for these exchanges.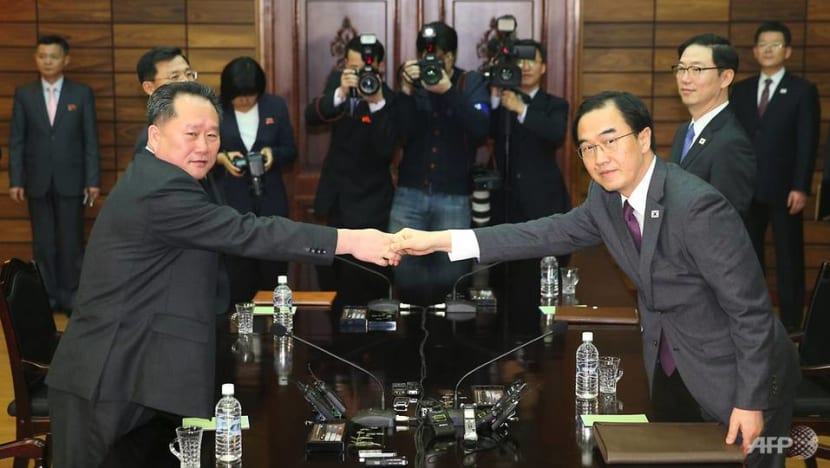 CULTURAL EXHIBITIONS AND JOINT LANGUAGE COURSES
Third, Southeast Asia could host Korean cultural exhibitions that involve both parts of the Peninsula. For example, embassies might be encouraged or partly sponsor artist exhibitions or food festivals. These initiatives could bring artists from the North and South into contact.
People attending an exhibition, including South Koreans living in Southeast Asia, would gain exposure to North Korean art and culture.
Fourth, joint local language courses for North and South Koreans could be offered. Universities or language institutes might provide courses specifically for Koreans. For example, a school in Indonesia could offer Bahasa Indonesia for a joint Korean class.
These programmes would help develop skills in Southeast Asian languages, so as to facilitate better mutual understanding and cooperation. The classes would also provide opportunities for Koreans from the territories to rub shoulders.
These are but a few examples of ways that the region might engage the Korean Peninsula. 
Conversation with North Korea is finally growing.
Now is the time for Southeast Asia to take initiative in expanding and deepening North Korea's international engagement.
Dr Hyejin Kim lectures in global studies at the National University of Singapore. Associate Professor Erik Mobrand teaches East Asian politics at Seoul National University.