commentary Commentary
Commentary: The Lease Buyback scheme can give singles more housing options
The Lease Buyback scheme will likely see more signing up as Singapore ages over the next decade and the headache might be finding buyers for these flats, says Sing Tien Foo.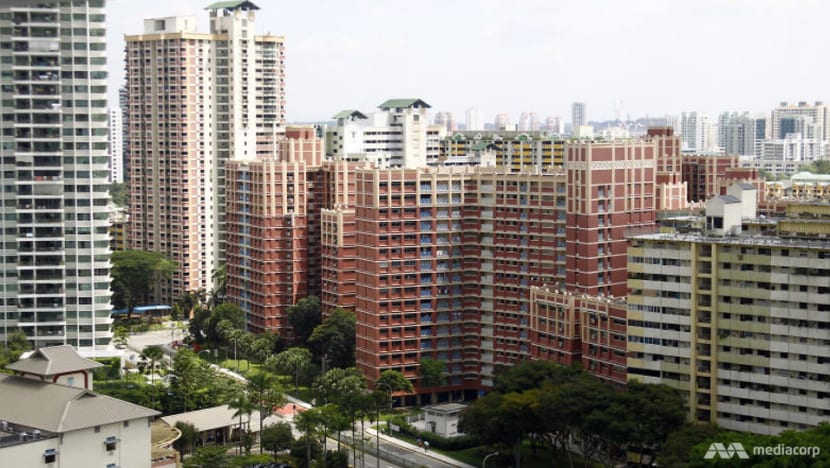 SINGAPORE: Two trends are reshaping Singapore's housing landscape.

Today, almost 1 in 6 Singapore resident is 65 or older. That's 548,000 senior citizens.

By 2030, every 1 in 4 residents will be 65 and above – residents who might want to unlock the value of their homes for retirement income or downgrade to a smaller house after their children have moved out.

Rising singlehood is the second trend.

Compared to their parents' generation, a huge proportion of those in their thirties are staying single. More than 2 in 10 in their late-thirties are single – a group that will probably live on their own and will need housing that caters to this independent lifestyle.

Where the implications of these shifts extend beyond housing, there is no more pressing time than now to pay serious attention to these issues of demographic change.

AGEING NEEDS

It is with great foresight that the Singapore Government has set up two ministerial-level committees to deal with ageing since 1990: The Inter-Ministerial Committee on Ageing Population (IMC) and in 2004, the Committee on Ageing Issues (CAI).

These whole-of-government mechanisms have the task of developing strategies that address the potential needs of ageing residents, in terms of housing, medical, retirement and social supports, among others.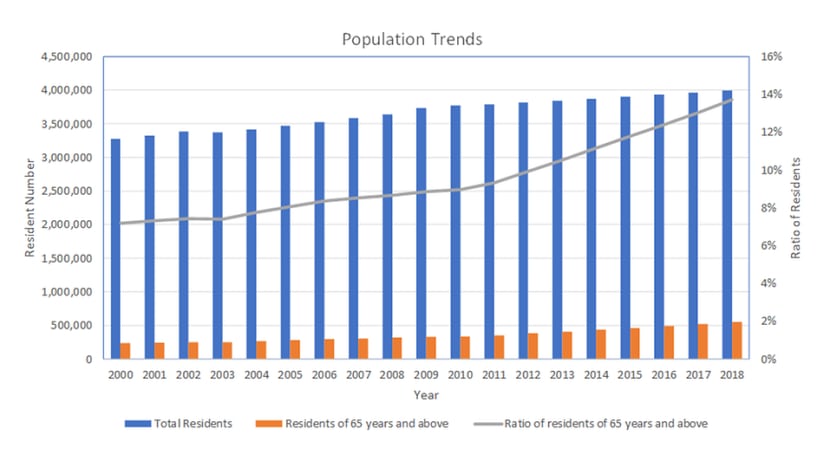 One policy thrust both committees have been pushing is the concept of "ageing-in-place", which is defined as "growing old in the home, community and environment that one is familiar with, with minimal change or disruption to one's lives and activities".

Most Singaporeans seem also to espouse this ideal of ageing, according to HDB and URA surveys, suggesting that this is indeed a direction that has broad national support.

But beyond ensuring that elderly Singaporeans have a roof over their heads, supporting ageing-in-place also extends to broader issues - of upkeeping quality of life, promoting social integration, and supporting an active, independent and healthy lifestyle.

LEASE BUY-BACK SCHEME (LBS) HELPS UNLOCK VALUE FOR SENIORS

Why do I say it must go beyond ensuring elderly Singaporeans have a house to live in? Because most Singaporeans already do.
In fact, the success of Singapore's homeownership policy has a flip side. Singaporeans typically spend a large portion of savings during their working life to pay off mortgages. Over the course of one life cycle, many households find themselves becoming "asset-rich, yet cash-poor" during their golden years.

A common refrain is why don't seniors sell their flats and downgrade to a smaller apartment? Why not move to a neighbourhood where flats are more affordable and unlock the value of their current homes?

I think the answer lies in how many older Singaporeans have come to regard the neighbourhood and their neighbours they live in as an extension of the home they hold dear. It just wouldn't be the same staying elsewhere.

But there is a solution to this. The Housing Development Board's Lease Buy-back Scheme (LBS), which has been around since 2009, allows senior households to monetise their HDB flats, while continuing to live there.

In recent years, the Government has expanded the eligibility of the scheme to make it available to more seniors.

While LBS was at first only open to elderly households living in 3-room or smaller HDB flats, the scheme was extended in 2015 to elderly households living in 4-room flats; and the eligibility age limit has also been extended from 62 years to 65 years.

The income ceiling was also raised from S$3,000 to S$12,000, which allows more senior households to participate in the programme.

Most recently in August, Minister for National Development, Mr Lawrence Wong, further announced an expansion of the scheme to 5-room and bigger HDB flat owners.

LBS participants, who mostly live by themselves, have the options to age-in-place by continuing to stay in their flats for a period varying from 15 to 35 years – while receiving HDB bonuses, cash and top-ups to their CPF Retirement Account in exchange for the tail-end of their leases.

POTENTIAL SUPPLY SHOCKS

Although only over 3,100 households have applied for the scheme, the number will probably increase as Singapore ages.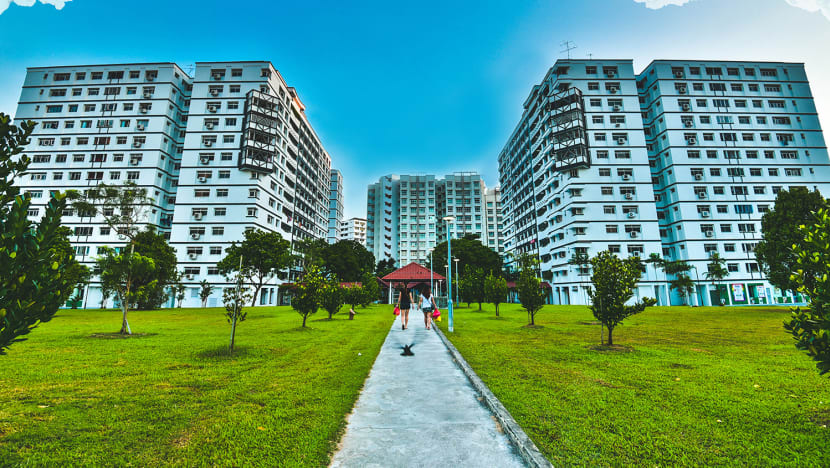 It is not a problem yet but HDB must plan ahead to find ways to better manage the inventory of returned flats before the numbers rise.

Together with the Voluntary Early Redevelopment Scheme (VERS), a large quantity of older flats could be potentially removed from the resale market when they are returned to HDB, a problem compounded if HDB is unable to step up supply of Built-To-Order flats supply. 

The worst outcome for property owners is a shock in prices when more flats are returned to the Government when their lease expires.

But unlike VERS, where HDB takes back an entire precinct, flats returned through LBS are more likely to be distributed in different pockets across buildings, precincts and neighbourhoods.

One option is for HDB to sell off these flats on short leases or rent them out, which can alleviate short-term price pressures in the resale market.

RISING NUMBER OF UNMARRIED SINGLES

But who would buy these flats? This is where singles come in.

Rather than leave the returned LBS flats idle, renovated flats could be sold on short balance leases or rented out to singles, to offer them more housing options.

Singles aged 35 and above today can purchase a 2-room flexi BTO flat directly from HDB. They can also buy a larger flat from the resale market, but prices are much higher.

With more staying single, HDB can never build enough new 2-room flexi BTO flats to satisfy this higher housing demand for small apartments from singles.

But consider this. Almost two thirds of the flats put up for LBS thus far were 3-room flats – an apartment size and budget that would appeal to singles who only have one source of income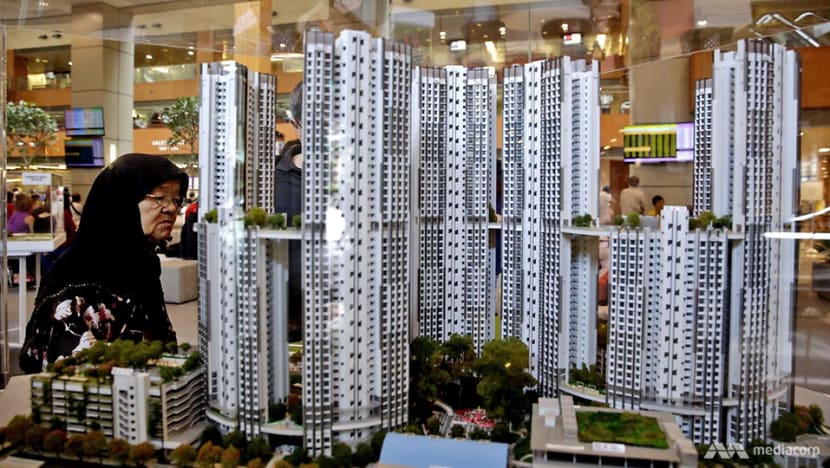 Another option is to make LBS flats available for rent to singles, which can significantly cut down their waiting time as they wait for their new 2-room flexi flats to be built.

Communities in these areas stand to benefit, as singles who move into matured estates could inject new life into their new neighbourhoods.

Families also stand to benefit. Singles who buy LBS flats close to their folks can spend more time looking after their aged parents, while living on their own and enjoying privacy. They wouldn't have to choose.
No doubt selling LBS flats to singles will generate other implications that demand closer attention. What will owning a flat with a shorter lease mean for their retirement adequacy?
Will this be seen as a signal to encourage singlehood by providing an additional source of flats for singles to purchase?
The impact is unclear at this point but what is certain is that HDB will have to find buyers and renters for a larger number of LBS flats in the future – and singles are a ready pool.
Sing Tien Foo is the Dean's Chair Associate Professor and Director of Institute of Real Estate and Urban Studies (IRES), National University of Singapore.