Commentary: Long way to go for Timor-Leste's full membership in ASEAN
Timor Leste can participate in ASEAN meetings but not in decision-making, nor can it freely share its views, says ISEAS-Yusof Ishak Institute's Joanne Lin.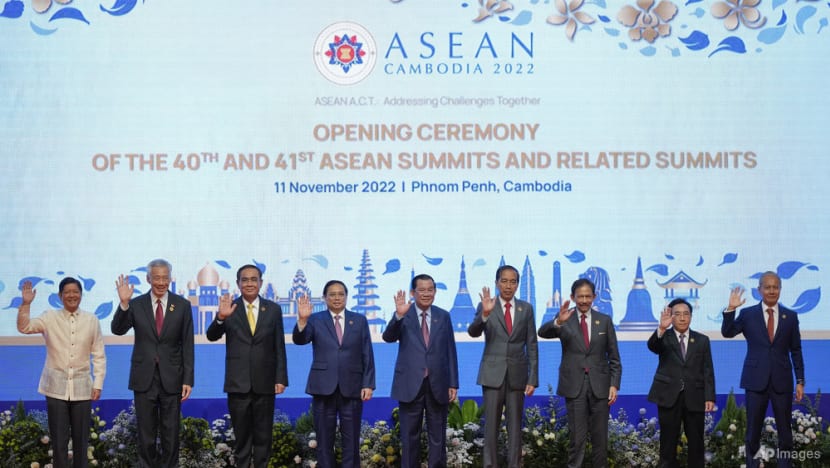 SINGAPORE: Timor-Leste may have received a consolation prize last year when it received in-principle approval to join the Association of Southeast Asian Nations (ASEAN) as its 11th member state. However, it may have a long way to go in to reach the ultimate prize - full membership.
ASEAN leaders, in a short statement in November 2022, had agreed to grant observer status to Timor-Leste. Prime Minister Lee Hsien Loong also reaffirmed Singapore's in-principle support during Timor-Leste President Jose Ramos-Horta's first state visit in December last year.
Observer status allows the country to participate in all ASEAN meetings, including at summit plenaries. While seemingly generous, Timor-Leste will not be able to contribute to decision-making or share its views freely in these meetings.
The observer status will nevertheless allow Timor-Leste a foot in the door and to learn the ins and outs of the bureaucracy, including how best to negotiate within the bloc. The extent of Timor-Leste's participation in ASEAN meetings as an observer is still under deliberation within the bloc, with a set of guidelines expected to be approved next month.
However, to fully participate in ASEAN, it needs to satisfy an "objective criteria-based roadmap" which will be adopted by ASEAN leaders at the first summit of 2023.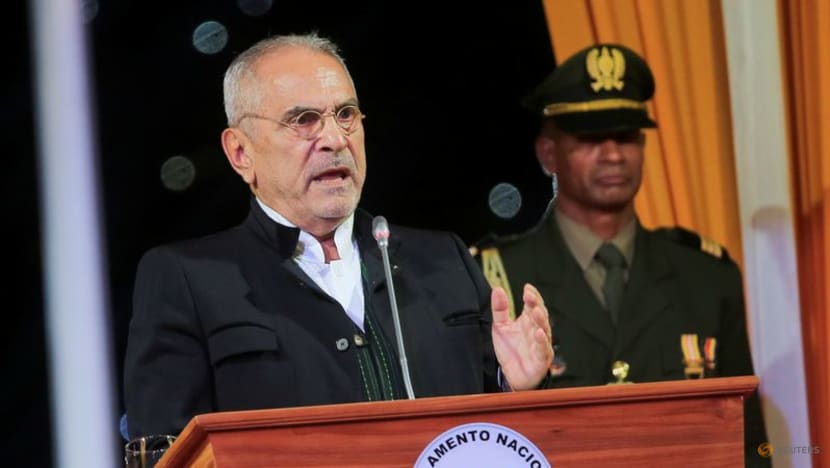 CAN TIMOR-LESTE MEET ASEAN'S CRITERIA?
ASEAN needs greater assurances from the young nation on a checklist of commitments and responsibilities.
Some checkboxes will be about Timor-Leste's ability to helm ASEAN's annually rotating chairmanship, which will include hosting summits and all the infrastructure and connectivity capacity those require. It will need competent officials and experts to attend the over 1,300 ASEAN meetings including joint security exercises, and the necessary proficiency to negotiate and facilitate relations with dialogue partners such as China, the European Union and the United States.
The country also needs to accede to all ASEAN agreements and commit to their implementation, as well as to harmonise its laws and regulations with ASEAN's legally binding treaties and conventions - more than 80 of them - from conventions against human trafficking and on counterterrorism to agreements on disaster management and emergency response.
One example is the ASEAN Trade in Goods Agreement, which aims to achieve free flow of goods and deepen economic linkages in the region. Intra-ASEAN import duties have been eliminated - or reduced to near-zero for the newer members - for almost all goods. Timor-Leste still has a 2.5 per cent sales tax imposed at the border on imported goods.
Timor-Leste will also need to establish rules of origin and certification procedures, technical standards regime, updated sanitary and phytosanitary standards, as well as ensure qualified personnel, including legal experts, to manage customs. All these will not happen overnight.
On top of all these, it would need to contribute financially to ASEAN's budget (mainly to support the operations of the ASEAN Secretariat) on an equal basis, at about US$2.5 million each year per full member. However, that figure does not include Timor Leste's mandatory contribution to a list of ASEAN funds and entities, such as the ASEAN Foundation, its own human resource and participation cost in ASEAN meetings.
RESERVATIONS ABOUT ECONOMIC LIMITATIONS
Timor-Leste has shown willingness to carry out its obligations under the ASEAN Charter. The real question is whether the country has the ability to see them through.
This has resulted in an unusually long consideration - since its application in 2011 - for the young nation, which only gained independence from Indonesia in 2002.
Perhaps to Ramos-Horta's frustration, the newer members of ASEAN - Cambodia, Laos, Myanmar, and Vietnam - took a far shorter time of about two years when they applied back in the 1990s when their socio-economic standings were not much better than Timor-Leste's at the time of admission.
Observers had attributed the long delay to some reservations within the bloc, for example that Timor-Leste's economic limitations may slow down the realisation of the ASEAN Economic Community - envisioned as an integrated economy with a free flow of goods, services, capital and labour.
Others blamed it on the more complex regional challenges that ASEAN faces today, resulting in more tensions within the bloc. Some analysts felt that Timor-Leste's membership may entrench divisions and further dilute the organisation's effectiveness. It may also complicate ASEAN membership prospects if the country increases its reliance on China or depends excessively on foreign aid.  
AN ASEAN IDENTITY
But there is a growing need for ASEAN to provide Timor-Leste with a regional identity to go with their geography. Failing to do so could drive it closer to China, which already has notable influence in the country, resulting in greater geopolitical risk for the region.
Timor-Leste's membership process has no doubt accelerated since Ramos-Horta took office. ASEAN and its dialogue partners have increased support for capacity building, such as the Singapore-Timor-Leste ASEAN Readiness Support package which will include skills training for Timorese officials.
Indonesia, the Chair of ASEAN this year, is also the strongest supporter of Timor-Leste's membership. But as much as Indonesia would like to prioritise this, Timor-Leste's full membership will not be achieved without the consensus of all 10 members.
Timor-Leste has also established embassies in all 10 ASEAN capitals but not all members have reciprocated with diplomatic presence in Dili. Since assuming office in May last year, Ramos-Horta has visited several ASEAN countries such as Cambodia, Indonesia, Malaysia, as well as Singapore in December. Not all have returned the same courtesies.
ANOTHER LENGTHY BUREAUCRATIC PROCESS?
The so-called "objective criteria roadmap" may turn out to be another lengthy bureaucratic process with a short-, medium- and long-term checklist to buy time for Timor-Leste to build its capacity and to ratify ASEAN instruments. It remains to be seen how many more phases or steps may be necessary.
It is no wonder Ramos-Horta made his famous remarks that "it seems like the road to heaven ... is easier than to reach the gates of ASEAN". Though he acknowledged that membership would "not happen tomorrow", he will be hoping it will not remain just a lifelong dream.
Joanne Lin is Co-coordinator of ASEAN Studies Centre, ISEAS - Yusof Ishak Institute.