Commentary: Why are people on dating apps so boring and conversations so poor?
Talking about school life and careers on dating apps is safe, but there are only that few questions you can ask before it resembles a job interview, says writer Natalie Tan.
SINGAPORE: "Hey, what's up?"
"Hi, nothing much, how's your day?"
"It's fine too."
That's right, this is your typical dating-app conversation, and yes, it's my real experience. And it's not the only one.
In the pandemic-stricken era of increasing dating app usage, stale conversations and uninspiring interactions seem to be the trend.
It's 2021 and the realm of dating apps has evolved from an enticing Pandora's box into a well-trodden plateau.
Cue cookie-cutter profiles, bland biographies, chats that don't make past (repeated) "how's your day", and career or education-related questions.
Don't get me wrong – there's nothing wrong with any of them. But when the app is your blank canvas, why are users always painting similar pictures of gym pics, Instagram-filtered selfies, bubble-tea loving and RBF personalities?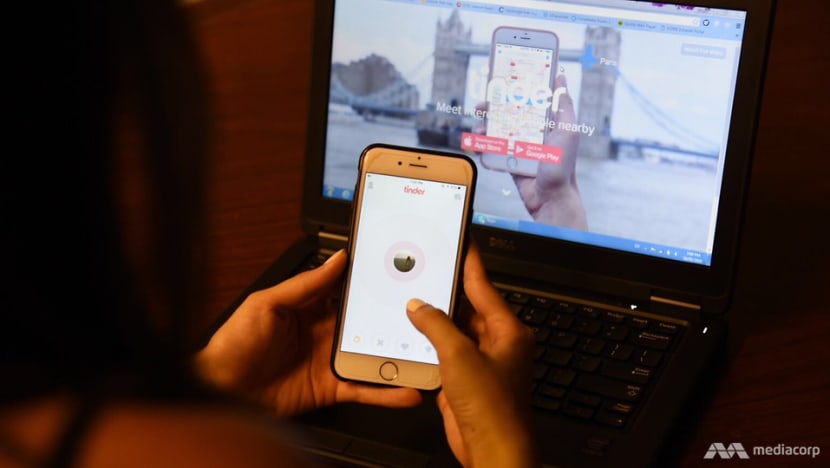 As a formerly frequent user of Tinder and OKCupid, with friends still in the dating app game, I've had my fair share of experiences and stories.
CREATURES OF CONFORMITY
There's a nexus of reasons, from social features unique to Singapore to individual, dating fatigue – all of them coming together to spur the cog of monotony in the dating arena.
It doesn't sound great, but we're creatures of conformity in Singapore. From strict school rules to implicit career hierarchies, the institutions we grow up in have enculturated us to act in tried-and-tested ways, citing them as yielding consistently good results.
We may apply this rather rigid way of thinking to our approach to meeting new people, even through technology – despite possibilities being endless.
With the lack of explicit rules, we tend to fall back on supposedly fool-proof, formulaic methods. Textbook introductions and conversations revolving around school life and careers are safe and unoffensive, which gently eases us into motion.
But these methods don't steer the conversational wheels for you. There are only that few questions you can ask before it resembles a job interview.
While talking about one's education and work is perfectly fine, there's more to close-ended and short answers. Segueing into the other party's experiences and passions can help you gain a deeper understanding of the person you're talking to.
If I had a dollar from every conversation that faded off into silence, like ellipses that trail off into the depths of the wild, I'll be very rich.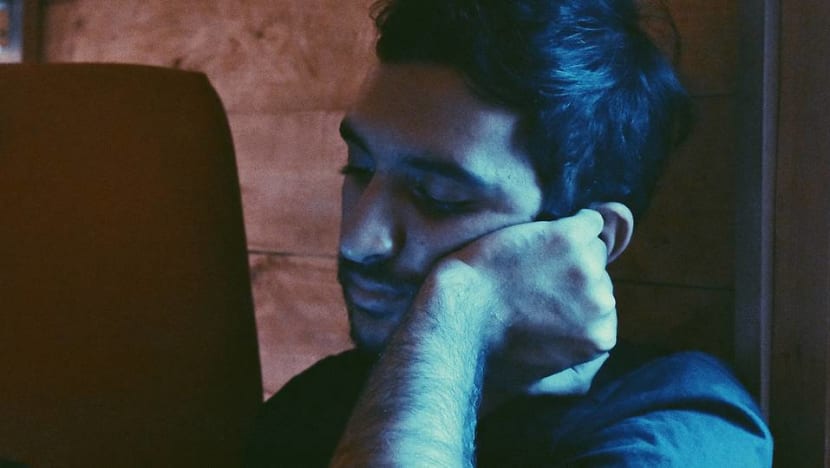 I've lost count of the conversations that pretty much ended with "oh, that's interesting", after I shared about the more intriguing stuff at work and school a tad too excitedly with another user on Tinder, like interviewing a kim zua (joss paper) shop owner for a school project.
A close friend also shared her eyeroll-worthy conversation, essentially a week's worth of job complaints, rants, and ... the weather.
But maybe we only remember the poor experiences. Maybe we can cut our potential dates some slack. Some of us are bad at texting or are simply nervous. Others fear revealing more personal (and interesting) information too early on.
Perhaps we should eliminate the awkwardness of text conversations by taking a leap and asking to meet in person. After all, a pre-pandemic report by Tinder warns that 95 per cent of matches that do meet are most likely do it between two to seven days, with small variance across countries.
Now that restrictions on dining have been lifted again, maybe it's time to let that conversation come to a head and go for that date.
COMMITMENT-PHOBES APLENTY
However, not everyone manages to reach the date stage, when signs of faltering connection can show early.
Late replies, draggy conversations and ghosting are unfortunately par for the course on dating apps. Out-of-sync replies define mobile communication – a boon for those not looking to commit, but a bane for those searching for something serious.
According to a September 2020 Rakuten survey on the reasons Singaporeans use mobile dating apps, about half cited convenience, as conversations are easy to start and stop as and when they please.
Boredom is another factor for 35 per cent of users – which may explain why so many seem uninterested in taking things further.
It's a pity when you seem to hit it off, only to have such riveting conversations come to an anti-climactic end.
I guess no matter how wide the overlaps of interests – in drinking, Netflix shows and even in each other's jobs – the glow won't endure when the bigger pieces don't gel.
Even the sweet memory of evening talks by the Singapore River and foosball games at a date's co-working space can feel like that time you had this wonderful bowl of Swensen's Earthquake all by yourself.
It makes a heck of a good story but it's not something you'll do again. There might have been a spark but that's all it'll be when intentions and goals aren't aligned.
THE PARADOX OF CHOICE
Singles are all too familiar with the pressure to get into relationships, fuelled by social norms, impatient families and #relationshipgoals posts on social media.
Dating apps appear to be the remedy to singlehood, but I have come to the conclusion that the abundance of eager singles they offer is a trap. When presented with endless possibility, the paradox of choice rears its ugly head and sabotages our chances of finding a partner.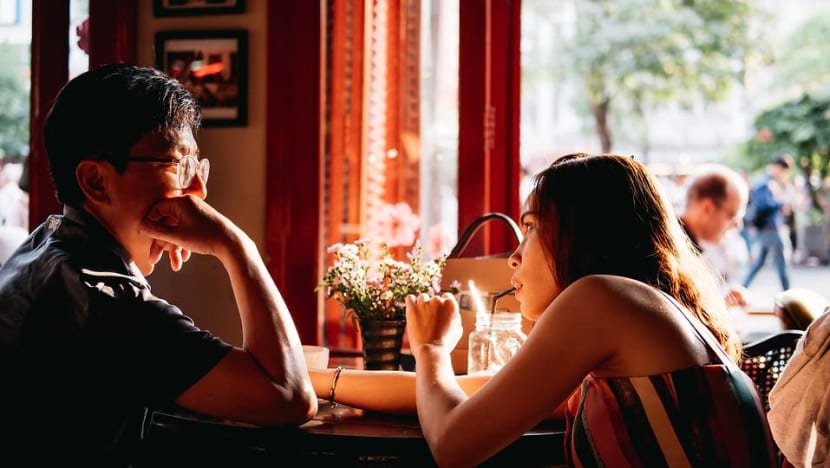 We hinge on the efficiency of swiping to find The One, but after going through so many profiles, it just gets too much.
It's difficult to commit to knowing each match and giving them all your attention. Evaluating someone's romantic compatibility over a few texts and dates facilitates shallow interactions – the reason for your boring experiences.
And putting yourself out there is exhausting, because it is work: Curating your profile, the selection process in the swiping, the effort to keep chats going.
Eventually, we burn out. The more selfish of us leave wisps of smoke in ghosting others.
I myself fell prey to this paradox of choice, and went through the vicious cycle of deleting and reinstalling dating apps, before I decided I needed a thorough break.
The good news from this whole experience is: Whether you're the one who falls on the end of being socially awkward, or another chronic dating app user who embodies the epitome of a non-committal, perhaps unhealed archetype, we can all learn to love and respect ourselves a little more.
Natalie Tan is a final year Sociology undergraduate at NUS, and a freelance writer.