commentary Commentary
Commentary: Calculated move or cold feet? Why North Korea threatened to cancel Trump-Kim summit
North Korea backing out of agreements and changing its mind on short notice, is not an uncommon move, but with Kim Jong Un's recent new approach to external relations, this could be a tactic in strengthening negotiation hands, says one observer.
SEOUL: North Korea's spring of affection and rapprochement came to an abrupt end this week. 
Less than 12 hours before the meetings were set to begin, North Korea reverted to old form and indefinitely postponed a scheduled sit-down with South Korea.

The point of the meeting was to work toward implementing the terms of the two sides' agreement reached at last month's historic summit.

In a statement carried by its official media, North Korea said it was foregoing the meeting due to ongoing military exercises by the US and South Korea, which it said violate the spirit of the summit agreement.
It also alluded to possibly reconsidering whether to go ahead with the Trump-Kim summit, and voiced displeasure with the possibility of Washington insisting on "unilateral denuclearisation", meaning North Korea giving up its nukes but the US remaining a nuclear power.

For observers of North Korea, this felt surprising yet familiar.

READ: Don't be lured by Kim Jong Un's sweet whispers of peace, a commentary.
THE USUAL CYCLE
North Korea has a long history of backing out of agreements and changing its mind on short notice. 
But something in the air over the past few months indicated that North Korea had adopted a new approach to external relations, making nice with South Korea for a series of cooperative acts that culminated in April's summit, and initiating what would be an unprecedented meeting with the US.

Pyongyang even made a point of pledging to shut down its nuclear test site and hinting at making economic development a greater priority after years of sacrificing growth in favour of nuclear development.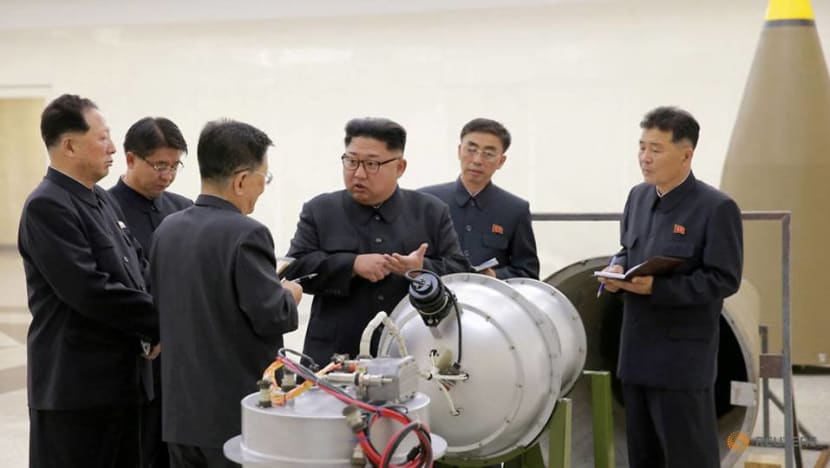 This week, the North's propaganda apparatus continued the antagonism on Thursday (May 17), with the website Uriminzokkiri arguing in a commentary that meaningful dialogue can never take place in Korea alongside military drills, which Pyongyang routinely denounces as veiled acts of aggression.
But these drills, and others like them, take place every year in Korea, and North Korea had to know in advance that they were going ahead. So why take issue with them, and float the possibility of cancelling the summit now?
READ: A Commentary on more than personal chemistry needed to change North Korea's old ways.

READ: A commentary on how Singapore and South East Asia can play a key role in the Korean Peninsula Thaw. ​​​​​​​
TACTIC TO STRENGTHEN HAND
It is unlikely that North Korea really means to walk away from the prospect of its first-ever summit with the US. 
Pyongyang has wanted a direct meeting with a US president for a long time, and even if they can't squeeze aid, sanctions relief or another benefit out of the summit, the implied recognition of a summit will have propaganda value at home.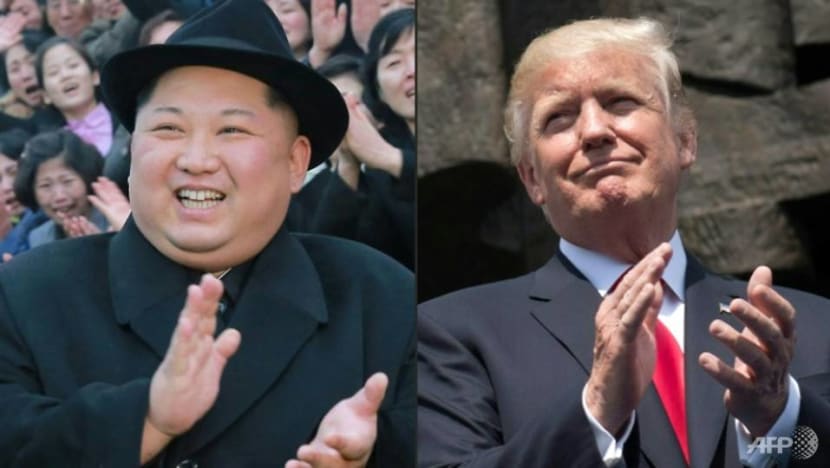 This sudden change of deportment, from conciliatory back to prickly, is almost certainly meant as a tactic to strengthen their negotiating hand.
By walking away from a meeting with South Korea, the North is reminding the government of President Moon Jae-in that they still ultimately hold leverage in inter-Korean relations. 
Moon has invested plenty of political capital in improving relations with the North, and his charm offensive has boosted his approval rating to higher than 80 per cent, the kind of figure rarely seen in South Korea.
His progress on relations with the North is also serving as a welcome distraction from a series of headaches at home, including a scandal involving a key lawmaker and a lack of significant headway in addressing unemployment.
LEADERS UNDER POLITICAL PRESSURE
Both Moon and Trump are eager for some kind of breakthrough to be reached while they are in office; Kim, as leader of an authoritarian state, is under no such political pressure, and North Korea has for decades demonstrated that it would rather endure hardship than accede to agreements that aren't in its favour.
Moon comes from South Korea's left-wing, a political subset where cooperation with North Korea is a core principle, so he isn't about to change his approach. 
Since Moon is not about to give up on pushing ahead with efforts to build up cordial relations, North Korea is in a great position to determine whether or not the good times will continue.
Trump is a less predictable leader, and when asked to comment on North Korea's sudden change of temperament and prospects for the planned summit in Singapore, said: "We'll see what happens." For him too, forward momentum on North Korea is helpful in that it distracts his base from domestic challenges.
DECISION IS WITH NORTH KOREA
If the summit goes ahead, and Trump goes down in history as the first US president to hold a meeting with North Korea, that would undoubtedly be a feather in the cap for his presidency and add to his reputation as a dealmaker.
He can still bet on the summit in Singapore going ahead. This week's outburst was likely little more than the isolated state's way of reminding South Korea and the US that, though poor, North Korea won't be pressured into doing something that isn't in their interest, and that they still ultimately hold the key to the summit.
While some progress has been made, the question of how to convince North Korea to move out of nuclear isolation and into the international community is still daunting.
The goal of the meeting is North Korea's denuclearisation, and that can only happen if the North wants it to. By thumbing its nose at South Korea and alluding to the possibility of bailing on the US, the North has sent the message the regime is still a tough customer and, in light of recent actions, is still angling to come out on top.
Steven Borowiec is the politics editor of Korea Expose.