Easy home recipe: Buona Terra's egg souffle with avocado and spinach
Want to make a healthy Michelin-star-level breakfast for your loved ones? Buona Terra's Chef Denis Lucchi shows you how.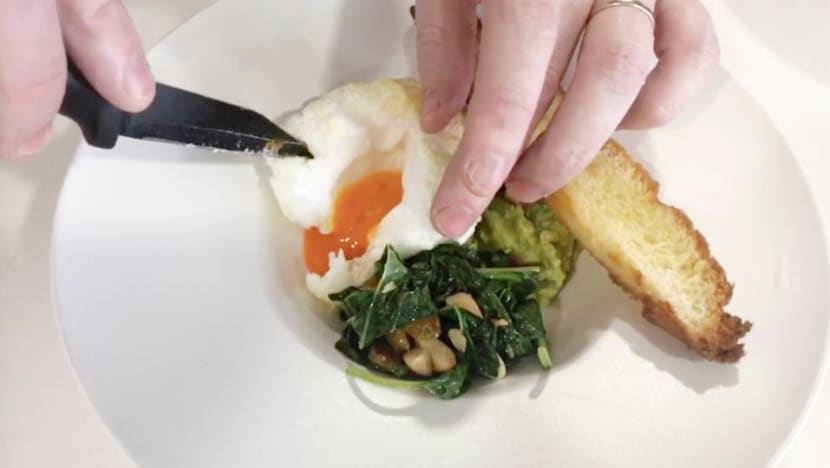 Making breakfast is one of the most intimate things you can do for your loved ones, and a gesture of affection that will never go unappreciated.
Now that there's a bit more time at home in the mornings, you might want to up your breakfast game with this egg souffle, which one-Michelin-starred Buona Terra's resident chef Denis Lucchi is fond of using in his popular seasonal menus.
Want to make a healthy Michelin-star-level breakfast for your loved ones? Buona Terra's Chef Denis Lucchi shows you how.
The Spring menu, for instance, might see the souffle served with white asparagus, herb sabayon and parmesan sauce, topped with crispy Cinta Senese ham and parmesan chips; and the Winter menu might feature the souffle with white truffle and hazelnut honey lardo toast.
For this make-at-home dish, Chef Lucchi made the egg souffle the main star of the dish, with avocado and spinach as accompaniments.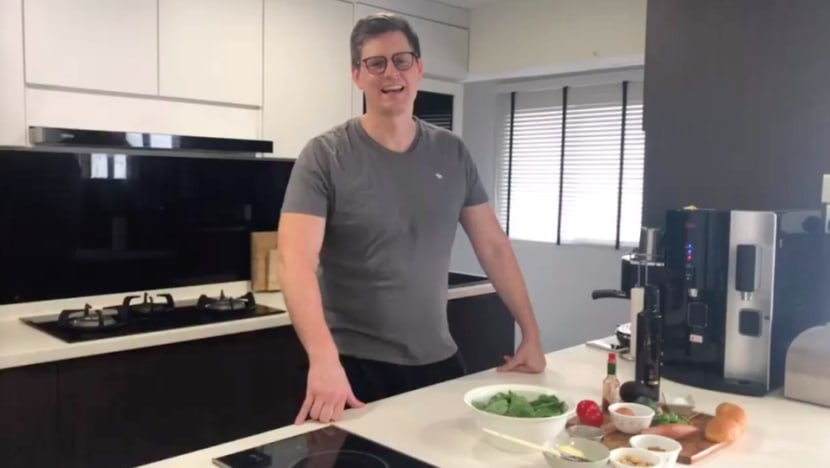 The best part is that it may sound and look fancy, but is actually really easy to pull off.
After all, it's likely that you'll always have a couple of eggs sitting around at home – and rather than the usual boring menu of boiled, scrambled, fried or poached, he said, a souffle with veggies should be a welcome change. What's more, it's also a great way to start the day on a healthy and filling note.
EGG SOUFFLE WITH MASHED AVOCADO AND SPINACH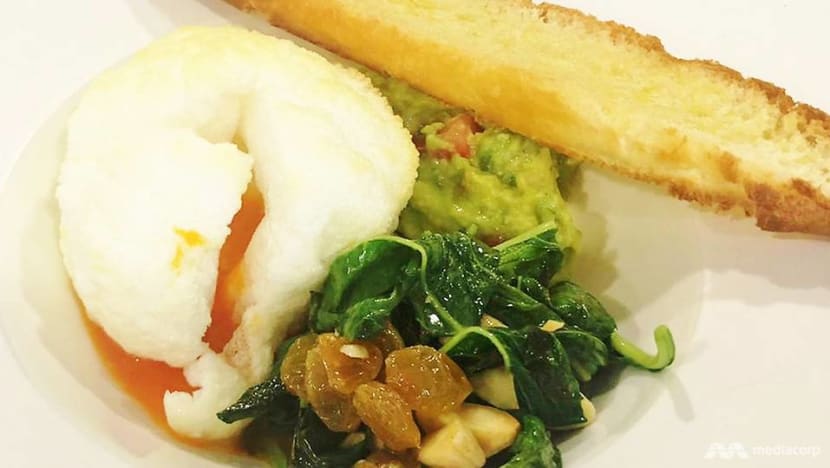 Prep time: 15 minutes
Cooking time: 5 minutes
Serves: 1

FOR THE EGG SOUFFLE
Ingredients
1 egg
10 grams butter
A pinch of salt
Instructions
1. Spread butter thoroughly in a small baking cup or a deep tart mold, and place in the chiller.
2. Crack the egg and separate the yolk from the white.
3. Sprinkle a pinch of salt in the egg white, then whip until it is white in colour, firm and foamy.
4. Remove the cup from the chiller and fill it with egg white foam. Scoop
out a little egg white from the centre and sit the egg yolk in.
5. Sprinkle some salt on the egg yolk, then cover it up with the rest of the
egg white.
6. Place the cup in a preheated oven at 220 degrees Celsius for 4 minutes and 20 seconds.
7. Optional: Slice a piece of bread and spread some olive oil, then place
in the oven together with the souffle to bake.
FOR THE MASHED AVOCADO
Ingredients
1 avocado
1⁄2 a banana shallot
Juice of half a lime
A few drops of Tabasco sauce
10 millilitres olive oil
A pinch of salt
1 tomato
1⁄2 a clove of garlic
Instructions
1. Cut and scoop out the avocado and place it in a bowl.
2. Finely chop the garlic and shallot, put it in the bowl and mix it well with lime juice, Tabasco, olive oil and salt, then mash. Add diced tomato and
mix again.
FOR THE SAUTEED SPINACH
Ingredients
50 grams baby spinach
20 grams raisins (soaked in water and kept aside)
20 grams almonds
1 clove garlic
20 mililitres extra virgin olive oil
Instructions
1. Heat up the pan and add olive oil with a clove of crushed garlic with skin on (purely for the flavour).
2. Add the baby spinach and quickly stir fry until cooked, then add the raisins previously soaked in water, follow by the almonds.
3. Remove the garlic clove and season with a pinch of salt.
PLATING
Place the mashed avocado and sauteed spinach side by side. Once the souffle is ready, gently remove it from the cup and place it nicely on top of the avocado and spinach. Place the bread on the side.
The egg souffle is a success when the egg white is fully cooked and the yolk flows out when cut open.
Not in the mood to cook? View Buona Terra's takeaway and delivery menu here and here.