BTS leader RM donates 100 million won to a museum on his 26th birthday
The money, which works out to be S$115,000, will go towards reprinting books related to art, which will be sent to public and school libraries around the country.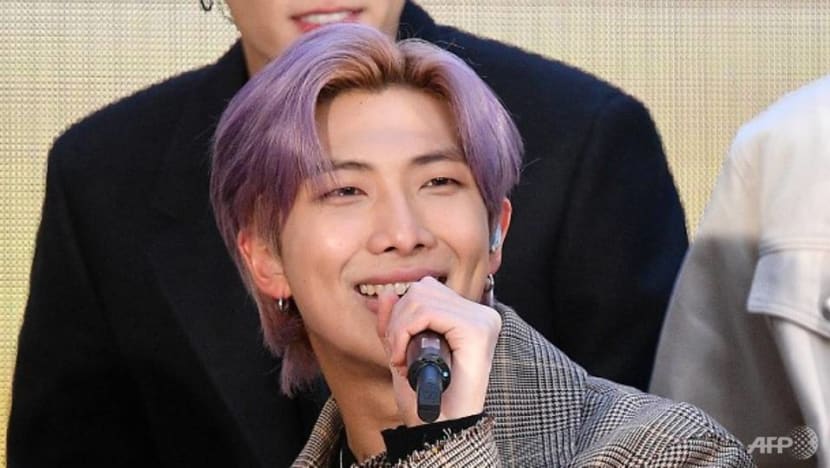 BTS' RM celebrated his birthday on Saturday (Sep 12) but it was South Korea's National Museum of Modern and Contemporary Art (MMCA) that received a birthday present.
The K-pop star, whose real name is Kim Nam-joon, donated 100 million won (S$115,000) to the museum foundation, which will be using the money to reprint hard-to-find and out-of-print books related to art.
Some of these books will be sent to public and school libraries across the country and some will be available at the museum's bookstore.
RM, who turned 26 years old, is known to be an art buff.
According to MMCA director Yoon Bum-mo, RM had expressed his desire to support the art community. He had gained a deeper understanding of art through books so he hoped that children and youth who are not able to easily access museums will be able to do the same through these books.
He added: "Together with RM, who continually visits the museum in spite of his busy schedule and has been a positive influence in increasing interest in art, we will work hard to expand the practice of reading books about art."
For his birthday last year, RM donated the same amount to a special education school to help hearing-impaired students enjoy music.
The band made history recently by being the first South Korean act to top the US Billboard singles chart.